Ski Holidays in Scotland
Scotland is the best place in the UK for a skiing holiday and there are five ski resorts across the Highlands. Three are found in the Cairngorms National Park and two others, Glenshee and the Nevis Range. The ski season lasts from the end of November to the beginning of March and there are plenty of reasons to head north of 'The Wall' this winter. Mountain railway rides, spectacular scenery and the comfort of luxury hotels are just a few reasons to ski in Scotland.
Ski areas and resorts in Scotland
1. Cairngorm Mountain
Cairngorm Mountain is Scotland's largest and busiest ski resort and offers the highest chance of snow. It is also the home of Scotland' highest funicular railway.
With stunning views and an excellent selection of pistes into the mix, it's a Scottish ski resort that is well worth a visit.
2. Glencoe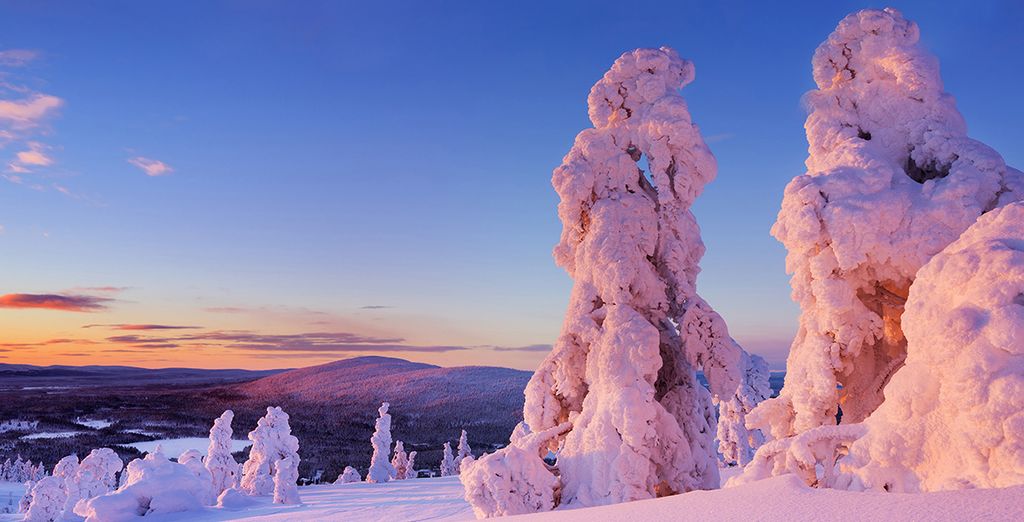 The snow at Glencoe is somewhat more inconsistent than that of Cairngorm, but that does not mean that this ski resort should be written off. The unreliability means that this is an ideal destination for a last-minute trip when the weather forecast is favourable - especially as the challenging slopes are often completely deserted if you manage to go mid-week. It has a variety of slopes with something for everyone - from the notorious Flypaper, the steepest black run in the UK to a beginners area with a snow cannon.
3. Nevis Range
Majestic scenery, terrain to suit all abilities, and thrilling off-piste possibilities; skiers who crave adventure will fall in love with the Nevis Range Mountain Resort. Quiet slopes can easily be found even at the height of the season while accessing the resort is easy as the coastal roads that lead to the resort are not as affected by the snow as other resorts.
The Nevis Range is situated on the legendary Black Corries. Coire Dubh, which offers off-piste thrills is particularly impressive. However, these are generally only suitable for highly experienced skiers. Freeride clinics and workshops are available for those who would like some tips s on how to tackle these wily Scottish mountains.
4. Glenshee Ski Centre
Glenshee is spread over an expansive area, so has a lot to offer skiers of all abilities. The varied terrain means that it is ideal for snowboarders and skiers who can take advantage of the 36 runs and 22 lifts of this well-loved Scottish ski resort, which has a brilliant selection of pistes to enjoy. Head to Gleenshee when the snow conditions are at their best, and you certainly won't regret it.
If you would like to ski in Scotland, it is always worth keeping a close eye on the weather forecasts. Glenshee can offer ski conditions to rival anything in Europe if you're prepared to book a last-minute trip. January is the month when the snow is likely to be at its best. The run known as Glas Maol is widely considered to be the best piste in the UK.
5. The Lecht Ski Centre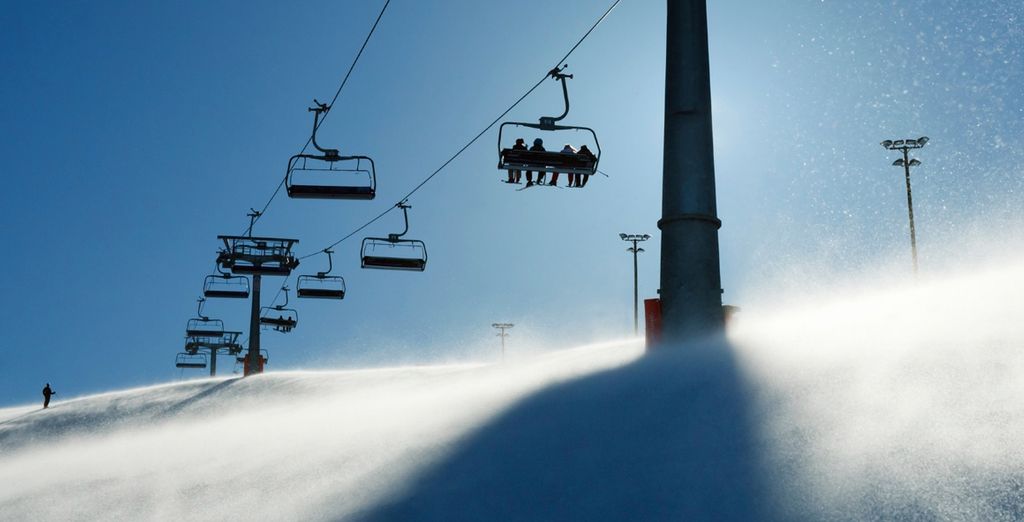 The Lecht Ski Centre might be a smaller and lesser-known Scottish skiing resort than Glenshee and CairnGorm, but it still has plenty to offer. Lecht's friendly and tranquil feel when taken into consideration with its less challenging slopes mean that it is perfect for families with young children. And the fact that it is quieter has another benefit- a lack of queues so plenty of slop time for all can be pretty much guaranteed.
Lecht is nestled within the Cairngorms National Park so its slopes are surrounded by some of Scotland's most beautiful scenery. It's a brilliant place to go if you want to avoid crowds, even at the hight of the season in the school holidays.
Ski accommodation and hotel rental offers in Scotland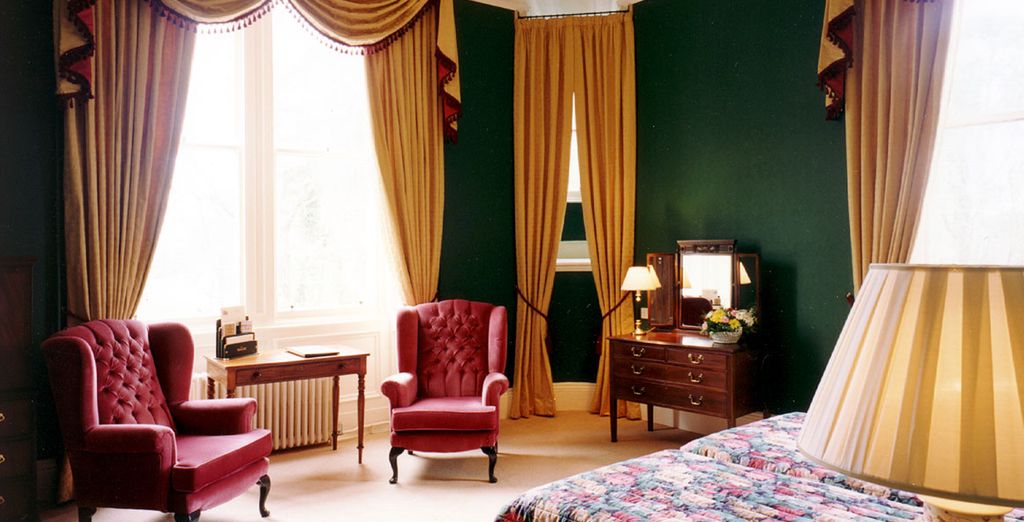 Situated in 21 acres of attractive parkland, this 4-star bespoke hotel is a stone's throw from the wild and unspoilt beaches of the Highland town, Nairn; home of the famous oatcakes. Handily, it is only 10 miles from Inverness airport and under a mile from Nairn train station. It's the perfect location for people in search of tranquillity before heading to a ski resort.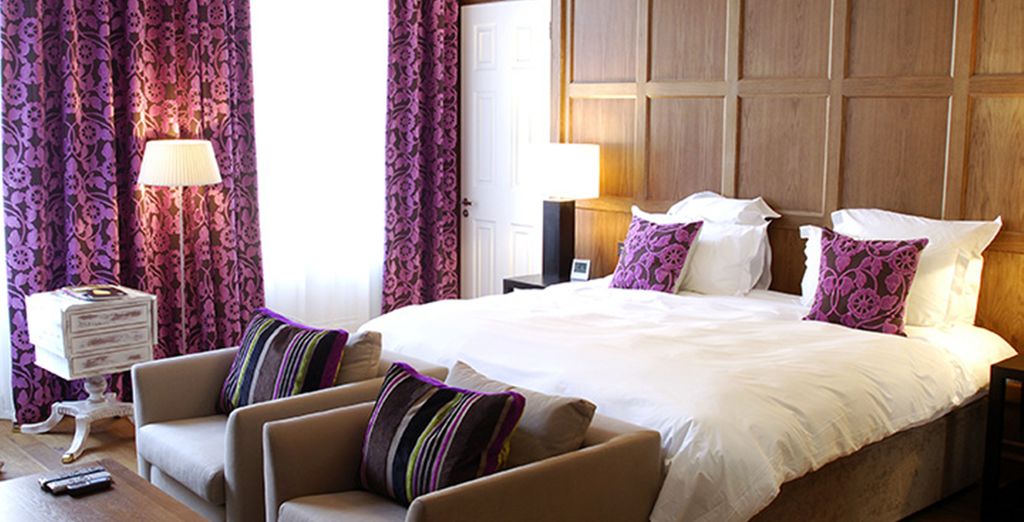 The four-star Tiger Lily Hotel is a regal Georgian townhouse in central Edinburgh that boasts an intriguing interior decor that blends in effortlessly with the period features of the building. Inside, guests also receive a warm welcome with a lively cocktail bar and a restaurant which offers a menu featuring locally sourced and seasonal fare. Tiger Lily is ideally situated for discovering the capital city of Scotland. It's near to numerous boutiques, gourmet restaurants and some of Edinburgh's most impressive attractions, such as Edinburgh Castle, a mere 20mins away!
Best time to go skiing in Scotland
The Scottish skiing season usually lasts from December through to early April, but this varies depending on the amount of snowfall. Snow conditions usually best from January to April and last-minute trips are advisable.
The Voyage Prive travel expert's opinion on ski holidays to Scotland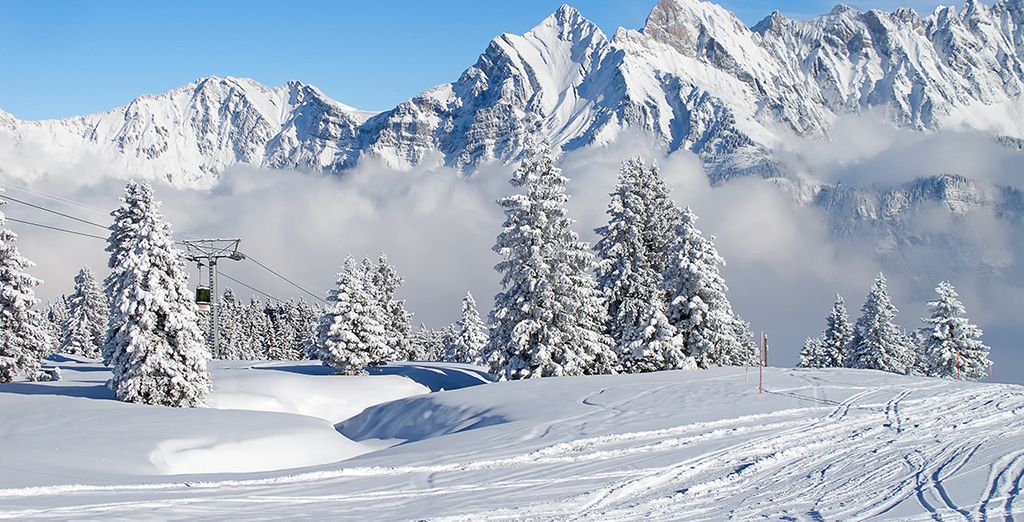 Scotland offers the best chance of skiing in the UK. There are also several dry ski slopes in all of Scotland's cities, so it is possible to ski throughout the year.
What to pack for your ski holidays and how to dress?
Take several layers of thermal clothing and avoid denim and cotton as it can be cold when wet and dries slowly. Pack water and wind-proof outer layers. Wear warm and waterproof gloves. Sports sunglasses or ski goggles, sun cream and lip balm are essential items. All children should wear properly fitted helmets.
At some resorts, it's usually possible to hire out ski suits, and all offer helmet, boot, ski and snowboard rental.
budget to plan for ski holidays to Scotland?
Lift tickets cost approximately £35 per day. A week's skiing with equipment hire, accommodation and passes could cost in the region of £1,000. With Voyage Privé, members get can up to 70% off.
Need some fresh snow ? Check all our ski offers !