Our best hotels in Porto : Where to stay



Table of contents
Great savings 🏷️ on hotels in Porto. Discover our best deals up to 70% Off on Flight + Hotel for Porto. Book online with Voyage Privé
Booking Porto
Looking for a fantastic holiday of sunshine, history and sight seeing? Discover the best places to visit and make the most of amazing deals with our guide to booking your holiday in Porto.
Our 3 Best Places to Stay in Porto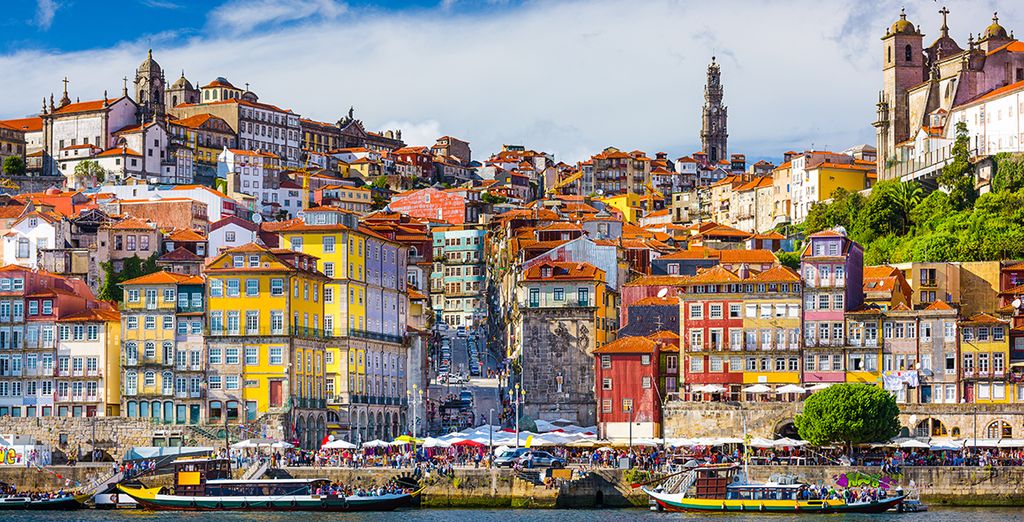 1. MS Gil Eanes

Consider cruising your way around Porto onboard MS Gil Eanes, a modern three deck ship that will take you along the river and allow you to explore all the best parts in Porto during your stay. Upper Deck cabins have floor to ceiling windows so that you can take in the sites throughout your trip and the ship has onboard entertainment as well as a bar and restaurant.
2. The ClipHotel Gaia Port

The ClipHotel Gaia Port is a 3* hotel located in the centre of Porto for easy access to all the main tourist attractions. The hotel is sleek and modern, making the use of a vibrant colour palette that is fitting to its location in the bright and friendly Porto. Rooms are pristine and contemporary and stays at the hotel include a number of amazing excursions to make the most of your Porto holiday.
3. The Intercontinental Porto

The Intercontinental Porto is a beautiful hotel in the heart of Porto. The hotel is a newly renovated 18th-century palace close to all the major tourist attractions in the area. The Astoria restaurant offers fantastic views and contemporary cuisine to all guests.
Why Book Porto?

Located in Northern Portugal, close to the Atlantic Ocean, Porto is a fantastic place to visit. With hot, dry summers and mild spring and autumn days, it is a great place to visit throughout the year.
The city is steeped in history and glorious architecture and is therefore perfect for city breaks or longer stays making the most of nearby beaches. The Douro Valley is home to wineries and farms and is a great place to explore the area's culinary delights and try a spot of wine tasting.
The Ribeira district, meanwhile, is a history lover's playground, with a plethora of UNESCO World Heritage Sites and astounding monuments and churches set in beautiful countryside.
The Best Places to Visit as a Couple
Consider an afternoon of wine tasting at one of Porto's finest vineyards. These affordable wine tasting classes normally cost about 10 euros and are set in the lightly dilapidated old buildings with their grand staircases, worn artwork and amazing atmosphere. Cosy up to your partner in these unique surroundings as you sip on the delicious local wine.
The Best Places to Visit as a Family
The Zoo Santo Inácio is the perfect place to entertain kids of all ages. There, you can see a wide range of wild animals as well as feeding penguins and lemurs. There's also a tropical greenhouse, a reptile house and an Asian lion tunnel. With kids getting into the zoo for less than 10 euros and adults getting in for just 13 euros, this the perfect affordable day out with loads to do and plenty to see. It makes a great change of pace to sightseeing in the city and will be a memorable day for animal loving children.
The Best Places to Visit as a Solo Traveller
The Lello Bookstore in Cedofeita area of Porto is a beautiful old building which sells amazing books. It's the perfect place to stop in the shade and browse the astonishing interiors, and possibly pick up a book or two. The building was constructed in 1869 and has since grown and developed. The store is now under the protection of the local council and those wishing to see its amazing oak interiors can pay a fee to see inside if they're not buying a book. The money from this fee goes towards important restoration work to this decades-old building.
How to Make a Booking in Porto
Know that Porto is the place for you? Click here to discover all the best offers that Voyage Prive has to offer and if there aren't any offers currently available, you can sign up for alerts and be the first in line when the latest offers become available. With up to 70% off specially curated hotels and tours of the city, it's a great way to make sure you have the best possible holiday in Porto.
You'll also receive 24-hour support through the app, with advice on the best places to visit while you're there. Plus the offers available take the stress out of holidaying and make sure all you have to do is sit back, relax, explore and enjoy.
The Best Places to Visit in Porto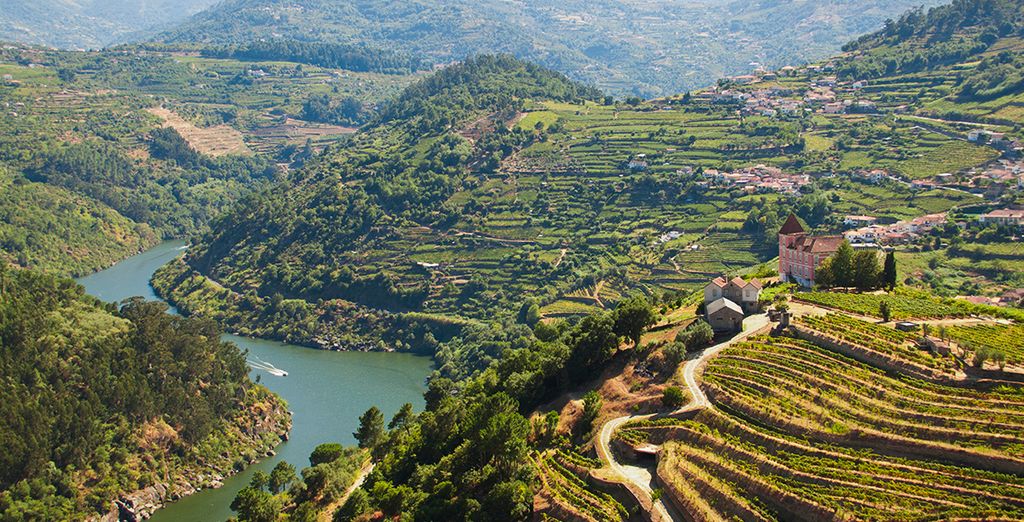 This vibrant, cultural city will truly capture your imagination, whether you choose to stay for a long weekend or a fortnight. Its long history and impressive architecture make it an awe-inspiring sight, while its amazing range of things to do make it the perfect place for families with children and teenagers as well as being a welcoming place for those travelling alone.
Discover our top 5 things to see and do when in Porto
1. The Cleirigos Tower

The Cleirigos Tower is an impressive monument to the cities history. Standing at 75 metres high, the bell tower was opened in 1763 and is decorated with ornate baroque motifs. You'll have to climb 225 steps to get to the top of this beautiful tower, but panoramic 360º views of the city are your reward if you do!
2. The Porto Wine Cellars

The Porto Wine Cellars are a must for anyone who loves a tipple, or simply wants to explore local history and culture. Tours will teach you the diverse history of winemaking in Porto, as well as the different variety of wines made there.
3. Porto's Cathedral

Porto's Cathedral is one of the most iconic buildings in the city. Built during the 12th and 13th centuries, it's a national monument with many beautiful works of art to see.
4. The old city district of Ribeira

The old city district of Ribeira is well worth a visit as it has held on to its otherworldly, old-fashioned charm. Featuring layered architecture from throughout its history, the old town is packed full of beautiful bridges and quaint shops and restaurants.
5. Sao Bento Train Station

Sao Bento Train Station is a stunning work of architecture and, even if you're not travelling on to another destination, it's well worth a visit. 20,000 hand painted tiles decorate the lobby and took 20 years to complete. The art portrays the life and history of Portugal.
Discover our offers to Portugal : Last minute deals, great deals, holidays, weekends, booking.