TOP 5 hotels in Guernsey



Table of contents
The top 5 hotels in Guernsey
Looking for a restful escape in scenic Guernsey? Pick from action-packed holidays and seafront hotels on this beach-laden island at Voyage Privé.
Our best hotels in Guernsey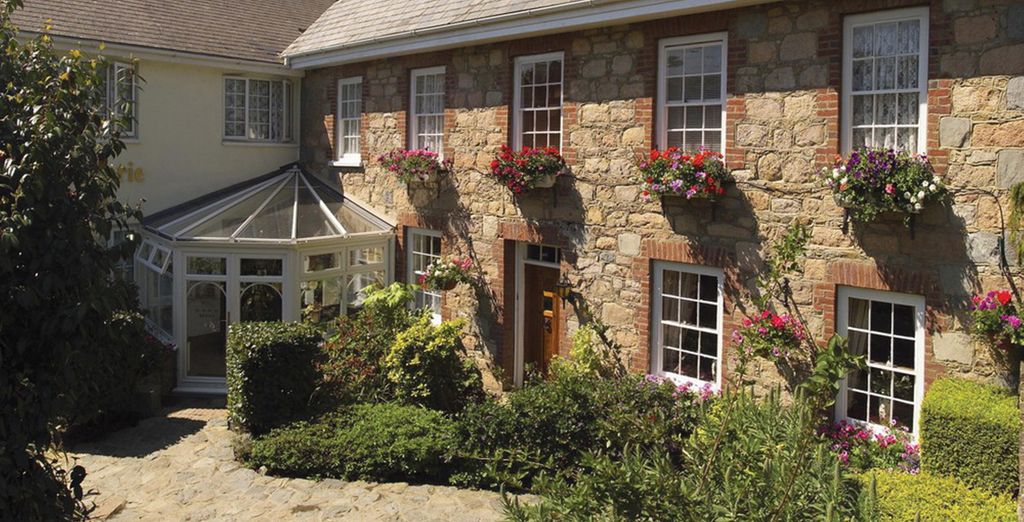 This charming hotel is nestled next to Saints Bay, which is among Guernsey's finest beaches. It boasts delightful interiors of exposed brick and antique furnishings, with modern bedrooms complete with luxury en-suite bathrooms. Enjoy a fine dining experience in the hotel's award-winning restaurant serving up freshly caught Guernsey lobster.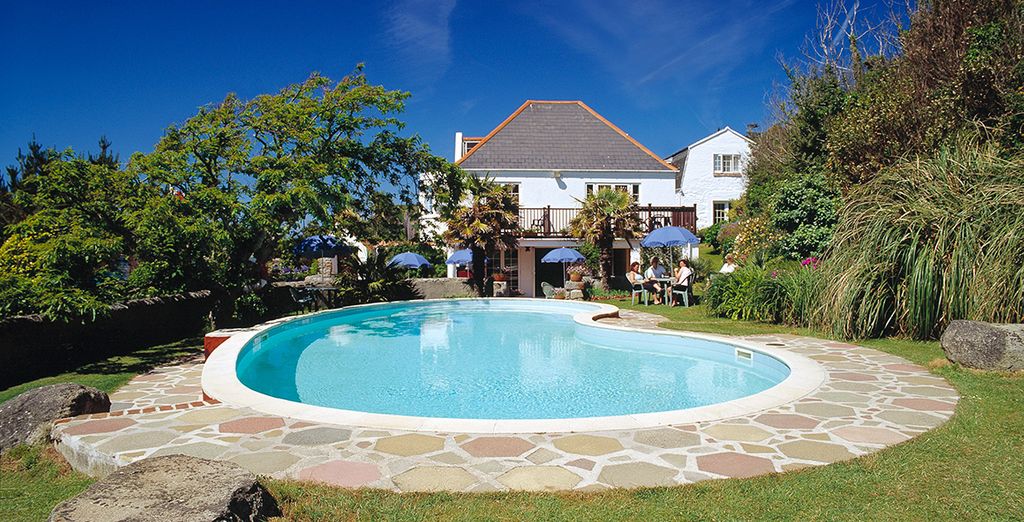 This secluded stay has won a number of awards for its fine gardens and delightful rooms. Located on the tiny island of Herm just off the coast of Guernsey, it's the perfect retreat for outdoor enthusiasts. Cars are banned here, so kick back in the sea-view gardens and indulge in some of the finest seafood imaginable.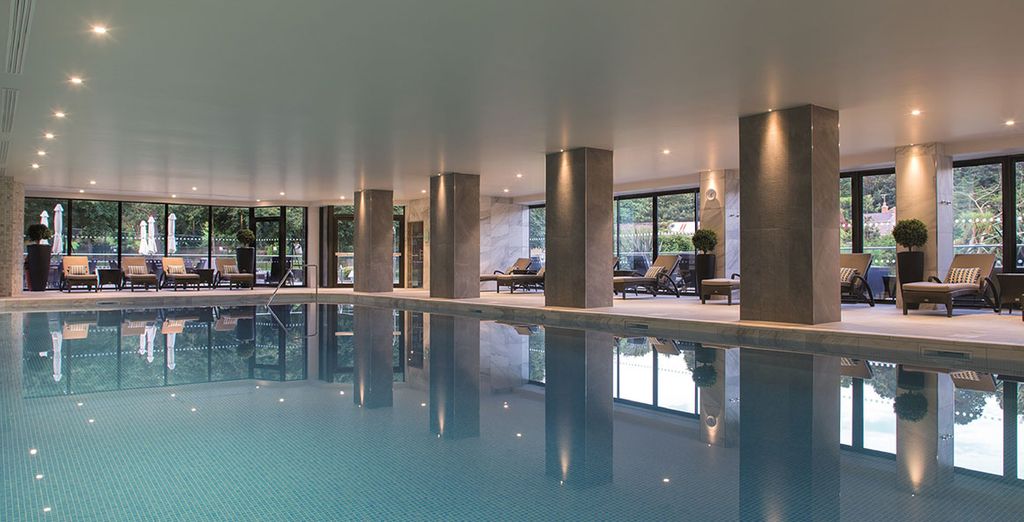 This stylish spa hotel is located close to bustling St Peter Port. Boasting 35 acres of beautifully maintained gardens, you're just a short stroll from stunning sea views. Guests have access to a wide range of sublime services, from delicious restaurants to on-site swimming.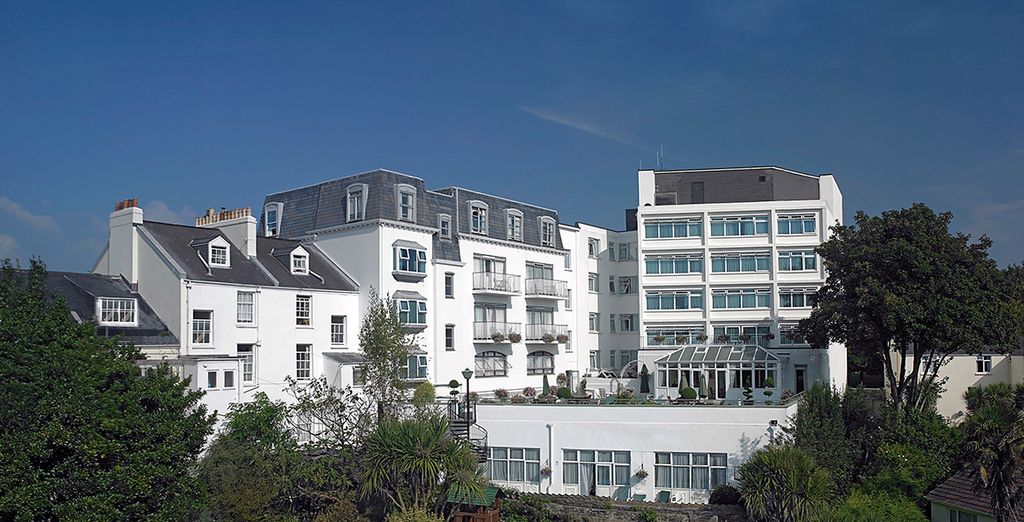 This regal and stylish hotel is situated in the heart of St Peter Port. With glitzy bars and a spectacular award-winning restaurant, it's the perfect romantic retreat. It's just moments from the harbourside and Guernsey's top attractions like Castle Cornet.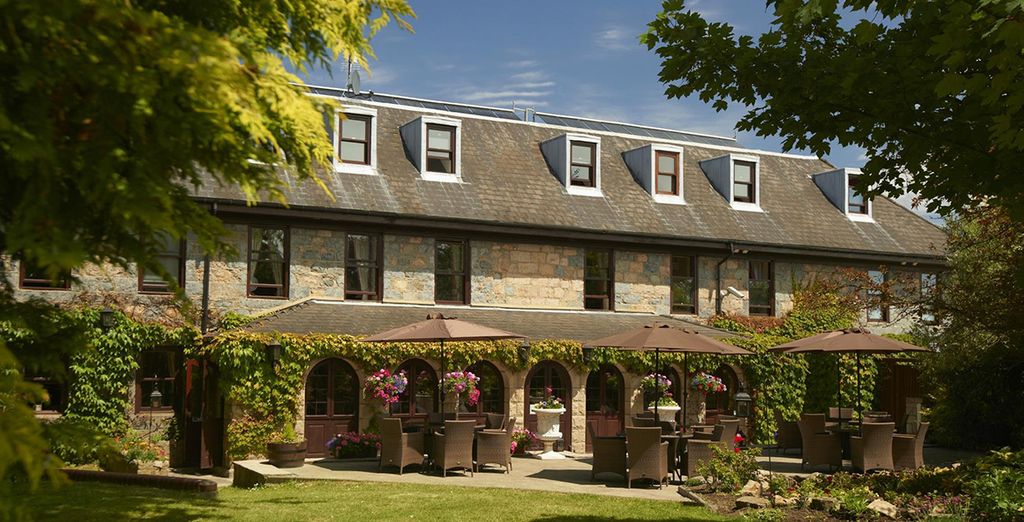 Le Friquet is a peaceful farmhouse conversion boasting 6 acres of pretty gardens to unwind in. Located in Guernsey's quiet hinterland, it's just a short drive to tranquil beaches and stunning bays. The hotel offers a wealth of fine facilities, from a swimming pool to first-rate dining.
Services will you find in our hotels in Guernsey
Free Wi-Fi
Hot drink making facilities
Flatscreen TVs
Luxury bathroom amenities
Pretty gardens
Spa and swimming facilities
Award-winning dining options
Cosy bars
Leisure facilities
Going on holiday in Guernsey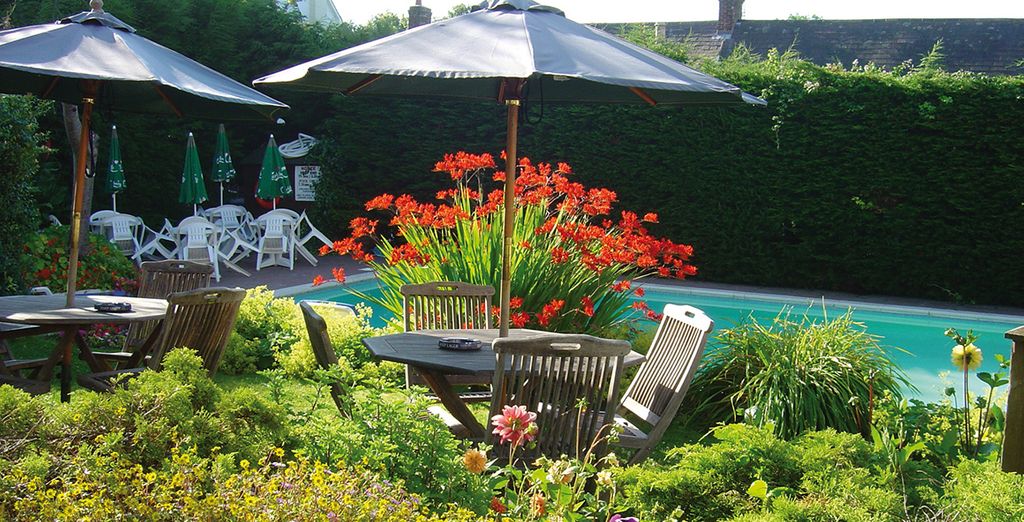 Guernsey is a beautiful destination all year round. Sunshine is more prevalent than in the UK, making it ideal for beach and walking holidays regardless of the season. Early spring holidays, bustling summer stays and autumn visits are all delightful. Spring, in particular, is a local favourite when wildflowers bloom and hedgerows burst with life. The peak season, however, is summer. July and August see bustling evening beach activities and free outdoor concerts. Prices rise, and hotel accommodations quickly fill up, especially around school holidays. While winter may be a less obvious choice, bracing seashore walks and low prices still entice hardy visitors. Events to look for include Tennerfest Food Festival in October and summertime Sundays in St Peter Port. Here, the harbourfront is closed to traffic and restaurants sprawl out onto the street.
Hotel offers at Guernsey convenient for all kind of travel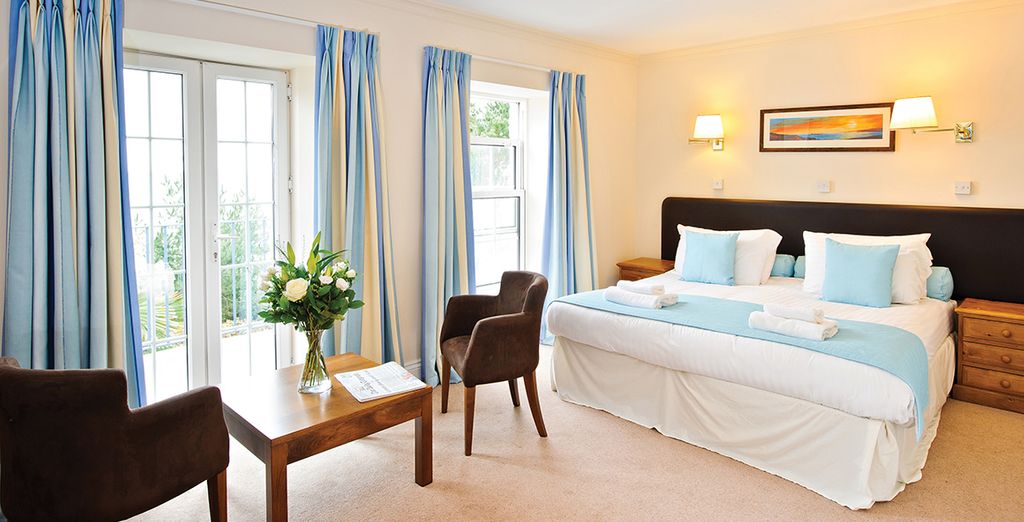 Guernsey is a spectacular seaside retreat that's perfect for families, couples and friends. The wealth of delightful coastal restaurants offer prized romantic evenings for couples to enjoy. As for activities, children and families alike will relish in the beachbound fun and sailing opportunities. The prized shoreline is perfect for kayaking and snorkelling excursions, too. What's more, the island is completely navigable by bike - taking in Neolithic sites and tide-dependent islands like Lihou. History fans can uncover Victorian fortifications and sites relating to German occupation. As for nightlife, Guernsey is restrained with a great variety of pubs and bars throughout. The capital of St Peter Port is where you'll find the most late-night fun, including nightclubs and cocktail bars.
The range of hotels we offer at Guernsey
Spa resorts
Sea-view hotels
Boutique hotels
Pub hotels
Guernsey: what should we bring for a hotel stay?
Charging cables
Guide book
Comfortable walking shoes
Pack-away towel
Evening attire
Swimming gear
Suntan lotion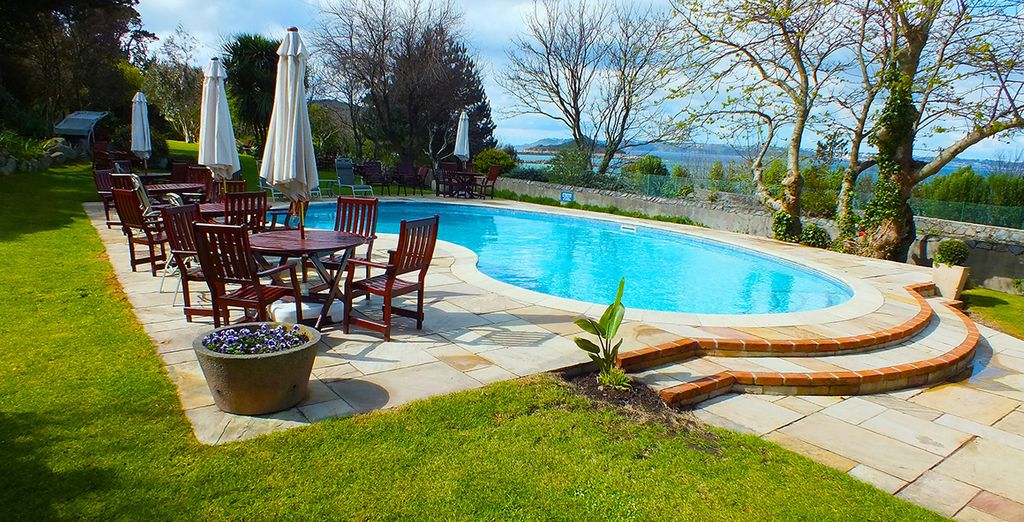 Your best hotel at Guernsey: how to get there and make your booking
How to get to Guernsey
There are numerous ways to arrive in Guernsey. The island has a small airport with direct flights across the UK and to neighbouring Jersey. Visitors can also arrive via sea ferry with direct connections to Poole and Portsmouth on England's south coast. Ferries are also possible to nearby St Malo in France and the other Channel Islands. For those arriving by car, this is a great way to travel in and around the Channel Islands. Once you've arrived in Guernsey, you'll find the island flat and easy to navigate by both bicycle and car. Many quiet rural lanes have designated limits of 15 mph, with priority always given to cyclists.
How to book your hotel in Guernsey
Uncover unmissable hotel offers at Voyage Privé. Voyage Privé is a members-only booking service that gives its users access to exclusive hotel deals. Registration is completely free with hotel offers across the world. Choose from delightful package stays and country tours, or simply book your hotel and make your own way there. Whether you're looking for a family-friendly Guernsey getaway or a couple's island retreat, you'll find it at Voyage Privé.
The opinion of the Voyage Privé travel expert on Guernsey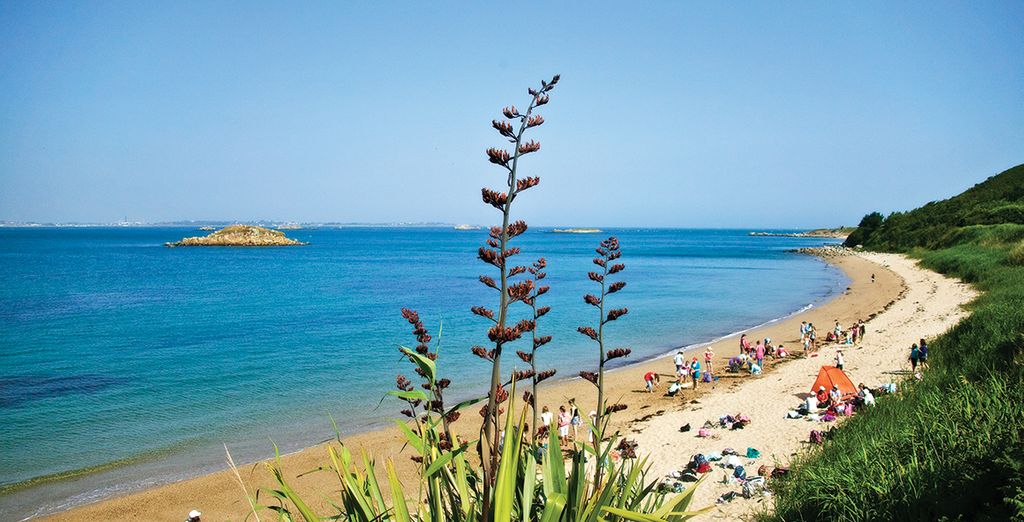 Guernsey is a spectacular island escape that's resolutely unique and independent. While British to its core, you'll discover local dialects descending from medieval French. Loaded with birdlife, luscious parks and spectacular shores, it's the perfect spot for a family or group holiday. Enjoy a wealth of top surfing, kayaking and sailing excursions before returning to land for the world's top seafood. There's plenty of history and culture to discover here alongside sublime beach vistas.
Guernsey – a cycling paradise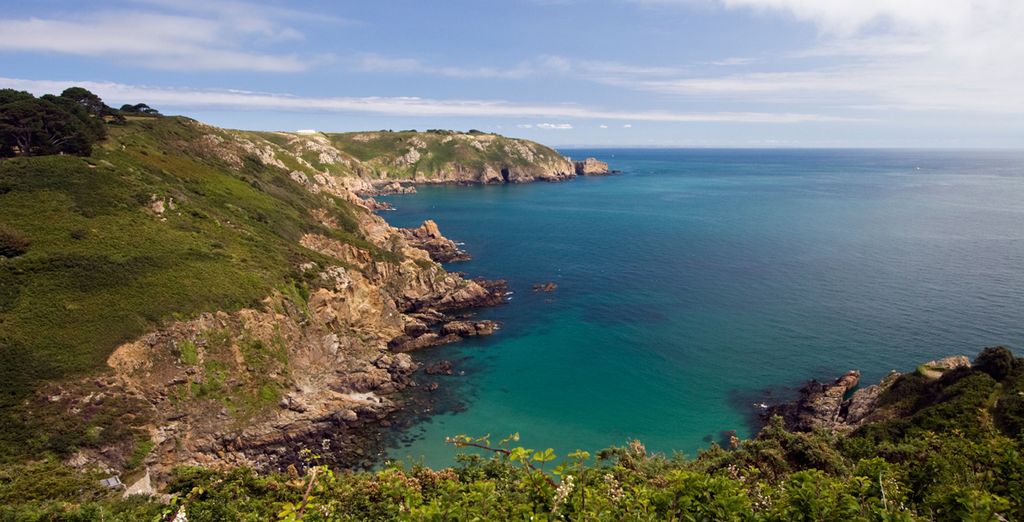 As the flattest Channel Island, Guernsey is made for cycling adventures. On just two wheels, you can hop from coast to coast via tranquil country roads. Shorefront areas, in particular, have their own designated cycle lanes offering premium ocean views. In addition, bicycles get precedence on quieter roads where traffic is strictly controlled by low speed limits. All of this makes Guernsey a top spot for cyclists to explore.