Newquay Holidays & Cottages Deals 2021



Table of contents
Explore <uCornwall's most famous beachside destination with Newquay holidays. Boasting some of the country's finest coastal scenes, you can learn to surf or simply soak up the sun. Yet there's more to Newquay than the beach. Enjoy colourful alleyways, vibrant modern eateries and one of the country's most charming zoos.
The top 5 things to do in Newquay
1. Fistral Beach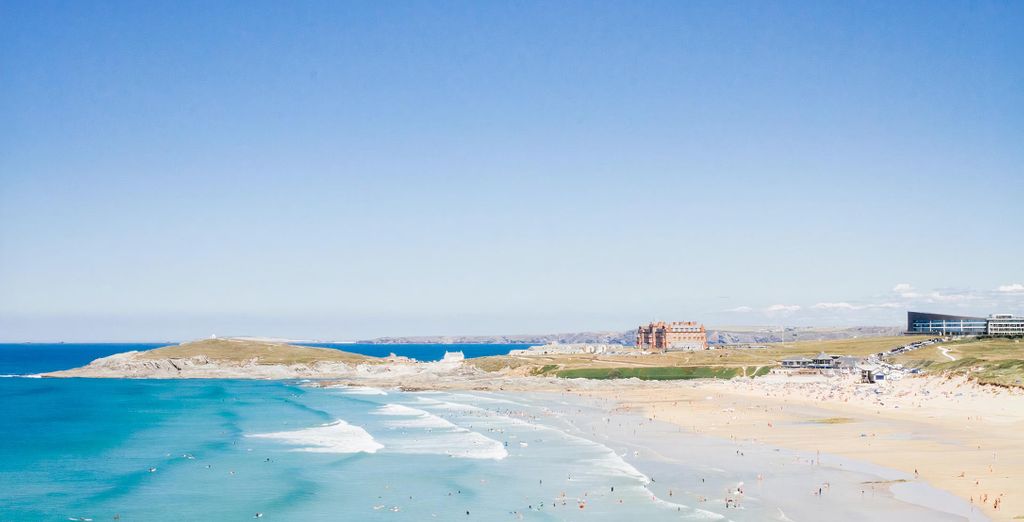 Cornwall's most famous beach is a true wonder. It's a wonderland for surfers, particularly for beginners, and is serviced by plenty of cafes and facilities. For non-surfers, it makes a fine walk along pleasant sand dunes with excellent sunbathing areas.
2. Newquay Zoo
Newquay Zoo may be small, but it packs a punch. You'll find conservation enclosures and a sustainable ethos throughout. Enjoy some 130 species in pretty grounds – a sure-fire hit with children.
3. Porth Beach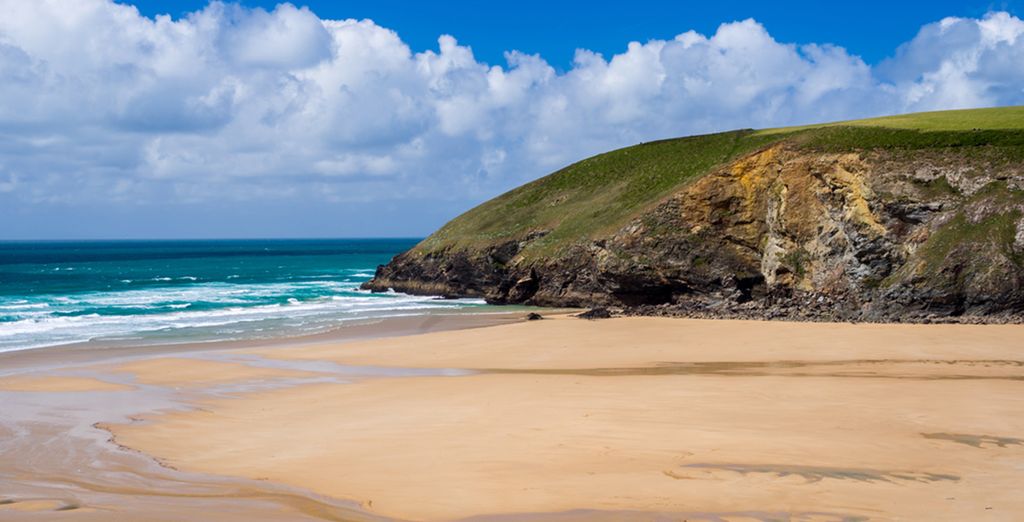 Porth Beach is the perfect family-friendly spot. Surfing isn't permitted in summer, giving the place a less hectic vibe. The plentiful rock pools, soft sands and quiet shores make it ideal for little ones. Look for the scenic Trevelgue Head to the north.
4. Trerice
This Tudor mansion was built around the 14th century, with major expansions over the centuries. It's a pretty National Trust-owned attraction famed for its gorgeous Great Chamber. It's also home to a delightful orchard featuring heritage fruit trees.
5. Newquay Harbour
This gorgeous little harbour has been here since the 15th century. Once a major means for ore transportation, you'll find historic tunnels and tramways leading to the piers. It's a pleasant walk around the harbour with cloisters of cafes and pubs to enjoy.
Our best hotels in Newquay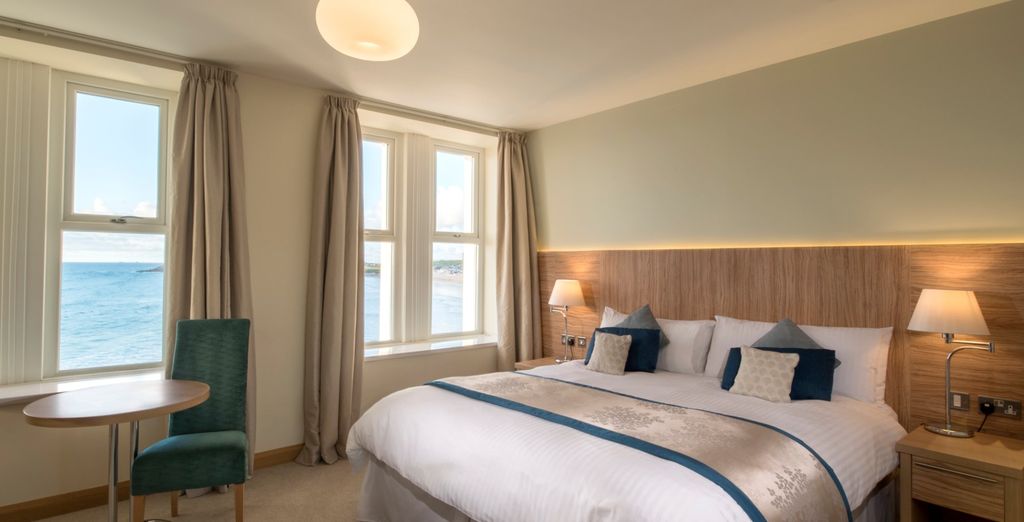 This stunning seaside hotel offers breathtaking ocean vistas from its dining room and lounge. Kitted out with trendy decor and a crisp, clean aesthetic, you'll find pleasant rooms with luxurious amenities. There's also an opulent spa and indoor pool for post-beach relaxation.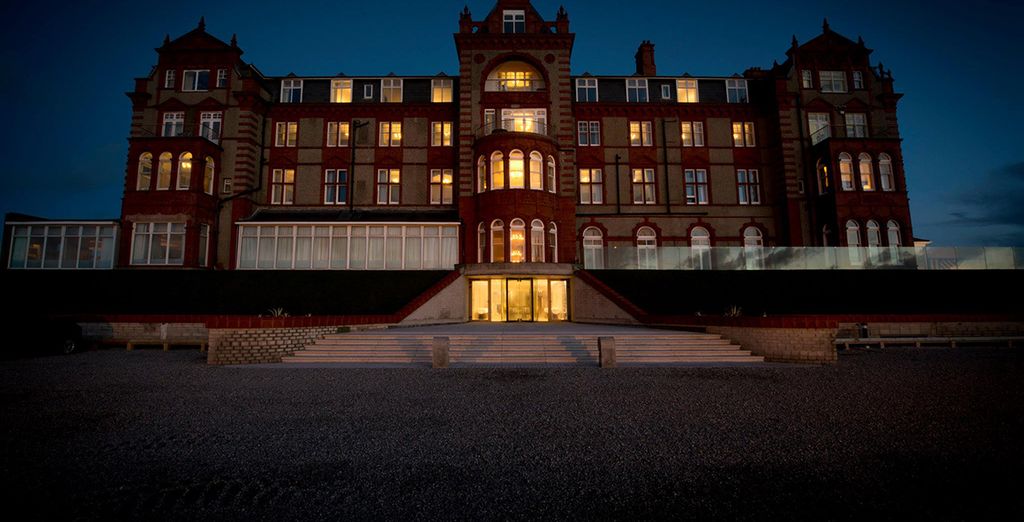 This delightful Victorian hotel is located on its own stretch of headland with panorama views. Suitably regal throughout, the hotel boasts a prized restaurant with impeccable seaside views. Rooms are bright and airy, with access to indulgent spas and leisure suites.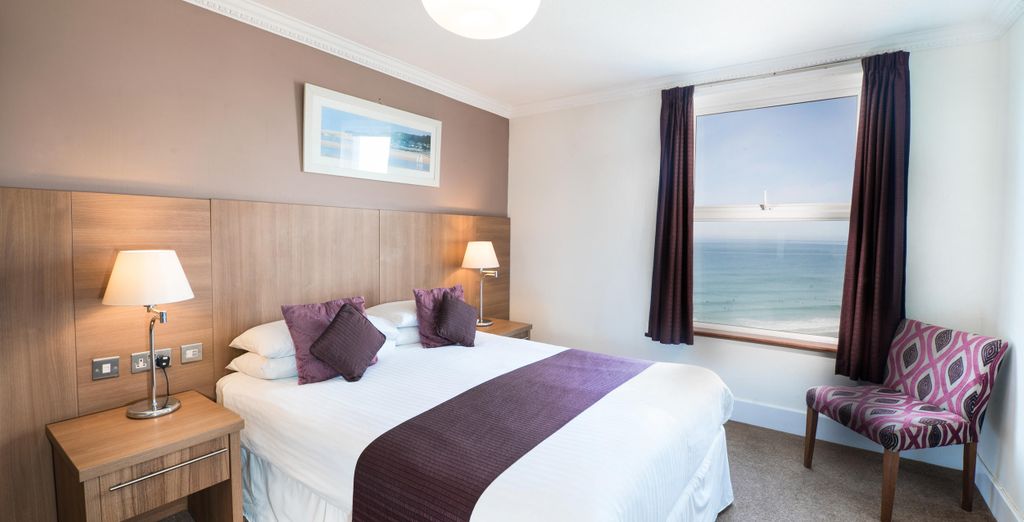 This picturesque hotel is a real treat, offering direct access to quiet seaside trails. Choose a sea view room for commanding vistas out across the ocean and beach. Guests are also treated to an acclaimed spa with relaxing treatments and indoor swimming.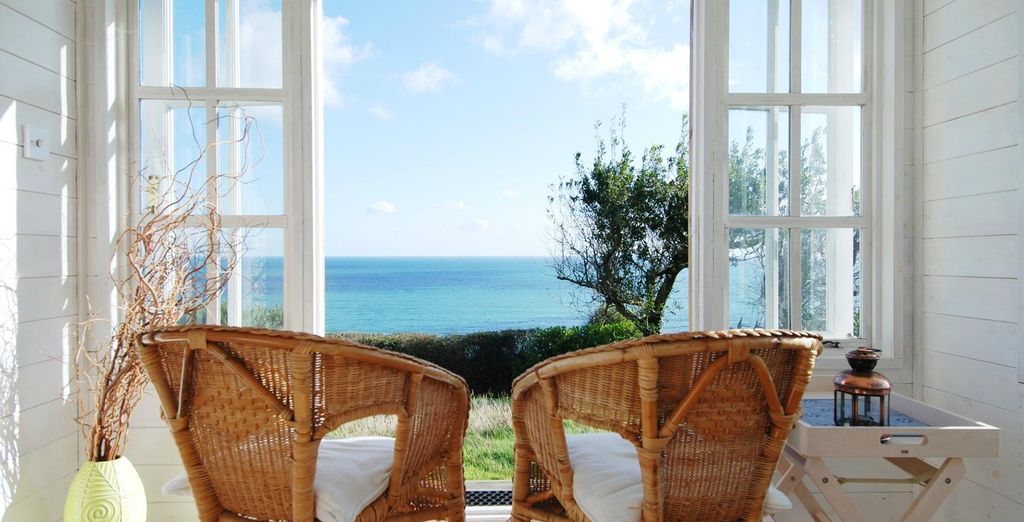 Nestled in the charming area of Mevagissey, this is a peaceful seaside cottage hotel with inspiring sea views. Just a short drive to bustling Newquay, you can escape the city's hustle with this cosy stay. Each room is delightfully decorated with bespoke decor and a country aesthetic.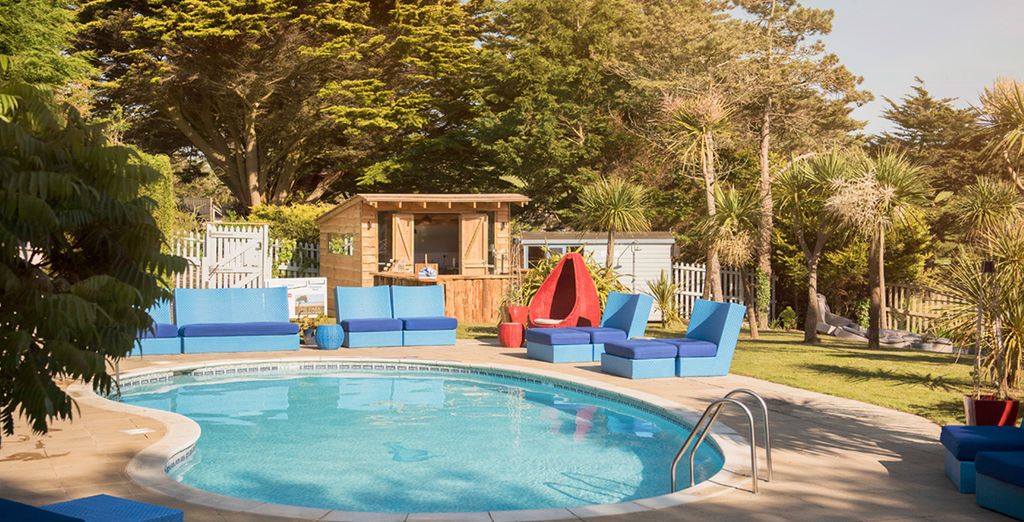 Resting north along the coast from Newquay, this peaceful holiday home is surrounded by leafy trails. You'll get your own lodge complete with a private garden and self-catering facilities. The park also offers a beautiful spa complex and play area for little ones. Follow rural trails down to the peaceful beach of Mawgan Porth.
When is the best time to go on holiday in Newquay
Coastal Cornwall comes to life in summer. The weather is at its best and you'll find lively attractions and outdoor festivities. July and August are among the busiest periods, with higher prices and queues to attractions. If you can, consider travelling in either June or September to avoid these big crowds. The shoulder seasons in spring and autumn can be just as delightful. However, you should prepare for crisper weather and chances of rain. Winter is still a fine time for coastal walks. However, many attractions and services either close in the vicinity or have heavily reduced hours.
Going on holiday in Newquay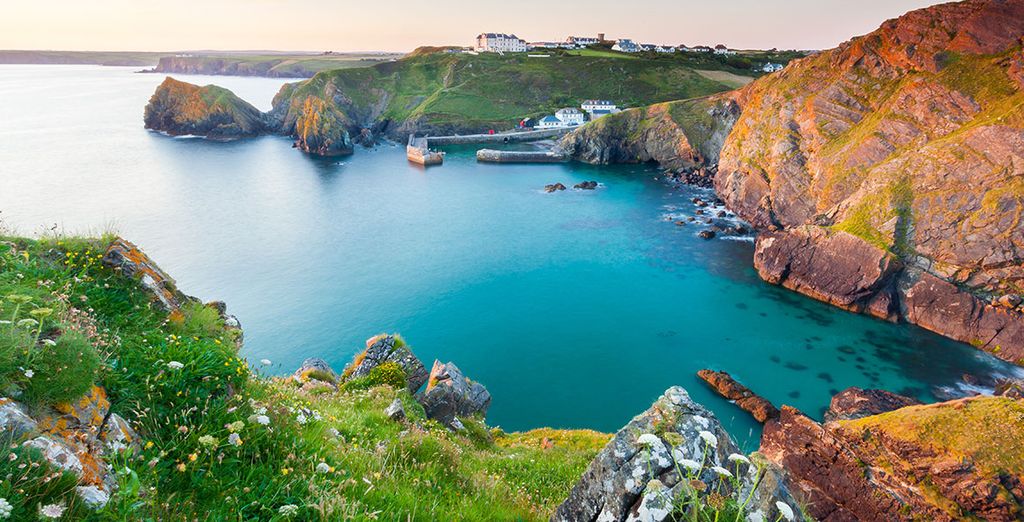 Newquay is well served by rail and road links. Sitting just 6 miles from Cornwall Airport, it's also easy to arrive by air. The rail station is located in the heart of town along central Cliff Road. As part of the Atlantic Coast Line, you can grab connections to Plymouth via Par. In the high summer season, direct trains run to London, Bristol, Birmingham and Yorkshire. A car is among the most practical ways to explore Newquay and Cornwall. The town provides adequate parking spots; just look out for congestion during school or public holidays. The main motorway through Cornwall is the M5 to Bristol.
Enjoy your holiday in Newquay
Newquay has a lively reputation, and it remains a favoured spot for groups of friends and students. That doesn't mean families and couples won't enjoy themselves; Newquay has delightful restaurants and fine coastal attractions. The nightlife is most vibrant in and around Beach Road in west Newquay. In the daytime, the beach comes to life with amusements, surfing, sunbathing and water sports. Families will find the local zoo, aquarium and pirate's quest experience a joy for little ones. As for older couples or romantic trips, Newquay offers everything from prized seafood spots and oyster bars to trendy bistros. What's more, with such a delightful landscape, Newquay is an excellent base to explore the Cornish coast.
The Voyage Privé travel expert's opinion on Newquay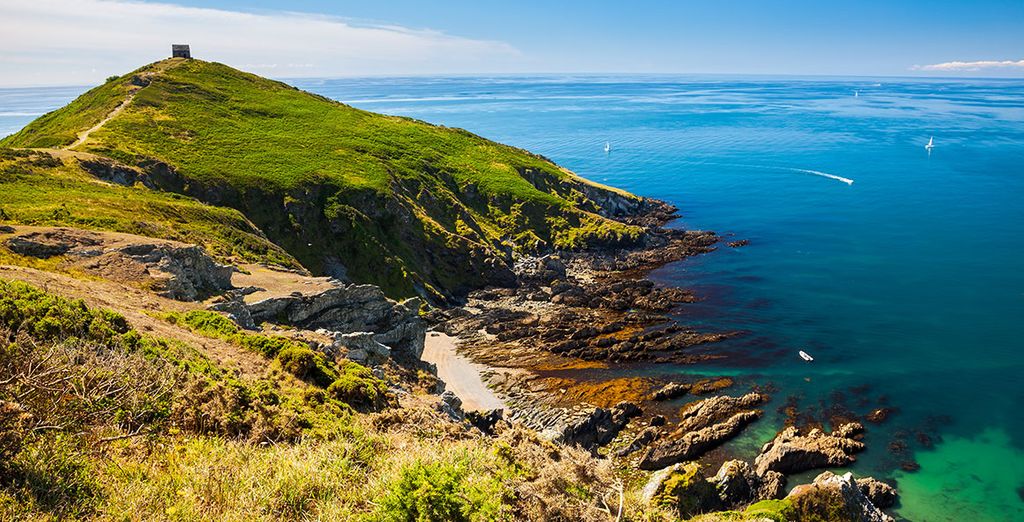 Nestled on the scenic South West Coast Path, beaches don't get any better than Newquay. In all directions, you'll find pleasurable seaside experiences that range from peaceful to active. Head inland, and you'll find a wonderland of rolling hills and pretty flowers. It's the perfect base to explore Cornwall with a lively nightlife and youthful character. Most of all, it's the number one spot in the country to surf, so don't forget your towels!