Best package tours to South America
Time to go on an adventure with a tour in South America ! Macchu Pichu, Amazon Rainforest, Iguazu Falls... ? Plan your trip with Voyage Privé !
Why take a South America tour?
South America is a vibrant continent just full of experiences. Enjoy the culture, colours and sights of this wonderful holiday destination the easy way with one of our luxury South America tours.
If you love stunning landscapes, warm sun, and fascinating history, South America is an excellent holiday destination. Beaches, waterfalls, rainforest, Incan ruins - South America has it all, and with thoroughly modern cities to enjoy too. Tours of the region ensure you get the best there is in comfort and safety. Experienced guides will usher you through the must-sees, and you'll be back in time to enjoy a good meal.
There are tours for all kinds of travellers, offering varied options so you will never be bored. Love beaches? South America has some of the finest white sand beaches in the world. Love to eat? The food in South America is well known as some of the best. An adventurous explorer? The Amazon and The Andes are waiting for you.
The Voyage Prive travel expert's opinion on South America tours
South America has a long, fascinating and sometimes troubled history. The Incas ruled as The Incan Empire from the 1300s to 1579. Their rule was centred over the Andean mountains and didn't fall until the Spanish conquest.
The Spanish Colonies in South America became independent in the 19th century. Now South America is made up of a number of countries with their own diverse cultures and governments. The Spanish influence on their culture has mingled with that of the original population to create something truly special.
Lovers of history will discover many amazing locations to explore and admire on a tour of South America, whether you explore Peru, Chile, or Costa Rica. There's just so much to do and see in this beautiful part of the world. And while Machu Picchu has become a common travel spot, the impact of this stunning ruin can't be downplayed. It's well worth the trek.
Top 5 things to do/see on a South America tour
1. Explore the Amazon Rainforest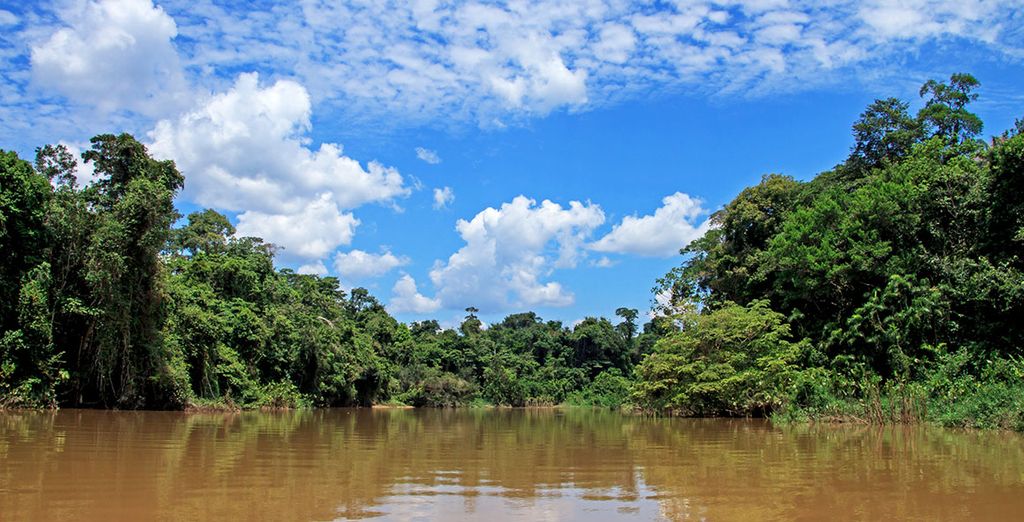 South America is possibly one of the most beautiful places in the world. Breathtaking natural wonders abound and no traveller would want to miss them. South America is home to The Amazon Rainforest, which supports 10% of the world's known species. This rainforest covers most of the 9 South American countries, and local expert guides are the best support for touring this immense and astonishing forest.
2. Visit one of the many national parks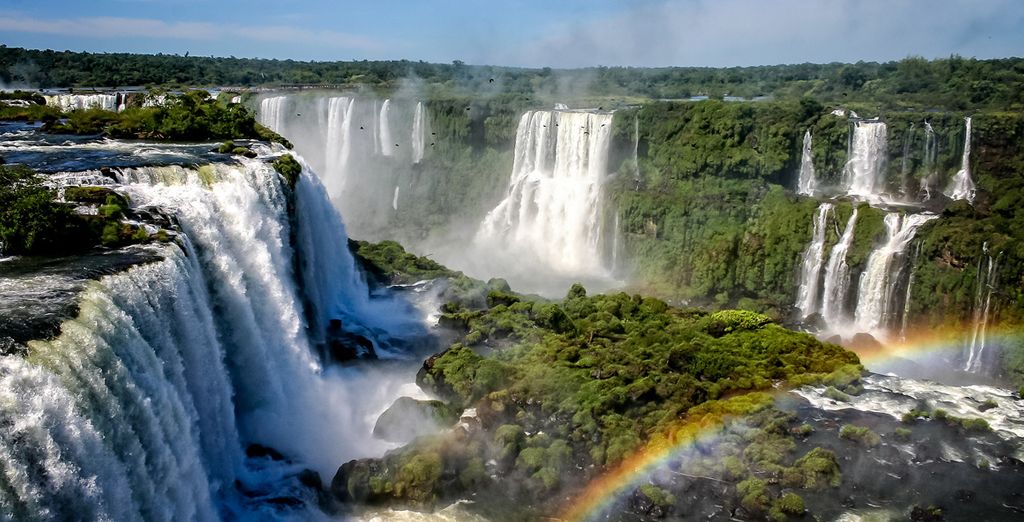 If rainforests aren't your thing, then South America still has a lot to offer you, including the Iguaza Falls and stunning hiking trips through mountains and canyons. Explorers will be spoiled for choice.
3. Try the local delicacies
The varied food of South America is justly considered some of the best in the world. In the UK it can be difficult to get your hands on authentic South American cuisine, but on your tour, you can eat it every night if you want to. Choose from more well-known dishes like Empanadas (hot-filled pastries) and Cevice (a zesty, spicy dish of seafood, lime and chilli) or be adventurous with something less well known. The choices are incredible. Be aware that in certain parts of Peru, guinea pig is a traditional dish known as Cuy. If you're taking children with you, watch out for that on the menu!
4. Learn more about the natural wildlife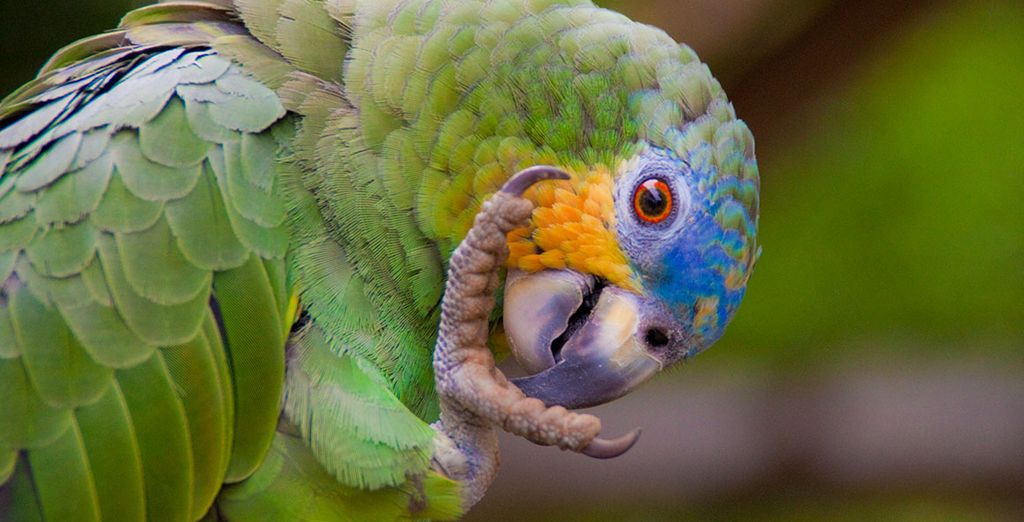 Even outside of the Amazon Rainforest, the continent has a truly amazing selection of natural wildlife that you simply won't see anywhere else. Among others, the Giant Galapagos Tortoise makes its home here, though seeing one of those endangered creatures is certainly not guaranteed. Still, you'll wake in the mornings to birdsong very different from home, and maybe even the chattering of monkeys or lemurs. Llamas are another creature you might encounter. The Andeans farm them for their wool, meat, and milk, and they can even be used as beasts of burden. Watch out though, they spit. Maybe buy some of the natively produced alpaca clothing or knitting yarn as a souvenir?
5. Tour the ruins
The ruins - including the famous Macchu Pichu - can be toured today, and while you look at their impressive buildings and locations, remember they did it all without the wheel, without money, and without markets. Astonishing!
Where to stay on your South America tour? The right Private Travel plan
There's just nowhere like South America. For a once in a lifetime chance to explore this exotic and beautiful locale, try one of our tours at up to 70% off. Previously only the hardiest of explorers visited this region, but now you and your family can follow in their footsteps. With hotel stays and itineraries already arranged for you, all you need to do is enjoy the experience.
Tours are a great way to make sure you get to see everything you want. As a lone traveller, it can be hard to plan out a good itinerary, but with an organised tour of South America, the hard work is done for you. All you need to do is relax and enjoy the expert help and unique luxury hotels.
Practical information for touring South America
What's the weather in South America?
The weather in South America can be very variable. Many countries have a long rainy season, and some countries nearer the mountains can get a lot of snow. Your South America tour will take these weather shifts into account and make sure you're going at a time of year to get the best out of your holiday. Still, pack appropriate clothes, and don't forget insect repellant!
What budget to plan?
South America is a great continent to explore on a budget, with affordable countries such as Peru, Ecuador and Bolivia attracting large numbers of budget travellers. Countries like Brazil and Chile are relatively more expensive, but a good rule of thumb is that you'll need about $1000 a month or $250 a week.
You can also check our holidays offers in Central and South America !