Weekend Breaks in Europe 2023
Who doesn't love a little weekend break in Europe? The problem is, where do you choose! The continent couldn't be more diverse or packed full of iconic destinations and attractions to see and experience. Experience the regality of London, the romance of Paris or the sunshine of Madrid. When you choose Voyage Privé for your weekend away in Europe, you can be sure that you're in for the perfect trip.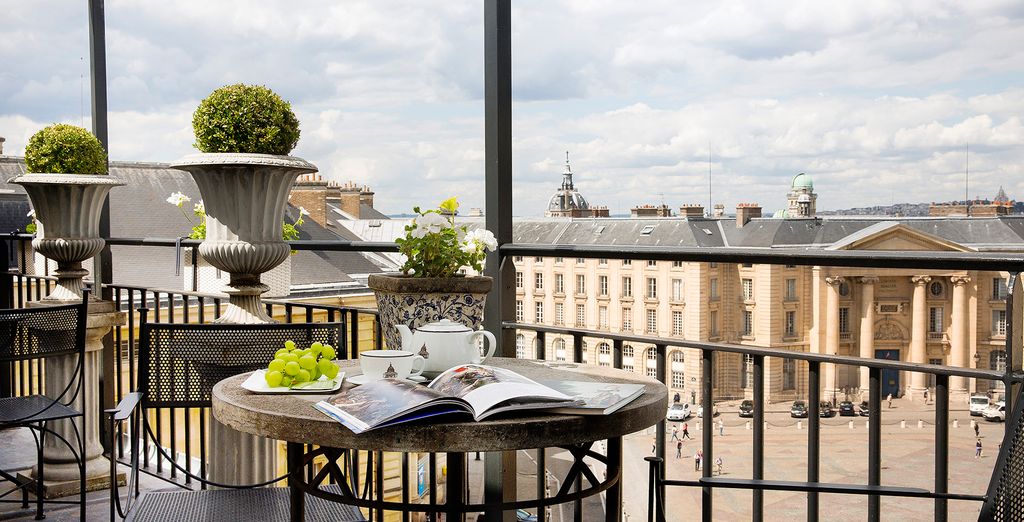 Head for the majesty of
Paris
for a weekend of landmarks, culture, museums, trendy bars, beautiful cafes, and so much more. Take a breathtaking trip to the top of the Eifel Tower to capture the stunning views, visit Notre Dame, or go for a stroll along the banks of the Seine before catching the sunset behind the Louvre. When you're done exploring, head back to your gorgeous 18th-century hotel, situated right opposite the Panthéon. Here, you'll have your choice of Classic Room or Superior Room, each cosy and styled in traditional 19th-century French décor. Paris is one of the most picturesque, exciting, and romantic cities on the whole planet, and if you've never been, then it's about time you did!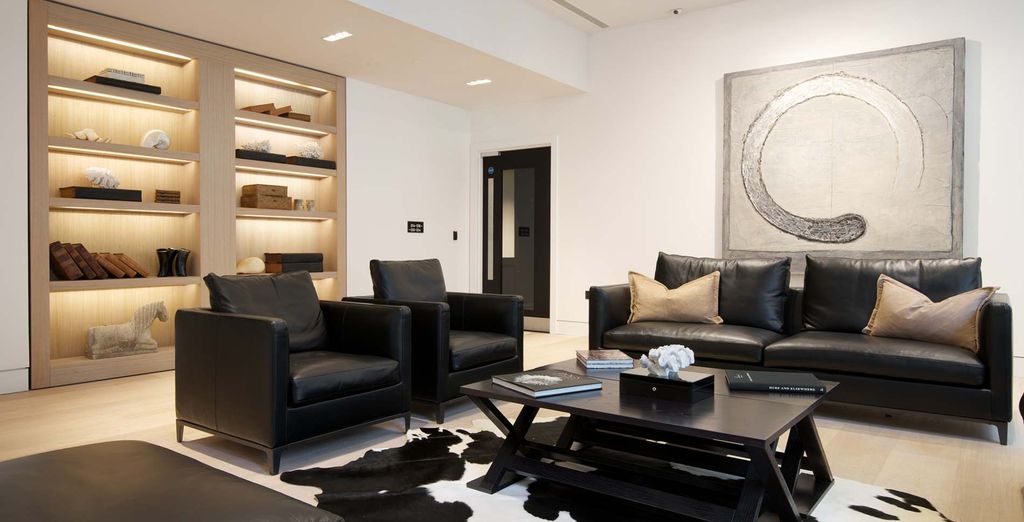 What better destination for a European weekend away than London? Be at one with all the sights as you visit landmarks like the Tower of London, Tower Bridge, Buckingham Palace, Trafalgar Square, and Picadilly Circus. There are a hundred and one things for everyone in London, whether you want museums, fine dining, great bars, or amazing views. Best of all, the stylish Resident hotel is in the heart of it all, right in the middle of London's most happening district, Soho. You couldn't be better situated, with some of the city's best sights just a short walk away. When you're done for the evening, your Standard Double Room, King or Twin Room, or Superior King or Twin Room will be the perfect place to unwind.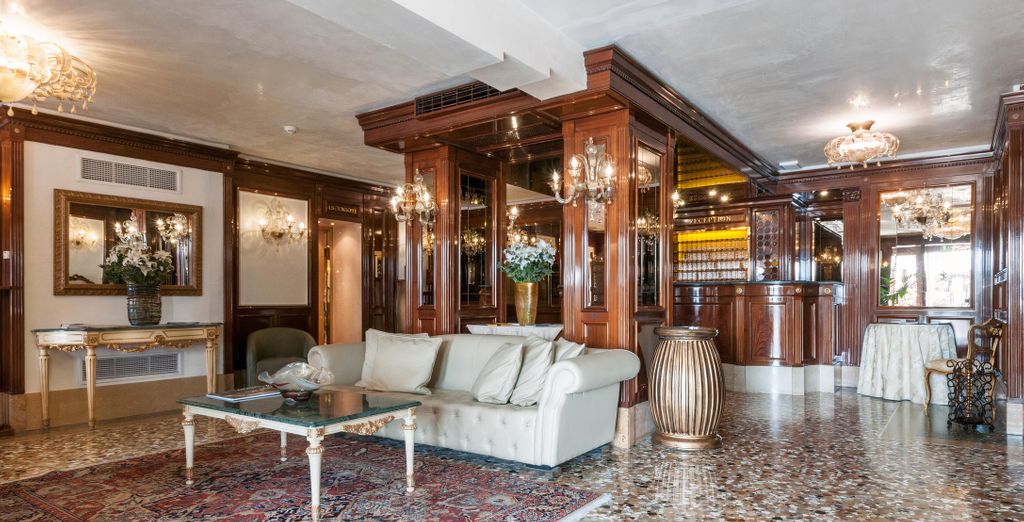 What more could be said about Venice that hasn't already? There's truly no other place like it in the world and the only city that could rival Paris for romance. There's also no better place to wander and get lost in. No matter where you end up, it's sure to be somewhere magical. Take in the sights like St. Mark's Basilica and the Grand Canal, and enjoy a glass of wine and some nibbles in a quaint little osteria, and be sure to take a romantic ride in a gondola. When you're done each night, your Superior Room at Hotel Savoia & Jolanda will be waiting, where you can relax, enjoy the view, and get a great night's sleep before doing it all again the next day.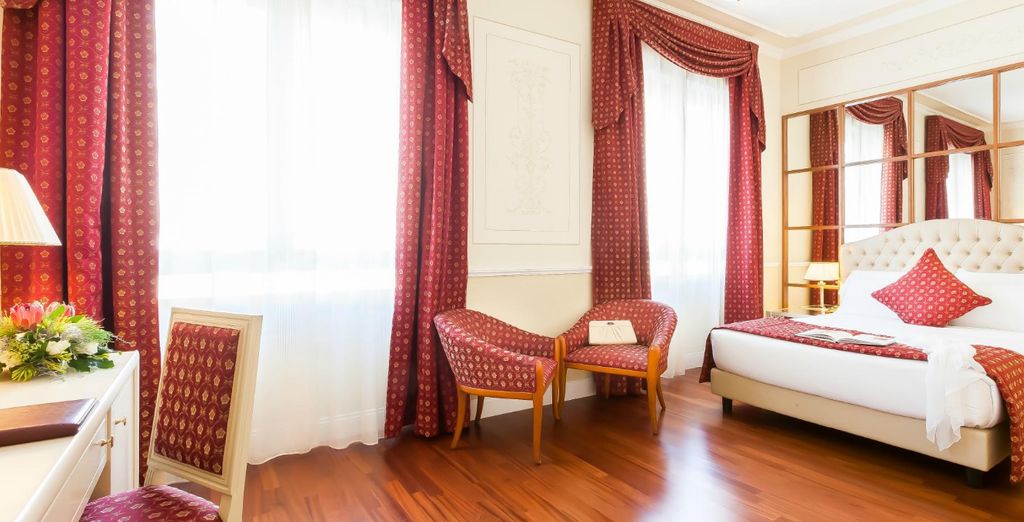 Sticking with Italy, Rome is another perfect location for a weekend getaway in Europe. Spend a day visiting the Colosseum, the Roman Forum, the Pantheon and the Trevi Fountain while you soak in the richest remnants of the Roman Empire. However, whatever you do, don't miss Vatican City and your chance to get a peek at the Sistine Chapel. The art and vitality on display here is truly something else. Your cosy Deluxe Room will be waiting for you just 20 minutes from the very centre of the city and boasts the perfect mix of sophistication and class—just like Rome itself.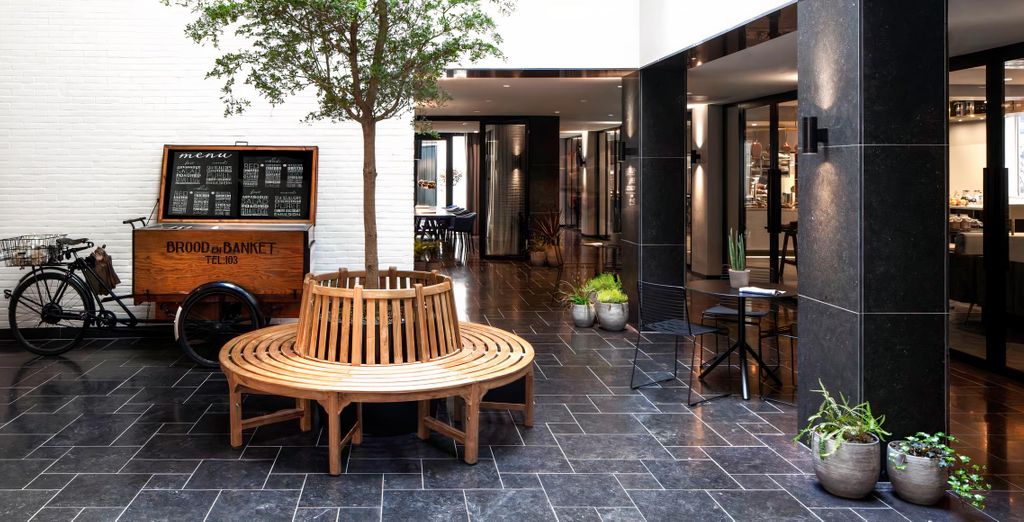 For a weekend break in one of the best cities in Europe, look no further than Amsterdam. Once home to a Dutch newspaper, this hotel is as charming as it is unique, and your Classic, Superior or Deluxe room is the perfect base from which to explore the city. Take a stroll along one of the many canals, grab a bite to eat at a quaint little café, or visit the powerful and moving Anne Frank Museum. Amsterdam is one of the most vibrant and colourful cities in the world and perfect for any European weekend away.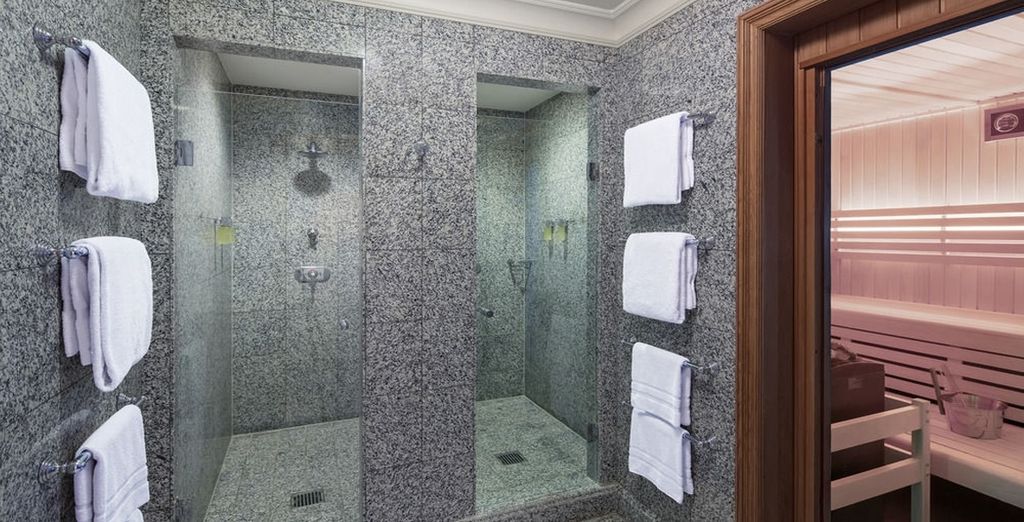 Enjoy Berlin at its most opulent from this luxury hotel in the heart of the city. Your Premium Room will provide you with all the modern comforts and elegant stylings you could want as you set out to explore one of the most cultural cities in all of Europe. Sights like Alexanderplatz are just a 10-minute walk away, which means you couldn't be better positioned to get the most out of a weekend away in beautiful Berlin.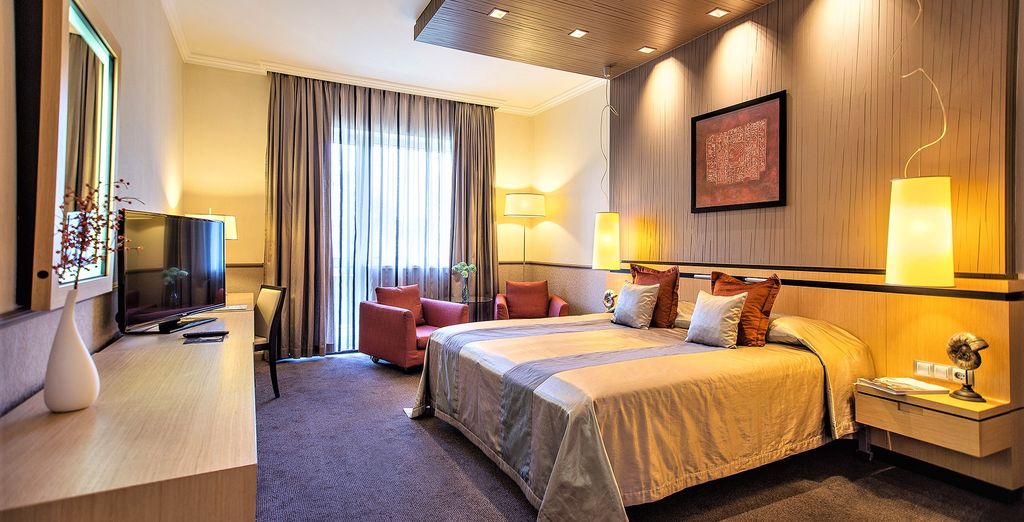 Often overlooked when compared to the likes of Paris, London or Berlin, Budapest has been gaining a lot of interest over the last decade and has become a top-rated city break destination in its own right. There's a genuinely spectacular post-communist world to discover and a fascinating (and sometimes dark) history behind it all. Be sure to check out the famous ruin bars each evening, and when you're done, the Mamaison Hotel Andrássy will be waiting for you. Built in 1937, this hotel has a fascinating history as a Jewish boarding house during WWII, before being converted into a hotel for foreign leaders. Today, it couldn't be better situated to enjoy the surrounding attractions, with the Széchenyi thermal baths only a 10-minute walk away.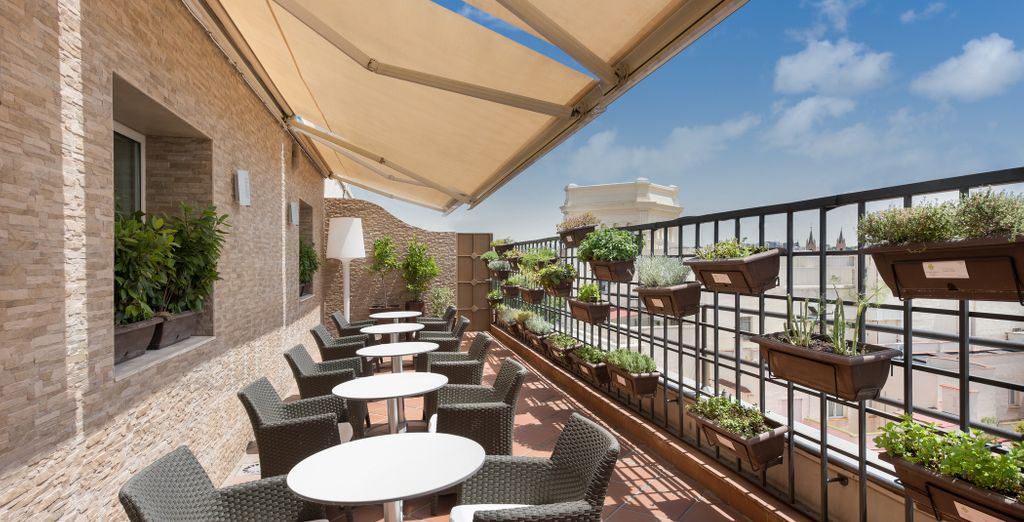 Right in the vibrant centre of Madrid, the Westin Palace will ensure you're in the perfect place to get out and explore all that the Spanish capital has to offer. Surrounding the hotel is the Las Letras quarter, home to some of the city's liveliest restaurants and boutiques, along with some of the world's most prestigious museums. You won't be the only one to consider this the perfect hotel when you return each evening, with Salvador Dalí, Ernest Hemingway and many other famous and celebrated guests having enjoyed this exquisite property in the past.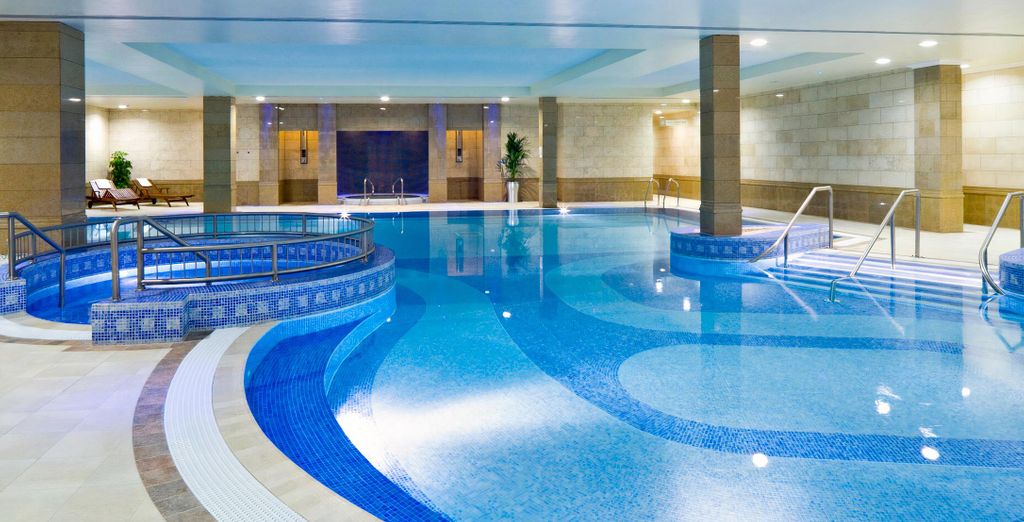 Step away from everything with a gorgeous weekend away in the Emerald Isle. This recently renovated hotel is just outside the centre of Dublin and is the perfect place to unwind and relax on your break away from normality. With a swimming pool, gym, and spa, you can enjoy the perfect mix of comfort and luxury with the fascinating culture, history, and sights of the Irish capital right on your doorstep. What better way to experience a weekend in Dublin?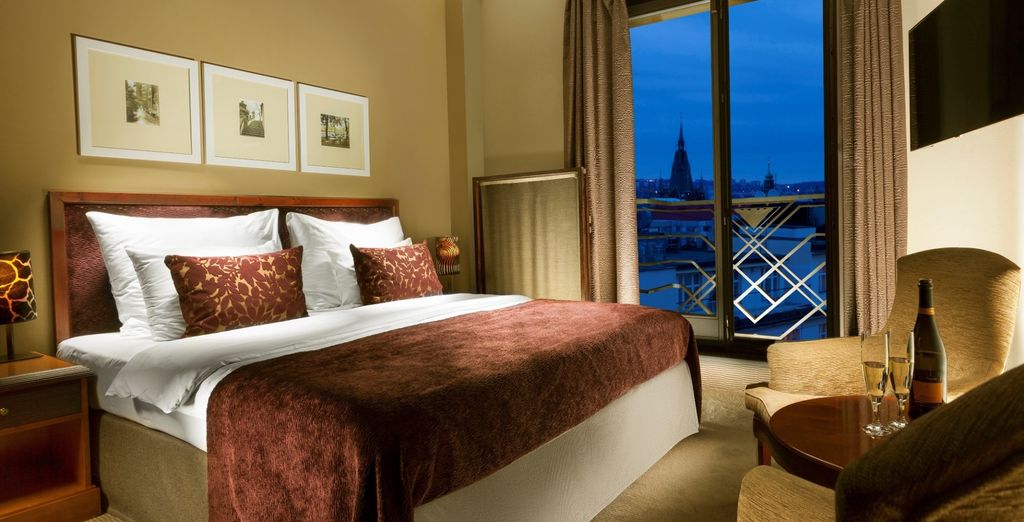 Is there anywhere more synonymous with a European city break than Prague? From this beautiful boutique hotel in the heart of Wenceslas Square, you'll be perfectly positioned to take in all the sights and sounds of this fantastic city in the heart of Eastern Europe. The National Museum and State Opera are right next door, and when you're done seeing and doing all there is to see and do, there'll be nowhere better to relax and unwind than your Superior or Superior City View Room. Make sure you fill yourself up on plenty of Czech beer and goulash because there's none like it anywhere else in the world!
The Voyage Privé travel expert's opinion on Europe
Where to begin? Europe is a spectacular and diverse continent, with many amazing sights and sounds to see and fascinating history and culture to discover. Just looking at landmarks alone, we have the Eifel Tower, Buckingham Palace, the Brandenburg Gate, almost the entirety of Rome, and so on. You can't go wrong. Each one of the cities on this list is an absolute dream for a weekend away in Europe, and wherever you choose for your next weekend away with Voyage Privé, you'll know you're in the best hands possible.
Weekend breaks in Europe are a perfect excuse to blow off some steam, without having to spend hours on the plane or take too much time off work. With cities of unique beauty just on our doorstep, we in the UK are in a unique position to explore some of the treasures of the Old World. With up to 70% off hotels in many prime locations, now is the perfect time to become a member and benefit from our unique offers.
London
The UK's capital wonderful mixture of different cultures and ethnicities, one which is more than just the classic sites of Buckingham Palace, the London Eye and the Houses of Parliament – though they are certainly worth a visit. Choose your hotel based on where you would like to be placed and explore your local area, is a good tip: there is merit to every locale within the city. Areas in the city's East End such as Shoreditch and Hoxton have undergone rapid transformation over the last decade, and are now a haven for artists and young creatives, whilst still retaining a gritty edge, whereas more upmarket restaurants, shops and attractions thrive in areas such as Kensington and Chelsea. For theatre, the West End remains dominant, and an evening in Soho is hard to beat.
Berlin
Largely destroyed and rebuilt in the 20th century, Berlin is a city that embodies the history of the Second World War and Cold War eras. This is a city which is testament to Germany's resilience as a country: one in which its inhabitants rebuilt it  into something completely unique. Visit the Berlin Wall, Reichstag and Jewish Museum for you culture, or take in the bars and nightclubs of Kreuzberg and Friedrichshain, all with the knowledge that you are able to stay in style, luxury and affordability. These two locales are host to some of the leading lights of modern art, though pop-up and temporary art exhibitions are all over the city: a testament to the fertile artistic culture that the city has fostered for decades.
Amsterdam
There is far more to Amsterdam than stag and hen parties. With charming canals and alleyways, bridges and cycle paths, as well as unique architecture, great food and an all-round friendly atmosphere, the so-called "Venice of The North" is a far more relaxed destination than most people give it credit for. The Anne Frank House and Van Gogh Museum offer wonderful cultural opportunities, and the Vondelpark is a wonderful place for a stroll on a summer's day. We have hotels in locations to suit any preference, all of which will provide the luxury and style that you need to get relaxed on your trip.
With all these exciting opportunities available just an hour or two's flight away, now is an absolutely perfect time to sign up. Discover more information about destinations here. Receive our fantastic offers of up to 70% off on weekend breaks in Europe!
You can also discover our Boxing Day Deals !
Check our deals for New Year Breaks in the UK or in Europe !