The top 5 Hotels in Cancun 2021/2022



Table of contents
The top 5 hotels in Cancun
Seeking out the perfect Cancun hotel? We've got memory-making resorts and impeccable sea-view hotels here at Voyage Privé!
Our best hotels in Cancun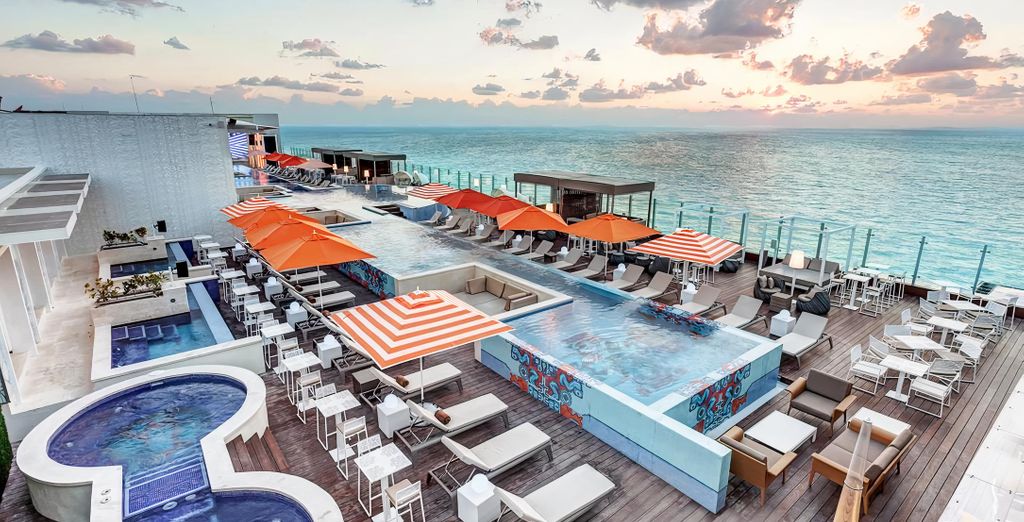 Swaying palm trees, infinity pools and panoramic seaside views are all matched by impeccable service. This premium resort is bursting with first-rate facilities, from its prized dining and drinking options to its sumptuous spa. The interiors are also spectacular, with cool blue and elegant gilded furnishings throughout.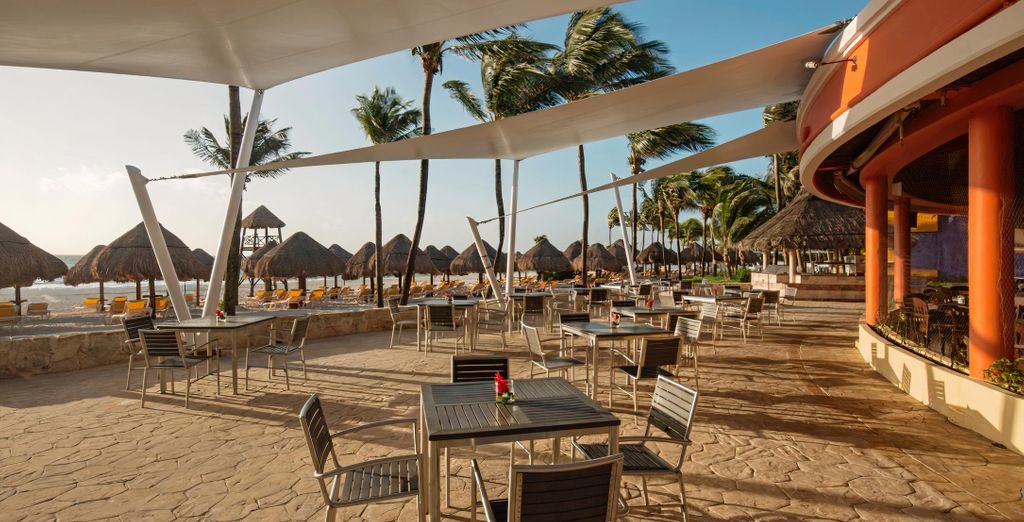 Experience a tropical paradise with this captivating seafront resort. The grounds offer a captivating blend of traditional thatched roofs and leafy, palm tree trails. Guests have access to a wealth of fine facilities and services, from prized Japanese eateries to relaxing spa treatments.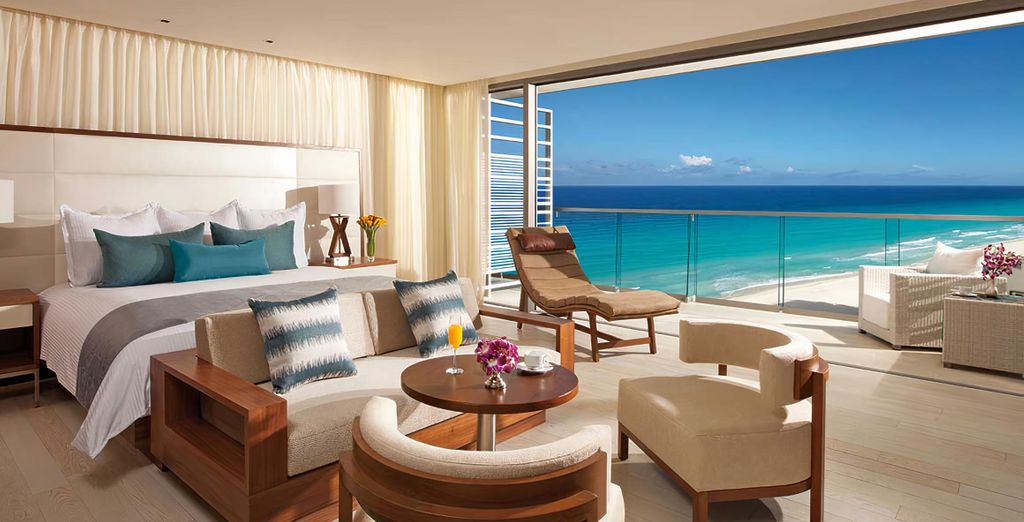 This exceptionally modern oasis by the sea is noted for its open room balconies offering unparalleled ocean views. The resort boasts delightful restaurants and terraced bars for dining beneath the stars. What's more, the on-site spa and swimming complexes offer rejuvenating cave-like interiors and prized infinity pools.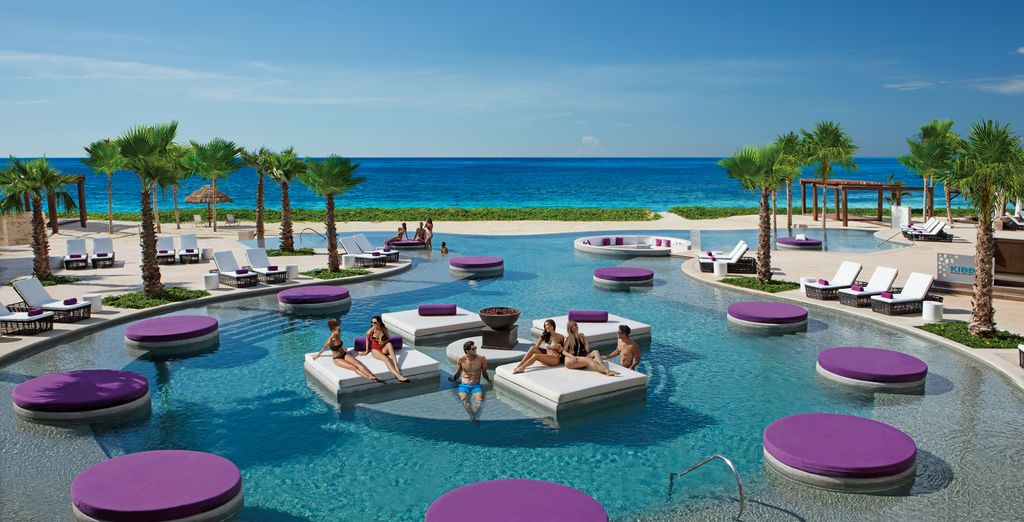 Enjoy some much-needed fun in the sun with this chic and trendy resort. Pristine private beaches and bookable water sports ensure you're never short of seaside activities. The grounds themselves are impeccably designed with elegant interiors and captivating outdoor pool complexes.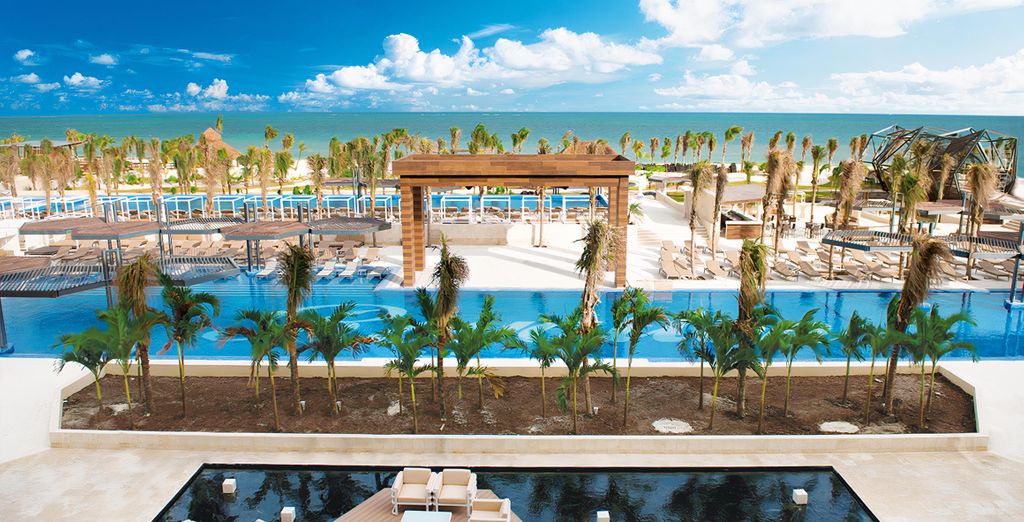 This idyllic seaside resort boasts charming private beaches lined with cosy hammocks. Indulge in some of the finest food in Mexico in one of the resort's delectable restaurants. The rooms themselves are a cosy treat, with plush and luxury interiors offering private butlers tending to your needs.
Services will you find in our hotels in Cancun
Free Wi-Fi
Hot drink making facilities
Flatscreen TVs
Luxury bathroom amenities
Sea-view swimming pools
Private beaches
Award-winning spas
Wide selection of restaurants
Terraced bars
Sports facilities
Games rooms
Going on holiday in Cancun
Cancun's high season is from November until April, particularly around winter and spring breaks. These are generally among the best times to visit as the weather is perfect and resorts thriving. To avoid the crowds and higher prices, you can plan your trip just after spring break. Late April or early May, for instance, offer great deals and fine weather. Cancun's weather can be sweltering and humid over summer, with daily temperatures exceeding 32°C. Resorts are less busy, so you're likely to find great reductions. From September through November, tropical storms are possible and rain is likely – so plan accordingly. Activities and events to look out for include Carnaval in February and Turtle Nesting Season in May. Independence Day in September can be a blast, as can the Day of the Dead (November).
Hotel offers at Cancun convenient for all kind of travel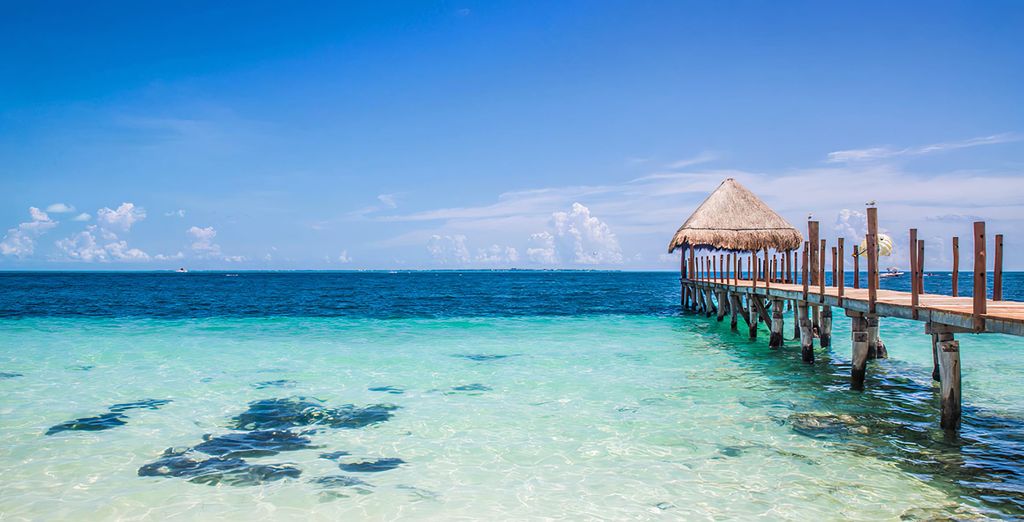 Cancun is among the top beach escapes in the world, with buzzing entertainment to suit all visitors. Families will find child-friendly resorts with games and pool-based fun. Just be sure not to pick an adults-only hotel. There are also plenty of kid-friendly excursions, from wildlife watching with glass-bottom boats to snorkelling adventures. As for groups, Cancun is a dream. You'll find a wealth of sea-based activities and water sports to enjoy. What's more, live music bars, DJ sets and beach-bound parties ensure you'll have a good time. Outdoorsy types, in particular, can explore uninhabited islands or hike Mayan ruins. There's no denying the romance of Cancun at sunset. Dine at premium restaurants with dazzling sea views or laze by the beach with your loved one in tow.
The range of hotels we offer at Cancun
Spa resorts
Sea-view hotels
Private-beach hotels
Cancun: what should we bring for a hotel stay?
Charging cables
Guide book with phrases
Comfortable shoes
Pack-away towel
Evening attire
Swimming costume
Sun cream
Cash and money belt
Your best hotel in Cancun: how to get there and make your booking
How to get to Cancun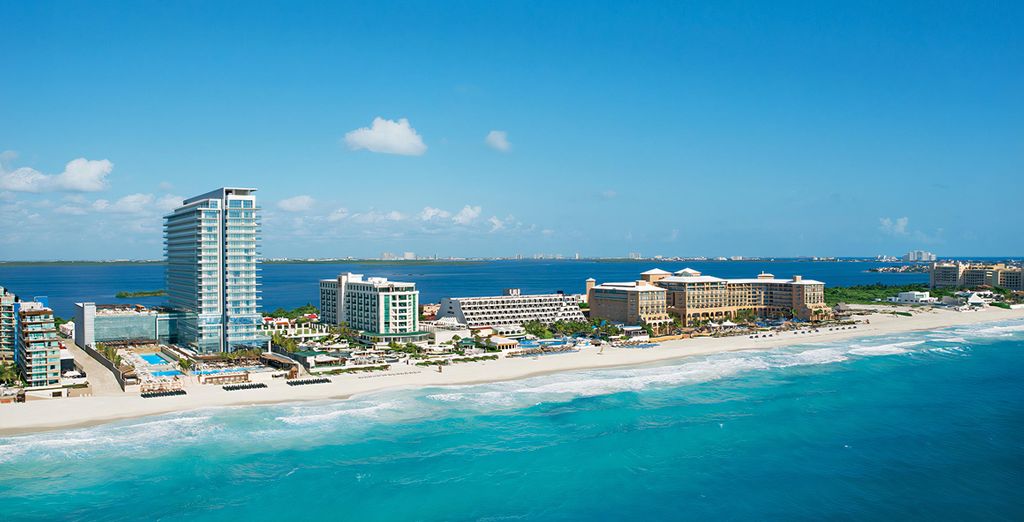 Most international visitors arrive in Cancun via its international airport. As most resorts are in the Zona Hotelera area, it's best to book an airport shuttle service. This will take you straight to your hotel and take care of your luggage. Buses do connect with Cancun Centro, the city's downtown area. The beachfront resort area is 15 minutes from downtown, and it's easy to travel either way by bus or taxi. Taxis don't have metres, so agree on your price before setting off.
How to book your hotel in Cancun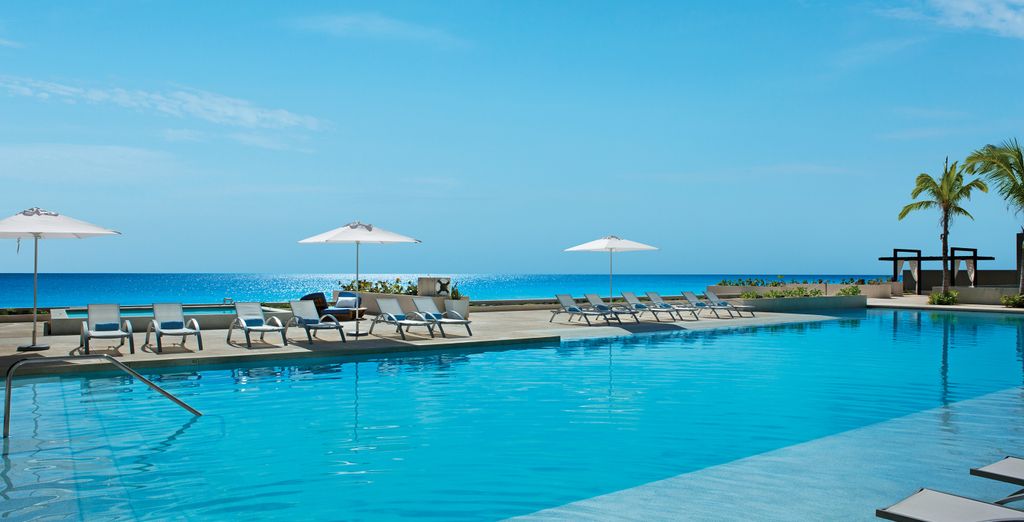 Discover unmissable hotels and resorts at exceptional prices with Voyage Privé. Registering is free and easy, after which you'll gain access to members-only discounts and other fantastic perks. Once you're registered, simply type in your travel dates for a roundup of the latest must-book deals. Opt for package stays and country tours, or just pick an overnight option and make your own plans. Whether you're exploring Mexico or anywhere else in the world, unlock exclusive offers through Voyage Privé.
The opinion of the Voyage Privé travel expert on Cancun
With crystalline Caribbean waters and picture-postcard beaches, there's no wonder Cancun is this year's must-visit destination. Packed with active adventures and water-based fun, you can snorkel, surf or simply sit back and admire the shore. Head a little more along the coast, and you'll discover dusty Mayan ruins and enrapturing forest trails. Perfect for nature lovers, you can seek adventure on uninhabited islands like Isla Contoy, a wildlife hotspot.
Cancun - experience the local flavour of downtown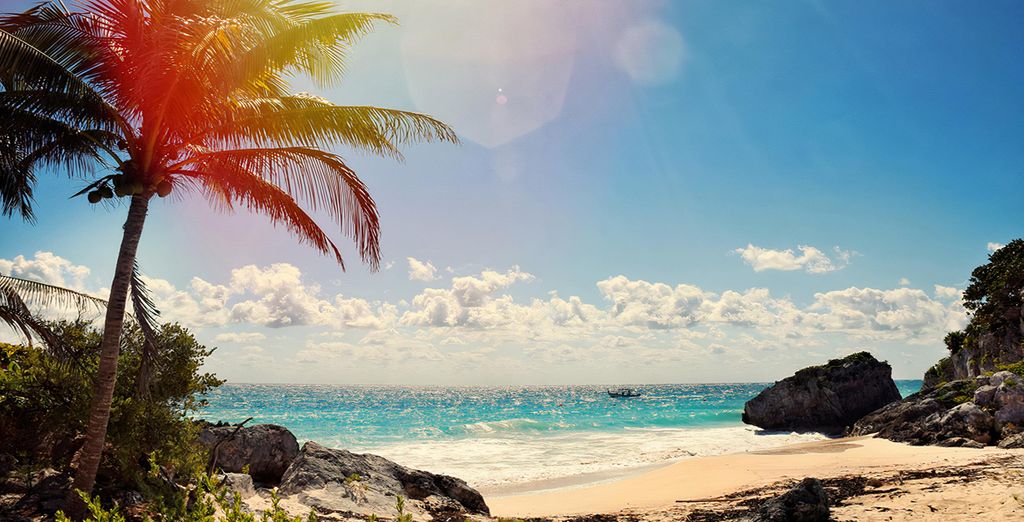 While many travellers stick to Cancun's breathtaking resorts, it's worth your time exploring downtown. Bustling and boasting exciting local flavours, enjoy fried panuchos when exploring the sun-kissed streets of Avenida Náder. At the centre is the tropical park of Parque Kabah, an exciting leafy getaway for lazy days in the city. Get a feel for the pace of life, grab a beer and watch the world go by.