All Inclusive Holidays to Lanzarote
Lanzarote, which is part of the Spanish Canaries, is a 326 square mile island located just off the West African coastline. More than three million tourists flock to the tiny island every year, drawn there by the temptation of year-round sunshine, beautiful beaches and the stunning volcanic landscape.
Whether you're in need of a relaxing break, or simply want the chance to explore the beautiful scenery, Lanzarote has plenty to offer.
What sort of all inclusive accommodation is available in Lanzarote?
As tourism is a major part of the island's economy, you can be sure to find plenty of accommodation options to suit your budget - from family-friendly resorts to luxury hotels.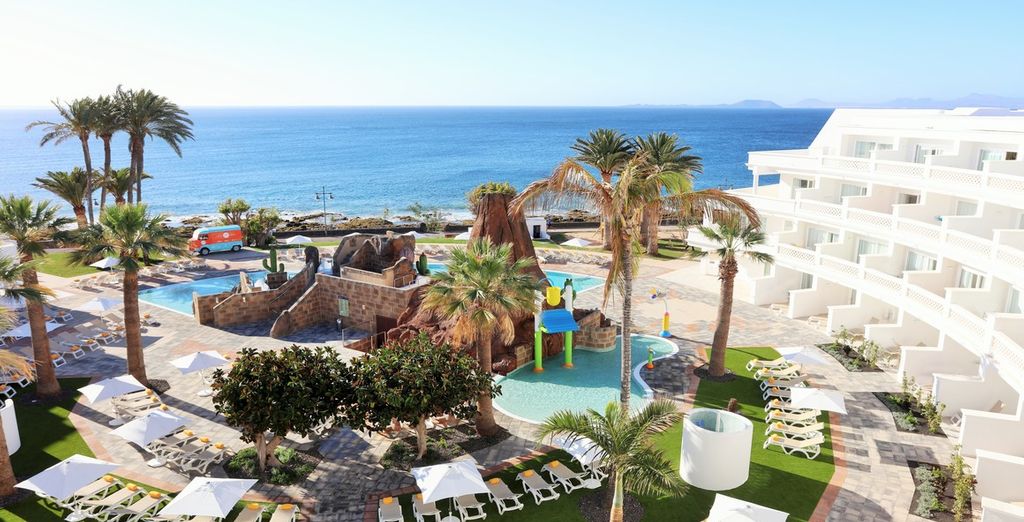 If you're in need of a hassle-free holiday, then the beachfront Iberostar Lanzarote Park is the ideal place to stay. The 5-star hotel, located in Yaiza in the south of the island, offers all-inclusive dining packages. There are also seven pools and a spa at the hotel, and the nearest beach is just three minutes away, so there are plenty of chances to relax and enjoy your holiday.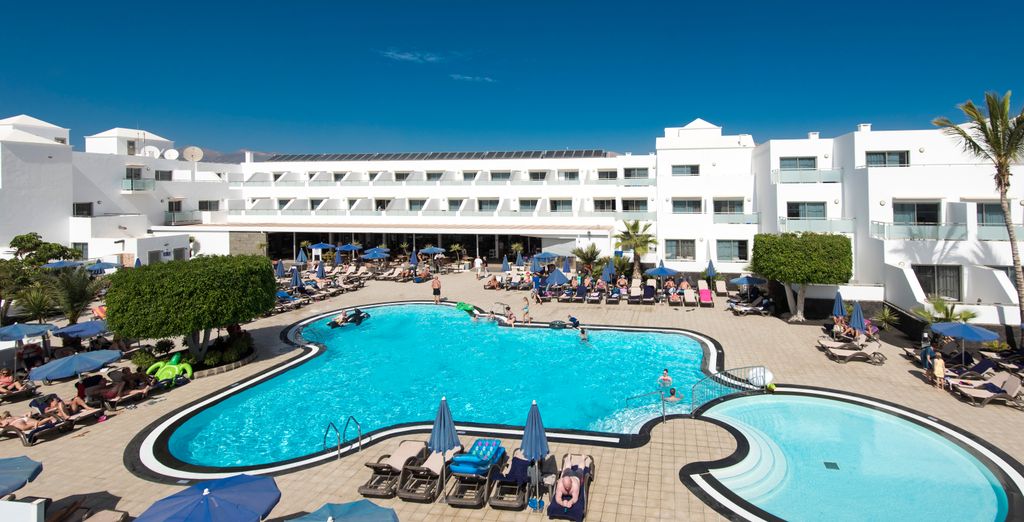 Or, if you want a fun-filled break that has something for the entire family, the 4-star Hotel Lanzarote Village is the perfect choice. There's a children's pool and playground to keep the little ones entertained, plus it offers activities like billiards, table tennis and darts for the grown-ups. Plus the hotel is right in the heart of the bustling resort of Puerto del Carmen, the island's most popular tourist spot.
How do I get to Lanzarote?
Many airlines offer daily flights to Lanzarote. The flight takes between four and five hours, depending on which part of the UK you are travelling from. Lanzarote Airport is located about 5km from the island's capital, Arrecife, and is within easy reach of all of the most popular tourist spots - Puerto del Carmen, the island's busiest resort, is just a 10-minute drive away.
Where should I go in Lanzarote for all inclusive holidays ?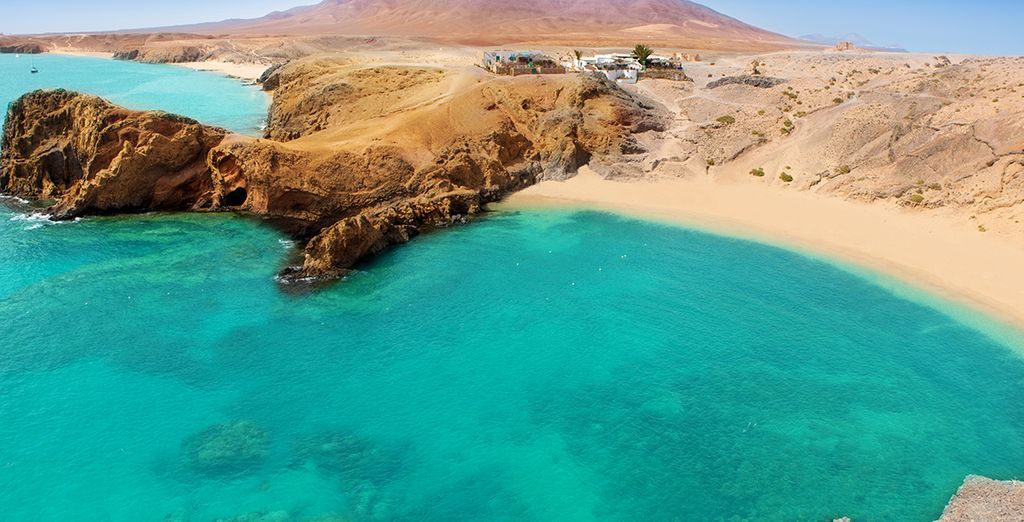 The most popular tourist spot on the island is Puerto del Carmen, which is famed for the beautiful beaches that run along its 7km stretch of coastline. Set back from the beaches is the Avenida de las Playas, which has plenty of shops, restaurants, bars and attractions for visitors to explore.
Costa Teguise is another major tourist hotspot, and it is particularly popular with families and water sports enthusiasts. One of its best beaches is Playa de Las Cucharas, which offers an array of activities including surfing, windsurfing and scuba diving. Costa Teguise is also home to the Lanzarote Aquarium and the family-friendly Aquapark.
If you're looking for a more tranquil spot, then you can head to Playa Blanca in the south. The small beach is much quieter than others on the island, but there is still plenty to see and do. Many tourists like to visit the market at the Marina Rubicon, which runs every Wednesday and Saturday.
Top five things to do in Lanzarote:
1. Visit Jameos del Agua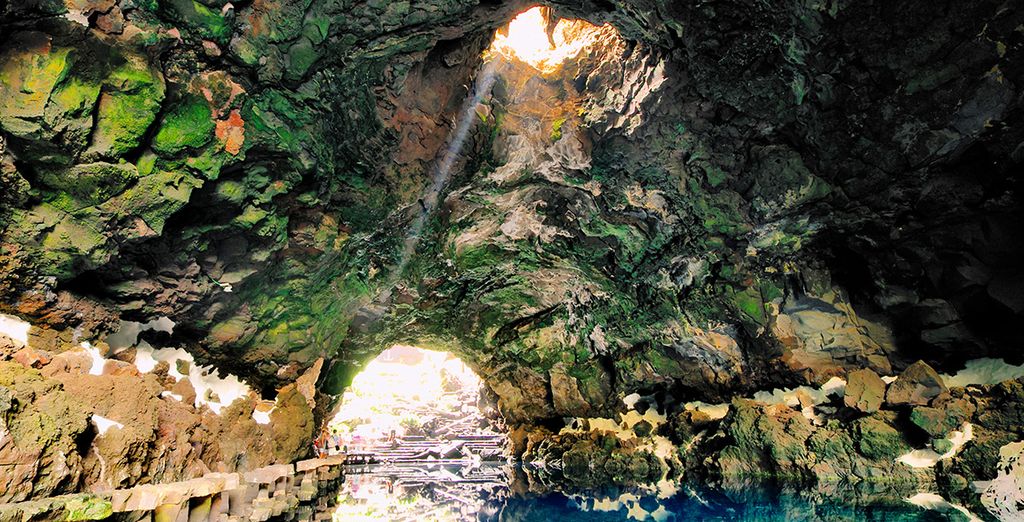 This network of volcanic caverns and tunnels has been transformed by artist César Manrique into a unique, must-see tourist spot. Among the breathtaking features is an underground concert hall.
2. Take a catamaran tour
A wonderful way to explore the beautiful waters surrounding the island. Most of the beaches offer catamaran trips, and there are lots of different packages available, from all-day tours to sunset dining trips.
3. Bus tour of Timanfaya National Park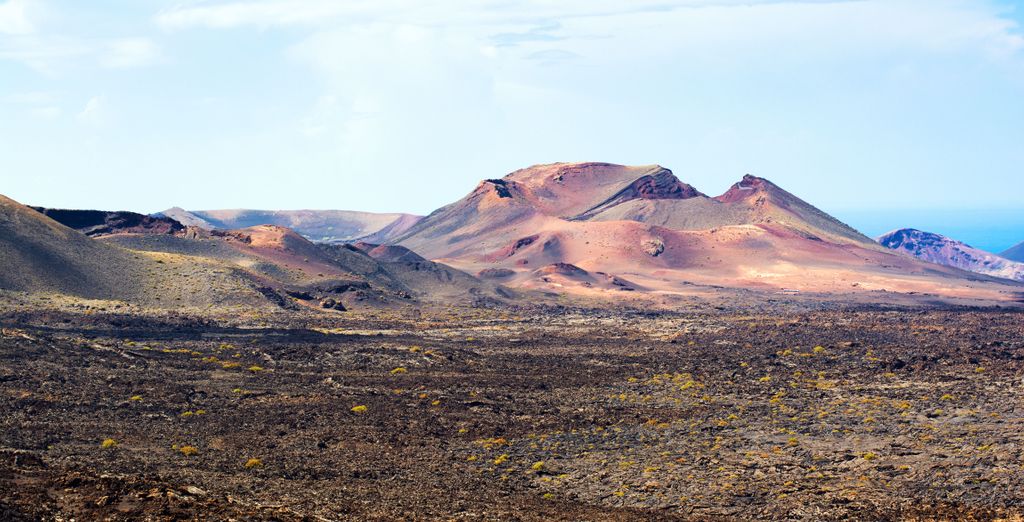 Travelling by bus is the best way for the whole family to appreciate the spectacular volcanic landscape of this 20 square mile national park.
4. Scuba dive at the Museo Atlantico
This amazing museum in Playa Blanca is located 12 meters underwater. Divers can explore a collection of fascinating sculptures and artificial reefs.
5. Take a stroll around Teguise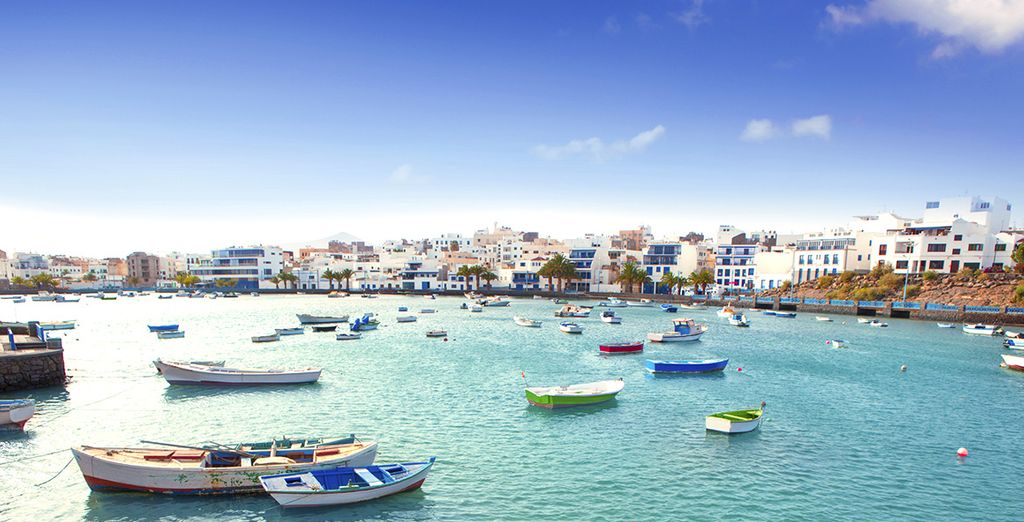 The picturesque 15th-century town used to be Lanzarote's capital. There is plenty of beautiful architecture to explore, such as Santa Barbara Castle and the bell tower at Teguise church.
Tips to enjoy your Lanzarote all inclusive holidays
Lanzarote is a family-friendly destination, so if you're travelling with young children you'll find that they should be able to take part in most activities. When booking excursions, remember to ask if they offer any special discounts or packages for family groups.
If you're travelling as a couple, or with a group of friends, the island does also have a few adult-only hotels if you prefer to avoid the commotion at the child-friendly resorts.
If you want to explore the island, it's pretty easy to get around by bus. Taxis are also usually readily available at all the major resorts.
How long should you stay?
Lanzarote may be small, but it has so much to offer tourists. To make the most of the island's beautiful beaches, and the activities and amenities at the many resort hotels, you need to stay for at least seven nights. If you're planning a relaxing break but are also interested in touring the island's many interesting sites and landmarks, then you probably need to stay for ten days to two weeks to make sure you have time to fit everything in.
What kind of all inclusive packages are available for Lanzarote holidays?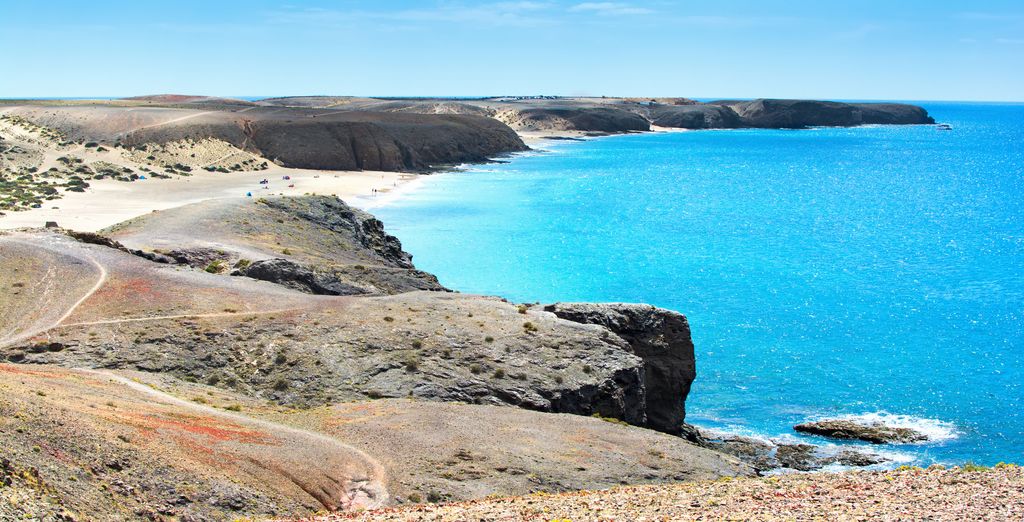 Although it is possible to book flights and hotels separately, around two-thirds of people who visit Lanzarote prefer to opt for a package deal, and there are lots of hotels and resorts that offer some amazing deals.
All-inclusive resorts are the perfect choice when visiting small islands like Lanzarote. Because the package price includes all your food, drink and most of the activities, you don't need to worry about venturing outside the resort during your stay.
Our opinion on Lanzarote:
With such a variety of tourist attractions and so much stunning scenery, this small island really does have something for everyone. Whether you're a couple looking for a luxurious honeymoon destination, a group of travellers in search of stunning scenery, or a family wanting a fun-packed break, you're sure to find your dream holiday destination somewhere in beautiful Lanzarote.
You can also check our All Inclusive Resorts offers!