The Best Time to Visit Scotland



Table of contents
When is the best time to visit Scotland?
Bold, beautiful and dramatic, Scotland is a fantastic destination boasting stunning landscapes. It also has a wealth of cultural sites and a fierce, turbulent history that it wears proudly on its sleeve. The best time to visit Scotland depends on whether you are keen on a cultural city break or a rural Highland getaway. In general, the best time to visit is the high season, from late April to mid-October. Because of school holidays, July and August are the most popular months, so consider travelling in May or September for comfortable temperatures and smaller crowds.
The Scottish Climate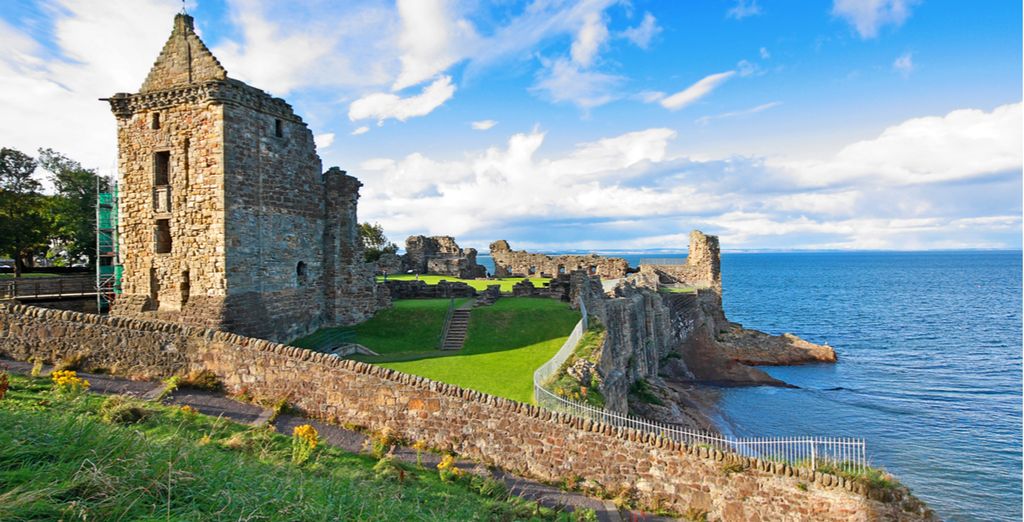 Scotland is a relatively small country with a four-season climate, but its diverse geography and double coastline mean there is some variation in regional weather patterns. Thanks to the prevailing Atlantic winds, the Hebrides and mountainous western coast tend to be wetter than the east in summer. On the other hand, the west is much milder than the east in winter.
Scottish summers can include warm and beautiful days, but on average, the daily temperature rarely climbs above 18°C. However, the winter is milder than other destinations on the same latitude, with average winter temperatures of 6°C in the south. The mountainous Highland areas are much colder at this time, with snow blanketing the Cairngorms.
Best time to visit Edinburgh and Glasgow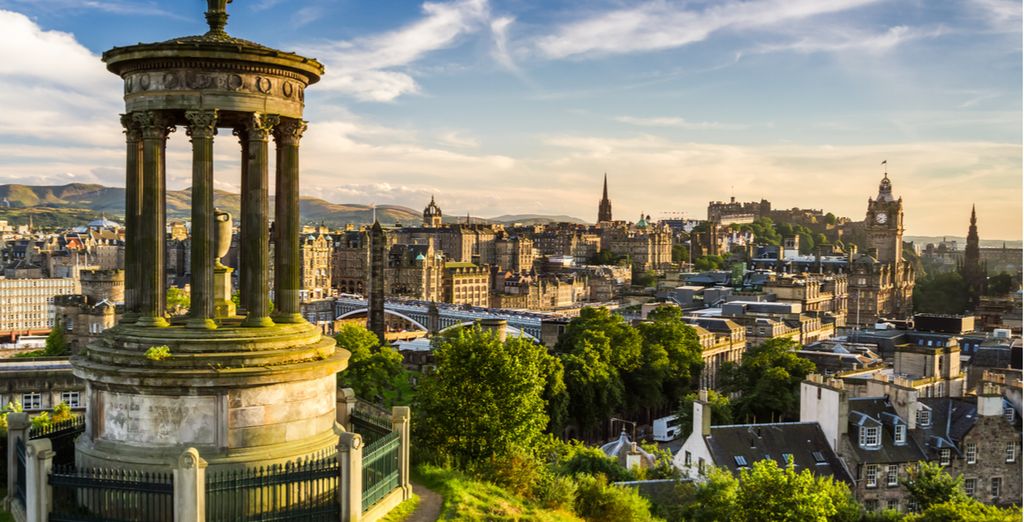 As two of Scotland's foremost cities, both Edinburgh and Glasgow have something to offer visitors all year round. Located less than an hour apart and climatically very similar, these cities make a great combination for a Scottish twin-centre break. Given its position on the Atlantic coast, Glasgow is slightly wetter than Edinburgh during the year. However, the cities are so close together that the temperature difference is negligible – Edinburgh being just one degree cooler on average.
Edinburgh and Glasgow are at their busiest in July and August, especially during the Edinburgh Fringe Festival. This month-long annual festival is one of the biggest arts festivals in the world, incorporating theatre, music and dance performances alongside an enormous comedy programme.
These cities are always lively, but you can still enjoy better deals and avoid the biggest crowds by travelling outside the peak summer season. Unlike more rural tourist sites in Scotland, the castles, galleries and museums here continue to open almost daily, even in winter. These are also great places to be in December and January. Thanks to their relatively southern position in Scotland, winter temperatures are usually warmer here than in the mountains or northern cities like Inverness.
Best time to visit the Highlands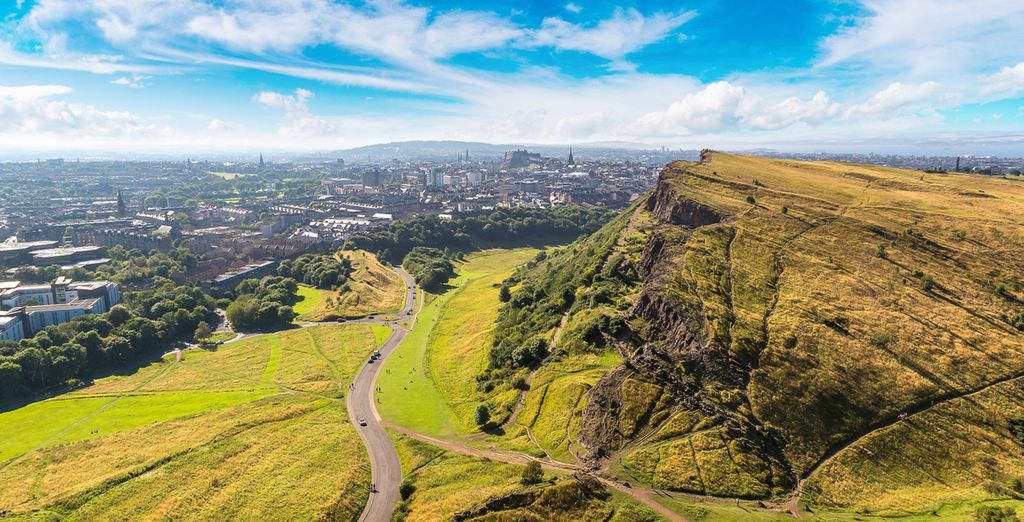 The Highlands are at their most accessible in the summer months from June to August, when the snow melts on all but the highest peaks. The summer weather is best for hiking and you can enjoy kayaking or canoeing the glorious waters of Loch Ness or Loch Tay. This is also peak holiday season, so try to book in advance for the best choice of accommodation, especially if you want to watch any of the Highland Games. These traditional Scottish competitions pop up all over the region and include everything from Highland dancing to caber tossing.
If the idea of quiet hiking trails and crisp weather appeals to you, late spring and early autumn can be rewarding times to visit the Highlands. You will run into fewer holidaymakers, but tourist facilities like watersports centres will still be open. Consider May for active birdlife, mild weather and blossoming wildflowers. Alternatively, late September to early October is a picture-perfect time to be in the Highlands, when a red-gold blaze of autumn colour streaks across the mountains. You may also have better opportunities to spot wildlife, such as eagles and red deer, at this time.
However, the Highlands still have plenty to offer in the winter months. This is ski season, attracting snowsport lovers to ski towns like Aviemore on the northern edge of the Cairngorms. The world's most northerly Dark Sky Park is located near here and offers incredible stargazing opportunities. On clear winter nights, you have a good chance of spotting the ethereal Northern Lights, which are occasionally visible in Scotland.
Best time to visit Scotland's islands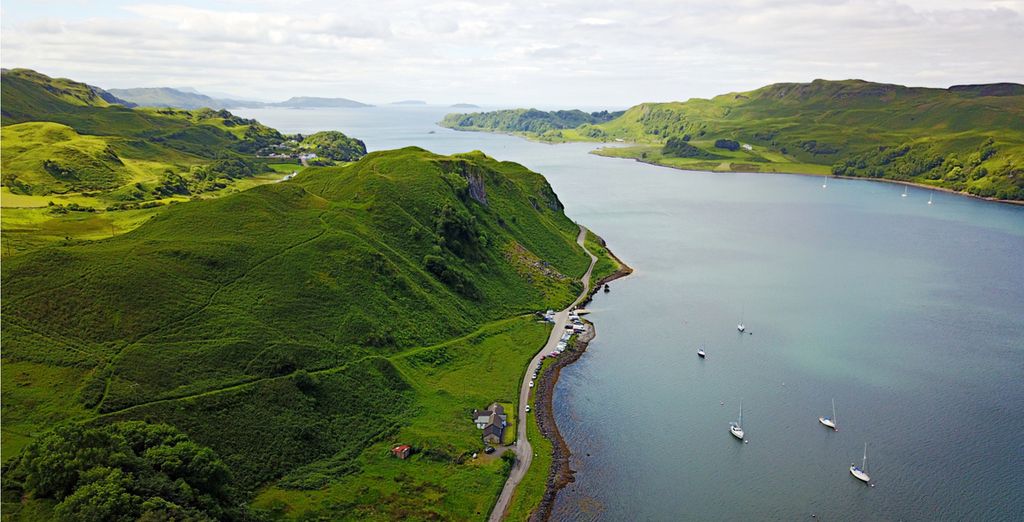 Scotland has a few major island groups, each with its own distinct character. On the west coast, you'll find the Inner Hebrides archipelago, which includes Mull and Skye, among others. A little further north are the Outer Hebrides islands such as North and South Uist, Lewis and Harris. The Orkneys lie just off the northeastern coast, with the Shetlands several miles further on.
Summer is the best time to visit any of Scotland's islands, although you should book ferries or flights in advance. There are many hidden gems on these remote isles. Consider Harris for the secluded, world-class Luskentyre Beach, or head to Mull for unparalleled eagle-spotting opportunities.
Ferry timetables are considerably reduced from late October to mid-April. However, if your plans are flexible and you can work around the winter storms, December and January can still be rewarding months to visit the islands. Head to Lerwick, Shetland's tiny capital, for the unique Up Helly Aa fire festival on the last Tuesday in January. This Viking-inspired festival marks the end of the Yule season with a thousand-man procession in full costume, followed by the burning of a replica Viking longship.
Planning a trip to Scotland
With good planning, Scotland can be a wonderful destination at any time of year. April to mid-October is the 'high season'. And during this period, most sites are open daily, ferries and other services run more regularly, and the weather is at its most comfortable.
Packing for Scotland:
Lightweight, breathable layers
A raincoat and umbrella, in any season
Comfortable, waterproof hiking boots
Thick, warm clothing (if travelling in winter)
Binoculars, especially if you love wildlife