City Break Oslo
Oslo has been a city and a powerhouse of Norway since its inception in 1040AD. It is a port city and maritime traffic flows through the city bringing new goods and trends and information from all over the world. This has made Oslo a vibrant and thriving multicultural and welcoming city – welcoming of both international trade and tourists!
Top 5 Things to Do and See in Oslo
1. Vigeland Sculpture Park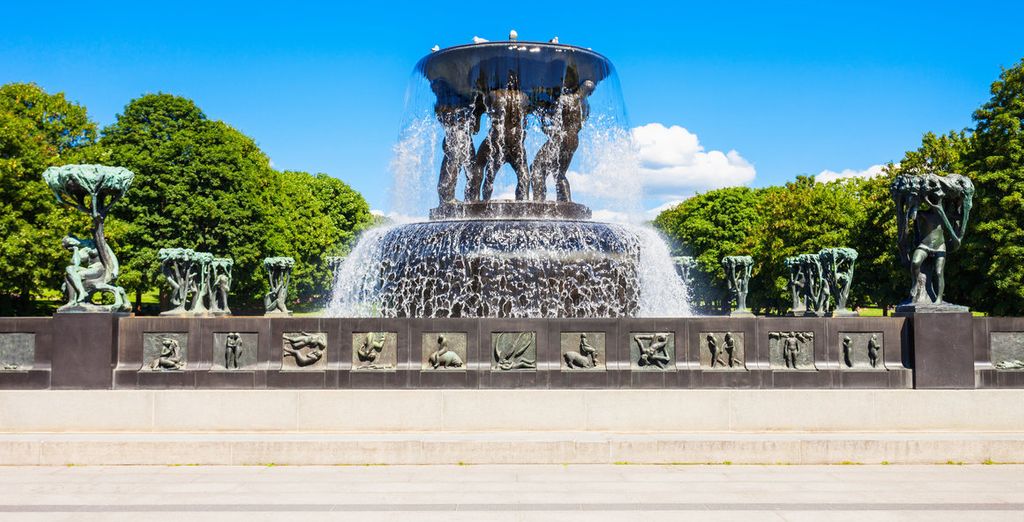 Gustav Vigeland was a hugely prolific artist, sculpting and casting many hundreds of pieces in stone (granite), bronze and even cast iron. Two hundred and more of his pieces are dotted throughout this wonderful park, which the artist had a hand in designing. Manicured lawns, wide and well-maintained walkways and a playground for the children mean that you can enjoy a leisurely stroll in the fresh air, admiring world-famous works of art, while the children play and tire themselves out!
2. The Norwegian National Opera and Ballet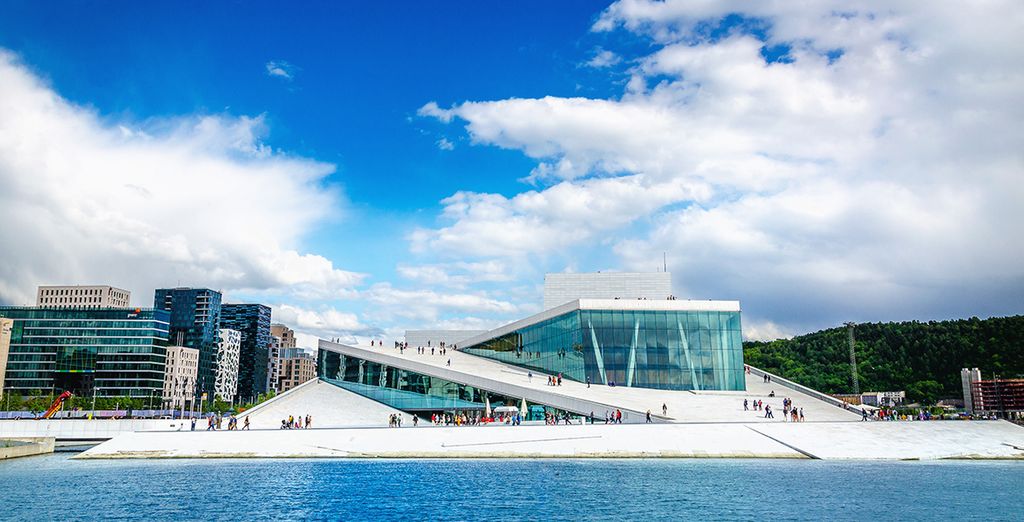 Housed in the Oslo Opera House, this company is the first fully professional company for either discipline in Norway. The Opera House is a relatively new build, and its design is geometric, and full of interest and complexity: much like the ballets and operas performed within its walls. There are three stages so you will almost always find something to suit, and if tickets seem to be sold out, you can always ask the concierge at the hotel: they often have connections who may be able to save the day.
3. The Royal Palace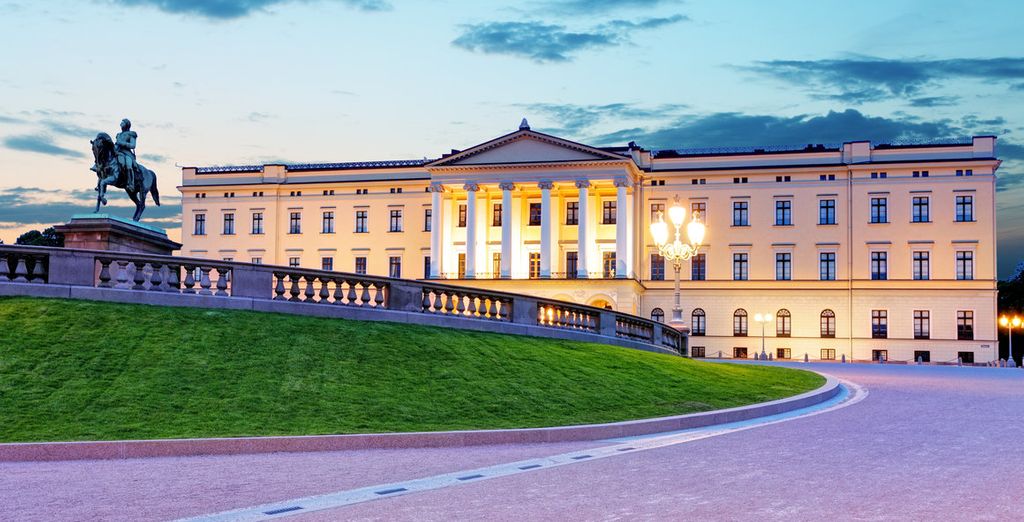 Built in the early 1800s for the French-born king of Norway and Sweden, the palace is the still one of the royal residence's of Norway's royal family. However, the building is often open to the public, so that Norwegians can admire the fairly recent renovations of the building, and take a proprietorial pride in their monarchy and its doings. As with Buckingham Palace, the changing of the guard is a popular draw with tourists from all over the world.
4. Sorenga Seawater Pool
A large and welcoming swimming spot, fed by seawater from the nearby fjord, this pool is open year round, although you can be sure there are not quite so many enthusiastic crowds in icy winter as there are in balmy summer! There is a dedicated children's pool, a beach and a large recreational space, so you can spend the entire day here, enjoying the best of Oslo's warm summer days.
5. Viking Ship Museum
It would not be appropriate to talk about Scandi-nations without mentioning the Vikings! This small but comprehensive museum is dedicated to all things Viking, and it houses a slightly eccentric but completely fascinating collection of anything and everything that can be attributed to the Vikings, from entire boats (magnificent specimens in remarkable condition) to buckets and textile-making tools. Enjoy an absorbing few hours exploring this compact museum, and learn more about Vikings than you ever knew before.
Our Best Hotels in Oslo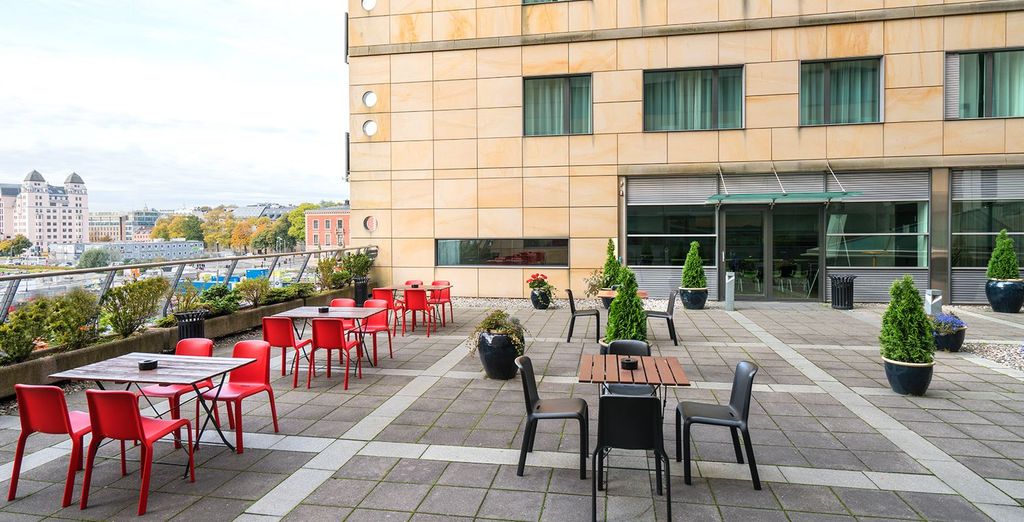 Right next to the central train station and therefore handy for the airport train shuttle, this hotel is simple, but welcoming and elegant. Wooden floors with heating underfoot make early mornings a sheer pleasure, while the super-soft and comfortable bed will tempt you to lie in! The Opera House and high street are just a step away, so you can explore the centre of Oslo within mere minutes of leaving the hotel.
This hotel's 37 stories soar high over Oslo, offering stupendous views from the upper floors especially from the Restaurant 34 SkyBar right at the very top. Workout in the gym, enjoy a leisurely swim in the pool, or simply chill in your bedroom watching television or chatting as you unwind for the evening, ahead of going out for some of the cosmopolitan entertainment on offer in the city, or getting a good night's sleep to set you up for exploring the city the next day.
Plan Your City Break in Oslo
The Best Time to Go to Oslo
Between May and August, Oslo's climate is very pleasant and the days are very long, culminating in the famous 'midnight sun' which falls between the end weeks of June and the beginning weeks of July. It is possible to holiday in Oslo in winter, but it is very cold so plenty of warm clothes will be needed, and it will be quite dark for much of the day.
Getting To and Around Oslo
Oslo is readily accessible from almost anywhere in the world by plane. Visitors from the European continent can travel in by bus, train, car or even ferry, and – as mentioned above – Oslo is an exceedingly welcoming city to those wanting to do business or spend their money in the city!
Once in the city, use the wide network of very efficient trams and buses that all areas and operate almost around the clock, with some services slowing and other stopping between 1am and 5am.
Where to Eat? The Best Districts and Restaurants
With Oslo's multicultural population and growing tourist industry, almost every restaurant is a great place to eat in the city. You will find plenty of international restaurants where you can get familiar foods, if you have fussy eaters, but also plenty of traditional Norwegian dishes to try out too. Fish is a popular staple, given the proximity of the sea, and if you are a pescatarian fan, you should try as many regional specialities as you can.
Nightlife in Oslo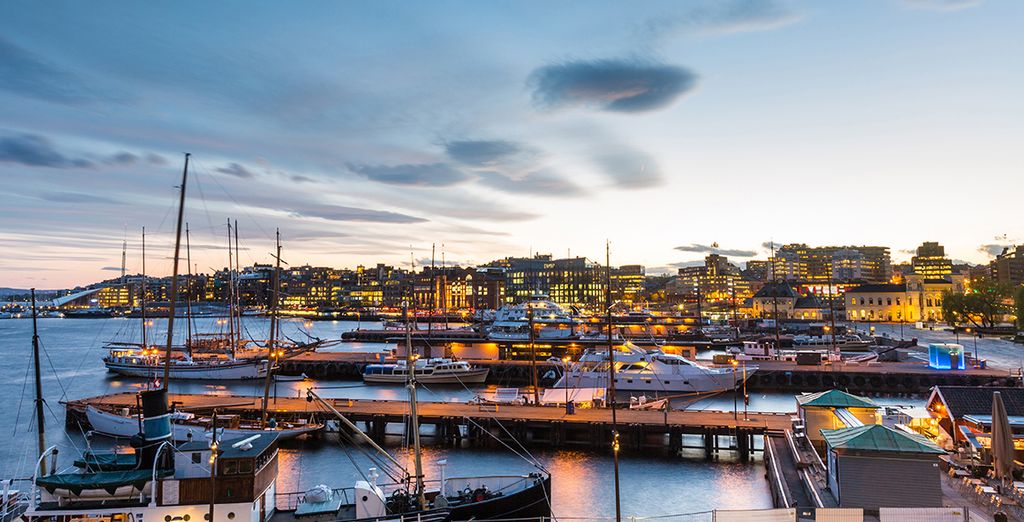 Oslo is home to a vibrant young population who love to let their hair down and dance the night away. There are techno, electro-funk clubs, jazz venues, and old-fashioned pop discos, so all you need to do is find your jam and boogie the night away! In general, the clubs to the west of Oslo tend to be frequented by wealthier visitors and residents, but a quick word with the hotel reception will point you into the right direction.
Our Practical Advice for an Oslo City Break
What to pack for a city break in Oslo?
Depending on what time of year you travel, you will need appropriate clothing: winter requires high-quality warm clothing, complete with gloves, scarfs and hats, while summer is best handled with layers so you can build up the right amount of coverage according to your activities and body-temperature. Rain can fall at any time, so keep an umbrella or rain jacket handy at all times.
What budget to plan?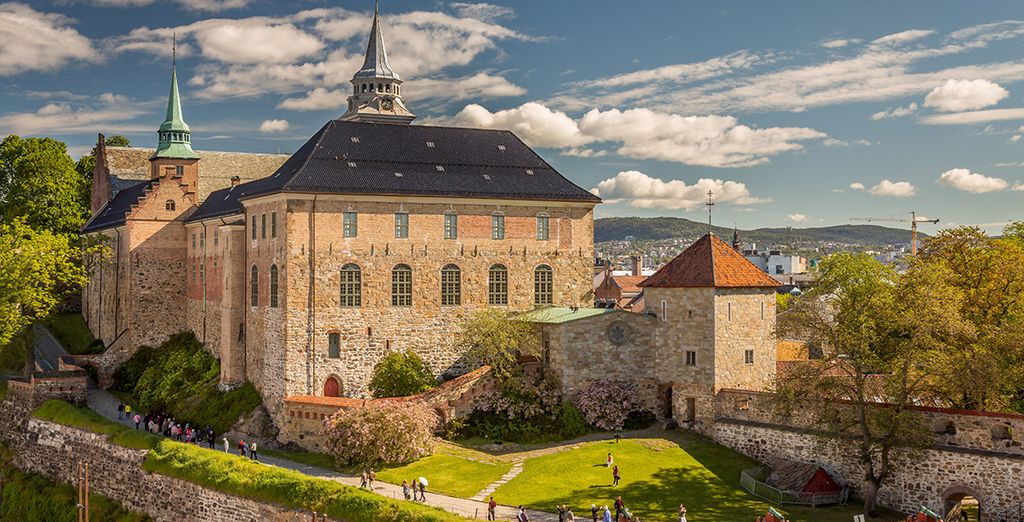 Oslo is not the cheapest city to visit, and you should plan on a budget of between €70 and €100 per person per day after accommodation has been paid for to be able to do everythingt hat you want to get done. Norway uses the Norwegian kroner, although many vendors in the city accept euros too – this is informal, however, and should not be counted upon.
Useful information before going on an Oslo city break
Norwegians are a warm and friendly people, but etiquette is a little different to the UK. Smiling at strangers is considered odd, as is thanking people for holding doors and other similar courtesies. Once you acclimatise to what may at first seem like uncaringness, you will be absolutely fine! However, do think ahead if you are planning on buying alcohol for the weekend: Norway has some rather idiosyncratic rules about the sale of alcohol, such as not selling after 8pm during the week or 6pm at the weekends!