The 10 best Hotels In Khao Lak



Table of contents
Discover Khao Lak while staying in some of the most luxurious hotels it has to offer. Take a look through our recommendations to be sure you find the place that's best for you.
Our best hotels in Khao Lak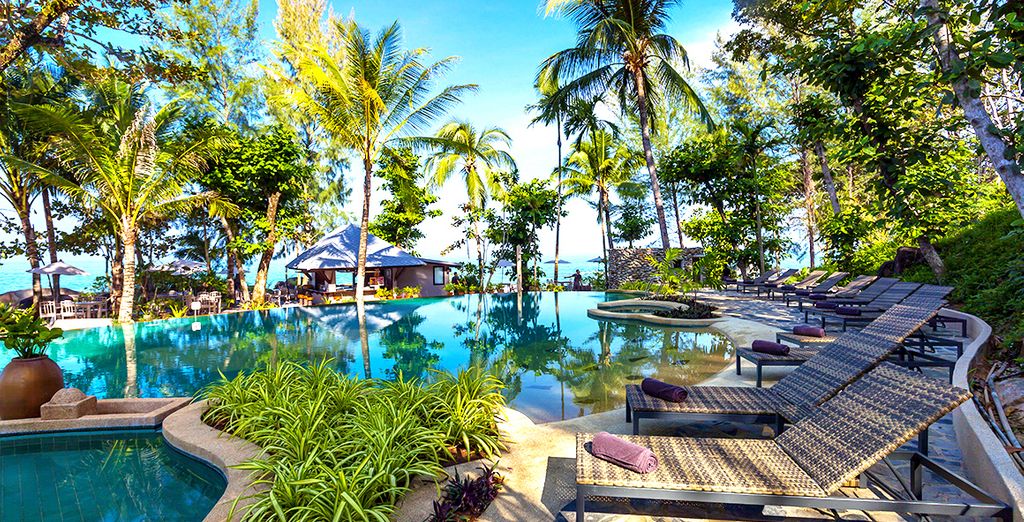 Kick back and relax amidst the natural beauty of this resort. Quiet, relaxing, and luxurious, you'll be able to sunbathe and visit waterfalls to your heart's content. Not too far from the restaurants, you'll have easy access to eateries and entertainment. Being so close to the Thap Lamu Port means you'll be able to jump on a boat to the Similan Islands too. Here you can spend the day diving or taking in the scenery.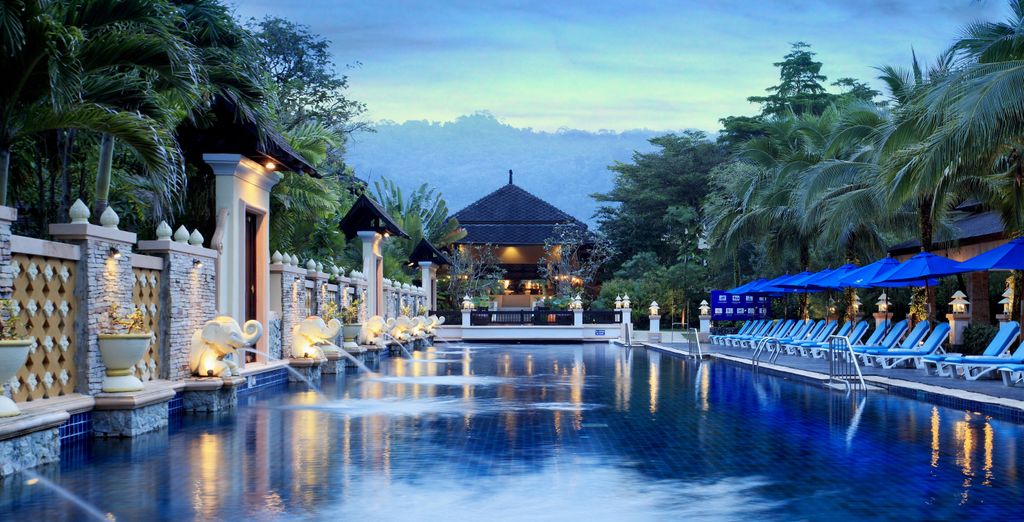 Boasting 4 stars and a beautiful stretch of beach, this resort gives you the best sea views. Choose to swim in the hotel's pools or dip your feet into the sea. There's even an internal lagoon for the ultimate private swimming experience. When you're ready to return to your room, you can stop by the spa for a truly relaxing end to the day.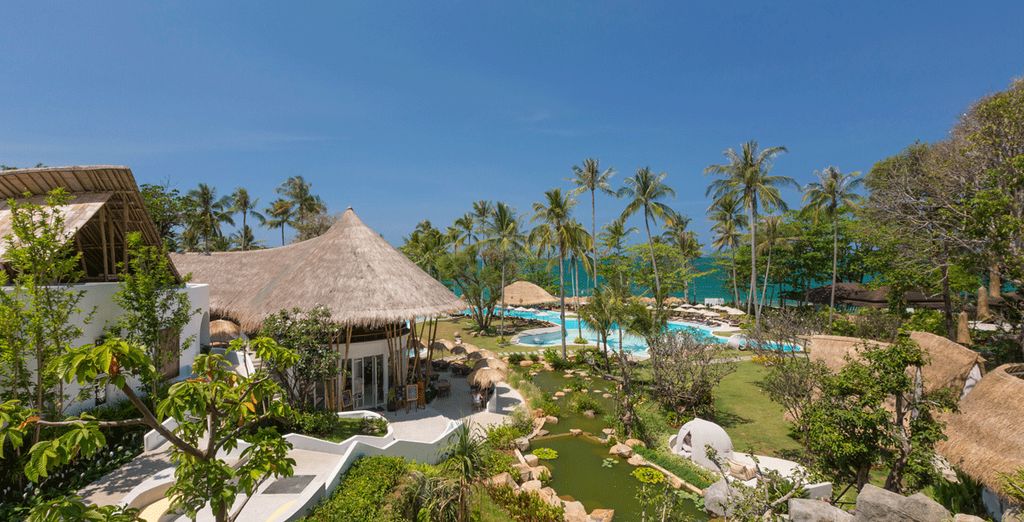 Truly paradisiacal, this resort offers guests 5-star accommodation and comfort. Visit the sea as well as incredible waterfalls while feeling the sun on your skin. Sporting a rustic style set amidst beautiful grounds, you'll be able to feel all your stresses melt away.
What services will you find in our hotels in Khao Lak?
Khao Lak hotels offer their guests the epitome of relaxation. As well as this, you'll be sure to find:
Rooms that are fully air-conditioned
Options to eat within the resort
Hotel rental offers in Khao Lak convenient for all kinds of travel
Khao Lak's charm lies in its serenity. It's not a destination for party people (although it's an easy day trip away from Phuket's lively nightlife), which makes it the perfect getaway for couples, honeymooners, families, and anyone looking to relax and unwind.
Khao Lak lends itself best to stays of at least 3-4 days, in order to enjoy its nature, beaches, and activities. It's also a great base for longer holidays, with lots of day trip options. These include Phuket and Krabi islands, Khao Phing Kan Island (known as "James Bond Island" thanks to an appearance in The Man With The Golden Gun), and diving trips to the Similan and Surin islands.
Khao Lak has two main seasons; a wet, southwest monsoon season lasting from April to October, and a drier, northeast monsoon season lasting from November to March. December and January are peak season, so outside of this time you can often get better deals. The warmest months of the year are April and May, when temperatures usually reach 30–36 degrees Celsius, but tropical thunderstorms and evening rain often provide welcome cool. The wettest month of the year is October, which can have up to 22 days in which rain occurs, but this may well simply be brief showers towards the end of the day.
The range of hotels we offer in Khao Lak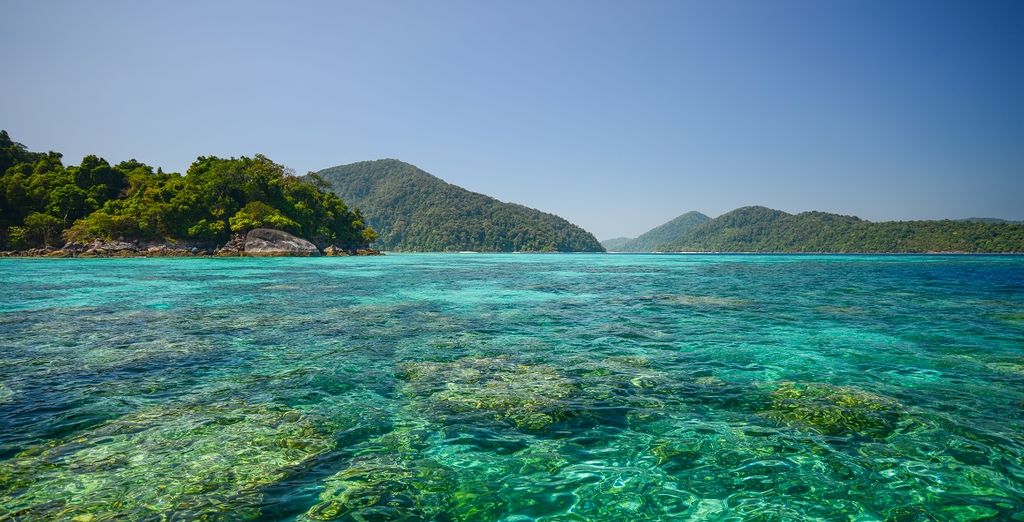 Khao Lak is great for upscale resort and hotel holidays, and is very family-friendly. Hotels and resorts offer various types of board, and there's a wealth of great restaurants around the area. Khao Lak also makes a wonderful weekend break from Bangkok, or other cities in Asia.
Khao Lak: What should we bring for a hotel stay?
Maybe you're thinking about travelling light or packing your suitcase to the brim. Either way, here are some things you need to make sure you have:
Lots of sun cream with high SPF protection
Flip flops or sandals as well as swimming gear and goggles
Lightweight outfits that are breathable
Adaptors for electrical items
Your hotel in Khao Lak: how to get there and make your booking?
The easiest way to get to Khao Lak is to fly into Phuket or Krabi, Phuket being the closest. Khao Lak is approximately one and a half hour's taxi ride from Phuket Airport, and it's also possible to take a bus, which takes two and a half hours. Phuket is well-served internationally. Although it's a 14-hour flight from London, there are very few direct flights, so the journey time is likely to be closer to 20 hours with a connection en route.
It's also possible to get to Khao Lak by taking a bus (11-12 hours' journey) or train (12 hours plus a 4-hour bus ride) from Bangkok.
When you're making travel arrangements, access amazing offers online by registering with us.
The opinion of the Voyage Prive travel expert on hotels in Khao Lak
Khao Lak is an unspoilt stretch of spectacular beaches and beautiful nature, making for a perfect setting to relax and unwind. It makes a great central base for exploring around the region, and it's full of exquisite accommodation options. Go now, before the crowds do.
Khao Lak, where serenity and relaxation rule supreme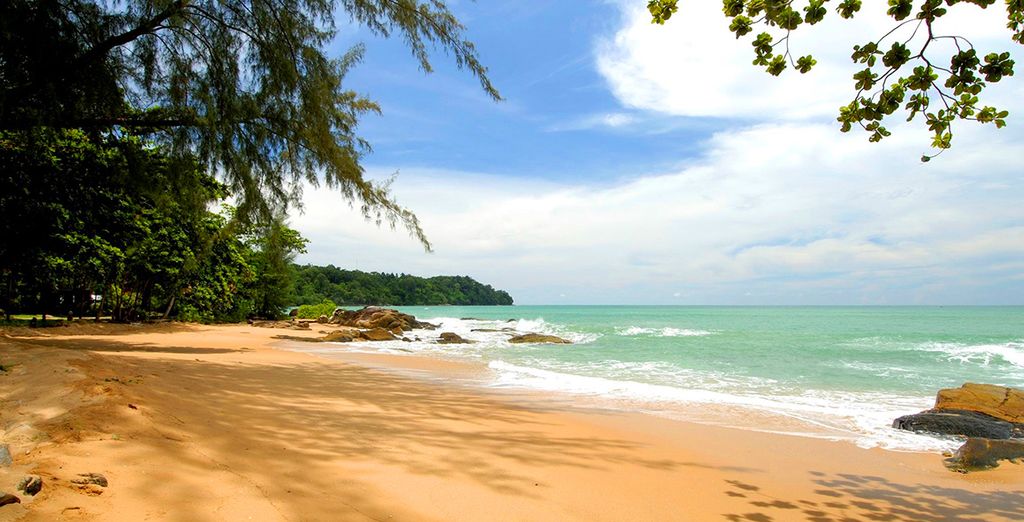 Translating as "Lake Mountain", Khao Lak is one of Thailand's most serene resort areas. A series of small villages stretching for 20 kilometres along the country's Andaman Sea coastline, with lush hills soaring behind and crystal-clear, blue water lapping endless, palm-fringed beaches, the area also encompasses scattered islands and no less than three national parks.
Just over an hour's drive from party hotspot Phuket, Khao Lak is a world away from the hustle and bustle of urban areas. It's famous for quiet, white-sand beaches, tropical forest, and an abundance of nature surrounding some excellent resorts. There are plenty of family-friendly activities and attractions around, and Khao Lak is also a departure point for Similan Islands and offshore scuba diving trips.