Last Minute Holiday and Hotel Deals
Why you should go on a last minute holiday ? Embrace your spontaneous side and embark on a last minute holiday this year. Free from the stress of planning and the painfully long wait between booking and the holiday, last minute holidays are often the best. Impulsive decisions are what life is all about, as they allow you to try things and explore destinations that you would normally avoid. Whether you're a family looking to have a holiday adventure that everyone will enjoy, or a couple wanting to take a romantic break, a last minute holiday could be perfect for you. Voyage Privé have some great last minute holiday package deals that will be remembered for a lifetime.
The Voyage Privé travel expert's opinion on last minute holidays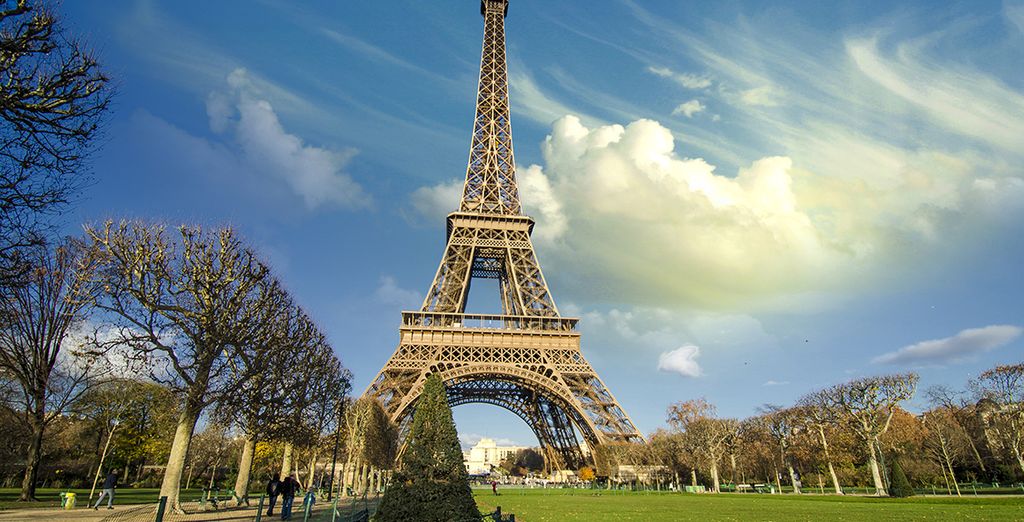 A last-minute holiday doesn't discriminate and can be enjoyed by everyone, no matter your preferences and budget. The world is your oyster and you can use this last minute holiday as a chance to escape from your comfort zone or tick off destinations on your travelling bucket list.
Enrich your life with global culture and learn more about the history and origins of your chosen locations. A weekend city break is the perfect opportunity to explore all the monuments and historical wonders that your chosen country has to offer.
Families can use the getaway as an essential bonding experience. A group trip to a natural park or a hike in the wilderness is an exciting way to destress and immerse yourself in nature.
Boost your serotonin levels by travelling to a hot country basking in the sunlight and topping up your tan. When the nights draw in, foodies and gastronomers can swap the sun for food, using the last minute getaway as a chance to taste gourmet delicacies across the globe.
Voyage Privé has the best last minute holiday package deals, which are tailored to your unique tastes and preferences. With deals this good, you'd be missing out if you looked elsewhere.
Top 5 things to see and do for last minute holidays
1. Unwind
The booking process was quick and easy, the holiday should be just as relaxing. Switch off your work phone and enjoy simply doing nothing, as you relax on a beach in Greece or walk along a placid lake in France. Take full advantage of your hotel facilities which are likely to offer a heated pool to swim in or a spa to melt your troubles away. Hire a boat and float lazily along a body of water, letting all of your troubles float away. Enjoy unwinding as a family and revel in the luxury of not having a strict schedule to stick to throughout your duration.
2. Have an adventure
If you prefer a more fast-paced holiday, then pack your days with activities and excursions. Families will enjoy a trip to a zoo or aquarium, which will be filled with animals native to the country that you will never see at home. Hit the waves and try your hand at surfing or kayaking; experienced or novice watersports enthusiasts are sure to enjoy the experience equally.
3. Immerse yourself in culture
Every country has an in-depth history to explore and discover, so make sure to take advantage of this on your last minute holiday. Excursions are often the most fulfilling days of the holiday as you go home feeling well travelled and cultured. Visit iconic buildings and landmarks and behold the beauty and magnificence of their creation. A trip to Italy is incomplete without visiting the Colosseum, once used for gladiatorial games and Roman entertainment. Loved up couples should take time out of their amorous interactions to explore France's art culture; admire the Arc de Triumph or go to see The Mona Lisa in the world famed Louvre.
4. Go hiking
A hiking holiday is perfect for active families who want to take a walk through trees and mountainous regions. Most countries are home to natural parks, which feature plants and wildlife that you are unlikely to find elsewhere. Stelvio National Park is thought to be one of the most beautiful in Italy, filled with masculine mountain peaks and renaissance castles.
5. Shop until you drop
No matter which last-minute holiday location you have chosen, you have to visit the markets and shops. They are filled with unique objects and souvenirs to always remember your holiday by. Each country you visit will sell something unique to them; for instance, Turkey is known for rustic pottery, which will look beautiful in your home kitchen. Even if you're not souvenir shopping, the local town district will sell some delicious food that is locally produced. Fill up your stomach and fuel up for another few hours of shopping!
All our All Inclusive Last Minute Tours
All our Last Minute European Deals
All our Last Minute Ski Deals
All our Last Minute Cruises
All our Last Minute Cruise from Southampton
Which hotel to choose on your last minute holiday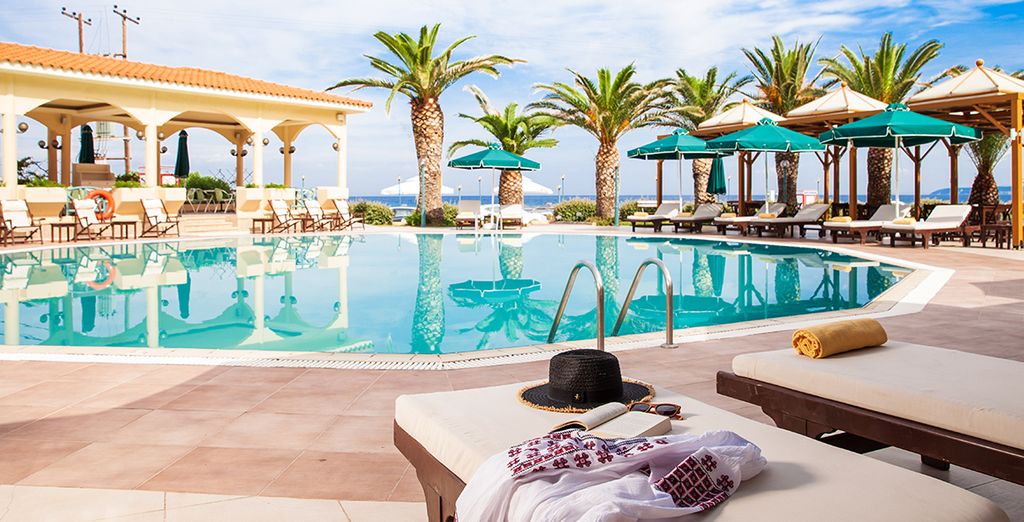 It's going to be your home for the foreseeable future, so it's important that your last-minute hotel is luxurious and a delight to come back to each night.
Palazzo Selvadego
This hotel oozes 4* luxury and is the ideal choice for couples on a last minute romantic holiday. The historic property has been a Venetian home for ambassadors and royals since the 13th century. Voyage Prive members can enjoy an exclusive stay in a Deluxe Room with complimentary breakfast and free entry to Venice's casino.
Possidi Holidays Resort & Suite Hotel
If you're embarking on a last minute holiday to Greece, then this 5* hotel is the accommodation for you. This hotel aims to promote tranquillity and guests are free to relax on the hotel's private beach. Privé members can enjoy a stay in a junior suite on a half board basis.
Les Matins de Paris
Escape to luxury in this chic French hotel. Located right in the centre of bustling activity, this is a great hotel for those on an action-packed city break. Voyage Privé members will receive a complimentary breakfast each morning of their stay. They will also be able to choose between two room types.
Discover our last minute destination
Last Minute to the Balearic Islands
Last Minute to the Canary Islands
Last Minute to the Caribbean Sea
Hotels in Czech Republic
last Minute to Germany
Last Minute to Hungary
Hotels in the Indian Ocean
Last Minute to Ireland
Last Minute to the Netherlands
Last Minute to the United Arab Emirates
Practical information about going on a last minute holiday
What weather should I expect?
On your last minute holiday, you could be travelling anywhere so pack accordingly. For countries of a warmer climate, pack light clothes and beachwear. Always bring a rain mac just in case of a rainstorm and colder days.
What budget to plan in last miunte?
With last minute holidays, you can save money as well as time. With the right package deal, you can get a holiday at an affordable price so expect to budget around £500 per person. For a more relaxing holiday where money is less of a concern, splash out on decadent dinners and extend your holiday budget.