Scotland : Lodges With Hot Tub



Table of contents
Selection of the most popular Lodges with Hot Tub in Scotland for a romantic stay ! 💕 Enjoy the Best Deals up to 70 OFF !
Our top 5 scenic rural hotels and hot tub lodges in and around Scotland
Looking for an idyllic and tranquil getaway? Scotland and its border regions offer serene escapes in the heart of nature. Find inspiration in the bucolic landscapes of lowland Scotland or head to the Highlands for sublime mountains and lochs. Each of our handpicked hotels shares similarly romantic features and activities. You can explore the countryside just moments from your front door, including quiet coastlines and remote mountains. Hikers share this landscape with captivating eagles and majestic deer. Back at base, indulge in fine regionally sourced menus and escape into cosy lounges with roaring fires. Some of our top hotels feature bubbling hot tubs that overlook sensational surrounding landscapes.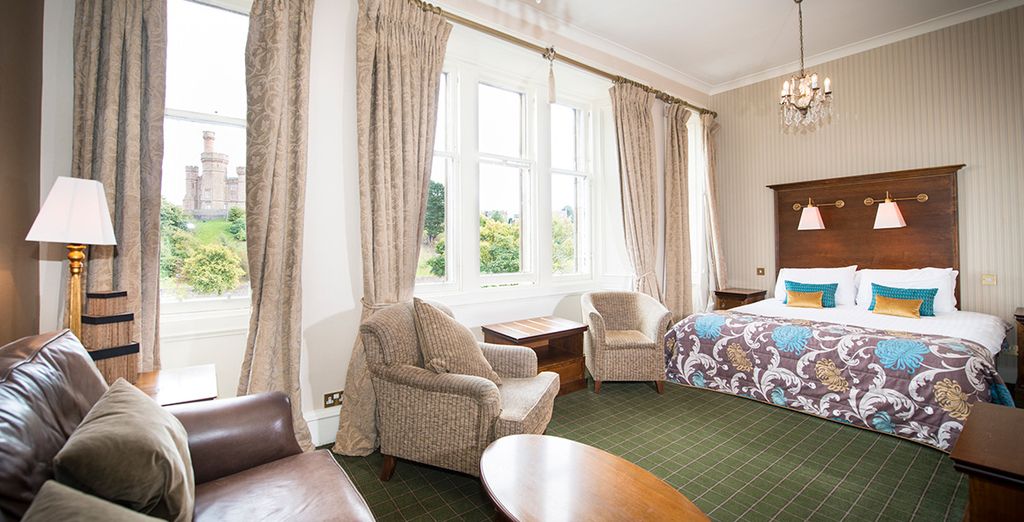 Resting beside the glittering and mystical Loch Ness, Inverness is a charming and romantic town. You can take pleasure cruises across these magical waters and investigate the castle ruins that rest on its banks. This delightful and central hotel is the perfect retreat to explore the wild and rugged Highland region. Boasting traditional interiors to captivate the imagination, guests can indulge in a wide range of fantastic features. Dine in the spectacular restaurant which serves up fresh Highland-sourced produce before returning to the lounge for a tipple. Close to nature, you can escape outdoors to the remote mountains and rich forests of the Highlands. A particular favourite romantic day trip is a leisurely stroll in and around the Ness Islands.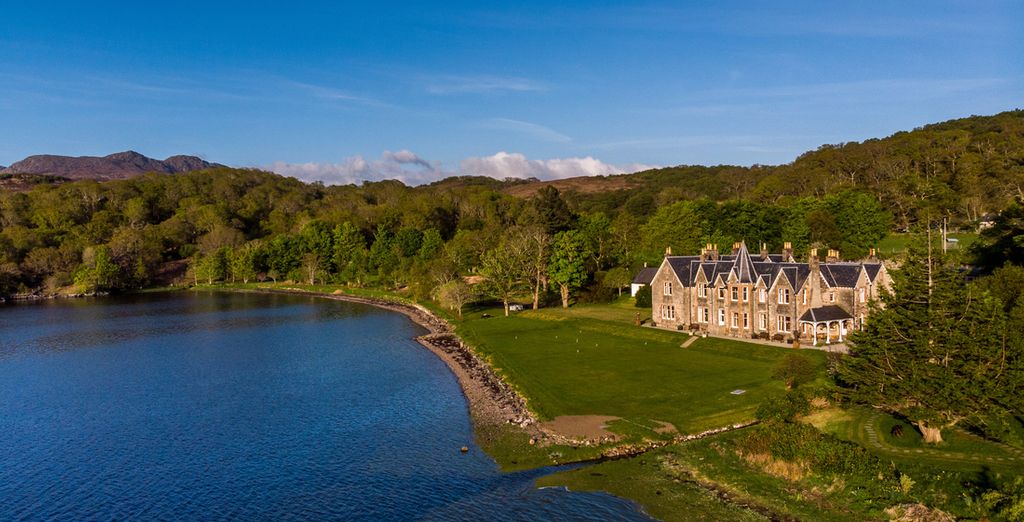 Shieldaig Lodge is a spectacular seafront lodge surrounded by breathtaking nature. Located in the pretty fishing village of Shieldaig, explore the hotel's stunning 26,000 acres or discover the serene West Highlands. The hotel itself was founded in the 19th century and has kept many of its original features and decor. The real treat is the lounge area, complete with open windows overlooking the bay. Enjoy a cosy and romantic drink of warming whisky in front of a roaring fire. The hotel also boasts a tasty menu of locally sourced fish, seafood and game. There is an abundance of wild and wonderful activities in the vicinity, from all-day hikes to kayaking adventures. The region is rich in majestic wild deer, which are the perfect backdrop to Shieldaig's famed sunsets.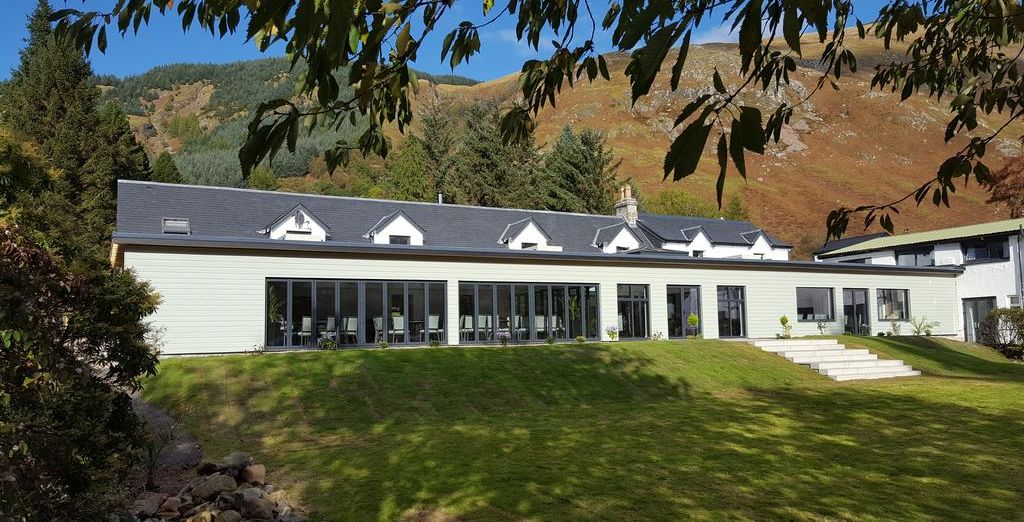 Explore Scotland's rich and wild landscapes with this spectacular country tour. Opt for between 4 to 8 days discovering scenic and romantic vistas from Fort William to the Isle of Skye. This is the perfect introduction to Scotland's premier cities and rural retreats. Charming fishing villages lined with colourful cottages and big skies await across one of Europe's largest wildernesses. Enjoy romantic lodges like Brander Lodge in picturesque Fort William. The portion of your getaway from Mallaig to the Isle of Skye, in particular, is among the most breathtaking. Breathe in the fresh sea air and marvel at Scotland's lochs and mountains. With golden eagles soaring above, there's no greater feeling of being at one with nature. Our handpicked hotels exude opulence and luxury charm, with fine dining and hot tub features.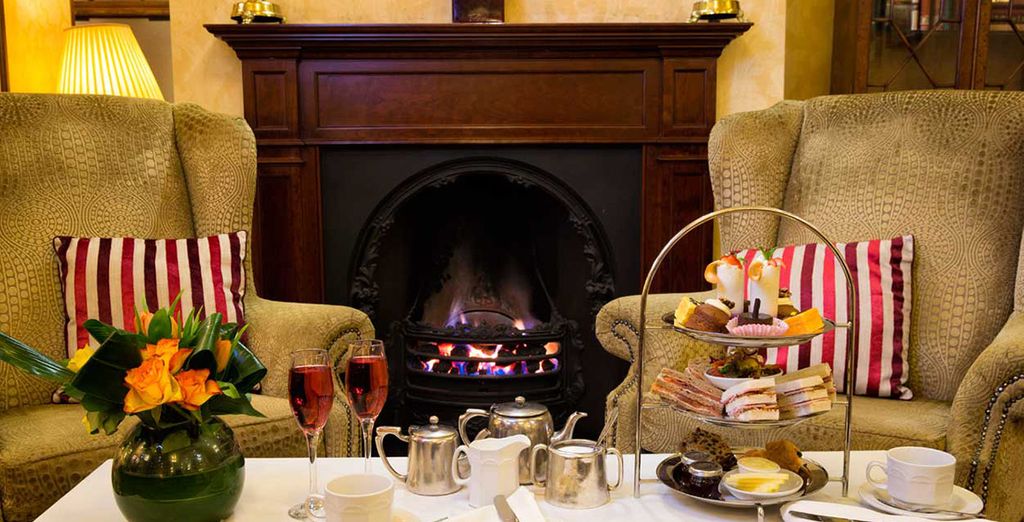 Escape just over the border to England's northern oasis of the Lake District. This fine Keswick hotel is flanked on all sides by spectacular scenery. Enjoy romantic boat tours across scenic Derwentwater before returning to your hotel for an award-winning meal. Perfect as a country getaway, the hotel boasts a mesmerising hot tub complex overlooking a flowing waterfall. It doesn't get much more zen than this impeccable spa and lake-view hotel. The Lake District is awash with day trips for outdoor enthusiasts, including hiking trails up the tallest mountains in England. Explore the wild and emotive wonderland of rolling fells and glittering shores - an ideal backdrop for celebrations of love. You can also explore the captivating Scottish borders and discover Hadrian's Wall that once divided the two kingdoms.

If you're looking for stunning vistas and lakeside views, this Lake District hotel is ideal. Located south of Scotland in the outdoor paradise of Windermere, the hotel is perfectly situated on a hillside. Couples have access to an immensely charming outdoor hot tub, perfect for feeling at one with nature. If the weather turns sour, you can head indoors for a sumptuous spa and swimming pool with couples treatments. The surrounding region is rich in natural splendour, accessible through soft strolls, serious hikes and incredible kayaking excursions. Enjoy a multi-course meal overlooking the surrounding peaks and glistening waters of Lake Windermere.
The Voyage Privé travel expert's opinion on lodges with hot tubs in Scotland
Scotland is famed for its scenery. This wild and rugged country contains some of Western Europe's most unspoilt and natural wildernesses. Escape to this landscape of seal-laden islands and snow-capped peaks, or simply take a stroll around a glittering loch. We have handpicked the best romantic retreats positioned right in the heart of nature. If you fancy a historic hotel, you'll find tartan and hardwood centuries-old retreats to unwind in. You can also book boutique lodges with hot tubs and spas here at Voyage Privé.