The complete travel guide to Austria
Practical information, good advice and destinations to visit, find all the tips about Austria, to live an unforgettable trip!
Presentation of Austria
Austria is a small country that is located in central Europe. It is bordered by Germany, Italy, Hungary and Slovenia. Austria is a popular holiday destination and attracts people from all across the globe, no matter what time of year. In the depths of winter holidaymakers travel here to enjoy skiing in the Alps, while during the hot summer months, visitors flock to the historic capital city of Vienna and Salzburg to soak up both sun and culture. The River Danube stretches over 350 kilometres from the west of the country all the way up to the far North, with many visitors wishing to view its beauty and to sail upon its waters.
Austria and its capital citay of Vienna are a hive of cultural activity. It is here that you can view Baroque architecture, such as the stunning Belvedere Palace, the Old Town located in Salzburg, the birthplace of Mozart, and St. Stephen's Cathedral located in Vienna. Austria has so many palaces, abbeys and museums for you to enjoy. Then, when you need to take a break, you can do so at one of the many pavement cafes and enjoy a traditional Apfelstrudel. Austria has so much to offer everyone, young and old, no matter how long you plan to stay.
The top 10 things to see and do in Austria
There are so many things to see and do when in Austria. Below we share our top ten with you.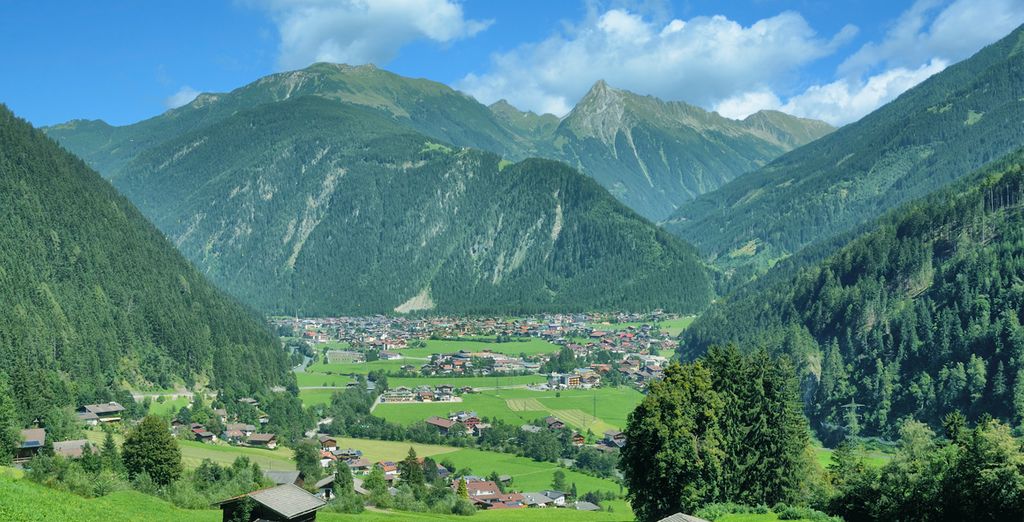 1. The Vienna Hofburg
This is Austria's spectacular Imperial Palace that is located in the very heart of Vienna. The Palace is a beautiful blend of different architectural styles, including Gothic, Baroque and Renaissance, as different rulers have put their own individual stamp on the Palace since the eleventh century. With nineteen courtyards, the Palace really is a wonderful spectacle to behold.
2. The Spanish Riding School in Vienna
The Spanish Riding School dates back as far as 1562, which was when the world-renowned Lipizzaner horses were introduced to the city by Emperor Maximilian the Second. Today visitors can watch this exquisite classical style of riding that cannot be seen anywhere else in the world. If you plan to watch these beautiful horses perform their unique style of ballet, then be sure to book tickets to avoid disappointment.
3. The Schönbrunn Palace in Vienna
This Palace is located on the outskirts of Vienna and dates back to the 1700s. As a visitor, you can book a guided tour where you get to see over forty spectacular rooms. They include the Great Gallery with its decorated ornate ceiling and the Hall of Mirrors that features gold-framed mirrors.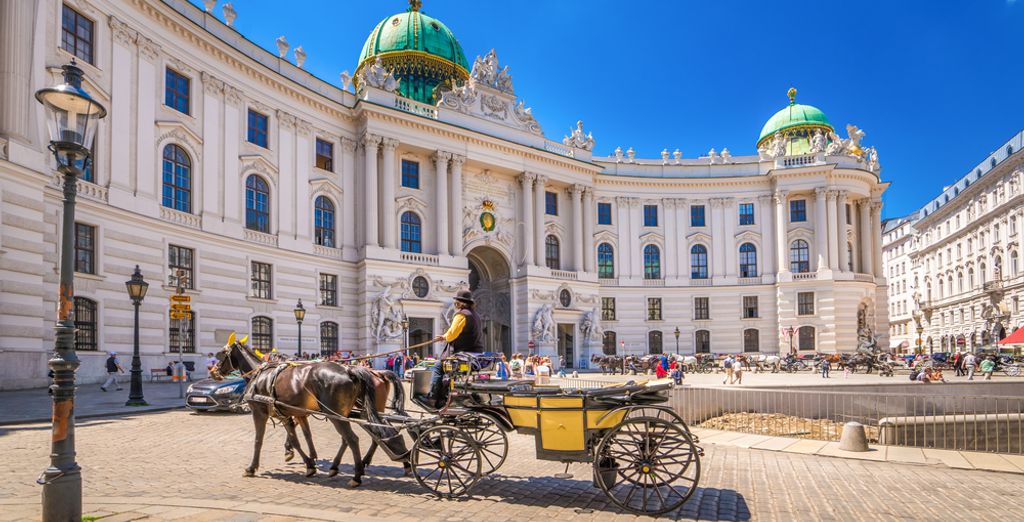 4. Innsbruck's Hofburg and Hofkirche (Palace and court church)
Innsbruck is the capital of Tyrol, a city located in the Western Alps. It was during the 1500s that Emperor Maximilian I resided here as head of the Hapsburg government and made his home here. Today you can go on a tour of the Hofburg Palace and court church, where you can view the Giant Hall and the Royal apartments.
5. Melk Benedictine Abbey
This picturesque and famous Abbey is situated around seven spacious courtyards. Located in rocky terrain, overlooking Melk and the Danube, the Abbey offers many enjoyable hours to the tourist. You can visit Saint Coloman of Stockerau's tomb, and walk along the Imperial corridor that stretches for over 300 metres and observe the many portraits, including Empress Maria Theresa.
6. Hallstatt
Hallstatt is a small Austrian town that is home to the UNESCO World Heritage site of the Dachstein Salzkammergut region. It is here that you can learn the history of the area's salt production while taking in its rich Baroque style of architecture. You can also explore the nearby Dachstein Caves.
7. Kitzbühel and Kitzbüheler Horn - Skiing
If you are heading to Austria to enjoy some skiing then you need to visit the resort of Kitzbühel. It has over 170 kilometres of slopes and pistes for you to enjoy. There are also many ski huts here that provide snacks and hot drinks. The Kitzbüheler Horn stands at 1,998 metres tall, and although a firm favourite with skiers, during the summer months it is frequented by mountain hikers.
8. Medieval Burg Hochosterwitz
This is a medieval castle on the outskirts of St. Veit. The first mention of this castle is from 860 AD and today it is in the hands of the Khevenhüller family. You can visit the quaint chapel that is home to artefacts that date back to 1570. You can also visit the small church located on the eastern side of the grounds, which is famed for its high altar.
9. St. Stephen's Cathedral in Vienna
Located in the centre of the Old City, this Gothic Cathedral dominates the landscape. Even though it was damaged during World War II, it was successfully rebuilt, allowing today's visitors to climb the winding 343 steps and to view the city from the impressive Watch Room. The North Tower has a viewing platform that gives spectacular views of the Pummerin Bell.
10. Klosterneuburg Abbey
The Klosterneuburg Abbey in Vienna is where you will find the St. Leopold's Chapel that was built in the twelfth century. Many people visit the chapel as this is where Leopold the Third is buried. The Verdun Altar is also located in the chapel along with its fifty-one boards that show biblical scenes, as created by Nicholas of Verdun.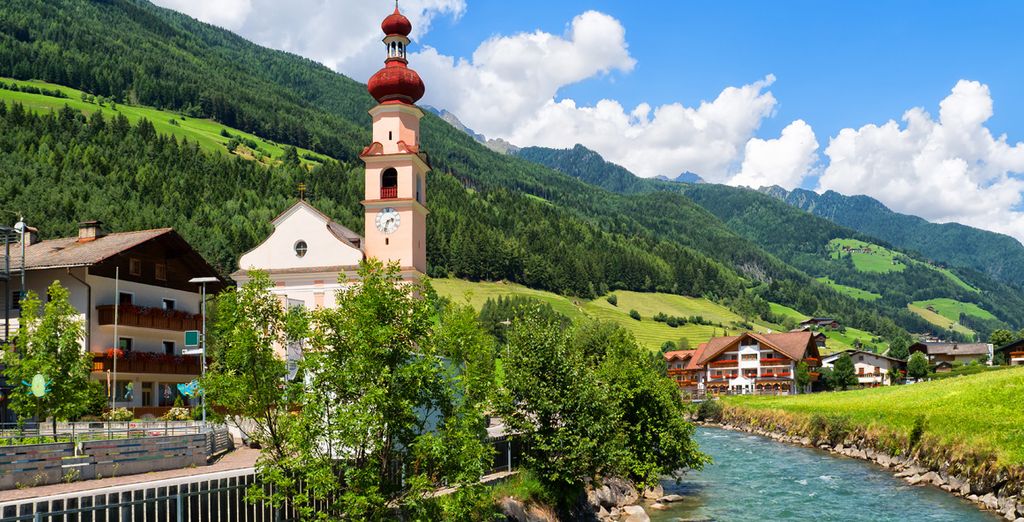 When to travel to Austria
So, when are the best times to visit Austria? This very much depends upon what you wish to achieve, what type of weather you wish to enjoy, and if you want to visit during the least busy periods.
The busiest times of the year are June through to August, while the quieter months are November through to March. If you prefer to visit when it's less crowded, but still want to enjoy the good weather, then April, May and September are ideal months. If you plan to ski, then the peak season is December through to March.
How to get there?
There are several travel options available to you.
Flying
Catching a plane is by far the quickest and easiest method of transport. Most UK airports offer a direct flight to several Austrian airports, with most flights taking just under two hours. Flying is also the cheapest option if you shop around.
Train
You can actually catch the train from the UK to Austria. There are high-speed train services from London to Salzburg, Vienna and Innsbruck, all of which take a day. So if you're not in a rush and you want a leisurely journey, this option may be for you.
Travelling in Austria
If you want to visit several Austrian cities, then travelling via the ÖBB-Austrian Railways is a great choice. Most journeys only take a couple of hours and include direct routes between Vienna to Salzburg, Salzburg to Innsbruck, and Innsbruck to Bregenz. Just remember your passport.
Which hotel to choose?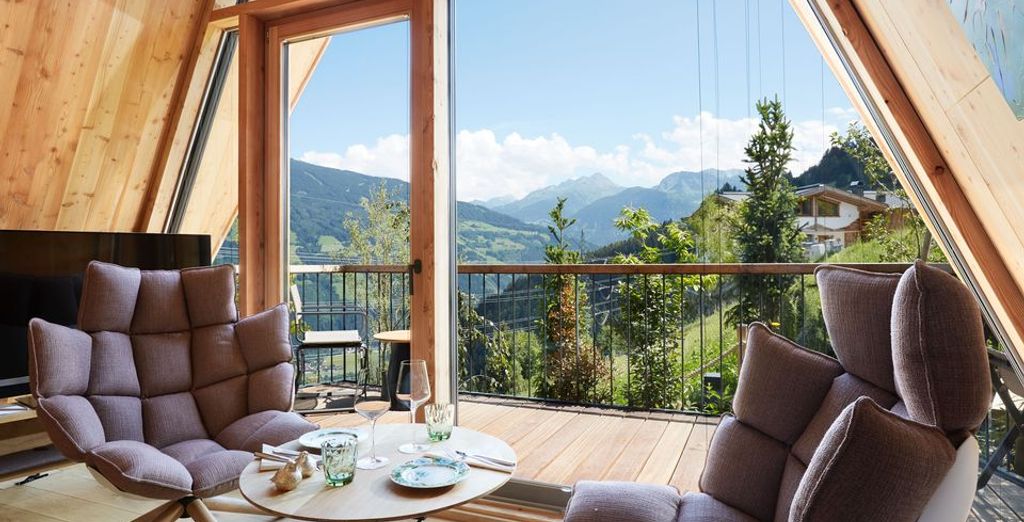 Situated in the very heart of Vienna, close to Belvedere Palace, this luxurious hotel blends luxury living with exquisite architecture. The glorious glass atrium is where you can sit and relax, while the hotel also offers a fitness suite and a majestic ballroom.
Austria Trend Hotel Ananas Wien
This large and luxurious city centre hotel has 52 rooms and is only a short ride from the State Opera. The main shopping street, The Mariahilfer Straße, is also close, so you're perfectly situated for shopping and culture.
The Austria Trend Park Hotel Royal Palace
This modern hotel is located right next to the Schloss Schönbrunn Palace. The hotel has the very latest technology, a sauna, gym and a vast terrace offering stunning views of the city.
Culture In Austria
Austria is a buzzing hive of activity, no matter what time of the year. If you love visiting festivals and carnivals, then you are in for a real treat.
Salzburg Mozart Week
This takes place every year from the last week in January through to the first week in February. Held within Salzburg it is a celebration of all things Mozart.
Vienna Akkordeon Festival
This accordion festival takes place from the end of February through to the beginning of March. If you want to experience Austrian music, then this is a must do.
Elevate Festival for Contemporary Music
This takes place in Graz that is in the South East of the country, at the end of February. As well as music, there is political discourse and art. Ideal for those who love to soak up Austrian culture.
Snow Jazz Gastein
This jazz festival located in the spa town of Gastein in the South West is held every March and is simply magical.
Vienna City Marathon
The annual city marathon takes place at the end of April. Runners participate from across the globe, raising money for charity and cheered on by the city.
Nova Rock Festival
This is one of the most popular music festivals in Austria. Established in 1995, it is held every June for three days.
Street Art Festival
Held over a long weekend every July, this street art festival has become a firm favourite with both locals and tourists.
Local practices and customs
Austrian culture is rooted in family values, with the family spending as much time as possible together. Clothing tends to be on the conservative side, with Austrians being permanently well dressed. If attending a concert or the theatre, then you'll need to wear formal clothing, whereas semi-formal clothing is suitable for the restaurant environment. Most Austrian women tend to 'dress up' when out shopping.
The Austria map
Our practical advice for Austria
What to bring back from Austria
Mother Balls are spheres of Austrian chocolate and marzipan and cannot be found anywhere else in the world.
Snow Globes provide a good reminder of your visit to Austria, as they depict many monuments such as the State Opera House.
Beer Glasses make a lovely souvenir, especially when back home and enjoying your favourite beer.
Sacher Torte is a rich chocolate cake and there's nothing else quite like it. Hopefully, it will survive the trip home.
What currency to use?
The local currency is the euro, so it is very easy to compare the exchange rate to the pound. You can also use a visa card, but it's probably easier to take cash with you or to use the ATM.
What is the time difference?
Austria is one hour ahead of the UK.
What language is spoken in Austria?
The main language that is spoken in Austria is German. You will probably also hear Italian and French. However, when shopping and visiting popular tourist locations, you'll probably find that most people will also speak English.
What to pack for your holiday in Austria
What you need to pack very much depends upon when you plan to travel. Be sure to pack weather-appropriate clothing. So, in the summer you'll need shorts, tee shirts, swimwear and sandals. In the winter, pack layers and sturdy walking boots. You won't need to pack toiletries as they are easy and cheap to buy once you get there. Do take plug adaptors and a raincoat, as rain showers are quite unpredictable.
How long to stay in Austria
If you only have time for a short break then a weekend break to Vienna is ideal, especially if you travel as a couple. When wanting to travel across Austria and to visit several cities, then we recommend that you stay for at least 7 to 10 days.
Typical dishes of Vienna
When in Austria you have to eat the local cuisine. Wiener Schnitzel is the national dish that is delicious pan-fried veal. Erdäpfelsalat is also a great treat and is Austria's twist on potato salad. You can also enjoy many sweet treats such as Sachertorte, a chocolate sponge cake and of course the iconic Apfelstrudel. It's also a good idea to browse the local markets for fresh fruit and baked breads.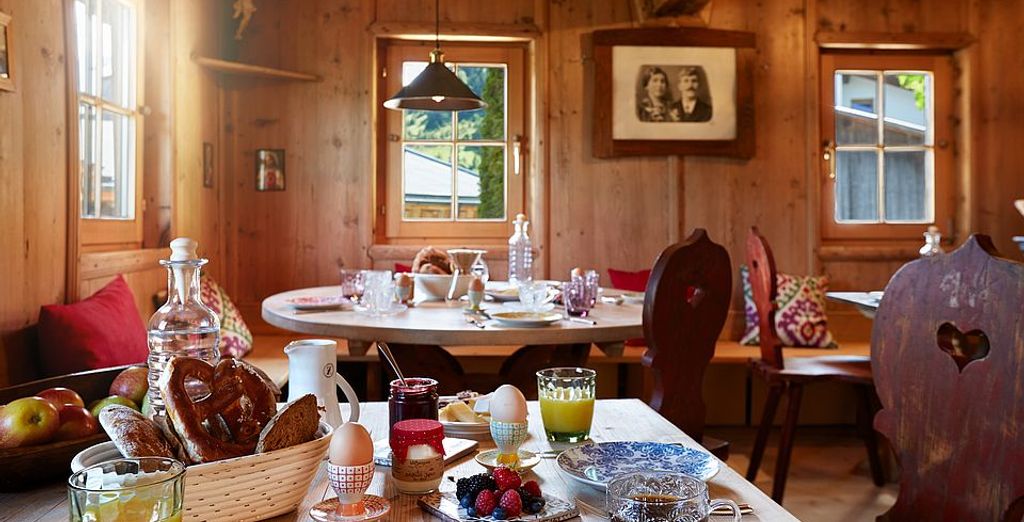 Family activities
Austria is the perfect destination for family fun. Skiing in the Alps is the ideal winter holiday, and if travelling in the summer then you can visit the museums and cathedrals that Austria has on offer. The Wiener Prater, an amusement park in Vienna, should not be missed when you have young children, and the Vienna ZOOM museum is also a good day out. The Giant Ice Caves located in Werfen is also a must visit.
Austria : What budget to plan?
Your chosen budget depends upon how long you wish to stay and what you want to achieve during your stay. Eating out can be incredibly cheap, especially if breakfast and an evening meal are included in your hotel price. Snacks are readily available with plentiful market stalls and cafes for you to enjoy. Travel is also cheap, especially if you choose to travel by train and use a Sparschiene train ticket. If you plan to visit Austria's many museums, then the good news is that most are free or cost very little.
Environment
People flock to Austria to enjoy the Alps. The Austrian Central Alps are a chain of mountains that are enjoyed by both skiers and mountain hikers alike. This mountain range stretches through to Switzerland.