Guadeloupe Holidays 2021/2022



Table of contents
With deserted beaches and sparkling turquoise waters, Guadeloupe holidays are the quintessential island escapes. Guadeloupe's interiors are just as spectacular, with numerous picture-postcard islands and islets. Tropical forests, mangroves and swamps surround jagged mountains, which give way to heavenly waterfalls. All of this is matched by a fascinating culture that blends French and Caribbean traditions.
The top 5 things to do in Guadeloupe
1. La Grande Soufrière

The centrepiece of Basse-Terre is this smoking volcanic peak surrounded by luscious ferns and forests. Famed for its appearance in Werner Herzog's documentary, it last erupted in 1976 and continues to steam today. As the tallest mountain in the Lesser Antilles, it's also an enthralling hike with spectacular vistas from the top.
2. Pigeon Island
Guadeloupe's Pigeon Island is a set of two tiny islets near Malendure Beach. Protected as a national park, this is prime snorkelling territory favoured by Jacques Cousteau (his statue greets you underwater). You can reach these waters by kayak from the mainland or via tour boats with snorkelling equipment provided.
3. Chutes du Carbet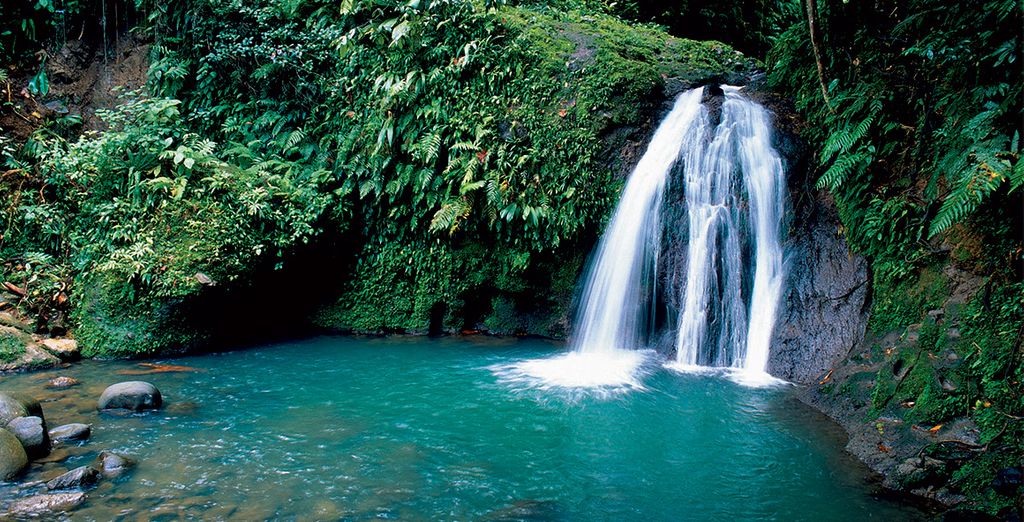 Guadeloupe's most iconic waterfalls cascade directly down the slopes of La Grande Soufrière. There's a scenic drive up with viewing spots catching the best vantage points. Alternatively, take the pretty 2-hour hike up to the tallest 115 m waterfall.
4. Deshaies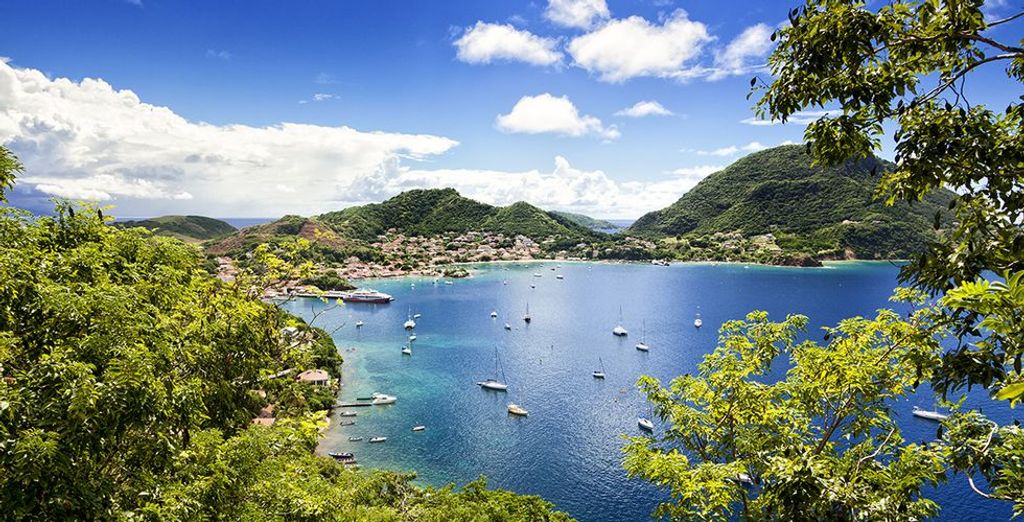 Deshaies is one of Guadeloupe's most attractive towns. Flanked by green hills and the glittering ocean, it has retained its charming fishing village feel and boasts fine dining options. The beach of Grande Anse is one of Guadeloupe's best and stretches for some 2 km.
5. Maison du Cacao
Chocolate lovers should head to this immersive cocoa museum in the heart of the jungle. You'll get a hands-on (and taste) experience of cocoa seeds surrounded by cocoa trees. Here, you can sample cocoa in its purest form, roasted or in choco doux: raw cocoa mixed with cane sugar.
Our best hotels in Guadeloupe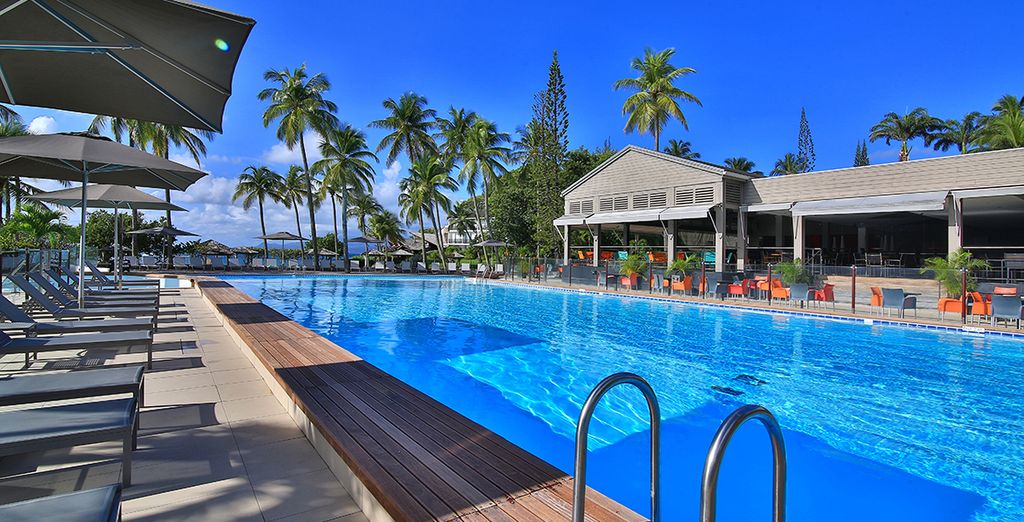 This sun-kissed seafront resort is nestled near the pretty town of Le Gosier. Guests can stroll directly from the palm tree-lined grounds to a stunning white sandy beach. The hotel boasts an impeccable spa and delightful dining options, all lovingly presented in a crisp, modern aesthetic.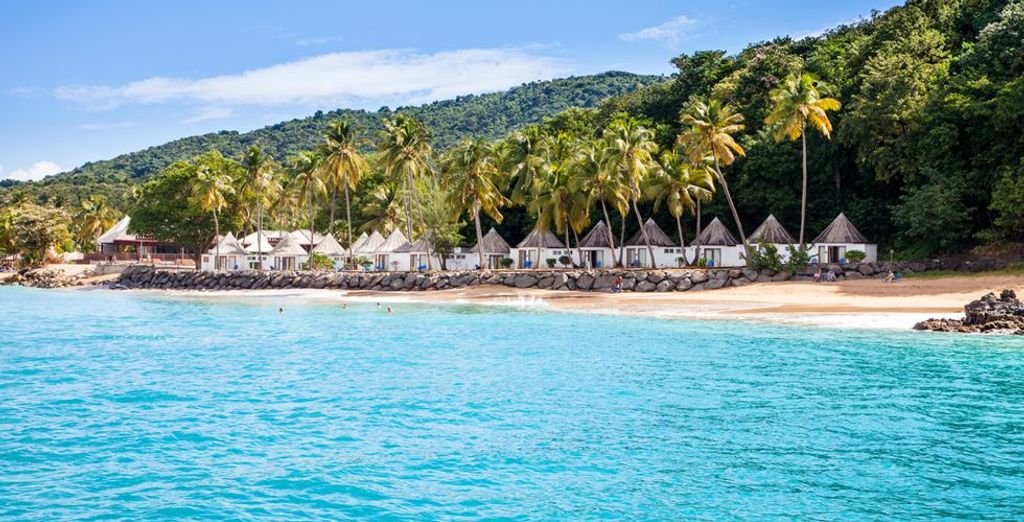 This pretty Deshaies-based resort features lovely Caribbean-inspired bungalows overlooking the beach. Home to several pools and direct beach access, guests can pick from a range of excursions to Guadeloupe's best attractions. The grounds feature outstanding facilities, too, from tennis courts to dining terraces.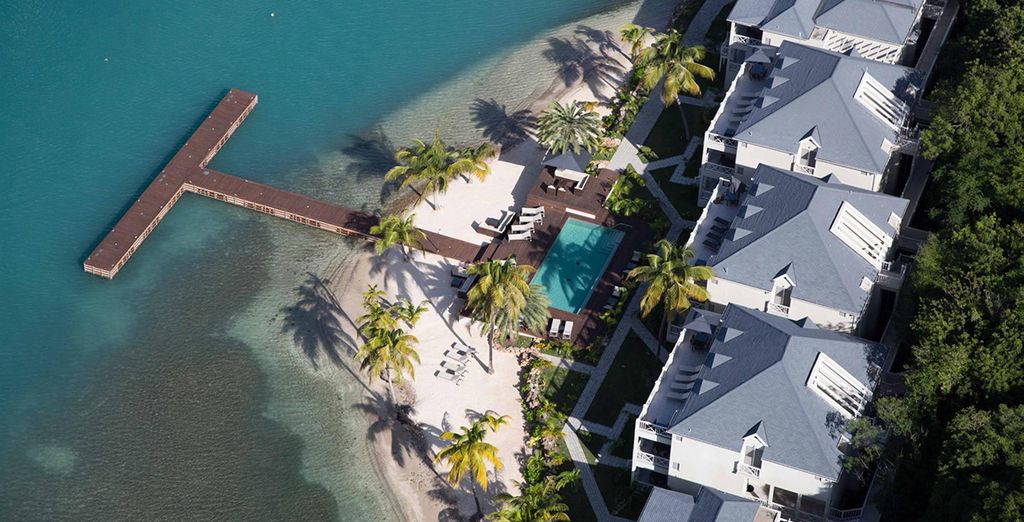 This dreamy resort in Antigua is north of Guadeloupe in the Lesser Antilles. Boasting premium suites overlooking the seashore, the hotel oozes Caribbean charm. Each bedroom is lovingly decorated with super-comfy beds and splashes of tropical colour throughout.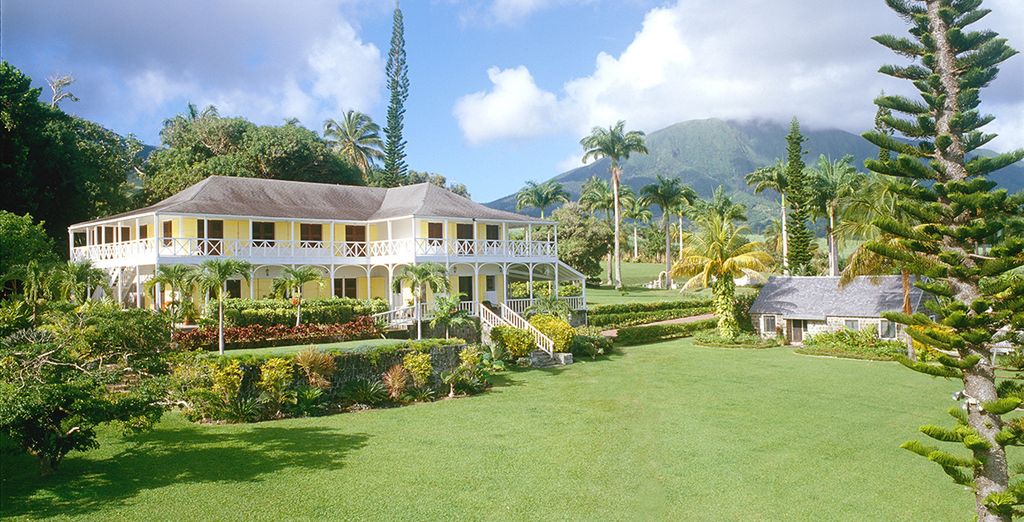 This award-winning hotel is located in a former colonial estate on St Kitt's, north of Guadeloupe. Boasting 35 acres of well-tended grounds, take your pick from inviting pools and hammocks. Rooms are decorated in a plush 18th-century style with plenty of pretty floral patterns and elegant furniture.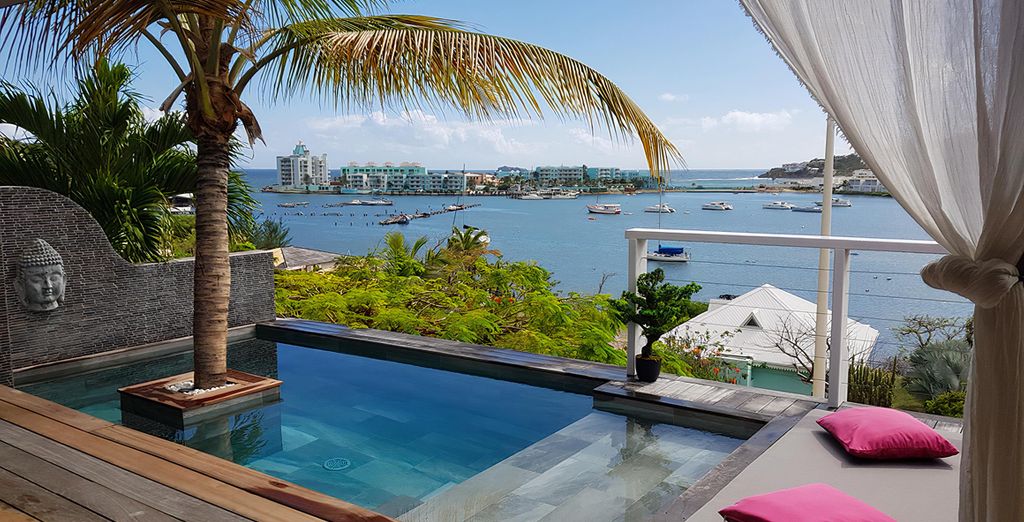 This picturesque resort is located on bustling Saint Martin, north of Guadeloupe. Guests have access to a number of fine pools, including private dipping options with bungalow suites. Perfect for families, couples and friends, each terrace boasts stunning views across the hillside and Oyster Pond.
When is the best time to go on holiday in Guadeloupe
Guadeloupe, like many destinations in the Antilles, is most popular from December to May. The weather is warm and at its driest then, making it a favoured winter escape. Christmas tends to get extraordinarily busy with high accommodation prices that book up fast. The rainy season lasts from July to November, with an average of up to 16 days of rain per month. Despite the humidity, summer is a popular time to visit with sky-high prices. To avoid the crowds and make the best of the weather, visit from February to April. This period is particularly fine for snorkelling and diving trips.
Going on holiday in Guadeloupe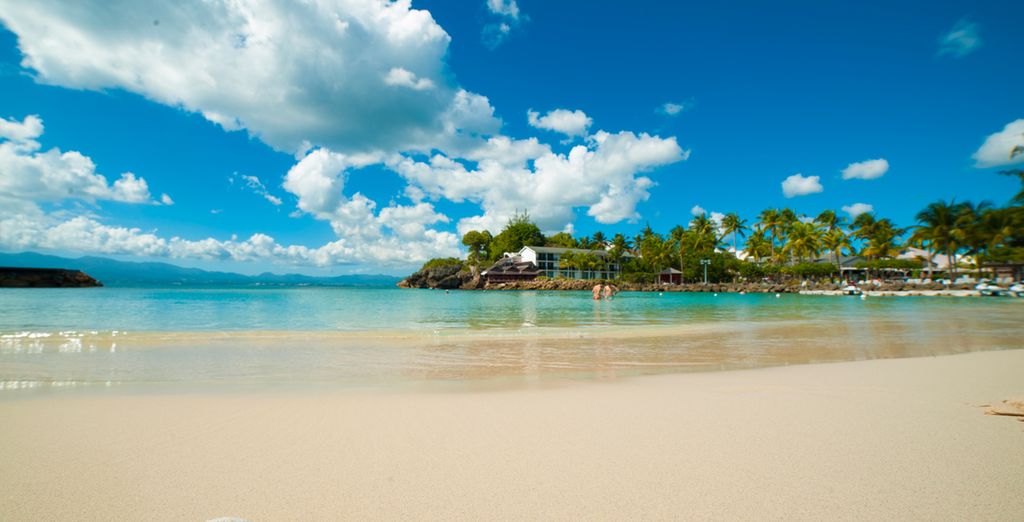 There are two ways into Guadeloupe: sea or air. Guadeloupe's major international airport in Pointe-à-Pitre is connected to the city by taxi and buses. It offers air connections to the other Antilles and Caribbean-based islands, along with flights to the Americas, France and Belgium. The main marina, Gare Maritime de Bergevin, is also located in Pointe-à-Pitre. Once you've arrived in Guadeloupe, you'll find a set of wheels essential for independent travel. While you can certainly book your way with buses or taxis, a car offers you total freedom. What's more, the roads are superb by Caribbean standards. Travel between Guadeloupe's islands is possible by air or boat.
Enjoy your holiday in Guadeloupe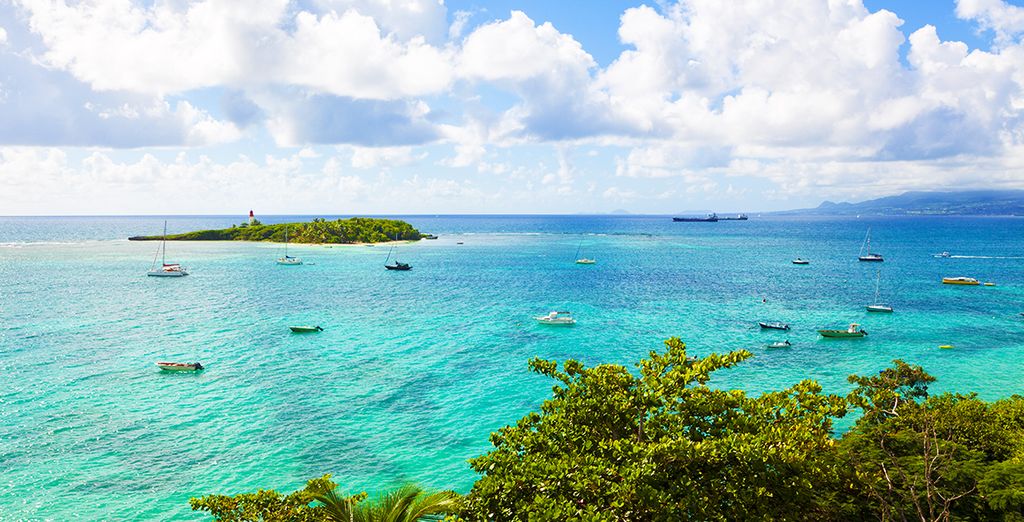 Guadeloupe is an idyllic escape for those seeking sun and fun. Our tropical resorts are the perfect locations for romantic retreats. You'll discover plenty of pampering spas and delicious eateries within charming coastal towns. Guadeloupe is also very family-friendly. Hotels provide a wide variety of entertainment for little ones, and there are zoos, gardens and boat trips on offer. There isn't much of a nightlife scene outside of Pointe-à-Pitre, but some bars hold beach parties and events. More active holidaymakers can explore the many islets and islands by kayak or boat. Alternatively, you can go hiking in the island's mountainous interior.
The Voyage Privé travel expert's opinion on Guadeloupe
If your vision of paradise is swaying palm trees with prized coral reef diving, Guadeloupe holidays are for you. The east, in particular, is home to colourful beach towns that beckon with their lazy shorelines. To the west, dramatic forests and mountains punctuate the picturesque Caribbean scenery. Take a boat trip to the smaller islands, and you'll discover some of the more untouched reaches of the Antilles.