Best Booking Offers in Florence



Table of contents
Do you want to stay in Florence for your next trip? You may be planning a family trip, a weekend getaway, or simply a trip by yourself. No matter what the reason is for your travels, we can help you. Below we share top tips on how to find the very best hotels in Florence, all at the very best prices!
Discover our top 5 hotels for Florence
Wondering what are the best hotels in Florence? Below we share five of the best.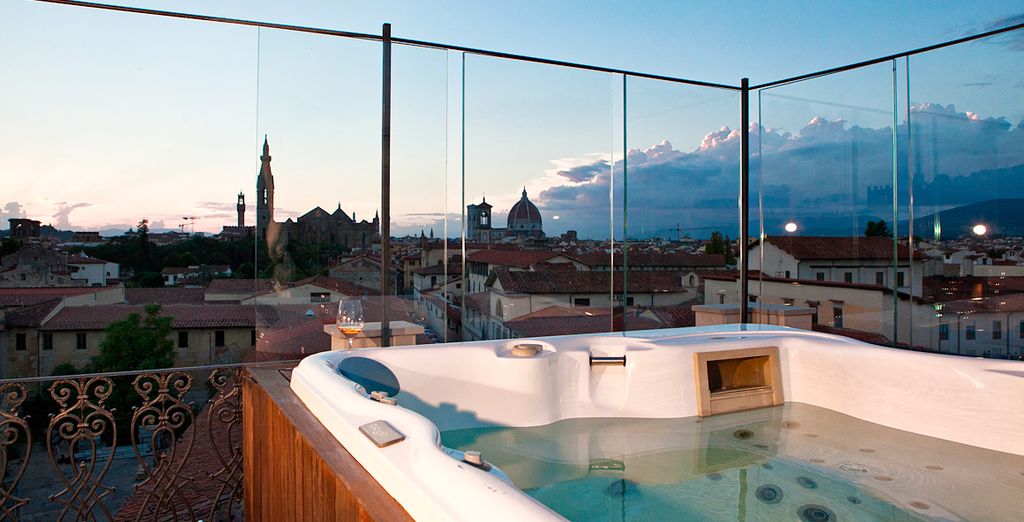 This stunning contemporary hotel stands out against the Renaissance backdrop of Florence. Situated close to the River Arno in Santa Croce, the hotel offers you Tuscan style decor with a luxury hotel experience.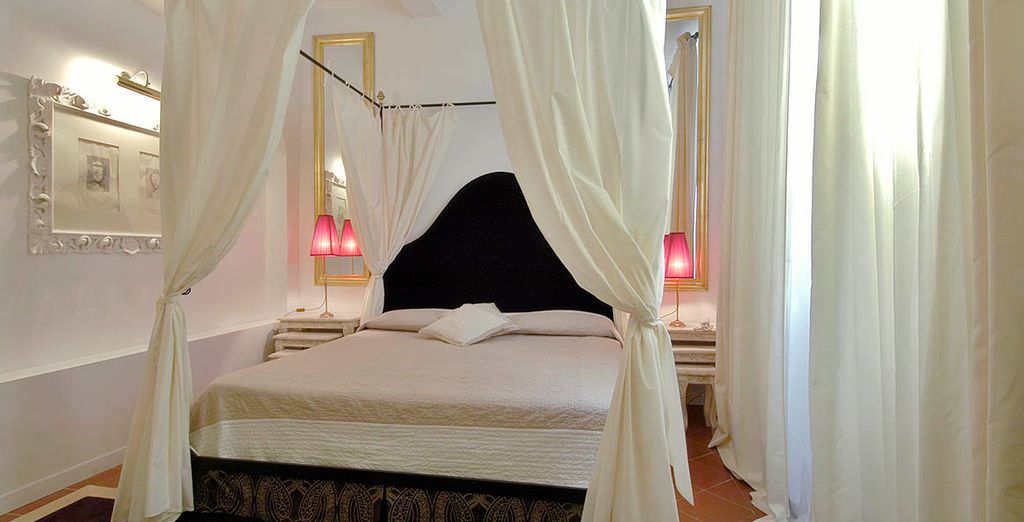 This exquisite terracotta stone hotel is located close to the iconic San Lorenzo Market. Here you can enjoy the Garibaldi lounge and sky terrace that offers you stunning views of the city.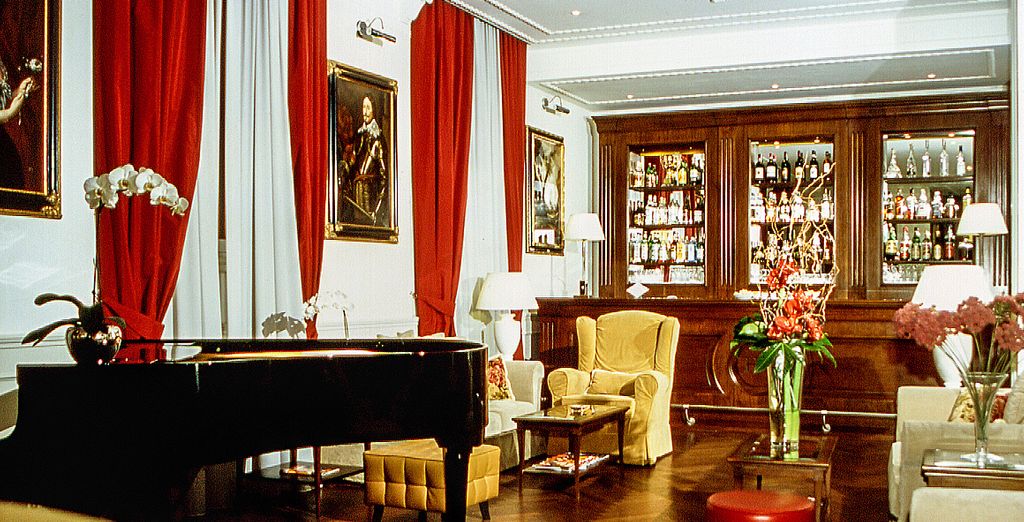 Located along the stunning River Arno, it is ideally placed for visiting the Uffizi Gallery and the Church of Santa Maria Novella. This nineteenth-century hotel has been fully refurbished and boasts original artworks and friendly staff.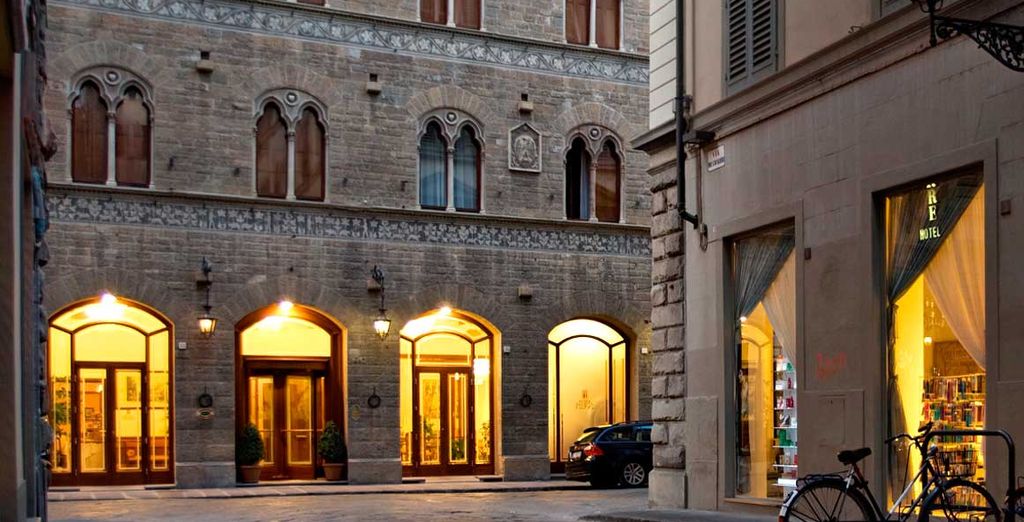 Located in the heart of Florence by the Piazza della Signoria, this modern hotel beautifully blends marble with antique upholstery. Here you can enjoy the very latest technology and the comfort of a luxury hotel.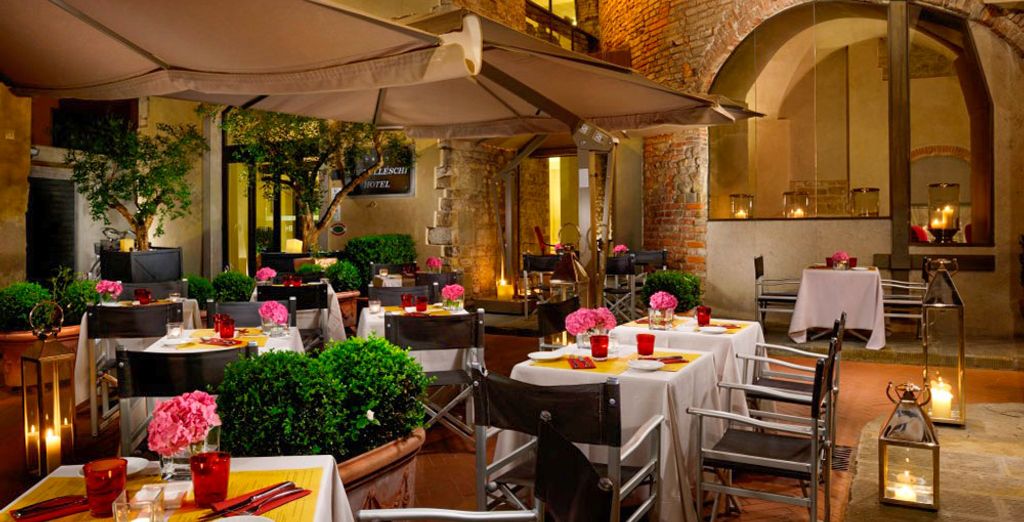 Located near the Piazza Della Signoria, this exquisite hotel is housed within a restored medieval church. Enjoy relaxing in this stunning hotel with its original artwork, oak floorboards and high ceilings.
Our reviews on Florence and its hotels: why make your booking there?
Florence has so much to offer you. If you are visiting Florence as a couple and want to enjoy a romantic break, then you're in luck. You'll be able to visit the stunning and picturesque Piazzale Michelangelo, which is where you can enjoy a romantic picnic and watch the sunset. You can also walk along the bridges that adorn the Arno River in the Ponte Vecchio. The Boboli Gardens are full of beautiful sculptures, flowers and trees, making it perfect for that romantic day out.
If you are planning to visit Florence with young children then there is so much for you to enjoy. There is a wide range of museums that are child-friendly, including the Palazzo Vecchio. Florence is also incredibly easy to get around with you being able to jump on and off a bus, enabling you to see all of its beautiful architecture.
Florence is an incredibly welcoming city and is safe for the lone traveller. You really must visit the Duomo, a stunning Cathedral that dominates the historic centre. You can also spend a few hours in the Uffizi Gallery, a world-famous museum that houses art by Botticelli, Michelangelo and Da Vinci.
We have a vast range of luxury hotels that are sprawled across Florence. All boast comfortable interiors, exquisite and authentic decor, and friendly staff who can help you settle in and get the absolute best from your time in beautiful Florence.
How to make my booking in Florence ?
Booking your holiday in Florence with us couldn't be easier. All you have to do is register with us by selecting the Join Now option, which is completely free. Alternatively, you can choose an available offer. If there are no offers available for your desired hotel, then you can quickly create an alert so that you don't miss out.
There are so many wonderful advantages when you book your Florence holiday with us. You'll get at least seventy per cent off your chosen hotel, friendly customer support and an easy to use app that keeps you updated about all the offers that are available in Florence.
The different ways to make your online hotel booking in Florence
There are two methods available for booking your holiday online.
You can book both your hotel and flight to Florence, or alternatively you can book your favourite hotel in Florence and book your flight independently. The choice is yours.
The best places to find hotels
1. Sant'Ambrogio
Located on the outskirts of the city, this area boasts the Sant'Ambrogio Market, trendy bars and restaurants. It's also a great area to mix with the locals.
2. San Frediano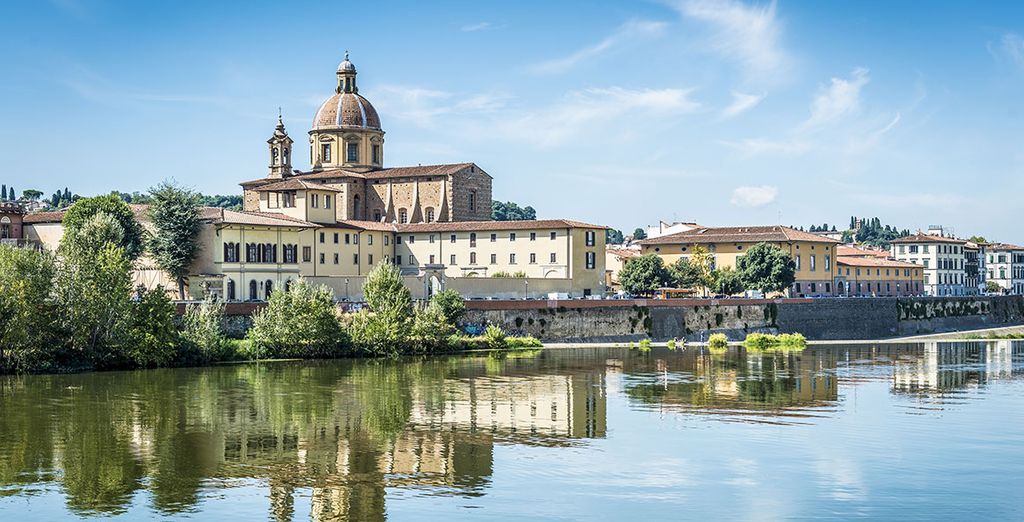 Located in Oltrarno on the edge of Florence is where you will find locals and not many tourists. This friendly neighbourhood also has many restaurants and bars. The town square is home to a church and several markets.
3. Santa Croce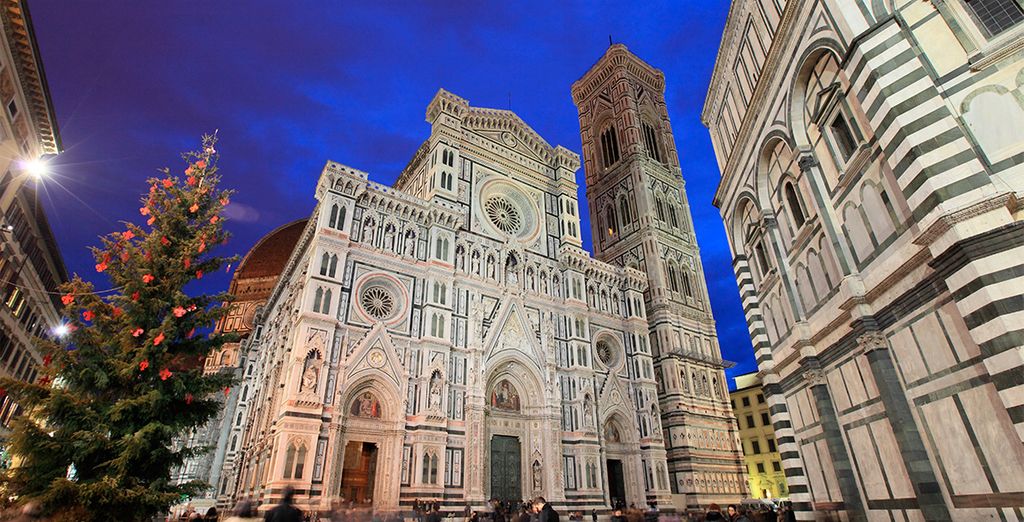 Located in central Florence, all of the sights are easily accessible from this area. Mix with the locals, browse the many local shops and enjoy a leisurely lunch in one of the pavement cafes.
4. San Niccolò
This is the area of the city where you will find artists and street art. This relaxed neighbourhood just makes you take your time, while enjoying the Piazzale Michelangelo and the nearby Arno river.
5. Santo Spirito
This up and coming area has exciting restaurants and bars for you to enjoy with a vibrant nightlife. You can also visit the local Flea Market and Creative Market where you can buy fabulous souvenirs.
Presentation of Florence
So, why do we recommend Florence for your perfect romantic break, family holiday or solitary retreat? Well, it's because Florence really does have it all, from stunning architecture to family days out, delicious food and fantastic weather. You can spend days wandering around the streets of Florence, just taking in the beautiful buildings and architecture without spending a penny
The weather in Florence is always kind to those who wish to visit this pretty part of the world. Winters are on the mild side with lows of 11°C during the daytime, although it can drop as low as 2°C of a night. Spring and summer see the best temperatures, with August boasting temperatures of up to 32°. So, when you go very much depends upon if you can cope with the heat, or if you prefer a cooler spring climate.
When it comes to eating out in Florence then you really will be spoilt for choice. Tuscan food is hearty, basic and utterly delicious. Enjoy eating Tuscan bread and sliced liver pate, panzanella during the summer months and schiacciata alla Fiorentina - a sumptuous soft layered cake that is incredibly popular.
The 5 best things to see/do in Florence
1. San Lorenzo Market
This exciting food market is encased in glass and stone and sits in the very heart of Florence. Here you'll be able to buy the finest produce that Florence has on offer.
2. Biblioteca delle Oblate
This is the perfect spot to grab a quick bite and drink after visiting the splendour of the Duomo. The cafe that is located on the roof terrace, also has a public library that is popular with students.
3. Basilica of Santa Maria del Fiore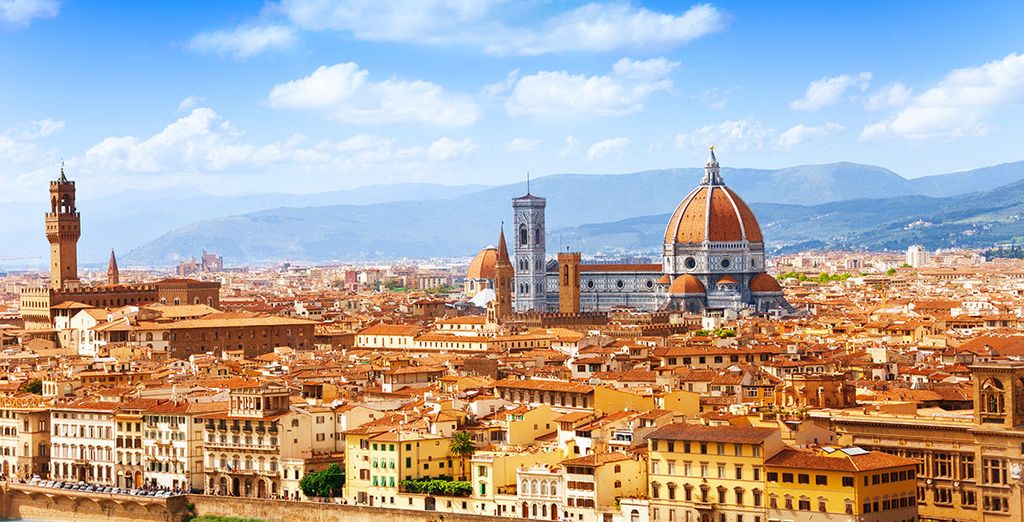 It is from here that you can see the centre of Florence, although you will have to climb a hefty 463 steps to enjoy this view.
4. Lunch in San Lorenzo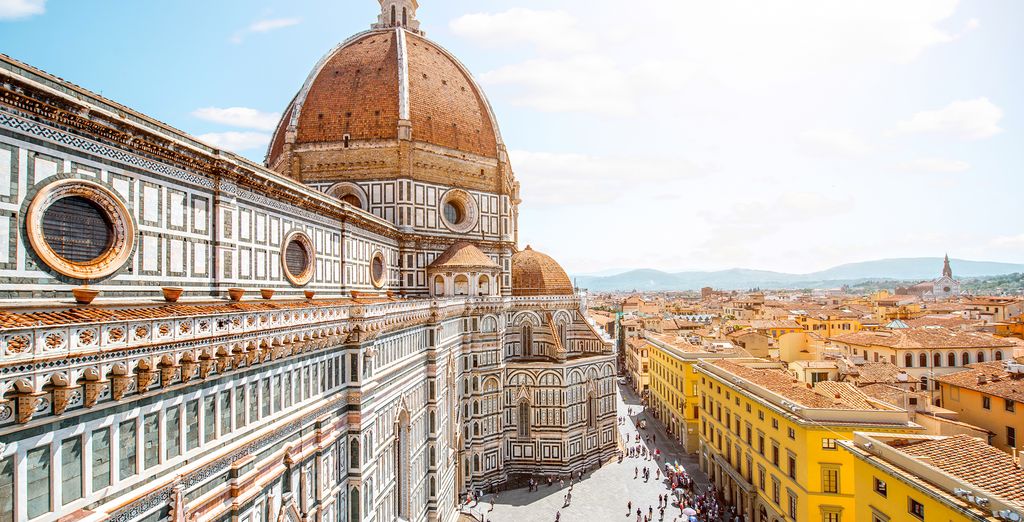 San Lorenzo is the perfect spot to enjoy a leisurely lunch. It's here that you'll find lampredotto stalls that sell the local sandwich. Enjoy while you wander around the many market squares.
5. Piazza della Signoria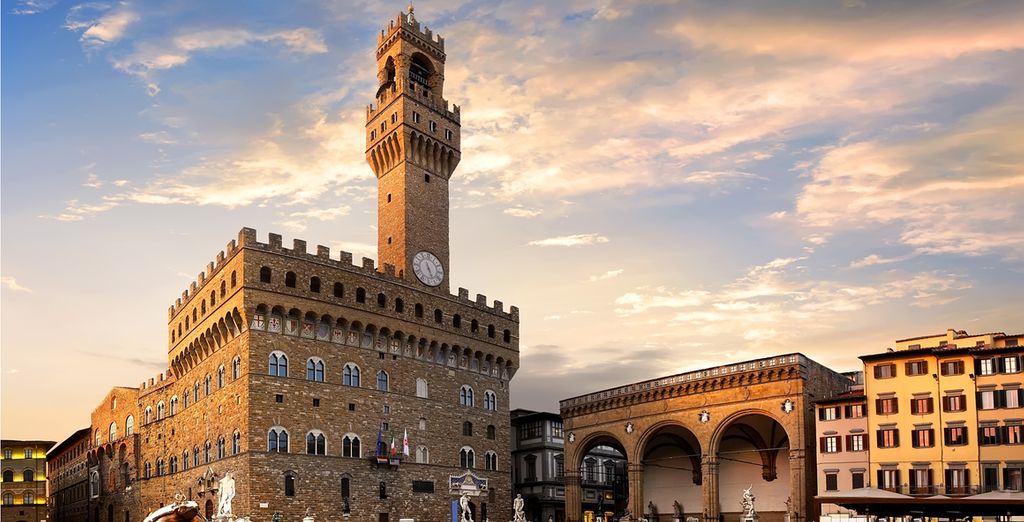 This vast open piazza is located in the Palazzo Vecchio and is where you can view many statues, including the Fountain of Neptune. It's here that you'll also find the popular outdoor gallery, the Loggia dei Lanzi.
FAQ Booking Florence