Hotels in Blackpool



Table of contents
Blackpool has long been known as a seaside holiday town, much favoured by locals and foreign visitors alike. The tower, touted as the UK's equivalent of the Eiffel Tower (albeit in a satirical fashion!) is a well-recognised land-mark, as are the annual illuminations. While tourism is the biggest and best known industry, there are a number of large companies situated there too. No matter if you are visiting Blackpool on business or pleasure, you will soon find the perfect hotel for your needs.
Our Best Hotels in Blackpool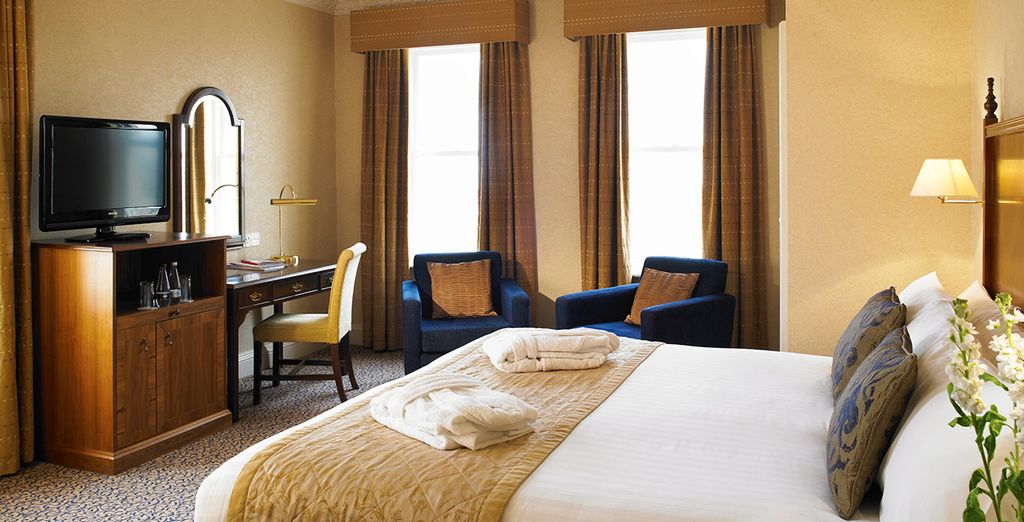 This fabulous red-brick and white-trimmed Victorian building is welcoming from the moment you set eyes on the exterior. The interior only confirms this with old-fashioned comfort teamed with the latest mod-cons and necessities, with cosy rooms, seaside views and the gorgeous Palm Court Restaurant. Enjoy a mouth-watering traditional English tea, complete with scones and homemade cakes. You can also enjoy the use of the gym, swimming pool, sauna and other wellness features. This attractive hotel is in the heart of Blackpool, close to the North Promenade so you will not have to travel far to find the attractions.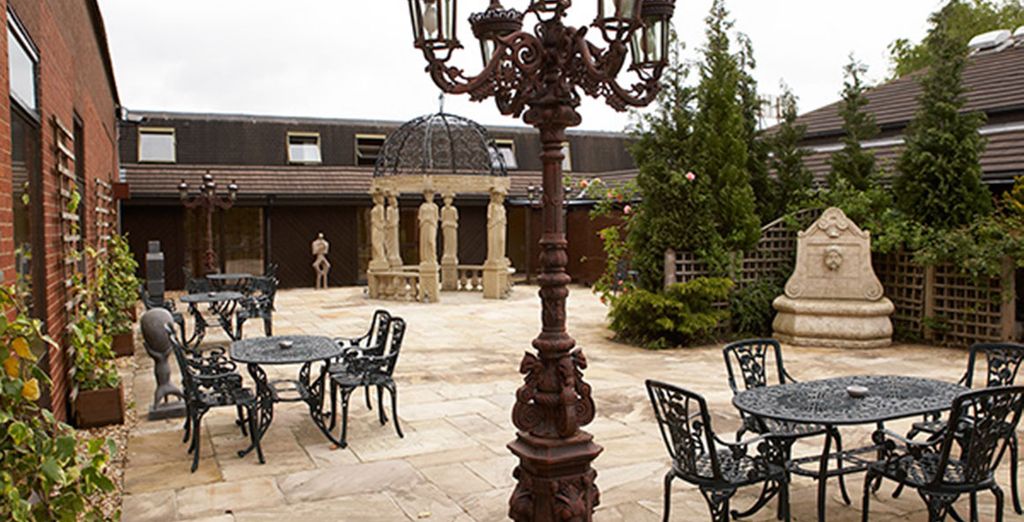 With 93 bedrooms, a comprehensive spa including steam room, spa bath and sauna, and steam room, this beautiful country hotel is handily placed for not only Blackpool, but also Manchester, Liverpool and the Lake District, being around half an hour's drive from all of these. Soak up some sunshine in the beautifully picturesque Italian Garden before heading in to the Four Season's restaurant for a AA rosette-winning meal. There are conference facilities so you can host business meetings, and the hotel holds a licence to oversee civil ceremonies. If you are looking for a lighter meal, then the J28 Bar and Lounge is the place for you. There is plenty of parking freely available, so you can come and go as you please.
What Services Will You Find in our Blackpool Hotels?
Parking facilities: freely available in larger premises, or through reciprocal agreements with local car parks.
Bar with convivial social atmosphere
Lounge – often with stunning views
Televisions in the rooms as standard
Tea and Coffee making facilities
Free Wi-Fi, often available in public areas for no charge, and with a log-in code when in the bedrooms
Conference rooms and meeting facilities
Complimentary toiletries
Bath robe and slippers
Local seasonal produce
Hotel Rental Offers in Blackpool: convenient for all types of travel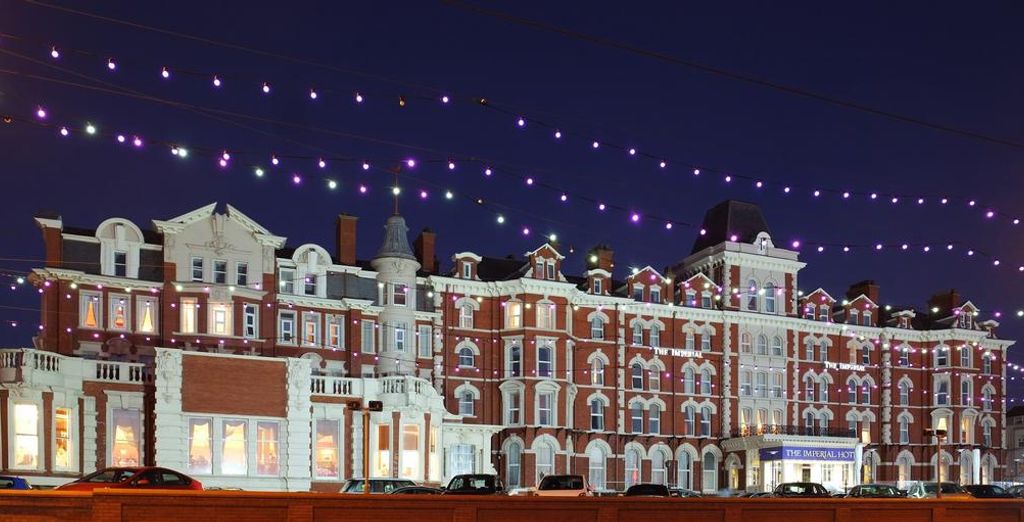 The hotels we offer in Blackpool cover the full range that our clientele might desire. From businessmen chasing that winning contract to artists looking for inspiration to hen dos and stag parties looking to let their hair down, all types of visitors come to Blackpool: and there is a hotel room for all of them!
The Range of Hotels We Offer in Blackpool
If you are exploring the area and want to enjoy some solid five-star comfort, we have a room for you. Likewise, if you are a student, looking to break into the business – be it manufacturing, financial services or anything creative – we have a room for you too! From hedonistic luxury to three-star comfort, we have something for everyone.
Blackpool: What Should We Bring for a Hotel Stay?
If you are coming in high summer, a swimsuit – or shorts and tee-shirts at the very least – are a must. Do not forget sunscreen either, even walking about the Pleasure Beach or riding rollercoasters can expose you to high levels of the sun. While plenty of casual-wear is needed to enjoy the pleasure arcades, the fun fair rides and the piers, you might want to bring a more formal outfit so you can treat yourself to a meal or evening out in one of the high-class venues in the town.
Your Best Hotel in Blackpool: How to Get There and How to Make a Booking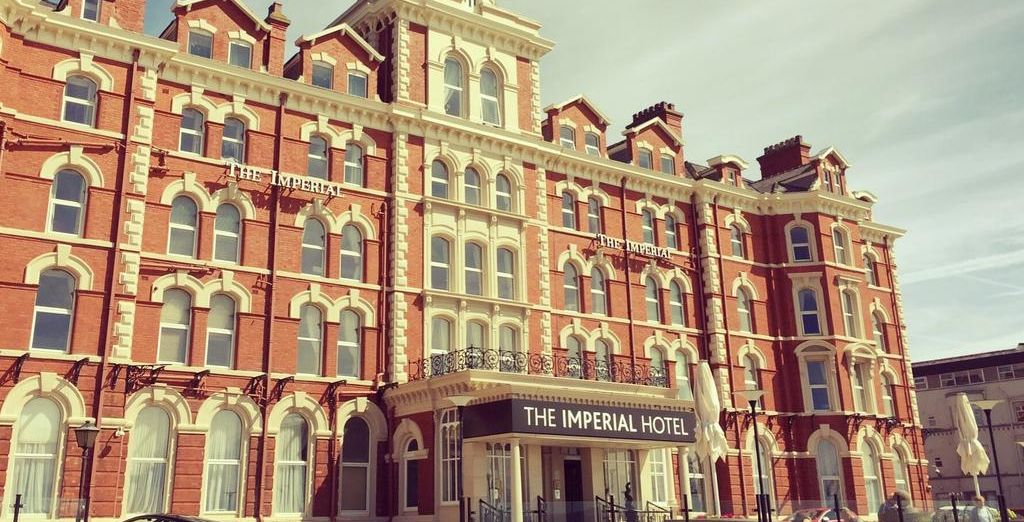 Choose your hotel based on what your needs are: if you need to be central to the town, then one of the promenade-side hotels are your friend, whereas if you need peace and tranquillity, then one of the more distant hotels will better suit your needs.
How to Get There
Blackpool lies on the west coast of England, and is well supplied by trains and coaches. The roads are easy to navigate and there are plenty of secondary roads, should the motorway be shut down for a time. Blackpool has no commercial marina, so there are no direct ferries into the town, but if you are travelling by boat or ship, it is close to a number of suitable ports, from which you can take public transport onwards.
How to Make a Booking
Why not sign up to our newsletter and ask for Blackpool alerts to be emailed to you? In this way, when you see a bargain that you simply cannot resist, you can click on the link, make your booking and score a great deal at the same time?
The Opinion of the Voyage Prive Expert on Blackpool
Blackpool had a reputation some years ago, for being a bit of a 'laddish' town, with poor behaviour (mostly alcohol fuelled) dominating headlines and impressions of the town. Recent investments and a crackdown on unchecked drinking has seen major improvements and the atmosphere has returned to a more stately, family friendly and welcoming one.
Blackpool: Illuminating the Sea-side Since 1879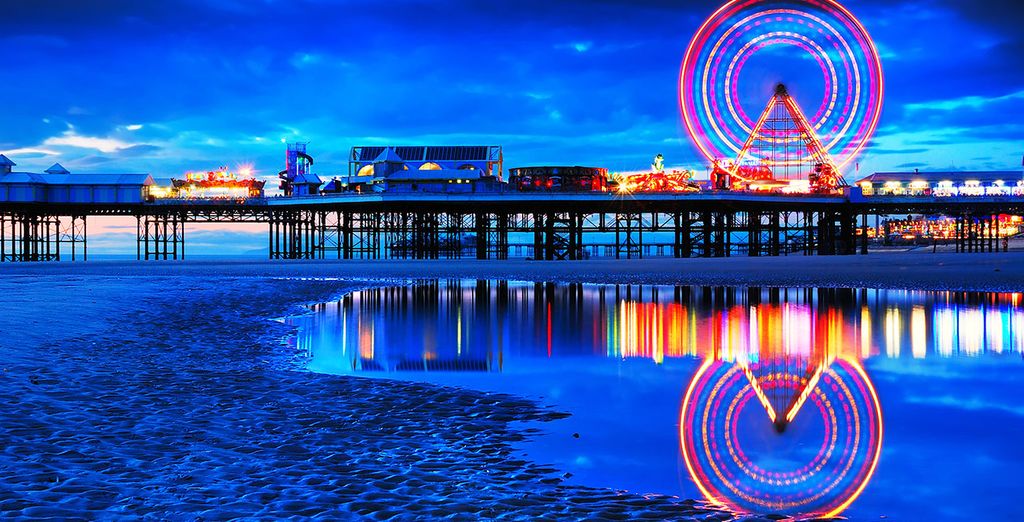 Blackpool has been continuously occupied for millennia, with 13,500 year-old remains showing that the Roman settlement in the area was a relatively young village, comparatively speaking. Everyone loves the seaside, and this is why Blackpool has always been popular. It still is: come and see for yourself!