Lisbon City Break
Looking for a Luxury City Break in Lisbon? ⭐ Enjoy Luxury Accommodation and Deals up to 70% off to discover the Portuguese capital ! ✅.
Five Things to See and Do in Lisbon
1. Torre de Belem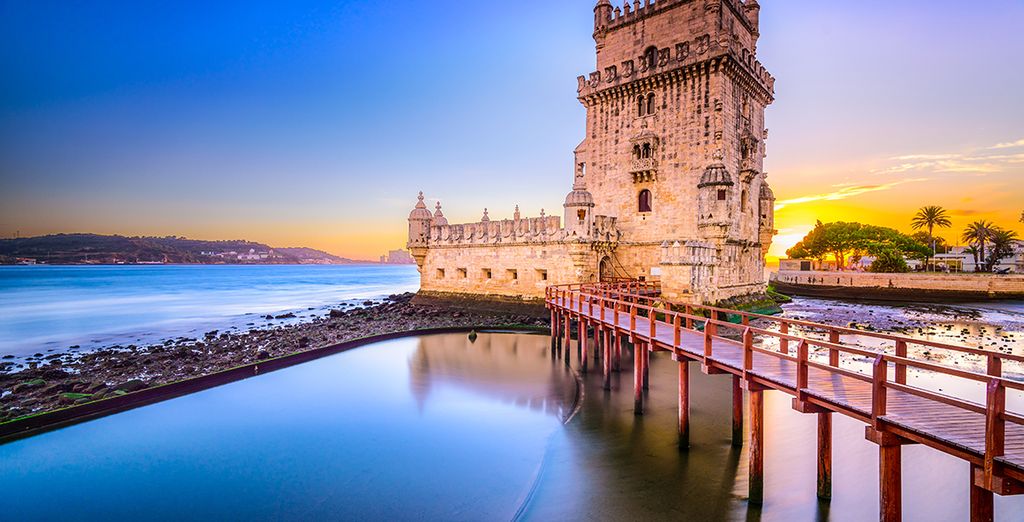 Properly called St Vincent's Tower, this charming square turret looks like something out of a fairy tale, especially given its water-side location. Built in the early 1500s, the tower has served as both fortress and gateway. It is a UNESCO World Heritage site, and is built from pale limestone and is well worth a visiting and climbing the tower to admire the panoramic view over the city and the sea.
2. St George's Castle
Castelo de Sao Jorge is a granite and concrete edifice that has grown up in a place that has been fortified since at least 48AD. The castle is perched on the hill overlooking the city and it worth exploring for a glimpse into historic Portugal as well as for the far-reaching views from the vantage point.
3. Monastery of Jeronimos
Built from the same pale limestone as the Tower of Belem, this immense building has been standing for over five hundred years, having been built on the site of an existing smaller and somewhat dilapidated church. The immense building has been the site of important Portuguese ceremonies and is well worth a visit just to admire its enormous magnificence.
4. Lisbon Oceanarium
Perched on the edge of the ocean, the oceanarium is home to 450 different species including penguins, jellyfish, seahorses, sharks and many more. Enjoy a few hours exploring the artificial lagoon that extends out to sea due to being built on a pier, admiring the many marine creatures and learning a little about their vulnerabilities and strengths.
5. Feira de Ladra
Some people think the name means 'thieves' market' because ladra means 'thief' but in fact, the word has been corrupted from ladro a word referring to a small flea or bug often found in antiques, so a better literal translation is 'flea market'! Only open on Tuesdays and Saturdays, the market is a bustling mixture of tat and priceless antiques. Browse everything from CDs to coins to military memorabilia as you work your way around this historic marketplace, first established in the 17th century.
The Best Hotels for a City Break in Lisbon
From delicious healthy breakfasts to indulgent cocktails this beautiful hotel will cater for your every whim, all in the heart of beautiful cosmopolitan Lisbon. If you overdo the sightseeing or the cocktails, you can enjoy a soothing session in the steam room or a relaxing massage. Soak up the sun at the poolside or work up a sweat in the gym before heading out to explore the city.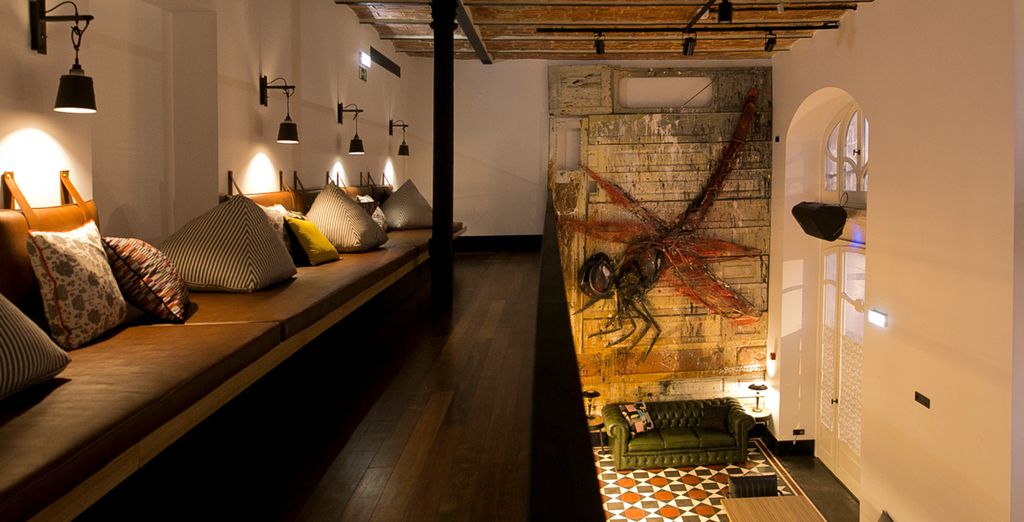 A fabulous new hotel, designed over a hundred years ago and newly-built to fit in with historic Portuguese architecture, this establishment supports new and exciting local artists whose work is featured in the rooms and public areas, being regularly refreshed. The rooms are elegant and comfortable, with a Moorish air, cool in the heat of summer and cosy in winter.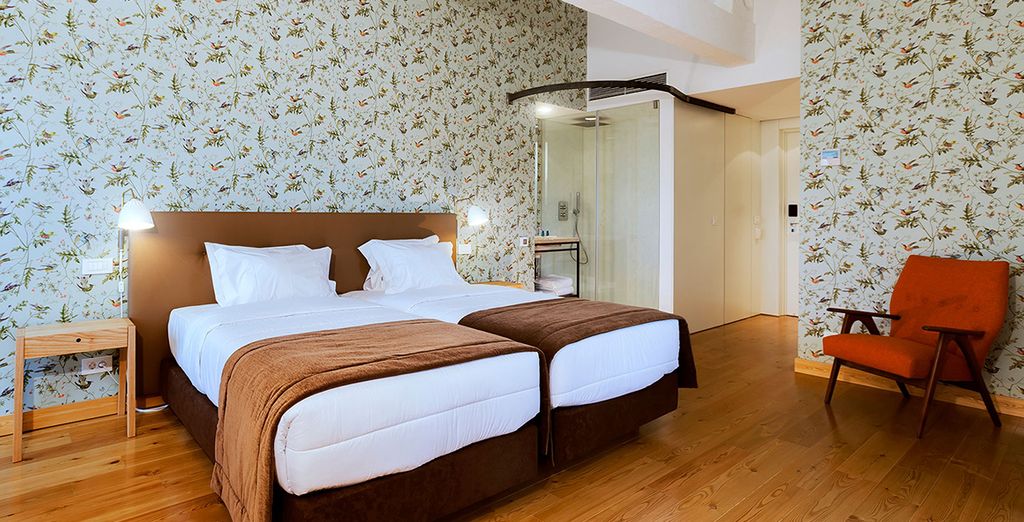 Close to the centre of Lisbon, you will find yourself close to the Bairro Alto district, where thriving nightlife, and excellent shopping, and eating opportunities can be found. With only forty-five rooms, the boutique hotel prides itself on attention to detail when it comes to customer care, with the provision of unique toiletries, unusual but quintessentially Portuguese décor and all the modern amenities you could desire.
Plan Your Lisbon City Break
There is a lot to see and do in Lisbon, so if your time is limited, perhaps draw up an itinerary prioritising those sights you definitely want to see with notations about what lies nearby. Plot a course over the city that will minimise your commuting time in favour of more exploration or time for leisurely meals.
The best time of year to go to Lisbon
Summer tends to be very hot and crowded in Portugal, so visiting as the seasons change – from March to May, or September to October – can be an unexpected pleasure. The crowds are reduced, the temperatures pleasant and hotel prices may even be lower too!
Getting to Lisbon
Lisbon is readily accessible by most forms of transport up to and including by water. Trains serve the city well, from all over Europe, and the city is easily attainable by car too. International travellers can fly straight into Lisbon International Airport catching a shuttle bus to the city centre or a taxi to their hotel.
Where to eat? The best districts and restaurants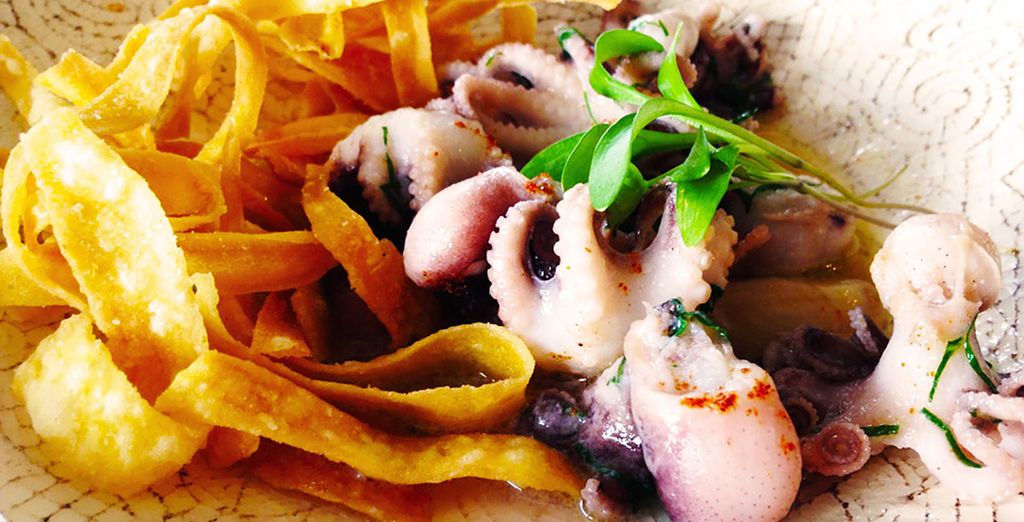 The Mercado de Ribeira offers everything that a travelling foodie could desire. The downstairs is a more traditional market, with fresh fruit, succulent vegetables, and in general appears unchanged for hundreds of years. Upstairs is where you will find the quirky food offerings with gourmet treats, Portuguese wines and cutting edge cuisine.
For tasty and fresh seafood, visit the laid back beach area of Cascais where you can stroll along sunlit cliffs before choosing one of many internationally renown seafood restaurants.
Nightlife in Lisbon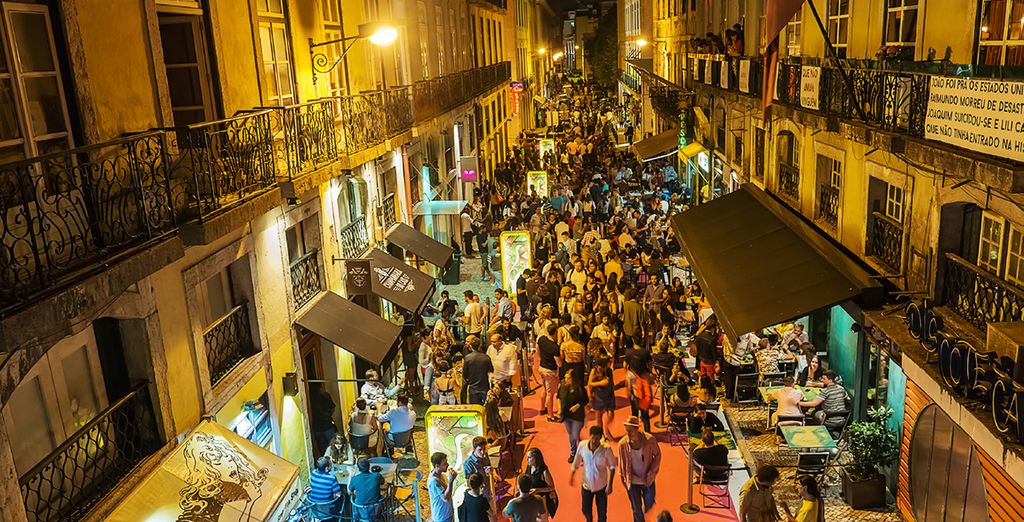 The nightlife in Lisbon is fantastic, with a huge range of pubs, clubs and lounges to choose from, catering to all tastes, ages and music preferences.
Our practical advice for a Lisbon city break
Lisbon is an all-round destination with a little bit of something for everyone: there is architecture, art, fabulous shopping, delicious food, seafood, beaches, theatre and more. You will need to plan your holiday with care to be sure to do as many of your chosen activities as possible without burning out.
What to pack for a city break in Lisbon?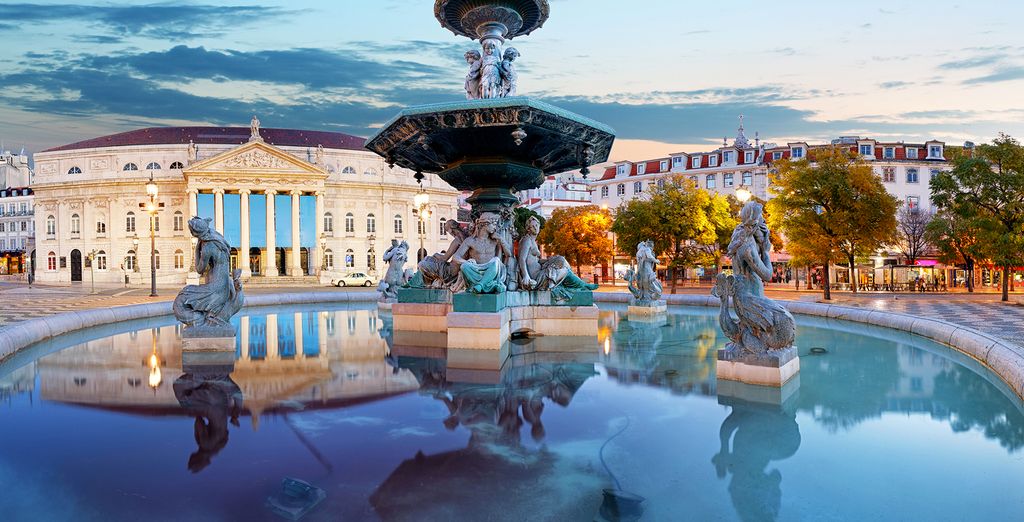 Pack according to the time of year that you are travelling. Summertime in Portugal tends to be very hot, and shorts and flip-flops are de rigeur, while winter can be cool and temperate with occasional dips into frosty cold. If you are planning on beach trips, bring a swimming costume, towel, sunglasses and sunscreen: and bring sturdy walking shoes along with you if you plan on doing a lot of walking.
What budget to plan?
Lisbon is one of the cheaper European cities and after your accommodation has been covered you will be able to get on with about fifty or sixty euros per person per day for meals and travel.
Useful information before going to Lisbon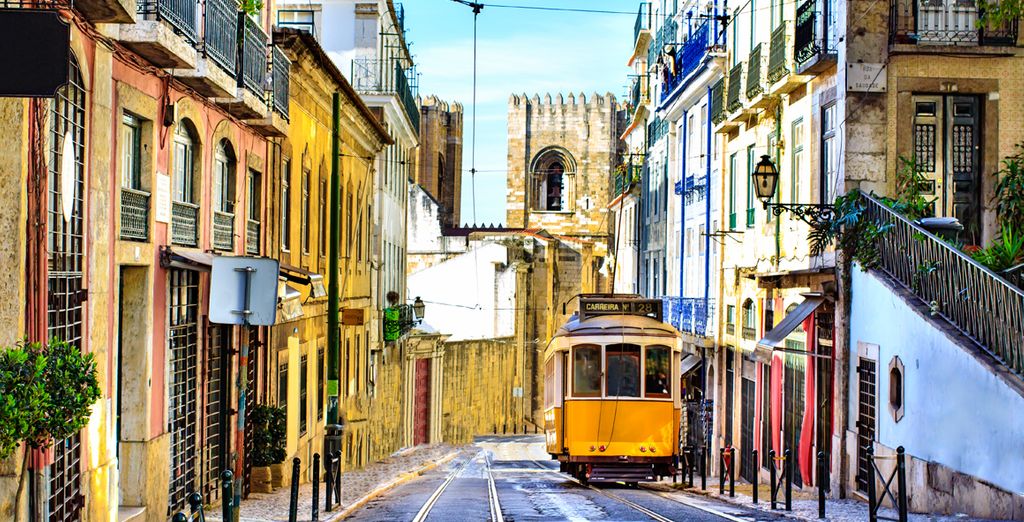 Portuguese is the official language of the country, but English is fairly widely spoken in Lisbon. If you speak Spanish, there are many similarities between the two languages so you will be able to make yourself understood. As a member of the European Union, the main currency is the euro which is available from bureaux de change. Beware of pickpockets which can sometimes target tourist areas, and do not expect them to look like scruffy vagabonds: modern pickpockets pass well in crowds, dressing up as business people to blend in. But in general Lisbon is a very safe city and you will need to exercise no more than usual caution.