The Top 5 Hotels in Brockenhurst



Table of contents
The top 5 hotels in Brockenhurst
Looking to book the perfect New Forest getaway? Choose from the cosiest country lodges and luxury retreats in Brockenhurst here at Voyage Privé!
Our best Brockenhurst hotels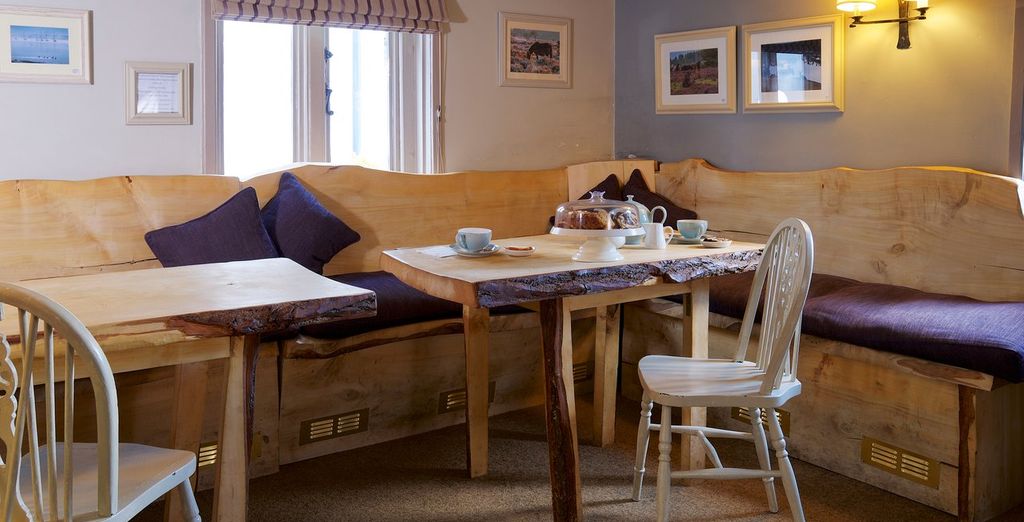 This charming hotel is nestled in the heart of the New Forest, with bespoke furnishings crafted from local, sustainable woodland. The interiors offer a fine blend of country chic and rural rustic decor. The hotel benefits from a delightful 17th-century cottage that doubles up as a cosy bar.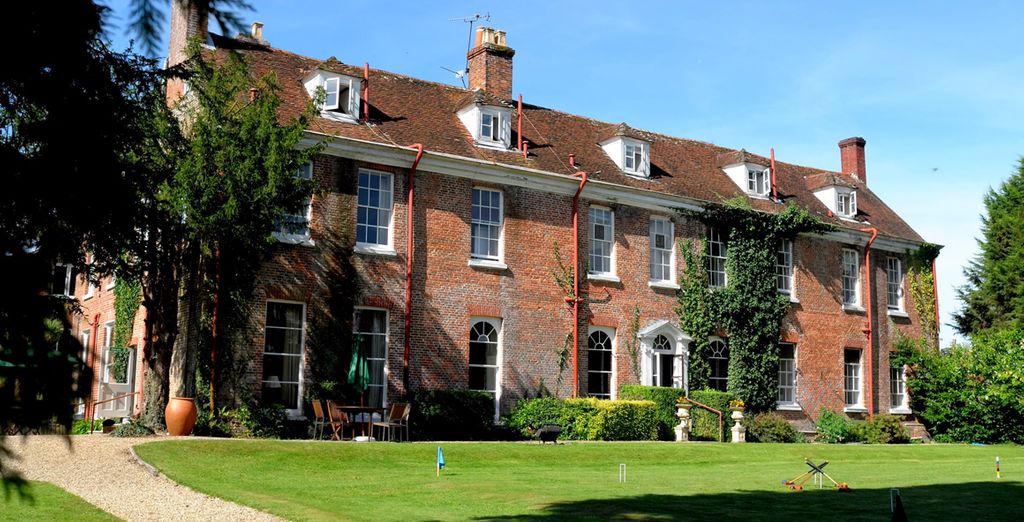 Live out your regal dreams with this former hunting lodge of Charles II. Surrounded by charming woodland and captivating scrubland, it's a tranquil retreat with ample walking trails. The hotel itself boasts a mix of antique and contemporary furnishings, with an award-winning spa for pampered stays.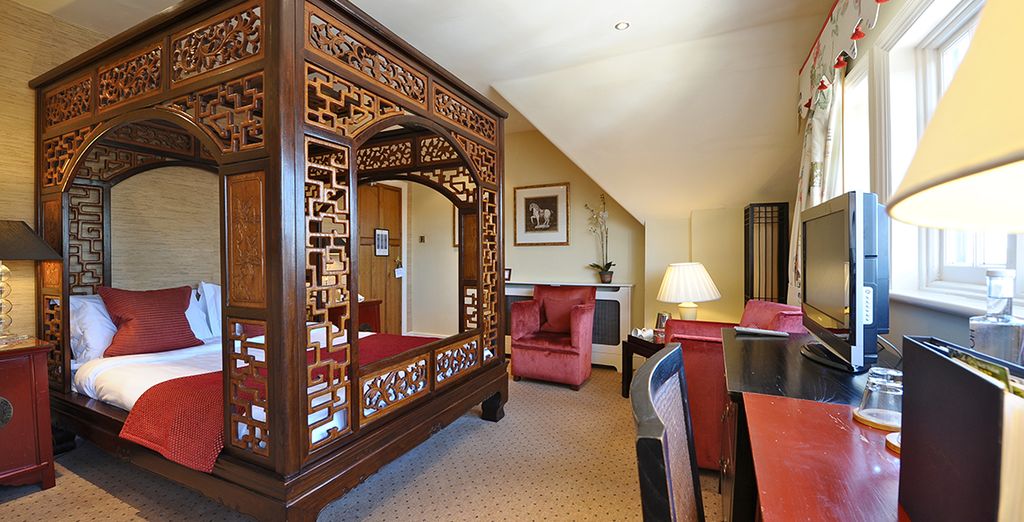 Situated on Brockenhurst's pleasant high street, the 18th-century Montagu Arms exudes charm. It offers leafy, ivy-strewn exteriors and pretty original period furnishings within. The on-site restaurant comes highly praised, and you can even indulge in some spa treatments during your stay.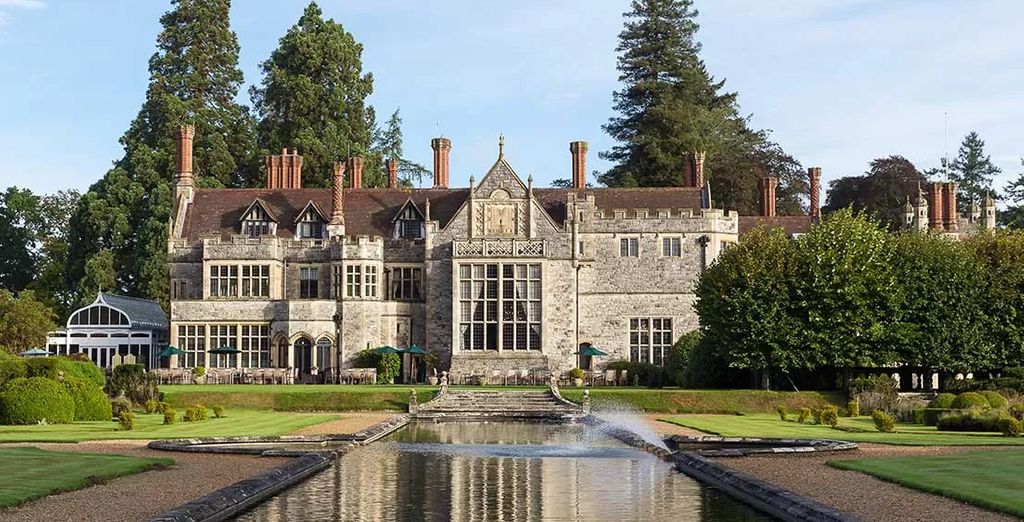 This impressive 19th-century stately manor is designed with an alluring blend of Tudor and Gothic features. It's surrounded by beautifully manicured gardens and extensive ponds, and features lovely dining terraces to while away the evenings. Inside, the hotel sparkles with opulent furnishings, from grand dining rooms to bright and modern bedrooms.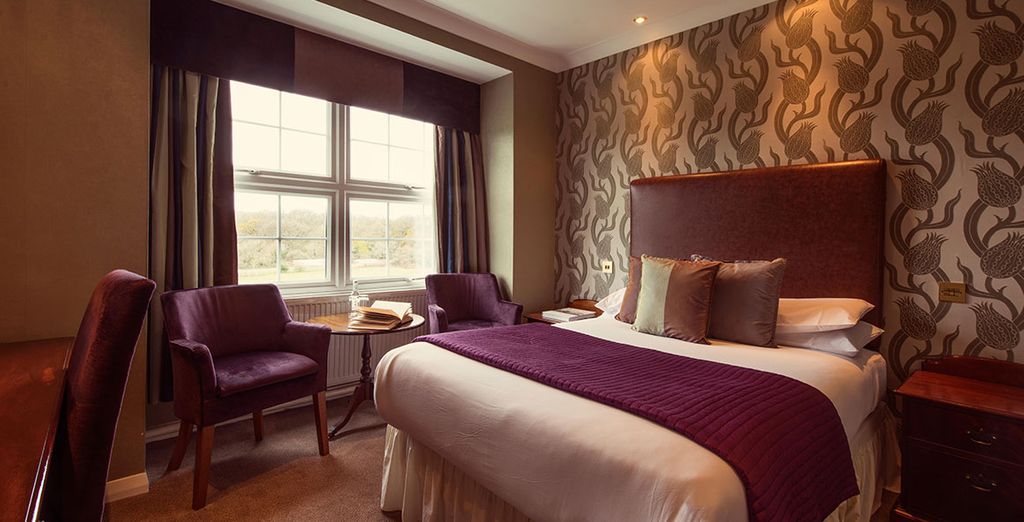 Situated in the heart of the New Forest, this luxury countryside retreat is the perfect romantic getaway. Offering an award-winning dining experience, guests can also indulge in some much-deserved spa treatments. The hotel's rooms are exquisitely decorated and offer luxurious amenities and bathrobes for guests.
Services you will find in our Brockenhurst hotel stays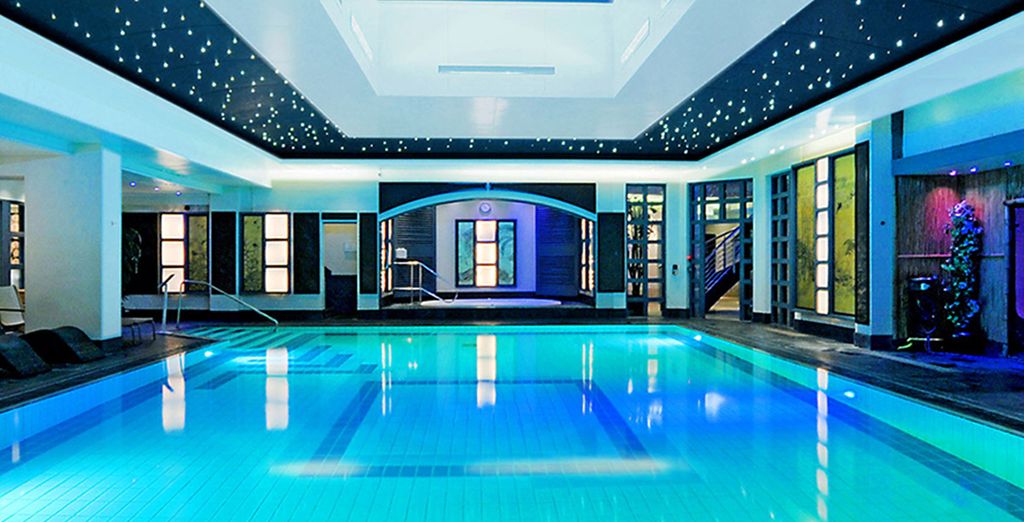 Free Wi-Fi
Tea and coffee making facilities
Flatscreen TV
Country views
En-suite bathrooms
Luxury bathroom amenities
Award-wining restaurants
Welcoming bar
Spa and pool facilities
Going on holiday in Brockenhurst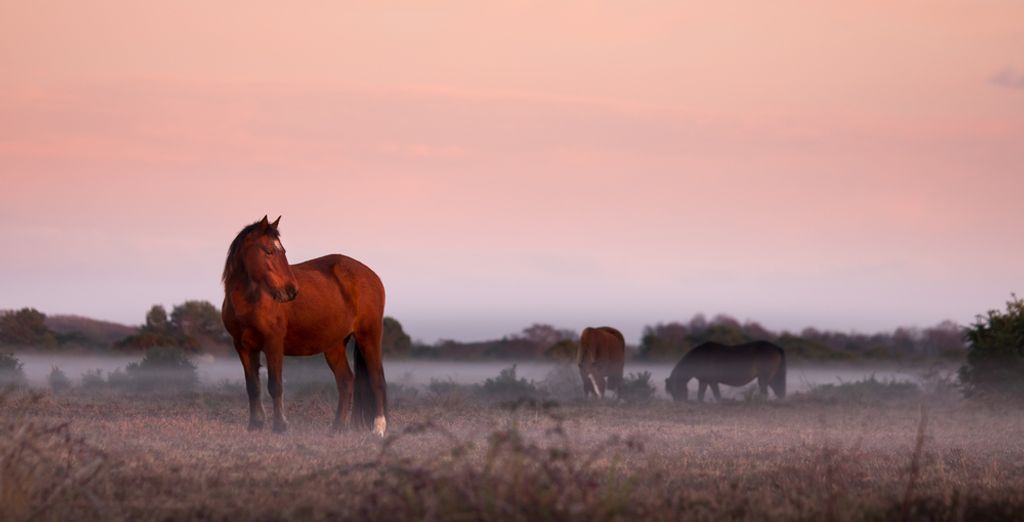 Brockenhurst and the New Forest are magical places whatever the season. The busy summer period has its charm, particularly as the weather warms up for pleasant walks and excursions. What's more, Brockenhurst bursts to life with outdoor festivities and events. However, spring and autumn are among the most prized periods to visit. In spring and early summer, wildflowers and bluebells are in bloom. In autumn, the forest's foliage is at its best. Considered a shoulder season, prices are more competitive and the area is less busy. Winter can be just as charming, especially if you're exploring other villages around Brockenhurst. Just remember to wrap up warm and pack wellies for wet weather.
Hotel offers at Brockenhurst convenient for all kind of travel
Brockenhurst is an idyllic village for a romantic getaway and a fine base for family or group holidays. Nestled in the heart of the New Forest, a wealth of fun activities are at your fingertips. From hiking and cycling to horse riding, there are extensive country trails to explore. What's more, little ones are well served with the fabulous Paulton's Park and Marwell Zoo. A stay in one of our Brockenhurst hotels offers an excellent, intimate experience. You'll find award-winning menus and impeccable service for a romantic couple's stay. That's not to mention the many other fascinating culinary and cultural activities in the area. The surrounding region is brimming with opulent stately homes and historic attractions.
The range of Brockenhurst hotels we have to offer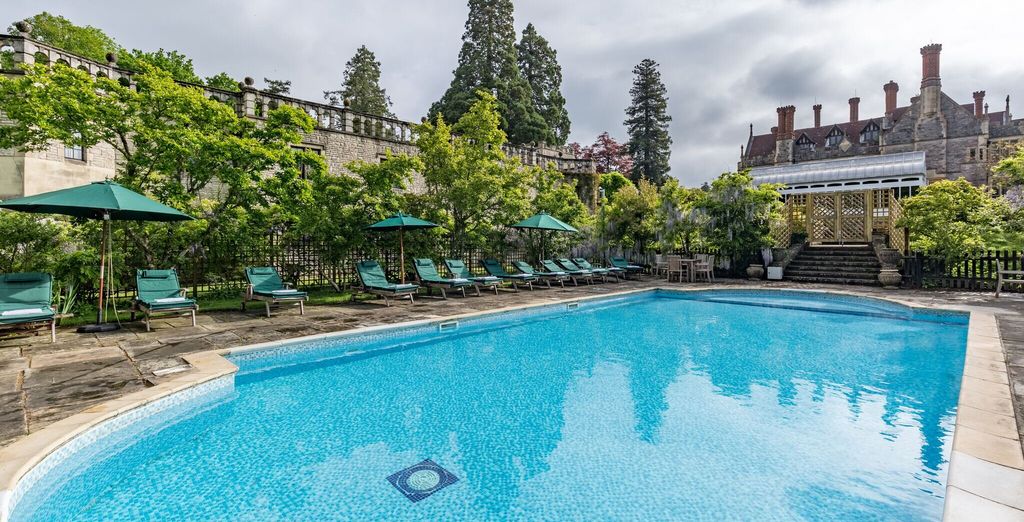 Historic hotels
Pub hotels
Country manors
Cosy cottages
Brockenhurst: what should we bring for a hotel stay?
Charging cables
Guide book with walking maps
Comfortable hiking shoes
All-weather clothes
Evening attire
Backpack for walks
Pack-away towel
Your best hotel in Brockenhurst: how to get there and make your booking
How to get to Brockenhurst
Brockenhurst and the New Forest are easily accessible by public transport or car. The closest airport is Bournemouth, but London-bound travellers will find convenient rail connections too. Brockenhurst offers many rail services to London, Poole, Bournemouth and Manchester, among other stops. As such, it's perfectly possible to organise a fun, car-free trip. Buses connect many of the area's villages, and cycling is among the more pleasurable ways to explore your surroundings. If you are arriving in Brockenhurst by car, try to avoid peak times and public or school holidays.
How to book your hotel in Brockenhurst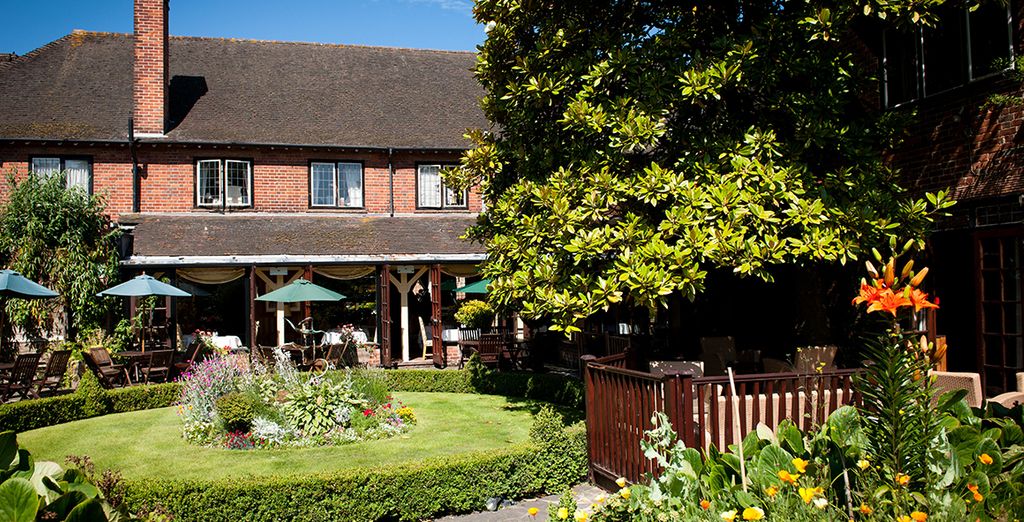 You'll find a wide range of delightful hotels at members-only rates through Voyage Privé. Membership is completely free; just click "join now" to get started. After registering, you'll gain access to the latest luxury offers, from regal manor stays to quiet cottage hotels. To get going, type your travel dates and destination into the search menu and select return. You'll receive a full breakdown of exclusive members rates on handpicked hotels. Can't find the hotel of your dreams? Set up an alert to stay updated on the latest and greatest offers as they arrive. Deals arrive daily for choice locations, both in Brockenhurst and around the world.
The opinion of the Voyage Privé travel expert on Brockenhurst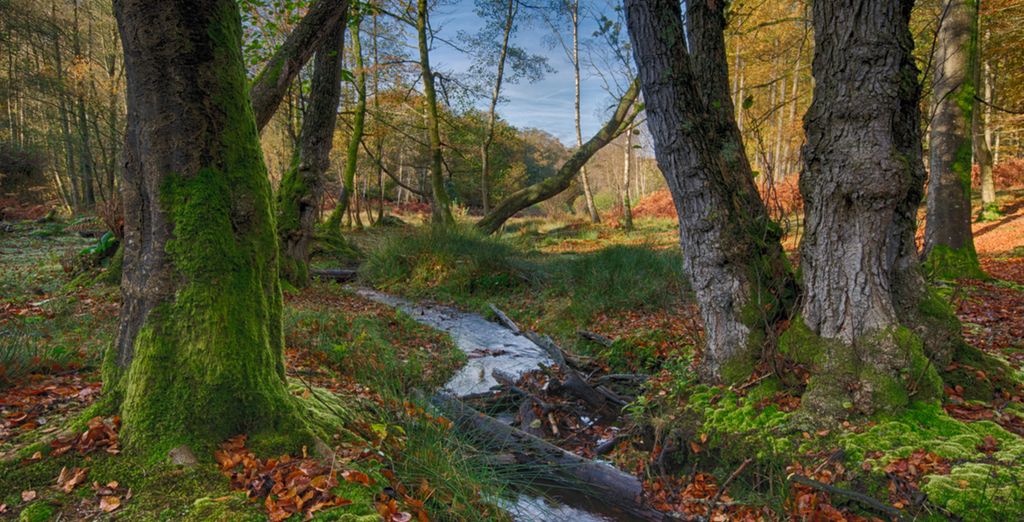 Brockenhurst is a tranquil country village that's a perfect getaway in the charming New Forest. Loaded with services for exploring the surrounding countryside, you can rent cycles or learn to horse ride from this base. Even better, the village boasts several fine pubs and restaurants to explore and indulge in, including the ever-favourite Foresters Arms. Many noted nature reserves are available at your doorstep, from tranquil Whitefield Moor to Roydon Woods and Beaulieu Heath. Our hotel options run the gamut of quaint stays to opulent retreats to ensure you have an atmospheric stay surrounded by nature.
Brockenhurst: where history comes to life
Brockenhurst is the perfect base to explore the New Forest's captivating history and heritage. The very foundation of the region is a fascinating story, as it was proclaimed a royal forest under William the Conqueror. What's more, the New Forest is surrounded by myth and legend, from hidden giants to the dragon of Burley Beacon. You can visit the famed Rufus Stone, where William II was said to have been killed by an arrow. Or visit the 16th-century Hurst Castle, a coastal defence built by Henry VIII.