Plan your trip with our Mauritius Travel Guide
Discover all the key for Mauritius with our travel guide. Top 10 Mauritius attractions, best advices, hotels. Prepare yourself for unforgettable holidays
Travel to Mauritius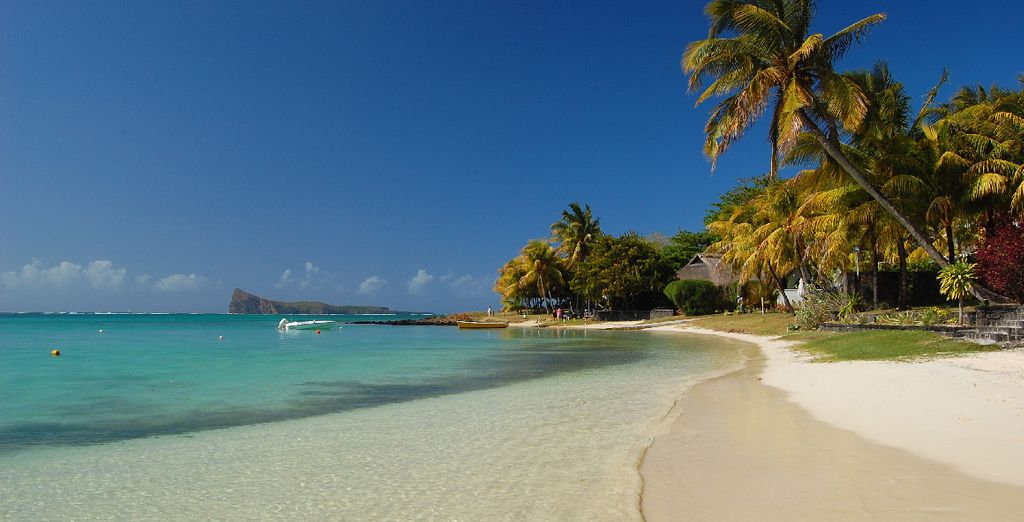 The beautiful island of Mauritius is situated just off the South Eastern coastline of Africa and has a long and colourful history. As a former British colony, Mauritius gained independence in 1968 and is renowned for the production of strong rum using locally-grown sugar cane. The country has a tropical climate and is becoming an increasingly popular holiday destination with sophisticated, contemporary travellers. You're sure to enjoy lounging on some memorable beaches when you holiday in Mauritius and will enjoy a friendly and cheery welcome from locals in any place you visit. This tropical and volcanic island features a number of exclusive, luxury beach front hotels and you can choose from a variety of exciting holiday activities, from watersports to walking with lions. Although winter sun breaks to Mauritius are a popular holiday option, the island makes a perfect destination any time of year. The island's colonial heritage makes it an ideal vacation destination for history buffs, as there are plenty of monuments remaining from its era under French and then English management. You'll also discover old tea plantations, Indian street markets and temples dotted throughout this scenic and beautiful island. Beach lovers, though, can just enjoy total relaxation under tropical palm trees on the island's many powder white beaches.
Top 10 things to see and do when holidaying in Mauritius
1. Grand Bassin Lake

Take a trip up to Grand Bassin lake, also known as Ganga Talao by the Hindu population of the island. The lake is located high in the mountains and is believed to be the most sacred Hindu place in Mauritius. A temple dedicated to Lord Shiva is situated at the lake and you'll also discover gigantic statues dedicated to Lord Shiva and Lord Durga on your arrival at this holy site. Hindus believe the lake is filled with waters from the River Ganges and make pilgrimages to the beautiful location on a regular basis. The lake area is home to wild monkeys, and you'll also spot lots of native birds during your trip. Admission to the lake and temple is free, and visitors are welcome any time of year. A modest dress code is in operation, so ideally no revealing tops or shorts should be worn.
2. Take a day trip to Chamarel waterfall and the Seven Coloured Earth dunes

An enjoyable Mauritius day trip for any holidaymaker is a tour to beautiful Chamarel waterfall and the unique Seven Coloured Earth Reserve. The almost 100-metre waterfall drop of Chamarel is a spectacular sight for visitors and is located in the midst of the tropical vegetation of the Black River Gorges. This is the highest waterfall on Mauritius and well worth a visit. You can climb the steps to the upper viewing platform, where you can see the waterfall in all its glory as it cascades to the pool below. Views of River St Denis as it meanders its way to the nearby ocean are also breathtakingly beautiful. Climb the stairs to the viewing platform at the top and take a look at the breathtaking waterfall as it hits the pool 100 metres below. The upper platform is also the location for the Seven Coloured Earth Reserve, a stunning desert site which is made up of sand dunes of varying colours including reds, purples and browns.
3. Black River Gorges National Park

More active holidaymakers will discover there's ample opportunity to hike the many trails of the 6,574 Black River Gorges National Park. The verdant and lush forested park is home to more than 300 different species of flowering plant and is famed for its native pink pigeon population. The bird only lives on Mauritius and is virtually extinct, but hikers stand the best opportunity of seeing this rare bird in its natural habitat. There are 50km of trails through the park, but it's wise to be prepared for some rough hiking if you do decide to spend the day walking these forests in the south of the island.
4. Skydiving

Thrill seekers, on the other hand, will find that skydiving is a perfect way to see all the beauties of Mauritius from the air. There are a variety of skydive operators on the island offering tandem skydive jumps for tourists over the age of 18. All essential kit is provided for the skydive, so you just need to turn up to enjoy an adrenaline packed skydive overlooking some of the most outstanding scenery you're ever likely to see.
5. Grand Baie (Grand Bay)

Grand Baie is the main tourist resort on Mauritius and well worth a visit. It is located in the north of the island and famed for its great nightlife, shopping opportunities and restaurants. Water sports enthusiasts will enjoy visiting Grand Baie, where various activities are available including sailing, diving, jet skiing, water skiing and windsurfing. The area is famed for its lagoons and the clarity of the azure seas, although bathers from Grand Baie beach will find the frequent boat traffic can make it difficult to get into the sea.
6. Pamplemousses Botanical Garden

The Pamplemousses Botanical Garden is one of the oldest botanical gardens in the world and renowned for its giant pond with water lilies. The garden is officially known as Sir Seewoosagur Ramgoolan Botanic Garden and has around 37 hectares of land, featuring a range of palm trees from around the world, spices, sugar canes and ebonies. It is located close to Port Louis.
7. Crocodile and Giant Turtle Park

The Mauritius Crocodile and Giant Turtle Park is situated in the south of the island and well worth a visit. You'll get to see lots of giant Nile crocodiles in this rainforest location, alongside giant turtles. Head to the tortoise nursery to feed baby tortoises and spend time wandering around the peaceful walkways in the park and looking at the variety of animals on display, including giant bats, monkeys and a wide range of insects.
9. Ile Aux Cerfs

Back in the days of English colonisation, the Ile aux Cerfs island featured lots of wild deer. There aren't deer on this beautiful island any longer but it is well worth visiting for the day. The island features some of the most beautiful beaches in the world, alongside a spectacular lagoon that's perfect for swimming and snorkelling. There are plenty of restaurants on the island, as well as a popular golf course, the Bernard Langer.
10. Maison Eureka (Eureka House)

This colonial mansion has stood the test of time well and is located in the mountainous heart of Mauritius, close to Moka. Visitors to Maison Eureka enjoy a guided tour of the all-wood property which was formerly owned by French, then British, aristocrats. The house is complete with antique furnishings to give an idea of just what life must have been like for the wealthy colonisers. The lush gardens feature traditional Mauritius trees and plants, alongside a unique English garden design.
Best time of year to visit Mauritius
Mauritius has a year-round tropical climate, so it's possible to holiday at any time. The very best time to visit, though, is between May and December, when the island is a little cooler but still dry and sunny. The summer months between November and April can be extremely hot and humid. The tropical rains of the cyclone season between January and March can be a problem, so it's wise to avoid the island throughout these months.
The months of June to August and then December are peak holiday times on the island, so if you don't want to mix with too many tourists you may want to book in quieter months of the year.
How to get there
UK travellers don't need a visa to enter Mauritius and can stay up to 60 days. You may need a yellow fever vaccination, however, and should check this out with your GP. There are regular, scheduled flights to Mauritius from a variety of international airports, such as in the UK, France, Germany and Italy and taxi journeys from the airport to the popular destination of Grand Baie take about 90 minutes.
Which hotel to choose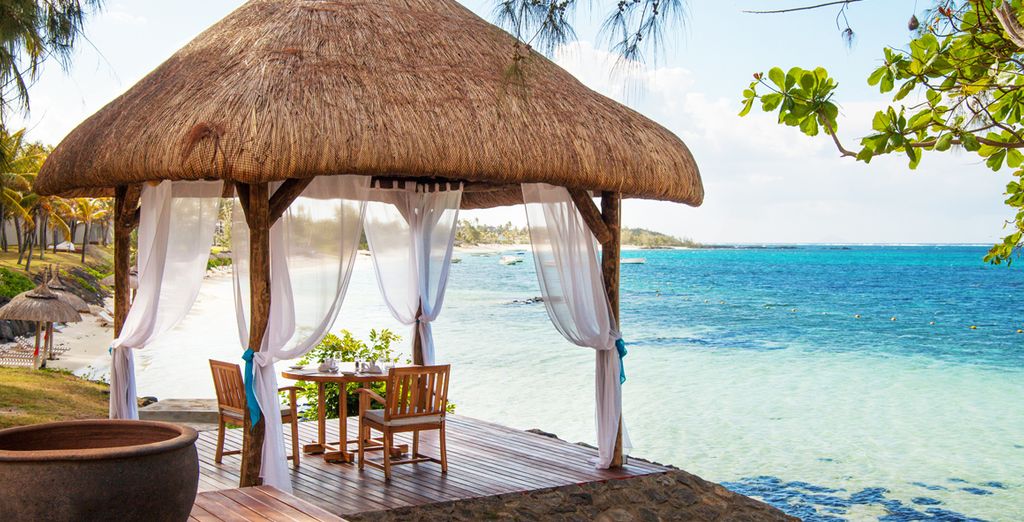 There are a variety of outstanding hotels in Mauritius, these include:
This outstanding beach resort hotel offers all inclusive dining, spa facilities and a variety of in resort activities, including a kids' club. The luxurious accommodation features ocean views and some rooms have their own ocean view jacuzzi. The hotel is just an hour's drive from the airport and 20 minutes away from St Louis, the island's capital city.
This exclusive resort provides deluxe accommodation, most suited to sophisticated travellers. The hotel is situated in a quiet, beach front area in Turtle Bay and offers a variety of excellent on site restaurants. On site leisure amenities include plunge pools, a spa, an infinity pool, a pool, massages, facials and hair treatments. Spacious bedrooms feature a king-size bed and a full bathroom complete with bath tub.
The Lux Grand Gaube is a paradise idyll, featuring on-trend interiors designed by Kelly Hoppen in 2017. With its own private beach, and surrounded by three outstanding bays, the hotel offers guests a memorable beach holiday experience. It's situated close to the tiny fishing village of Grand Gaube, just an hour's drive from the airport.
Festivals and culture of Mauritius
Mauritius is an exciting fusion of Creole, Indian, Chinese and African cultures, and offers a warm welcome to holidaymakers. This melting pot of different cultures means there's always some festival or event happening on the island, no matter when you visit. Some of these include:
1. Thaipoosam Cavadee held in January in honour of the Tamil god Lord Murugam
2. Thimithi, a Tamil fire walking ceremony which lasts ten days and is celebrated in October
3. Holi, the Indian Festival of Colours held in March
4. Mid Autumn Festival a Chinese celebration held in autumn
5. Chinese Spring Festival to mark the Chinese New Year, held in the China Town area of St Louis in early February
6. Eid-ul-Fitr is celebrated by the island's large community of Muslims and held in June
Mauritius map
Our practical advice for travelling to Mauritius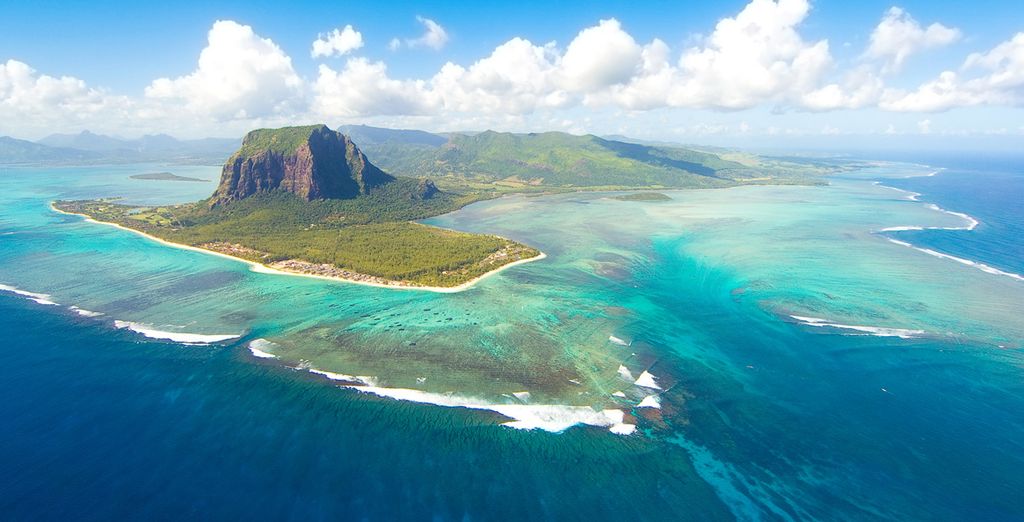 Nearly 150,000 British tourists holiday in Mauritius each year and they tend to highlight just how warm and welcoming the people are. Most crime on the island is non-violent, but you should take good care of your belongings as theft is common, particularly in the capital of St Louis and main tourist destinations.
Local currency
The local currency is the Mauritian rupee, and a good tip is to take UK pound sterling with you and change it in the Arrivals Lounge at the airport to get the best rates. You'll be able to use your debit and credit cards at ATMs in Mauritius as well. In November 2018, the exchange rate was around 45 Mauritian rupees to the pound.
Time difference
Mauritius is four hours in front of the UK.
What language?
English is the official language spoken in the Parliament in Mauritius, however French is also commonly spoken by around 70% of the population. A French Creole patois is also used by many people.
Getting around Mauritius
Mauritius has quite good bus links, so it's possible to travel around by local bus, however these can take time. Therefore, if you need to travel a fairly long distance you might be advised to book a cab for the journey. Rental cars are also fairly inexpensive and local roads outside of Port Louis don't get too congested.
Popular foods and dishes
Seafood is common in restaurants throughout the island. Some popular dishes include achard, which is a relish featuring pickled vegetables and mustard; fish vindaye, a fish curry with mustard, ginger, onion and garlic; dholl puri, a pancake made of wheat and stuffed with peas that's mostly served with curry, and rougaille, a Creole dish made with tomatoes and meat or fish.
Popular souvenirs to take back home
Some of the popular souvenirs to take back to friends and family at home include locally produced rum and demerara sugar, ship-in-bottle ornaments and a variety of handmade crafts which can be sourced in local shops, bazaars and markets throughout the island.
What clothes to pack for my Mauritius holiday
You can expect temperatures of at least 25 degrees Celsius on your holiday, so you should pack light summer garments to get the most use. If you plan to visit any Hindu temples or Catholic churches, you may wish to pack a demure outfit suited to some of the sacred sites. Visitors planning to go to Mauritius in January or February may need light raincoats, as there will be a chance of cyclone weather conditions.
Popular family attractions
If you're taking your children on holiday, some of the popular family attractions on Mauritius include:
1. Mauritius Aquarium
2. Kids Adventure Park, situated on the east of the island
3. Sugar Museum and Factory visit
You could also take the kids go karting, pony riding or out boating for the day. There are lots of activities geared to younger children on the island
How much cash should I take?
You should probably put aside at least £1,000 each in cash for spending on a two week holiday to Mauritius. You can expect to pay at least £30 daily for a snack lunch and evening meal per person and you will also want to have sufficient cash for outings and excursions.
Discover more travel guides