Ski Resorts in Bulgaria



Table of contents
For affordable skiing, great slopes and plenty of charm, Bulgaria is the place to go this winter. Bulgaria has three main ski resorts; Bansko, Borovets and Pamporovo, as well as main lesser-known ones. As well as prices that are a fraction of what you'll pay on the French and Swiss Alps, the slopes are also excellent places to learn to ski. And Bulgarian food and drink are surprisingly good.
Ski resorts in Bulgaria are highly recommended for beginners, although there are also plenty of challenging runs.
Ski areas and resorts in Bulgaria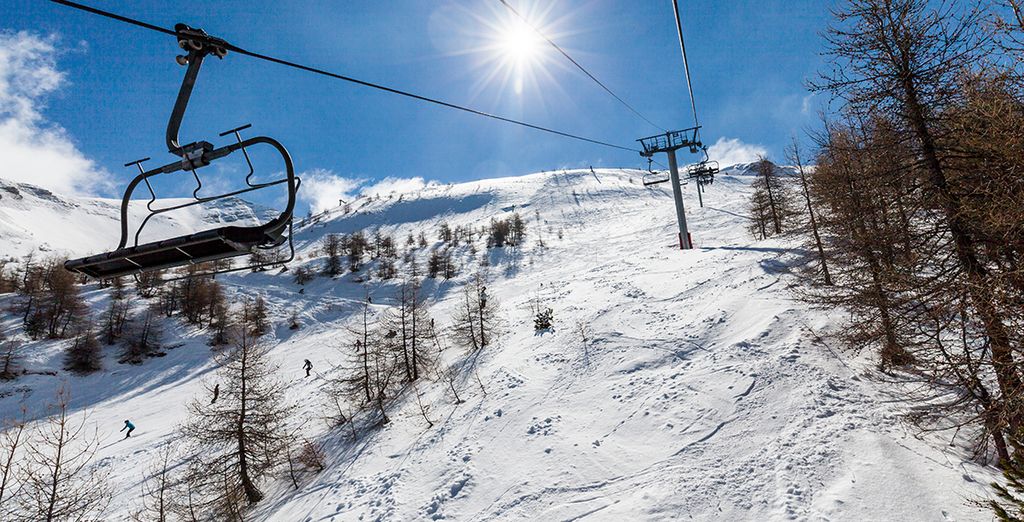 Borovets
Borovets ski resort in Bulgaria is near the town of Samokov and only an hour's drive Sofia, the capital of Bulgaria. The resort is nestled on the slopes of the Mousala ridge of the Rila mountains. Borovets itself is 1390 metres above sea level - good for early snow - amidst ancient pine woods. The highest pistes of Borovets are 2600 m above sea level.
Borovets is a ski resort with plenty of modern amenities, such as four-star hotels, boutiques, bars and restaurants. Guests can enjoy world-class skiing facilities, pistes and lifts and can participate in a wide range of winter sports can be snowboarding, cross-country skiing, night-skiing, and ski-doo to name a few. Ski runs vary in difficulty from novice to expert.
Winter weather is mild with loads of snow with an average January temperature of 4.8ºC. Good snow cover is expected from early December until the end of April. Crisp and clear mountain air have given the resort a reputation for health-giving properties.
Bansko
Bansko is held by many to be the finest ski resort in Bulgaria, and it is certainly true that from 2013 to 2018 it held the title of Winner of World Ski Award's "Best Ski Resort In Bulgaria". Bansko has 16km of excellent ski runs, fine snow conditions and an appealing blend of a modern ski resort and a historic Bulgarian town with an impressive selection of activities, bars and restaurants.
Situated at the foothills of the lofty Pirin Mountains, Bansko is proud of its UNESCO World Heritage status, and it's not difficult to see why it was awarded. If you enjoy a holiday with charming cobbled streets, and historic clock tower and an unspoiled local culture - it is possible to hear locals speak the Bansko dialects - this resort is highly recommended.
Pamporovo
Pamporovo is only 85 km from Plovdiv and 240 km from the capital, Sofia. Pamporovo ski resort is situated in the heart of the Rhodopi mountains. It has the most sunshine of all the Bulgarian ski resorts; mild winters are the norm with 120 sunny days. The ski slopes are snow-covered throughout the whole skiing season that extends from December until mid-April. The average winter temperature is - 3 °C.
The pistes of Pamporovo are well-maintained and suitable for all abilities, although the gently rounded slopes of the mountain make Pamporovo particularly suitable for novices. However, there are plenty of more challenging runs, such as 'The Wall' for skilled skiers.
Ski accommodation and hotel rental offers in Bulgaria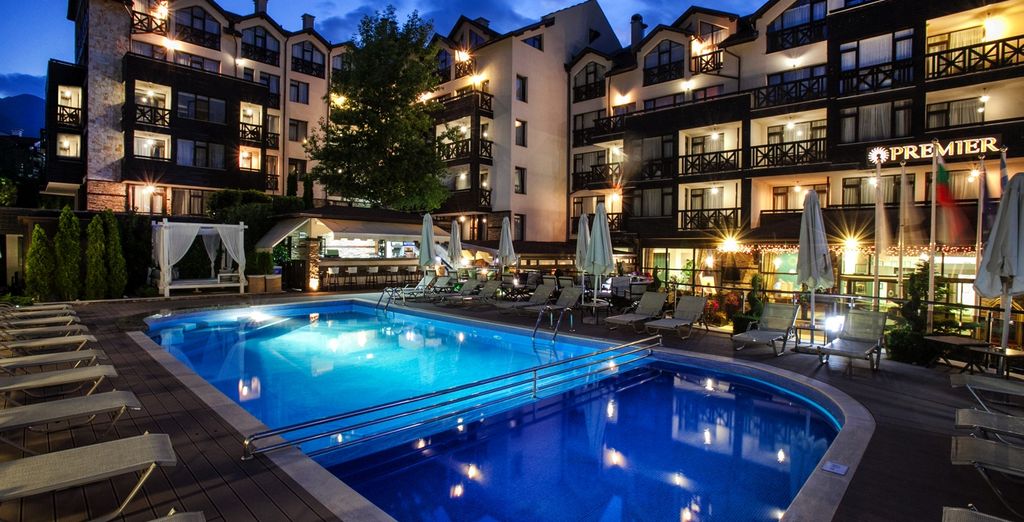 Treat yourself to a holiday at this 5–star mountain retreat, which additionally belongs to the 'Small Luxury Hotels of the World' and is near the historic centre of Bansko.
The Premier Luxury Mountain Resort provides impressive rooms' superb levels of comfort and service' glorious views and wonderful swimming and spa facilities!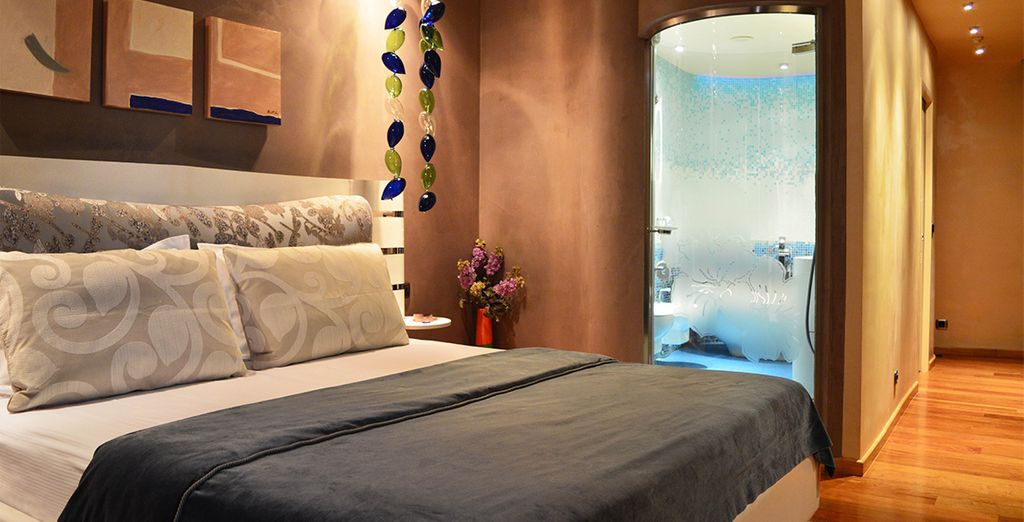 before heading to one of Bulgaria's main ski resorts, why not treat yourself to a few nights at Les Fleurs, a four-star boutique hotel, located in the heart of Sofia, the picturesque capital of Bulgaria. Les Fleurs is the ideal base from which to explore the main attractions of the city, as well as the chance to sample some of the finest cuisine in Bulgaria.
Snow conditions in Bulgaria
Bulgaria has a cold mountainous climate and snow is pretty much guaranteed in the winter season. The country scores highly for snow reliability.
Best time to go skiing in Bulgaria
The winter sports season in Bulgaria starts in early December and lasts until April. Resorts are typically at their busiest over the Christmas and New Year holiday period but February and March are excellent times to go, and there are often fantastic deals available.
The Voyage Prive travel expert's opinion on ski holidays to Bulgaria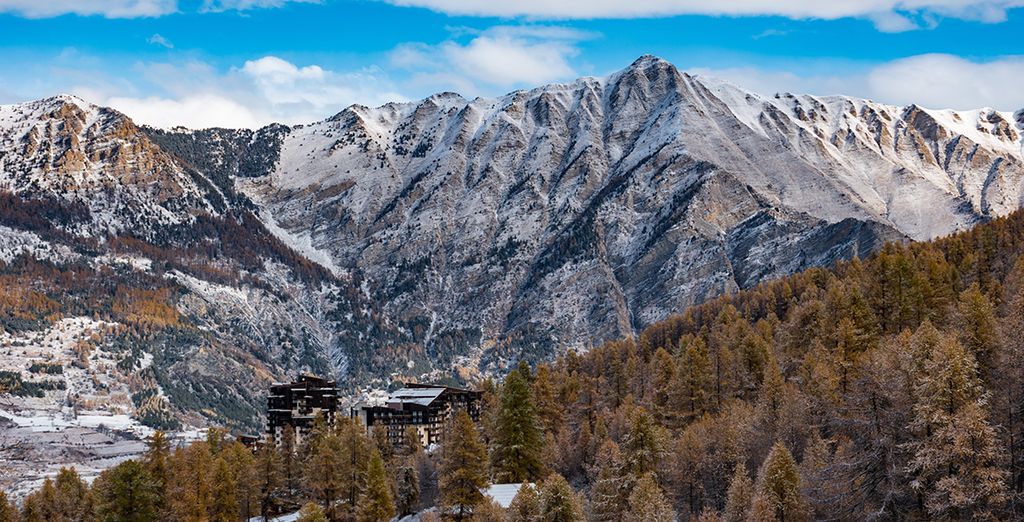 With stunning mountains, good amenities and excellent ski slopes, the ski resorts of Bulgaria have plenty to attract tourists to a skiing holiday. We feel that Bulgarian ski resorts have the potential to appeal to novice and expert skiers alike, with the added bonus of being excellent value for money.
Practical information about Bulgaria during ski season?
How to get to Bulgaria?

There are several airports in Bulgaria, which is a well-connected east European country. Sofia Airport is the biggest, but there are also Varna, Burgas and Plovdiv airports, so finding one to your chosen ski resort is easy. Transfer to the resort to the airport is also straightforward, via bus, taxi or hire car.

What to pack for your ski holidays and how to dress?

Pack plenty of warm ski clothes and sun cream as the hours of sunshine mean that it is possible to experience sunburn whilst on the slopes. The dress code for apres-ski restaurants is smart-casual. It is possible to hire skis and other equipment once at the resort.

What budget to plan for ski holidays to Bulgaria?

A ski holiday in Bulgaria starts from as little as £395 per person. A week's skiing for a family of four to a four-star hotel could cost in the region of £2,500, including ski passes.
Don't stop here ! Take a look at all our ski holidays offers !