China tours - Best tours to discover this Asian country



Table of contents
Treat yourself to a tour of China with a discount of up to 70%, to discover its most beautiful natural parks and unmissable cities.
Why go for a tour in China?
There are few countries as evocative in China. Steeped in rich history, with a culture over 3000 years old and a diverse climate, the sheer size of the country guarantees that something will be found to suit the tastes of every discerning traveller; history lovers can sate their minds with the wonders one of the Five Dynasties of ancient China, aspiring culinary experts can sample the delights of its eight regional cuisines, or for those of you just looking to lie on a warm beach or by a woodland lake and relax, a tour of China has something to offer everyone.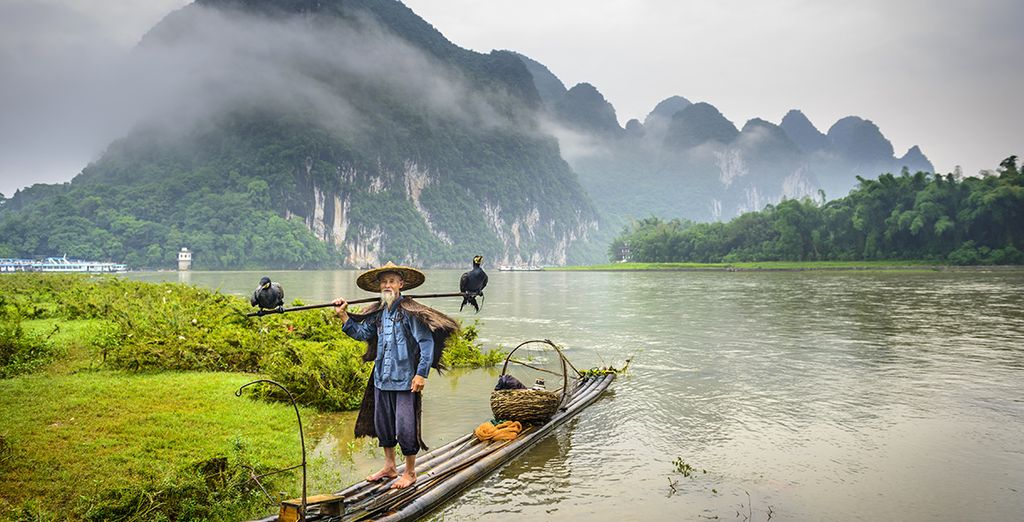 The Voyage Privé Travel Expert's Opinion on tours to China
Over the course of its civilisation, successive Chinese nations have constructed some of the most wondrous feats of architecture and engineering that the world has ever seen. With a collective total of 53 World Heritage Sites, including one of the New7Wonders of the World, the Great Wall of China. Families looking to immerse themselves in culture would be hard pressed to find a better destination than this treasure trove of lore and history.
Of course, if a vibrant climate and dramatic scenes of nature is more the focus, then it would be difficult to find a place with greater variation. As one of the world's "megadiverse" countries, China features sprawling deserts and snow-capped mountains, flourishing riverlands and expansive floodplains, framed by tropical coastland perfect for romantic getaways or family holidays.
As one of its biggest cultural exports, Chinese food has a well-deserved worldwide reputation. But it is only by experiencing it first-hand that a person can get a true appreciation for this wonderful cuisine. Whether its perusing the stalls of Beijing's "Ghost Street" or booking a table at one of Shanghai's 34 Michelin starred restaurants, everyone from aspiring foodies to couples looking to celebrate the last day of an engagement celebration will find something to satisfy their palate.
Top 5 destinations and activities to do during a tour in China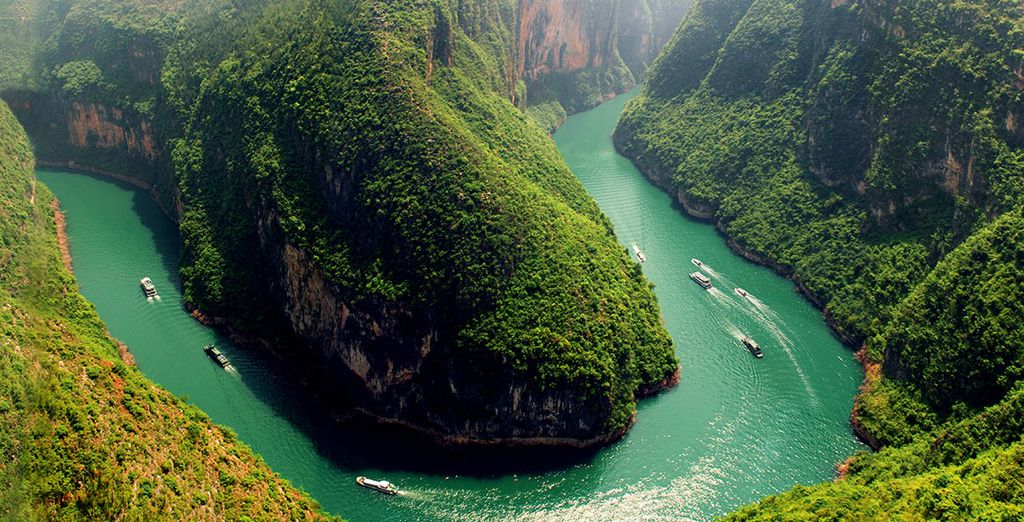 It can be difficult in such a vast country to narrow down a list of five things to do during your China Tour, but there are a few ideas which stand out from the rest.
1: Meet the National Animal
China's Pandas are one of its most instantly recognizable symbols, and one of its biggest tourism draws. The Chengdu Giant Panda Breeding and Research Base is one of the largest conservation centres in the country. With over 50 resident pandas, including many adorable cubs, this is the perfect way to spend time seeing some of the rarest animals in the world, forming the kind of memories that will make your tour truly memorable
2: Cruise the Li River
One of the most famous natural wonders of China, the banks of the Lijang River feature spectacular scenery thousands have travelled from all over the world to view. And the best place to experience it during your tour is via a river cruise, launching from various stops along the route including Qixing.
3: A Night Out in Hong Kong
As one of China's truly international cities, Hong Kong enjoys a unique position in the nation's cultural backdrop, with traditional Chinese features mingling with British colonial architecture. Start your night with an Instagram-worthy meal at critically acclaimed chef Lan Kwai Fong's restaurant, Fang Fang, tucking into succulent smoked ribs or juicy roasted duck. After dinner, why not ease into the nightlife with an aperitif at California Tower's rooftop bar Cé La Vi. And to cap the evening off with music and dancing, Hong Kong's "red light district", the Wan Chai area, is filled with some of the city's best dance floors and vibrant nightclubs.
4: Hiking the Yellow Mountains:
For more adventurous travellers, the Huangshun range in Anhui Province, also known as the Yellow Mountains, offers extraordinary views, a diverse ecosystem and a challenge for novice hikers and veteran climbers alike. The inspiration for dozens of classical Chinese paintings, this is bucket-list item is not to be missed, with the option of undertaking guided tours from nearby towns or simply striking out on your own.
5: Huanglong Travertine Pools
If after so many days of hard adventuring and sightseeing during your tour you're looking for something a little more peaceful, then these famous calcite pools hold the answer. Preserved as one of China's most spectacular natural wonders and a protected UNESCO site, these naturally formed terrace hot spring pools stretch for over two miles through the Huanglong Valley, and for thousands of years have offered many a weary traveller a few minutes of peace and relaxation.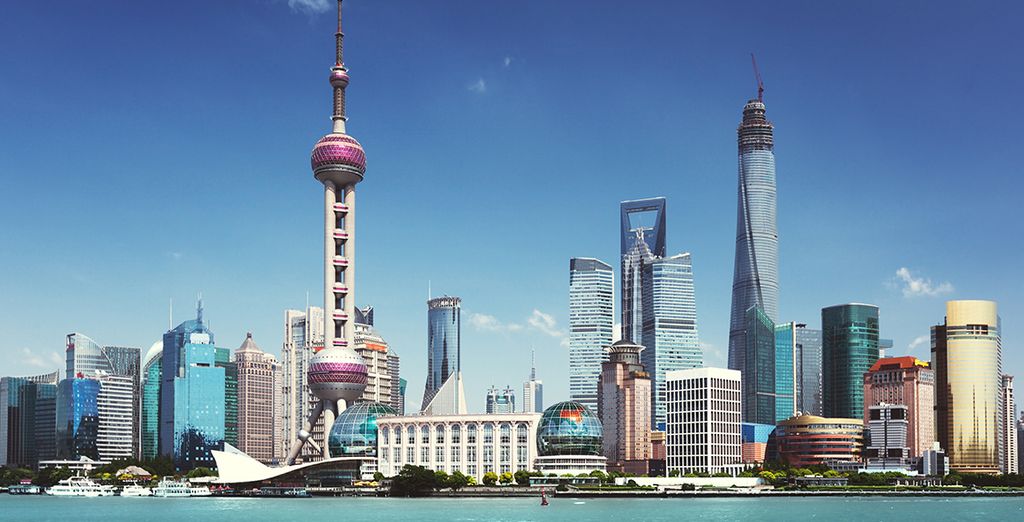 Where to stay in China? The right Voyage Privé Plan
When it comes to choosing a hotel from which to strike out during your tour, Voyage Privé offers a wide range of affordable options as part and parcel of its travel packages. Recent examples include:
Novotel Beijing Xin Qiao: For those looking to experience China from the lap of luxury, this 4* hotel offers all the advantages of modern extravagance with the added benefits of being centrally located, within easy walking distance of Tiananmen Square and the Forbidden City and featuring metro stops just a few steps from the main entrance
Holiday Inn Express Temple of Heaven: Enjoy your stay from the comfort and quiet of a room at the Holiday Inn Express. With air-conditioned rooms and on-site catering, the hotel has everything needed to ensure a comfortable stay.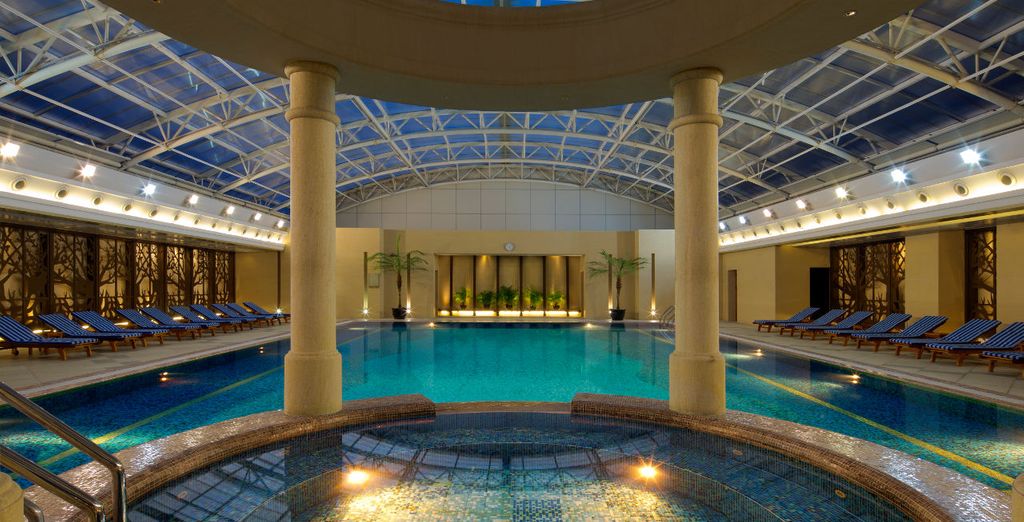 Practical information to organize your tour in China
If after this you've already started preparing for a China tour, there are a few things to bear in mind in order to guarantee a successful and rewarding trip.
Weather: With such a diverse climate, China gets exposed to a wide variety of weather patterns. Depending on the season, it is worthy checking regional week-ahead forecasts ahead of your visit
Budget: With the example of previous tours, prices can range from £900 - £1400
Health and Safety: It is worth speaking to your Doctor and seeking travel advice before your trip to make sure you are up-to-date on vaccinations