Holidays to Croatia 2022/2023



Table of contents
Enjoy luxury holidays to Croatia with Voyage Privé and discover a spectacular coastline, clear blue waters, historic cities and amazing national parks; book online today.
Croatia is full of beautiful attractions and the unspoilt nature will make your visit to the country well worth it. From quaint towns to the vibrant capital city of Zagreb, you will have a lot to do on your Croatia holidays. Zagreb is home to the country's best restaurants, museums and galleries, giving you numerous options to make your holiday fun. For adventurous activities, the countless pebble beaches offer windsurfing, water skiing and scuba diving. It's an ideal holiday destination for any type of traveller.
The top 5 things to do in Croatia
1. Uncover the beauty of Plitvice Lakes National Park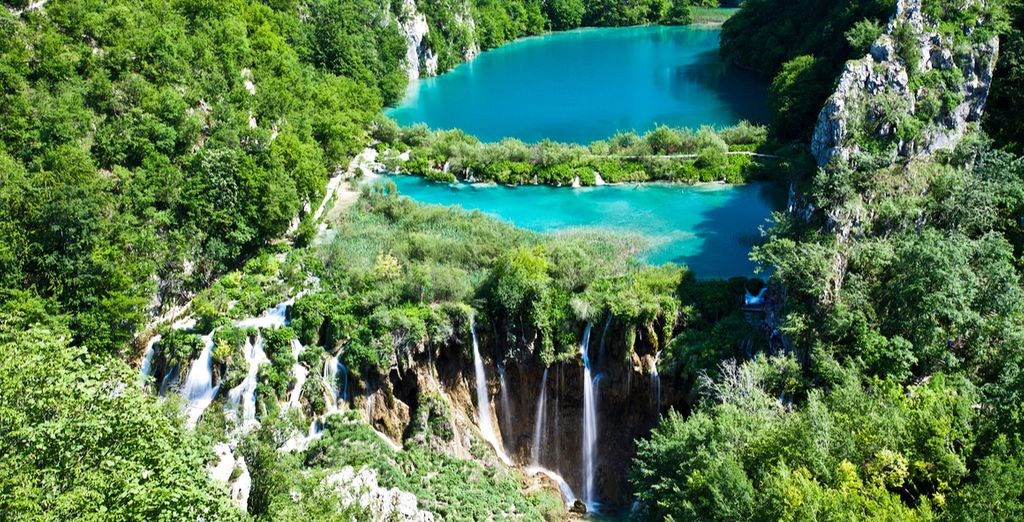 Enjoy the beauty of this park, which encompasses forested hillsides enclosing sixteen emerald-blue lakes linked by a chain of thundering waterfalls. The park is home to wild animals like bears and wolves. Here, you can enjoy sightseeing and take a relaxing boat ride across the lakes.
2. Explore the beautiful town of Korcula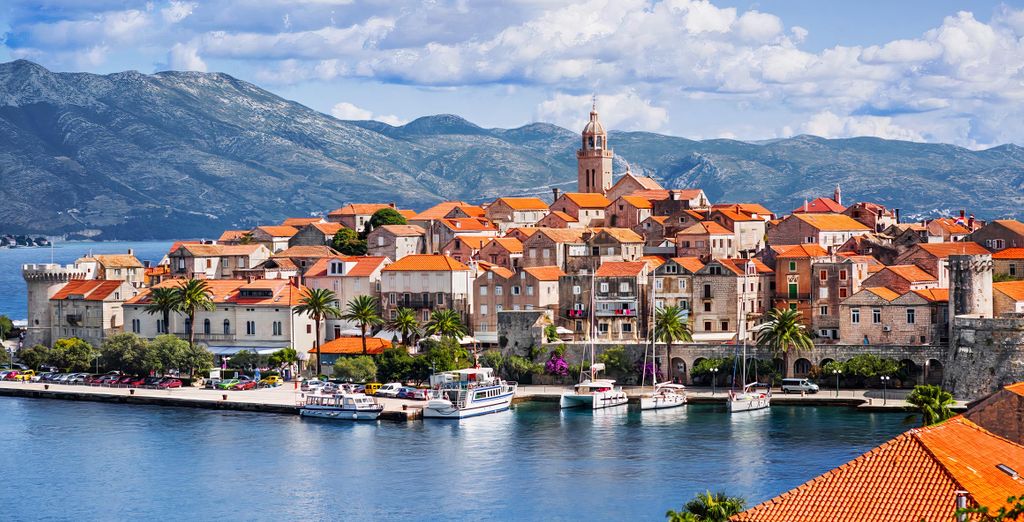 This town sits on a tiny peninsula and is protected by towers and medieval walls. Explore the pretty town and enjoy the beauty of centuries-old aristocratic buildings. Be sure to visit one of the top points of interest, the house of Marco Polo. It is said to be the birthplace of the famous 13th-century explorer. Crown your tour by catching a Moreška sword dance; an excellent traditional dance staged for visitors on summer evenings.
3. Experience the brilliance of Rijeka
The city of Rijeka is often overlooked by tourists but is a worthy addition to your travel itinerary. Besides enjoying fewer crowds, the attractive port city offers various attractions and activities for visitors. The highlights include discovering the well-preserved cobbled lanes, places of trade built in the 1700s, as well as splendid town homes. Be sure to explore the magnificent Gradina Trsat, which was built in the 13th century. It's accessible via a pathway that leads to Our Lady of Trsat Church.
4. How about a tour around Sibenik?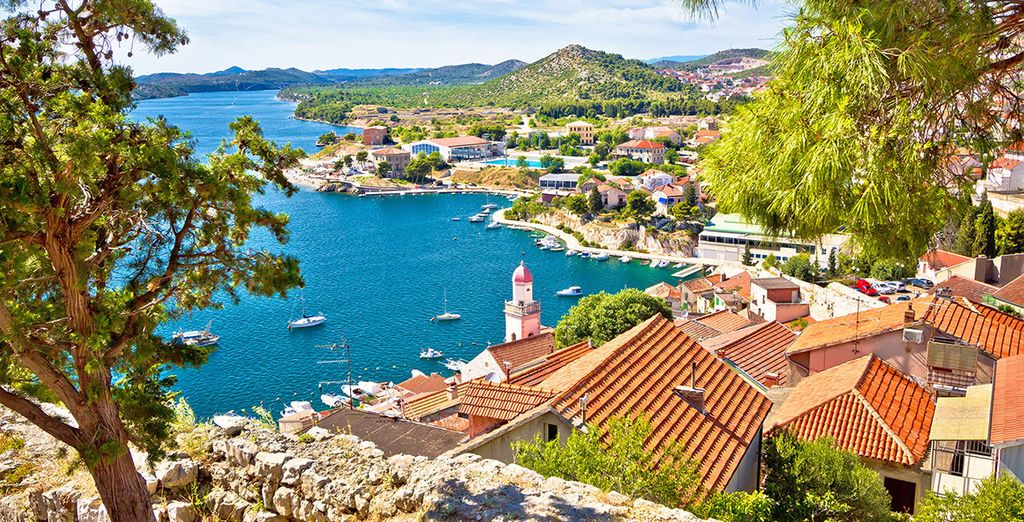 Sibenik boasts a rich history that can be traced back to the 11th century. The Dalmatian city is not as busy as other destinations, giving you a conducive environment to enjoy its beauty. You'll not be short of activities to do here. From exploring the elegant architecture in the historic Old Town centre to visiting the remains of St. John's Fortress, your visit here will be well worth it.
5. Sail around Kornati National Park
The Kornati archipelago is made up of 140 uninhabited islands, both big and small. The ideal way to explore this fascinating coastal area is by private sailing boat, so you have a view of this picturesque area. Even better, you can taste delicious seafood as you sail through the park.
Our best hotels in Croatia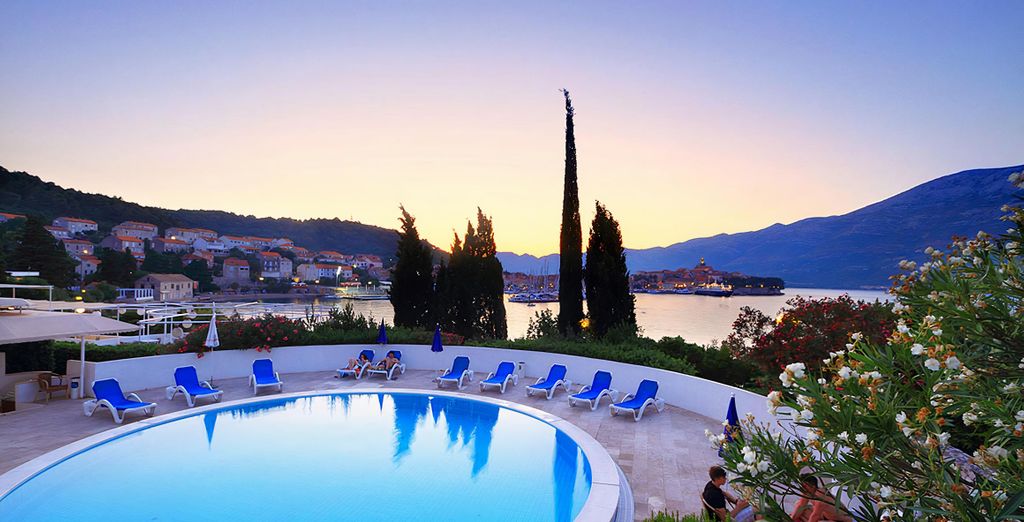 Nestled on the coast, Hotel Liburna offers you an elegant stay with its plush guestrooms and delicious dining opportunities. For an outdoor experience, have a swim at the well-kept swimming pool or take advantage of the sports facilities. The hotel is designed with modern furnishings to complement the hotel's minimalist spaces.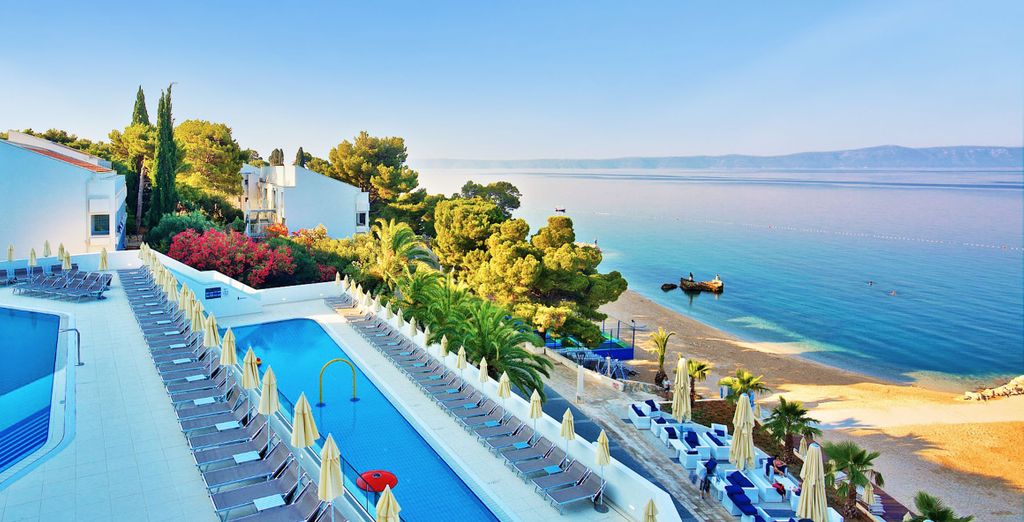 Make your Croatia holidays magnificent with a stay at the Medora Auri Family Beach Resort. Facing the Adriatic Sea, the resort gives you a view of the picturesque village of Podgora, which is located on the Adriatic coastline. The lovely rooms are equipped with everything you will need during your stay and offer stunning sea views.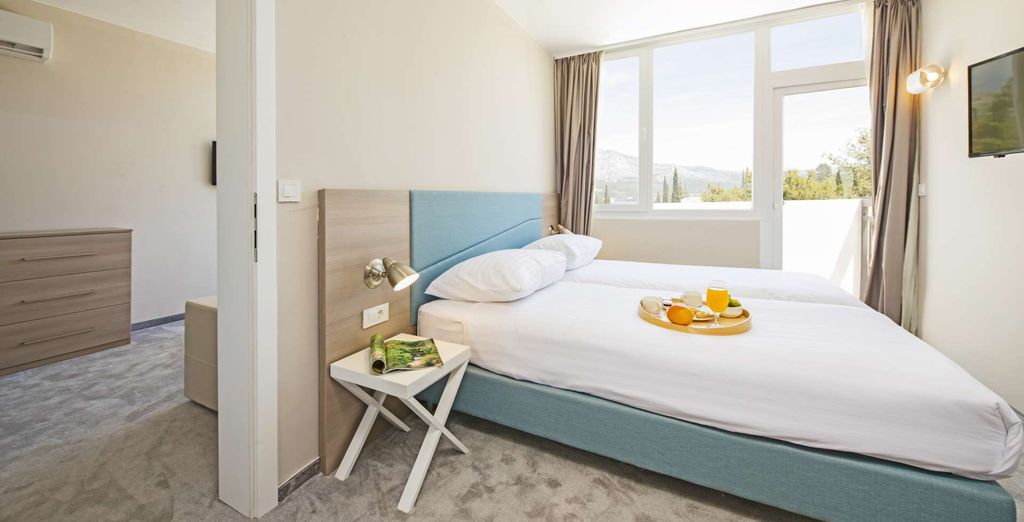 Looking for a family-friendly hotel? This is your ideal solution. You not only enjoy spectacular views from the rooms but also get to taste amazing delicacies, including mouth-watering cuisine. Besides, its location allows you to enjoy the attractive island of Korcula.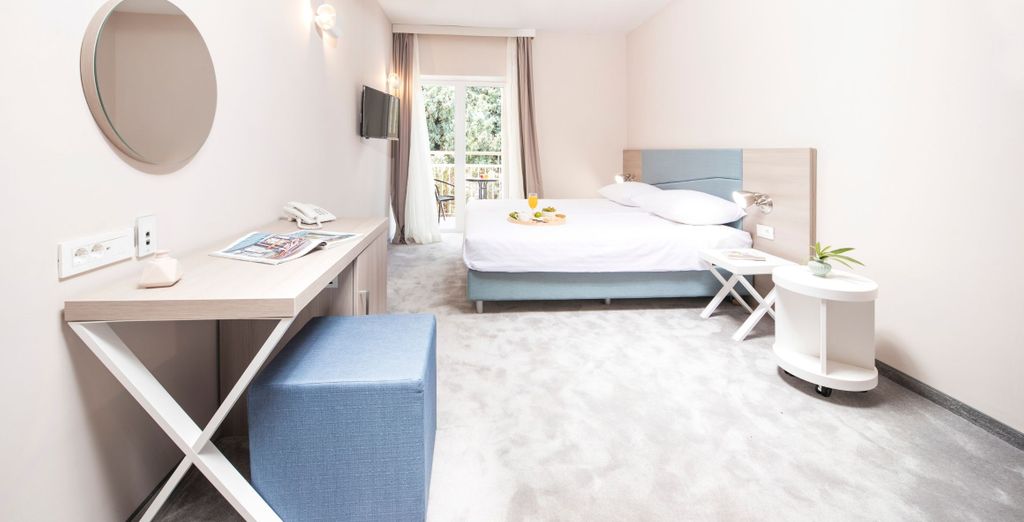 Consisting of a restaurant complex, upscale facilities and five pavilions, this peaceful hotel is filled with entertainment and fun activities to occupy you during your holiday. Some of its amazing features include a beach tavern, pool bars and a fantastic restaurant. More awaits in the unique well-built rooms and fabulous dining packages.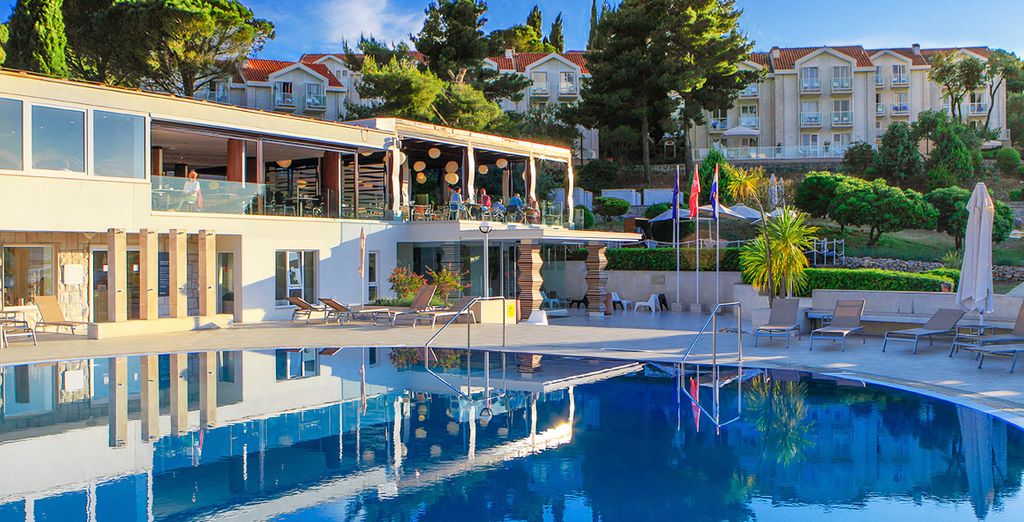 Being the only hotel on Kolocep Island, this resort is the perfect place for your stay away from busy everyday life. It features a lounge bar, an outdoor pool and offers various tempting ways to indulge during your vacation.
When is the best time to go on holiday in Croatia?
Though Croatia is welcoming throughout the year, changes in weather conditions will favour different activities. Visiting during the summer months from June to September gives you ideal conditions for swimming and boating. During winter, you can focus on Split or Zagreb. We recommend visiting in April, May or October as the cool conditions will allow for a range of outdoor activities.
Going on holiday in Croatia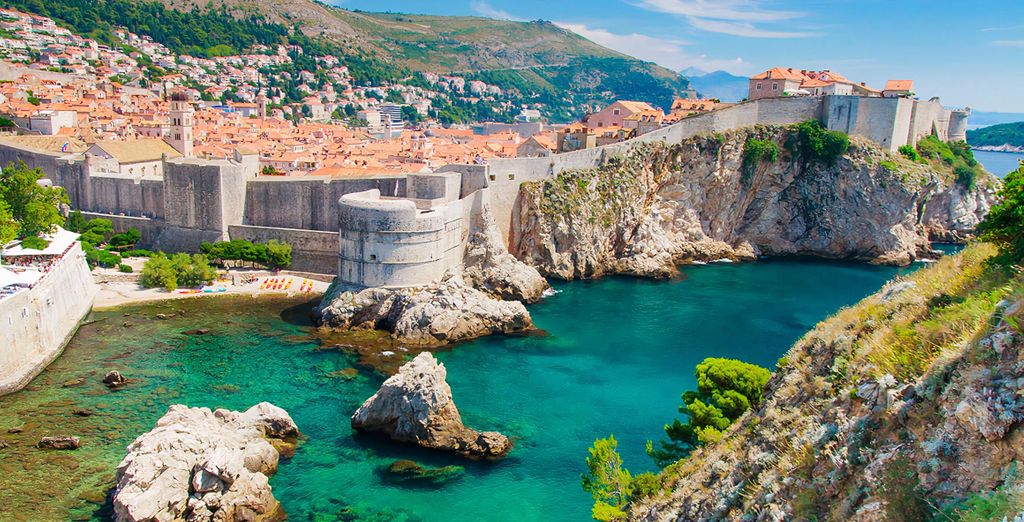 The fastest way to arrive in Croatia is by air. The country has about five main international airports served by international airlines, making it easy to land in this holiday destination. Once you arrive, you can move around by bus, train or air. Local taxis are a great and convenient way to get around.
Enjoy your holiday in Croatia
Croatia is perfect for a solo trip, a couple's getaway or a family treat. Besides, its numerous attractions ensure there is a fun activity for everyone. Here, you can enjoy a beach day alone, with a lover, a group of friends or family. For maximum exploration, we recommend staying in this amazing country for two weeks.
The Voyage Privé travel expert's opinion on Croatia
Croatia has excellent historical features, beautiful scenery and allows numerous fun activities. From windsurfing and scuba diving to discovering beautiful historical places, you can try a new activity every day. Learn about Croatian culture through the traditional Moreška dance and delicious cuisine. The pleasant weather and amazing people will make your holiday worth it. A little basking in the sun will help you unwind, giving you exactly what you need during your trip to Croatia.
Discover the history and culture of Croatia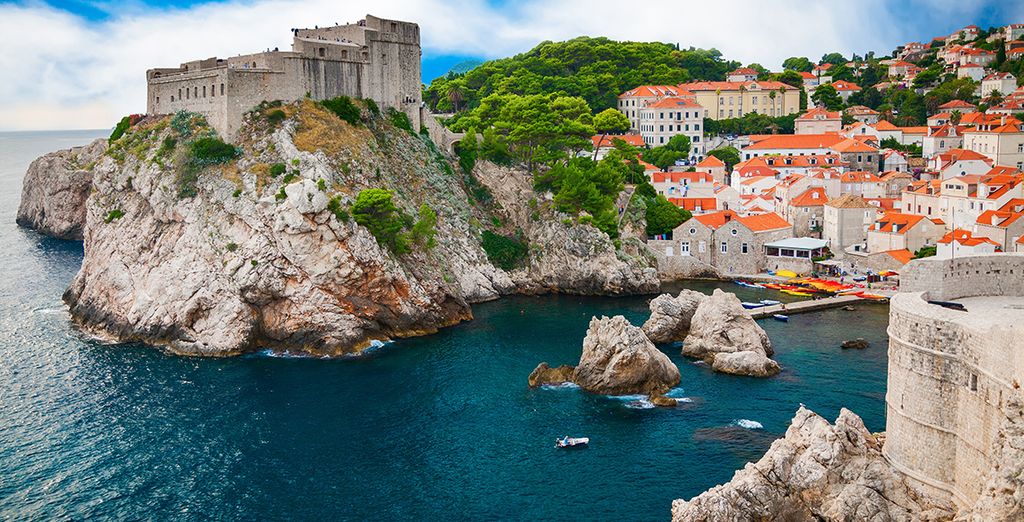 Croatia is a country of incredible contrasts and has a rich cultural heritage. Sitting between the Balkans and central Europe, Croatia has been fought over by competing empires for centuries. Each has left its mark on this fascinating nation and created a rich legacy of historic cities, diverse architecture and delicious cuisine. Inland, natural wonders abound in Croatia's beautiful and unique National Parks while the Dinaric Alps form a dramatic backdrop to a spectacular coastline.
Sunbathing, swimming and snorkelling on the Croatian coast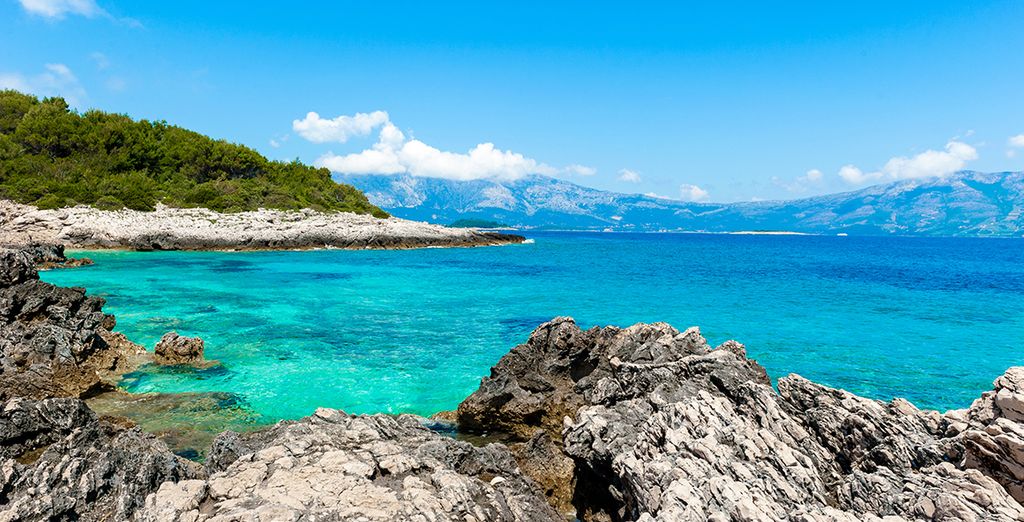 There is no doubt that the coastline is the main draw in Croatia. Speckled with islands large and small, Croatia's Adriatic coast is an intoxicating mix of picturesque coves, gorgeous beaches and crystal clear waters. To the North, the charming Istrian resorts of Porec, Pula and Rovinj feature appealing Venetian architecture. Further south, the Dalmatian Coast dazzles with steep sided mountains almost tumbling into the sea. The many attractive resorts on the mountainsides provide ready access to excellent beaches and secret coves where swimming and snorkelling are a joy. Makarska, Brela and Podgora are all fine resorts with excellent beaches and are conveniently located for the ferry services that will take you to the nearby islands.
The islands of Brac, Korcula and Hvar are the perfect destinations for luxury holidays. Close to the mainland and yet a world apart, the islands have a wonderfully peaceful feel. Fields of Lavender and olive groves cover the hillsides which descend to the Adriatic. Here the many coves and inlets feature gorgeous beaches. Brac is home to Croatia's most famous beach, Zlatni Rat, a finger of sand poking dramatically into the sea close to the resort of Bol. The elegant Hvar Town is a favourite with visiting celebrities and boasts an attractive marina, fine dining and a maze of narrow streets to discover.
Croatia beyond the beach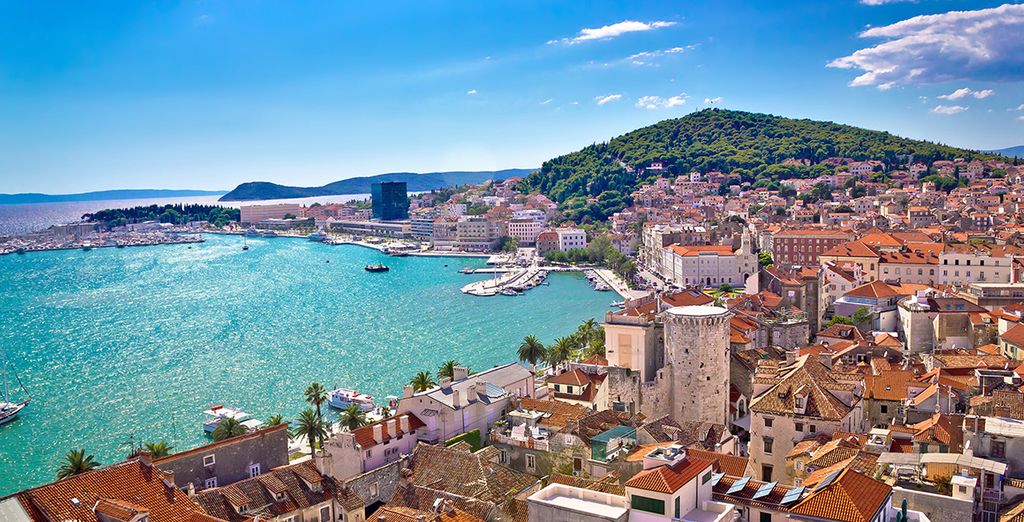 The glorious beaches and fabulous climate may tempt you to stay close to the beach but there is more to Croatia than that amazing coastline. The Medieval cities of Split and Dubrovnik are fascinating places to explore. Both offer the perfect combination of stunning coastal locations, great architecture, cultural heritage and exceptional dining. Inland, the gradual erosion of the mountainous karst landscape has created unique natural wonders to savour including the jaw dropping beauty of Plitvice Lakes National Park. Here a seemingly endless series of waterfalls and azure blue lakes are surrounded by pristine forests and are home to an amazing array of wildlife.
Whether you are looking for an active holiday, relaxation at the beach, exciting cities or old world charm, Croatia is a country that has it all. With our great exclusive deals and handpicked offers, it is possible to enjoy everything that Croatia has to offer and in fine style.
Discover more holiday plans: great deals to Croatia, last minute holidays deals to Croatia, weekend in Croatia, cruises Croatia, holidays in the South of France.
FAQ Holidays Croatia