Book the best hotels & place to stay in Tokyo



Table of contents
Find the Best Hotels in Tokyo, Japan and make your Booking online with Voyage Privé ⭐ Don't wait and save up to 70% off ! 🏷️.
Booking Tokyo
Do you want to stay in Tokyo for your next trip? Here are our best plans to find the top hotels at the best prices.
Discover our top hotels for Tokyo
Toshi Center 4*
This luxurious hotel is fantastically located in the heart of the city. With spacious bedrooms, contemporary bathrooms and within walking distance of the JR and Subway lines, it is a great choice for tourists exploring Tokyo for the first time or returning to their favourite holiday location. Excitingly, most rooms even feature a panoramic view of Tokyo!
Hotel Villa Fontaine Ueno 3*
This sleek and modern hotel is located just a 10-minute walk from JR Okachiamachi Train Station and three minutes from Shin-Okachimachi Subway Station, making it a fantastic location for site seeing. Modern interiors are combined with local warmth and friendliness to make this a stand-out hotel.
Our reviews on Tokyo and its hotels: why make your booking there?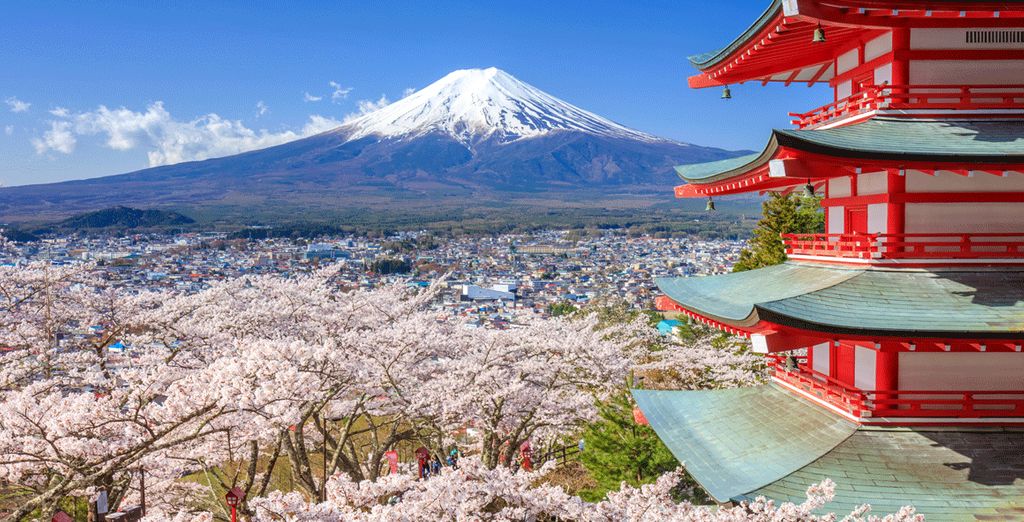 Tokyo is a symbol of fast-paced change and exciting technology. It is a city of contrasts with a long and rich history and an eye on the future. Visiting Tokyo can feel like making a trip to the future with its neon-lit landscape and impressive skyscrapers. Among all of this are parks, shrines, temples and gardens nestled among the busy atmosphere of the city.
It really is a place like no other and makes the perfect holiday destination for guests of all ages and interests. There is manga pop culture, fashion, technology, theatre, music and ancient heritage to explore and be astonished by. Buddhist temples sit beside towering skyscrapers and the past interacts with the future.
Although the city is often thought to be expensive, this is a misconception as there are many ways to have an affordable holiday and make the most of family-owned restaurants and affordable tours and museums.
With so much to offer this is a great location where children and families are welcome and there are plenty of fun things to do for couples.
Where to visit as a couple?
Go for an alternative romantic meal at the Robot Restaurant, which offers entertainment as you dine. This will certainly be a memorable date!
Where to visit as a family?
Contrast temples such as Senso-Ji with towering skyscrapers like the Tokyo Skytree to hold your child's attention throughout your vacation.
Where to visit as a solo traveller?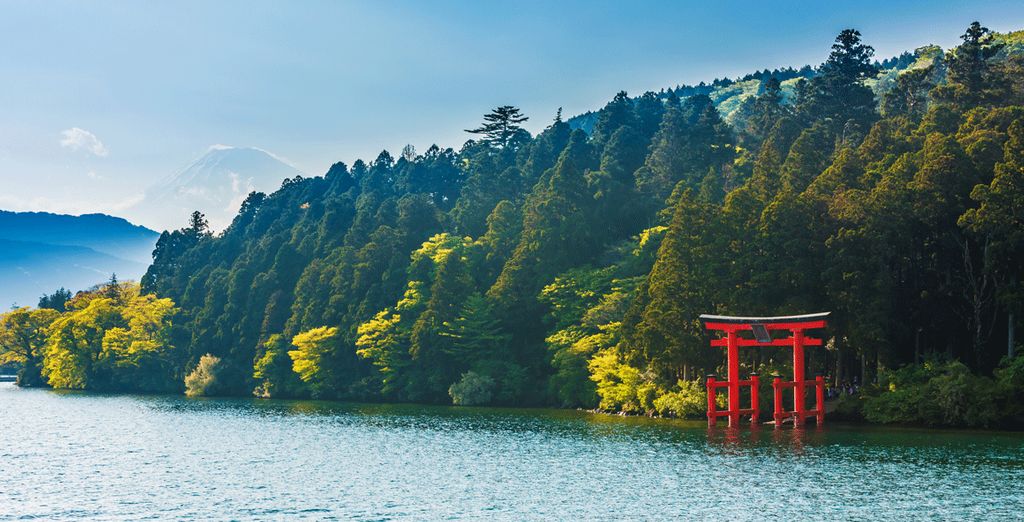 Tokyo is a safe city that welcomes solo travellers, consider taking some unique souvenirs back home after visiting the sleek and modern Ginza Mall with its plethora of shops offering modern tech and traditional Japanese clothing and ornaments.
How to make my booking in Tokyo
Register with Voyage Prive by clicking 'Join Now for Free' or selecting one of our fantastic offers. Once you are ready to book your once in a lifetime trip to Tokyo, visit our current offers for up to 70% off at our best hotels.
Take your pick from our favourite hotels in Tokyo and book either your flight and hotel or just your hotel once you have registered. This way if there are currently no offers then you can set up an alert and be the first to grab any upcoming deals on holidays in Tokyo.
The Different Ways to Make a Booking in Tokyo
Using Voyage Prive to book will mean you get constant support through our app, where you can keep an eye on your bookings and get useful advice during your trip.
Book flight & hotel to Tokyo: For easy booking, select both your hotel and flights with us.
Book only your favorite hotel to Tokyo: Make the most of our specially selected hotels but choose your flights separately by booking your hotel with us.
The Best Places to Find Hotels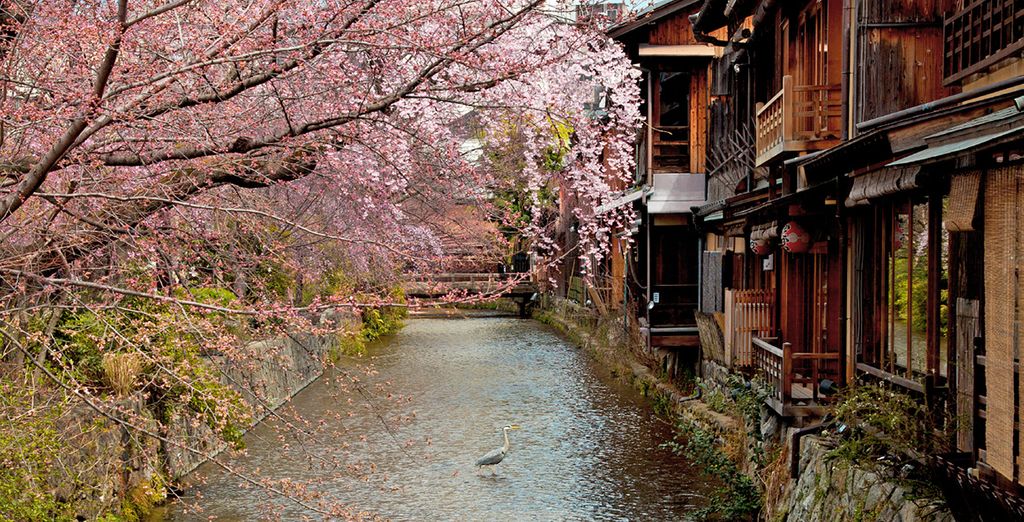 Discover our favourite areas of this iconic city and book your hotel.
5 emblematic districts
1. Ginza has some of the best boutiques and restaurants. A hotel in this area would place you in the heart of the action.
2. Shinjuku is a busy hub to the west of the city. With plenty to see and do it would make a great base for your Tokyo holiday.
3. Akihabara is a music-lovers dream, with plenty of fashionable boutiques and music venues.
4. Asakusa is great for those on a budget and is a spiritual centre of Tokyo.
5. Obaida is a man-made island where theme parks, restaurants and luxury hotels nestle together. Perfect for an otherworldly holiday experience.
Presentation of Tokyo
With a warm and dry climate in summer that remains mild during the winter months, Tokyo is a fantastic location for holidays all year round. The city has a multitude of historical and futuristic sights that create one of the most iconic landscapes on the planet.
The 5 Best Things to Do in Tokyo
1. The Tokyo Imperial Palace is a truly unique experience, with expansive gardens to wander and a wealth of history to explore it makes an amazing day out.
2. The view over Tokyo from the sky deck of Tokyo Skytree is out of this world, make sure to visit and brave the heights for the view of a lifetime.
3. Meji-Jingu is the largest shrine in Tokyo with an amazing Torii entrance gate. This sacred place of worship is a great place to learn about local customs and religion.
4. Discover Kawaii culture in Harajuku and try out the colourful and vibrant styles of these local celebrities. The Kawaii movement is one of childlike joy and the colourful Harajuku shops will be a hit with fashion lovers and kids alike.
5. Slow down the pace with a visit to Hamarikyu Teien which dates back to 1654. This beautiful park is perfect for relaxing and taking in the local flora and fauna as well as the impressive backdrop of the local landscape.
Discover our offers to Tokyo : holidays to Tokyo
Discover our offers to Japan : Cruises Japan, holidays to Japan, Kyoto holidays, booking.
FAQ Booking Tokyo
Nothing could be easier! You just need to register for Voyage Privé to access all exclusive offers! Don't wait any longer !
With Voyage Privé, enjoy the best offers to discover Tokyo with discounts of up to 70% off!