Glasgow Holidays 2021



Table of contents
With spectacular centuries-old architecture and a vibrant cultural scene, Glasgow holidays know how to please. The city offers a wide variety of world-class museums that run the gamut from prestigious institutions to cutting-edge spaces. Glasgow is also a shopper's paradise, with charming arcades, bohemian boutiques and the world's biggest brands. Whether you're on a short city break or spending more time in Scotland, here are our top tips for Glasgow holidays.
The top 5 things to see and do in Glasgow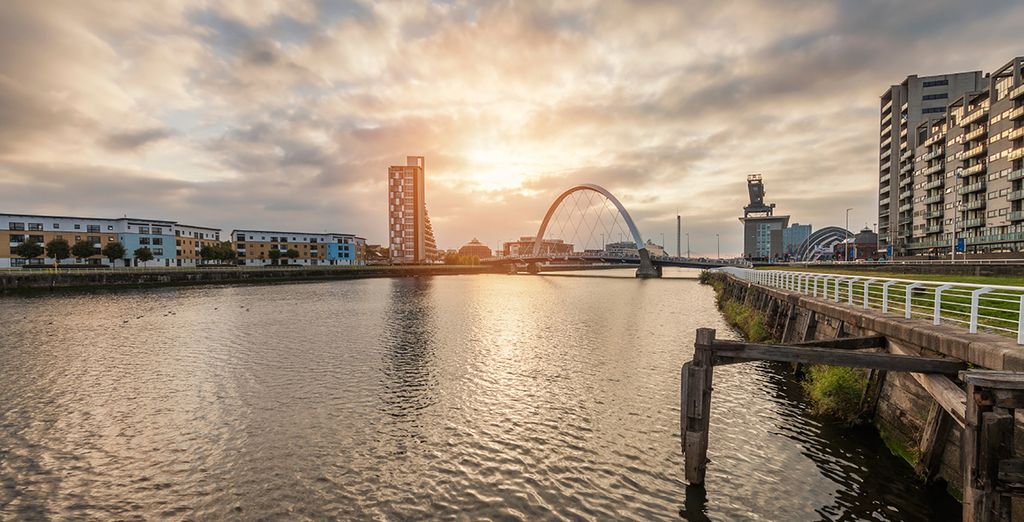 1. Kelvingrove Art Gallery and Museum
This magnificent Victorian institution is among Glasgow's most iconic. Situated in the beautiful West End, it contains an eclectic range of some 8,000 important artefact and artworks. The gardens of Kelvingrove Park are also among the city's most picturesque green spaces.
2. Glasgow Cathedral
Where the Kelvingrove Museum is the crown of the West End, this is the East End's gem. Dating as far back as the 12th century, some of its timber framings come from the 14th century. It's among the country's most impressive medieval buildings and home to an intriguing 19th-century necropolis.
3. Gallery of Modern Art (GoMA)
This is the country's most visited museum. And no wonder – it boasts an alluring collection of local and international artworks. Look out for the iconic statue of the Duke of Wellington outside the entrance. You'll almost never see it without its traffic cone hat, a local tradition that has been going since the 1980s.
4. Riverside Museum
This fine marine museum is among the country's best. It details the city's strong shipbuilding and seafaring history. One of its most alluring attractions is the Tall Ship docked in front. This centuries-old ship was sailed back into the city from Seville, Spain, in 1990.
5. Glasgow Science Centre
This fine museum is another big hit with families. Home to entertaining and engaging science exhibits, it also boasts the city's IMAX theatre. The museum is located on the Clyde River in a region that's been heavily regenerated and modernised.
Our best hotels in Glasgow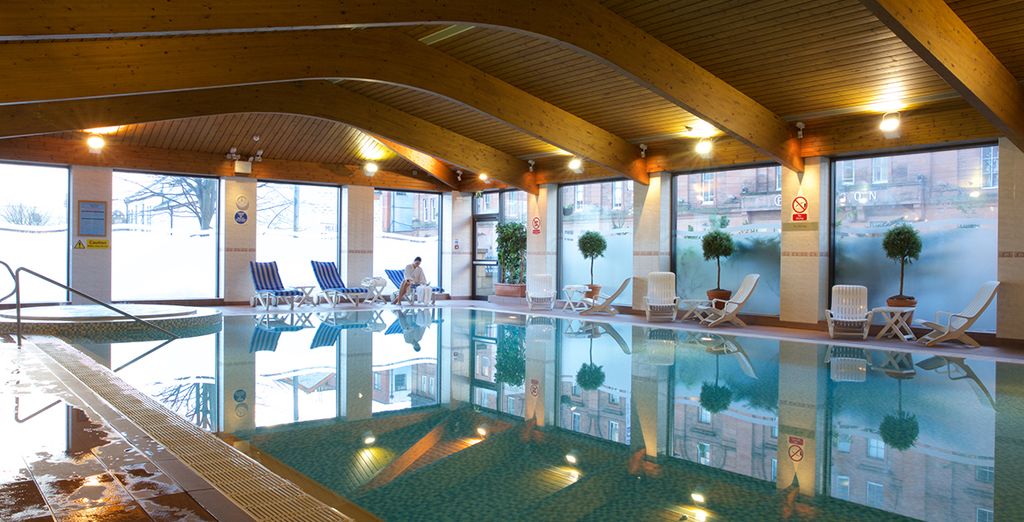 This modern city hotel is located between the Glasgow Central and Anderston train stations. Enjoy contemporary interiors, bright airy rooms and access to a spectacular spa and gym. It's perfectly placed for first-time visits, offering quick access to major shopping and cultural centres.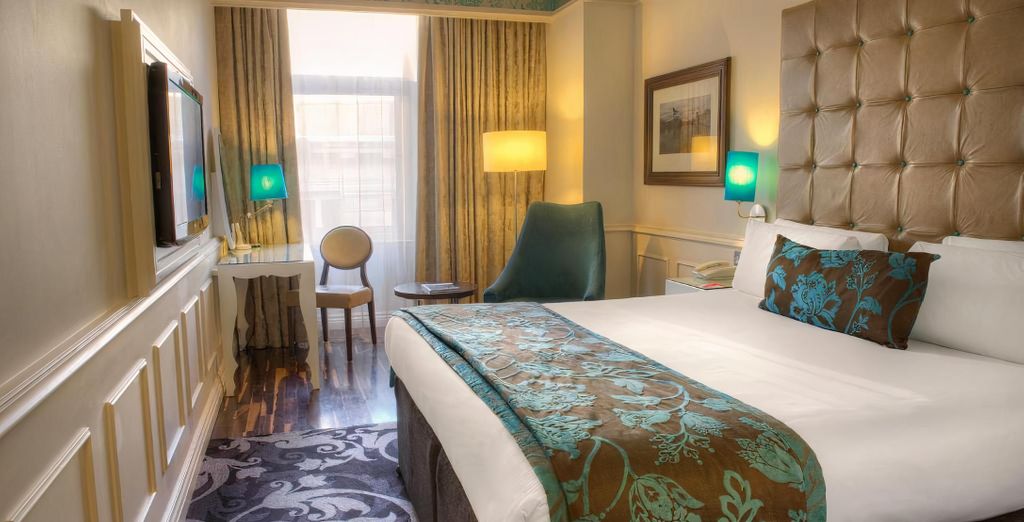 Hotel Indigo is a perennial favourite with Glasgow aficionados. Based in a charming 19th-century building, each room maintains an element of this period charm while remaining thoroughly modern. It's located in quiet Anderston with excellent links to Glasgow's major attractions.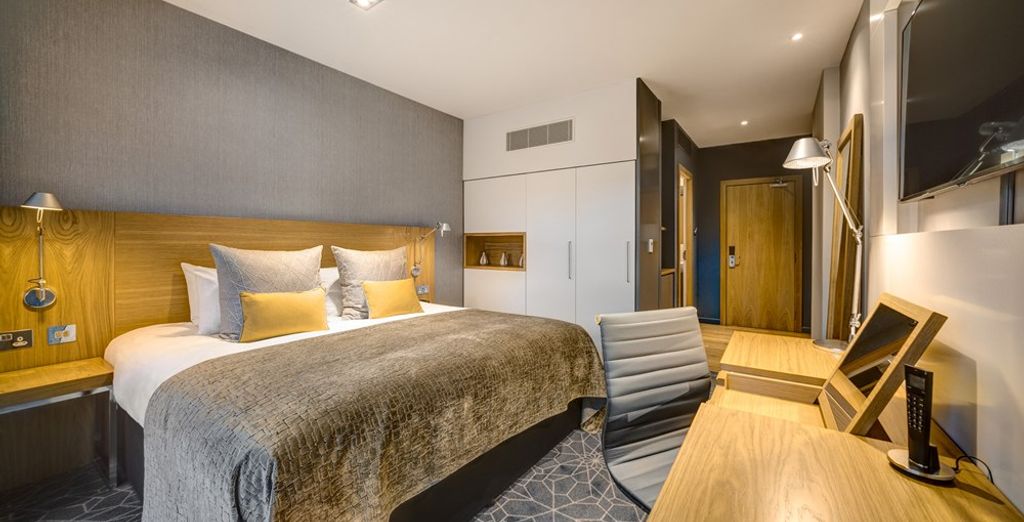 This chic city hotel is just a short walk from Glasgow's highlights. Rooms are tastefully decorated with muted greys and splashes of yellow. Enjoy the hotel's fine array of amenities and welcoming bar when you return from a day's sightseeing.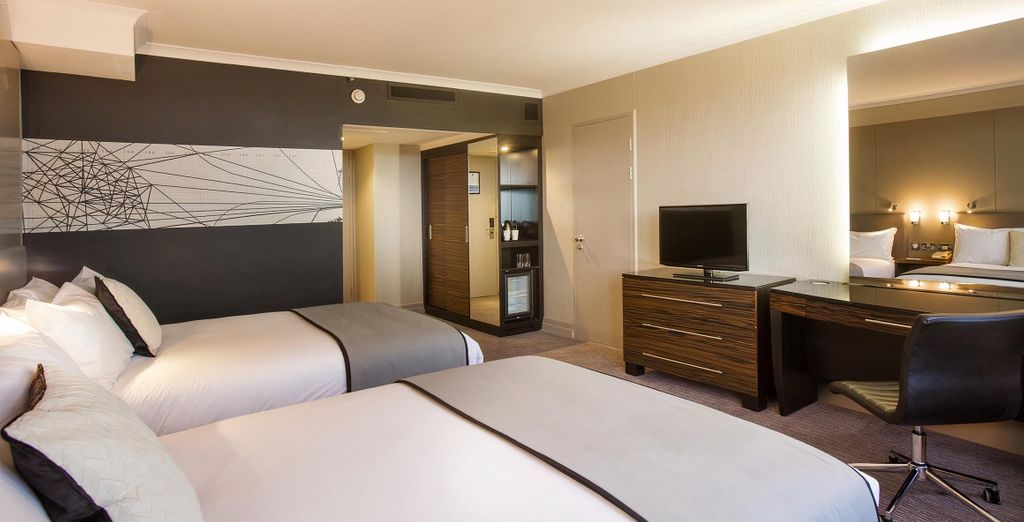 This fine city hotel benefits from fabulous riverside views. Located in Stobcross, it offers excellent walking links to Glasgow's revitalised harbour area. Expect elegant, spacious rooms that are fully equipped with plush beds, flatscreen TVs and tea-making facilities.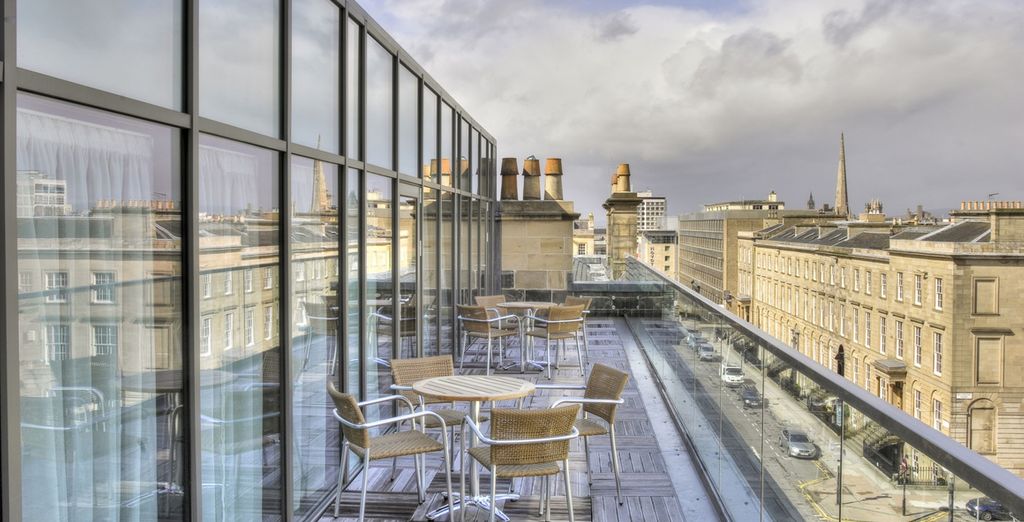 Enjoy a stay in one of Glasgow's most esteemed and historic hotels. Dating from 1823, the hotel maintains a sophisticated feel throughout each of its luxurious townhouse rooms. The hotel's dining terraces are a particular favourite, offering charming views across Glasgow's historic quarters.
When is the best time to go on holiday in Glasgow
Glasgow is a fine city to visit all year round, with plenty of seasonal attractions. However, summer is a true pleasure. Expect bustling gardens, lively park activities and the best weather possible. Spring can be just as fantastic, but chances of rain increase. To avoid the crowds, ensure you visit outside of major public and school holidays. What's more, we recommend pre-booking certain attractions on weekends year-round. There are fantastic festivals and celebrations to catch, from spring's Glasgow International to summer nights at the bandstand in Kelvingrove.
Going on holiday in Glasgow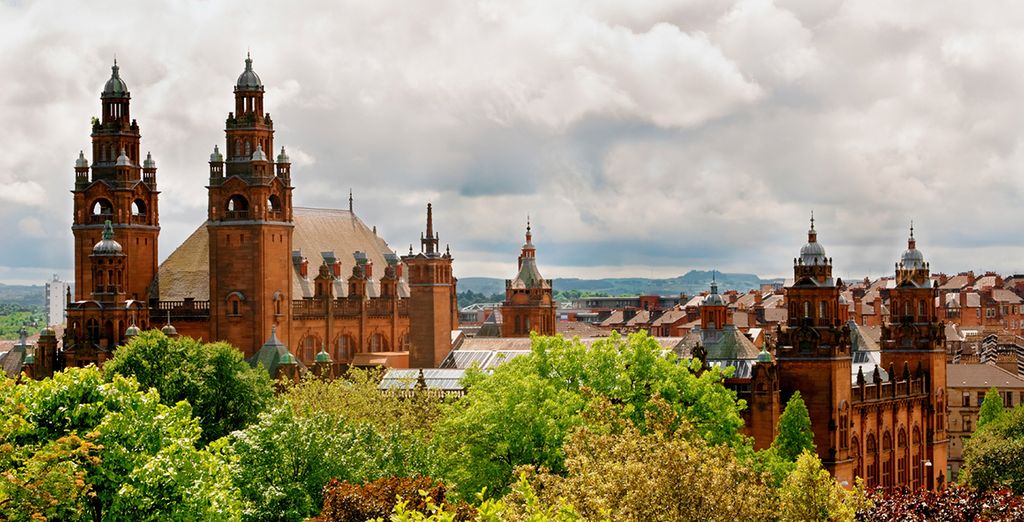 Glasgow has comprehensive rail, road and air links for regional and international travel. Speedy buses connect the city with its international airport, while the local Prestwick airport is serviced by trains. You can also catch connecting buses to Edinburgh Airport, which take about an hour. As for rail travel, most trains from the south arrive via Glasgow Central Station. It's the most central of all stations, with connections to most other transport hubs (like Buchanan Street Bus Station). If you're exploring the rest of Scotland, particularly the Highlands and Islands, a car is recommended. Once you're in Glasgow, public transport is fantastic. The city offers subways, buses and train links. What's more, the resident bike share scheme is an ideal way to explore the city.
Enjoy your holiday in Glasgow
Glasgow holidays are suited for all kinds of traveller or group size. Families have much to enjoy, from world-class science museums to alluring historical artefacts. Of these, Bothwell Castle is a particular favourite with children. As for couples and groups of friends, Glasgow's nightlife is unrivalled. You'll find everything from trend-setting eateries to haute cuisine and more. For a romantic night, seek out a delightful rooftop bar to watch the city glisten with a glass of sparkling wine. What's more, Glasgow is a delightful base to explore Scotland at large. If you're seeking the great outdoors, you'll find excellent connections to Loch Lomond and the Highlands.
The Voyage Privé travel expert's opinion on Glasgow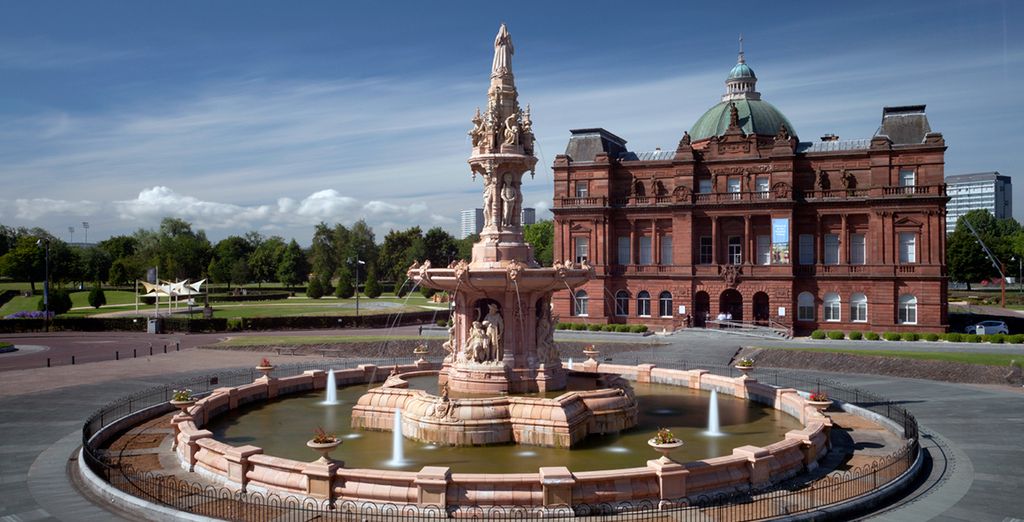 Glasgow is a vibrant city that's renowned for its welcoming people and characterful attractions. Boasting many of the country's greatest museums and art galleries, you can spend days exploring the city itself. Yet it's also home to an ever-evolving food scene, including world-renowned restaurants like Cail Bruich. Whether you're looking for history, culture or a great night out, you'll find it with Glasgow holidays at Voyage Privé.