UK Beach Holidays and Coastal breaks



Table of contents
The UK boasts some breathtaking beach destinations. From historic windswept coastal paths to sandy bays with premium swimming, British beach-bound holidays are perfect. With so many options to choose from, no two coasts are ever the same. Whether you're searching for top surf or looking for romantic candlelit feasts, we've got you covered at Voyage Privé.
The top 5 things to do on a UK beach holiday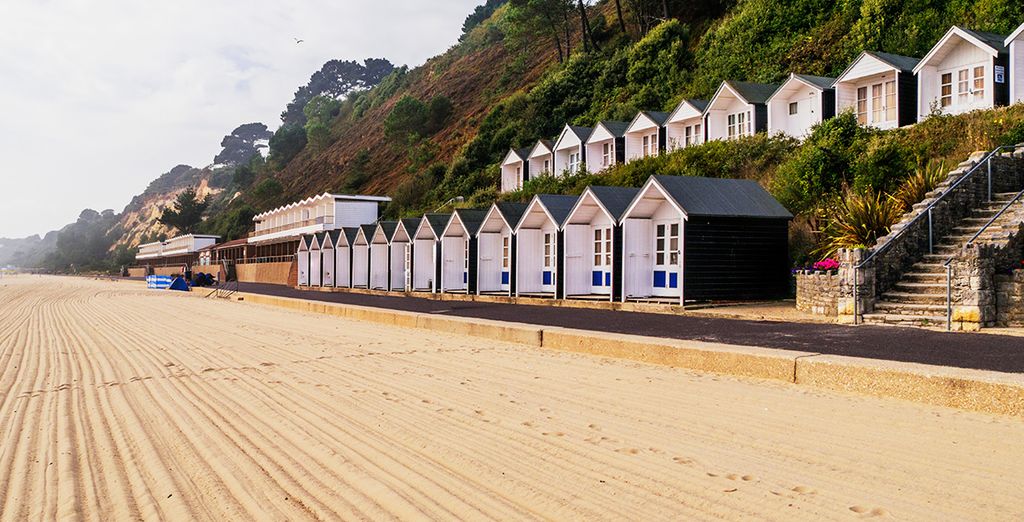 1. Hit the beach
British seawater may be chillier than its European neighbours, but beaches can be just as invigorating. Prized beach-bound sports like volleyball and Frisbee are bound to exhilarate kids and older ones, too. Visiting the beach on a colder weather front? Take out a kite and follow the wind.
2. Visit a pier
Piers are a great British beach institution. From Brighton to Llandudno, piers make an iconic day out. Many have their roots in the Victorian age, while others are modern marvels loaded with fun features. Whether you're looking for traditional fairground rides or exceptional seafront views, piers make fun-filled afternoons that much more exciting.
3. Go surfing
While the south coast boasts some of the best surfing spots, you can find excellent waves throughout Britain. Cornwall and Devon make prime spots, but there are hidden gems, too, like Berwickshire and North Yorkshire. You don't have to be a seasoned pro to enjoy these waters; just grab a wet suit and bodyboard.
4. Rock-pooling
Perfect for little ones, Britain is a rock-pooling paradise. Spend the morning or afternoon with a small bucket and net discovering Britain's coastal sea-life up-close. From jellyfish to tiny crabs, there's plenty for the family to explore.
5. Seafront dining
Some of Britain's very best restaurants are nestled along the seafront. There's nothing more exquisite than dining on a freshly caught catch cooked to perfection. Enjoy seasonal staples, such as simply-dressed crab served in its shell or moreish turbot.
Our best hotels in the UK near the beach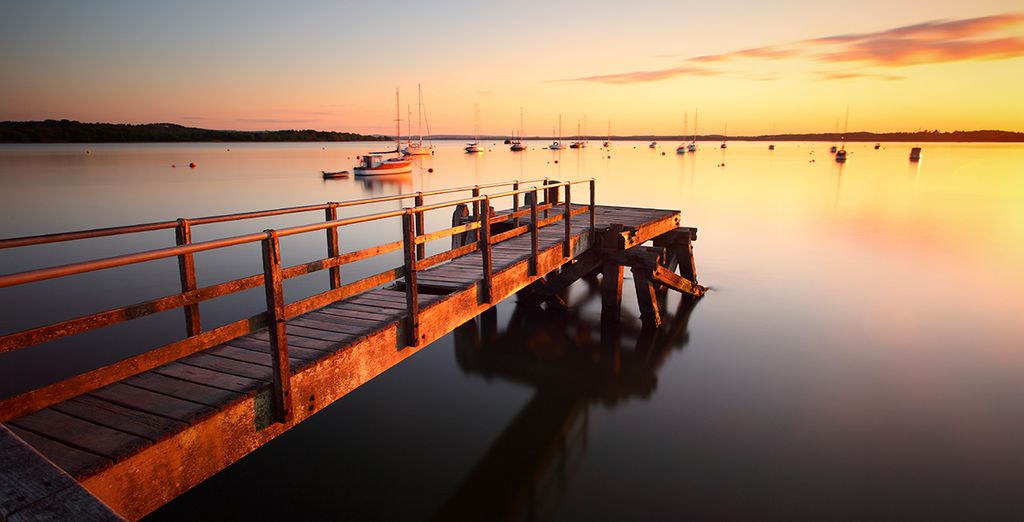 This exceptional B&B in the beach hotspot of Dorset is just moments from yacht-centric Sandbanks. The property is designed in an intriguing colonial style with splashes of captivating nautical colour throughout. The B&B even serves its own range of refreshing real ales from Upham Brewery. 2.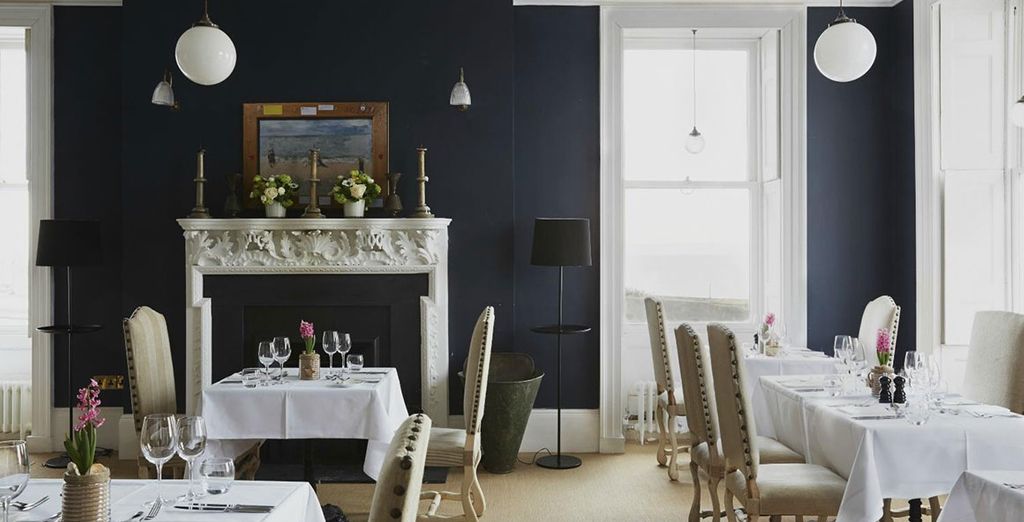 Beloved for its sandy beaches, Ramsgate is a special seafront escape. This 18th-century hotel is perched upon a cliff overlooking the glittering water below and winding Georgian streets. The hotel is exceptionally decorated with a blend of modern and period furniture for a memorable and sophisticated stay. 3.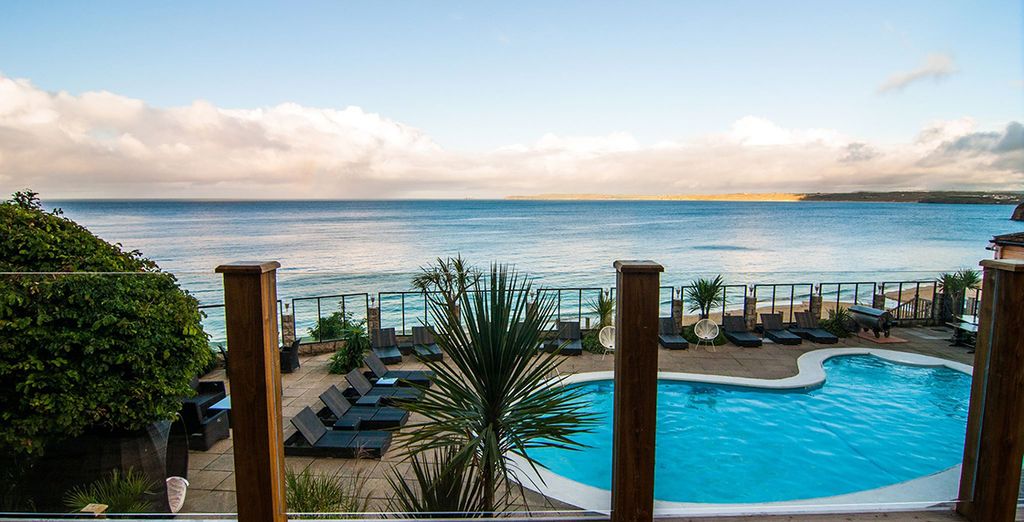 Escape to one of the UK's most beloved beach destinations with this delightful family-run hotel. Nestled right on the bay with exceptional seaside vistas, you can enjoy breakfast overlooking the dazzling Cornish coast. The hotel boasts a number of premium facilities across its grounds, from relaxing spa treatments to water-based activities. 4.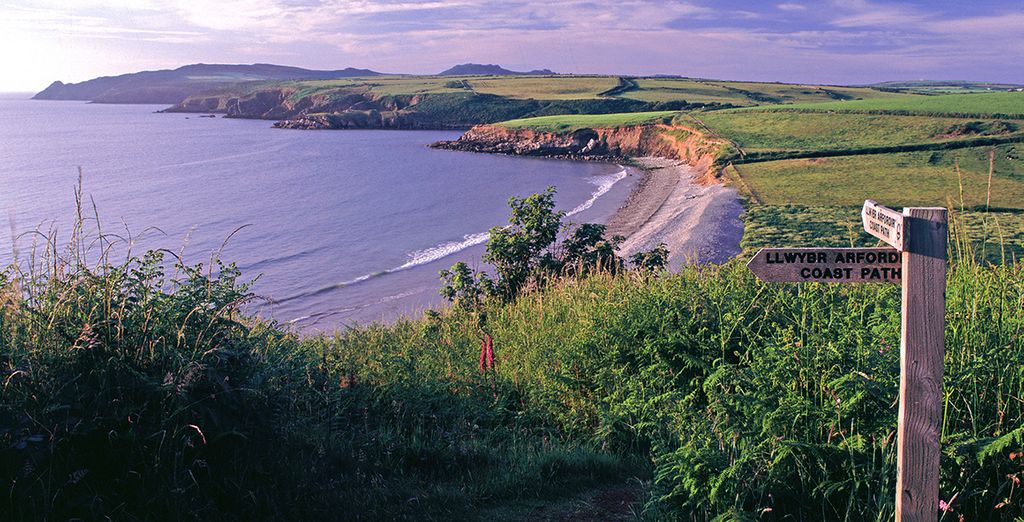 The Pembrokeshire Coast is one of the world's truly memorable seaside escapes. Discover captivating sea stacks and towering cliff views, all just moments from your hotel. The Grove has won countless awards for its cosy, traditional interiors and exceptional seasonal menu. 5.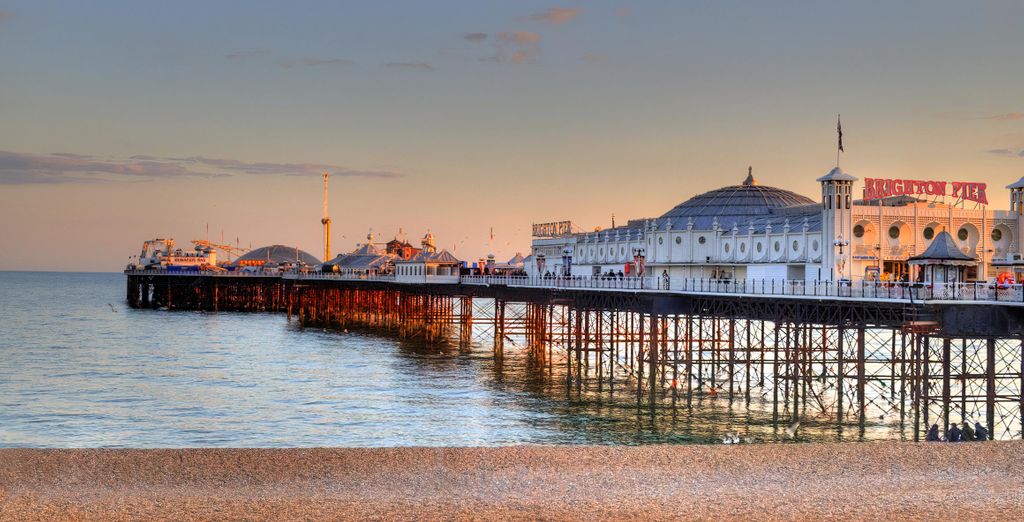 Brighton is Britain's quintessential seaside town. Experience the beaches in style with this landmark Victorian hotel. The interiors ooze sophistication with elegant chandeliers and mahogany furniture. The real treat, however, is the dining area with open views of Brighton's beaches.
When is the best time to go on a beach holiday in the UK
The UK's beaches make fine holidays year-round, but your activities are restricted by the season. If you're looking for the perfect sun-soaked getaway, you're restricted to the height of summer when temperatures can soar. Britain's south coast, in particular, can reach temperatures of 25 °C. Beaches, however, do get more crowded during the summer holidays, particularly from July to August. If you'd like to avoid the crowds, May, June, and September also see fine weather. For those looking to surf, the waves are at their best in autumn. Even if the water is cold, Britain's coastal paths make exceptional walks throughout the year. While many major towns like Brighton are bustling year-round, many smaller destinations see reduced services through winter.
Going on a beach holiday in the UK
Britain's beaches are often best visited by car. Public transport can get spotty when it comes to more secluded coves and beaches. Still, it's perfectly easy to navigate hotspots in Devon and Cornwall by coastal train or bus. Much of Britain's south coast is explorable by water, too. You'll find seasonal ferries and pleasure boats available to deliver passengers up and down the coast.
Enjoy your beach holiday in the UK
Whether you're planning a romantic trip or looking for a family adventure, UK beach holidays have you covered. Families can discover exciting rockpools and beach-bound activities across the country. There are also plenty of award-winning sea life centres too, from Plymouth to Brighton and Hull. Couples can discover a range of enticing seaside resorts offering sheltered swimming and pampering spas. Many of our hotels boast prized sea views and award-winning menus. As for friends, opt for lively beach towns like Bournemouth if you're looking for nightlife. Otherwise, you'll discover a charming world of quiet, cosy pubs for relaxed nights out.
The Voyage Privé travel expert's opinion on beach holidays in the UK
From the sweeping coastlines of Cornwall to wild and rugged Wales, the UK isn't short on spectacular beach escapes. Some of the country's top activities are found along these coasts, from traditional pubs to unmissable walks. In fact, most of the UK is covered by epic long-distance coastal trails. Dotted between these trails are stunning hamlets and bustling towns that entice visitors with their golden sands. Our hand-picked hotels are the ideal bases to explore these stunning beaches, offering sophisticated seafront services in cosy comfort.