Luxury Turkey holidays for eastern delights



Table of contents
Enjoy luxury holidays to Turkey with Voyage Prive and discover beautiful beaches and glorious eastern cuisine; book online today.
Enjoy Turkey, where east meets west
Turkey is not only in demand for luxury holidays; many Europeans are snapping up properties there, and with a gorgeous climate and a huge range of leisure activities to choose from, it is not hard to see why.
Turkey is the country where Europe meets Asia, with many believing the division of the continents is marked by the Bosphorus strait that divides the capital city, Istanbul. In the north there are ski resorts in full flow during the winter, while to the south a number of sparkling resorts has led many to label the area - 'the Turkish Riviera'.
The magical city of Istanbul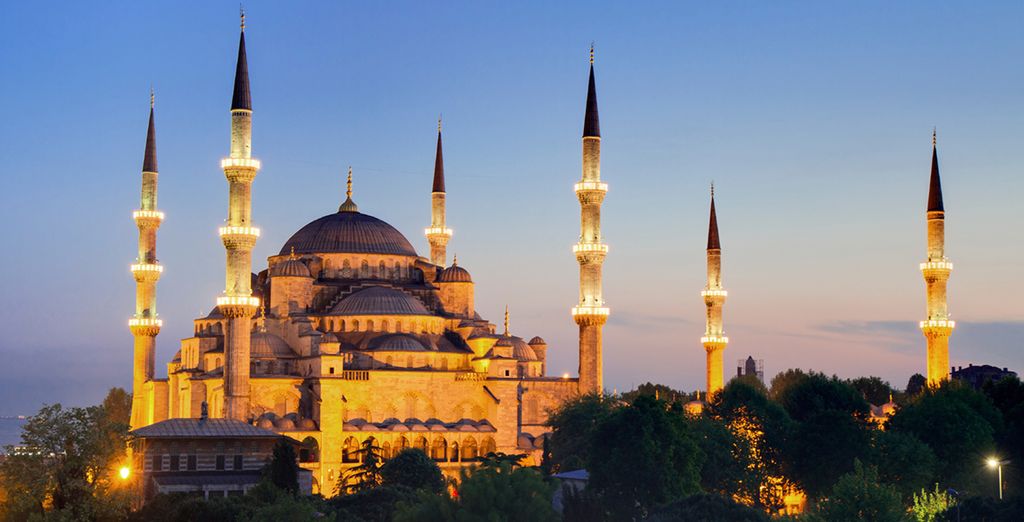 Our selection of handpicked luxury hotel deals in Istanbul means that whatever you choose to do during your time in the city, your stay will be in style. In the Old City, you will find many different representations of the empires that have ruled Istanbul over the centuries, such as the Romans and the Ottomans.
Marvel at one of Istanbul's most intriguing sites, the Basilica Cistern, which is a 6th century drinking water system that delivered water to the city from what is now Bulgaria. And don't forget about the Galata Tower, which offers a spectacular bird's eye view - it was built in the 1300s.
Turkey's Belek region is a global golf hub
If you enjoy a round of golf, nothing compares to the quality and depth of the resorts around Belek. There are many award winning hotels with golf courses that we can provide exclusive prices for, some of them with professional 18 hole set ups. Not only are the golf facilities of a high standard, but so too are the sandy beaches that line this part of Turkey.
Then there is the barbecued Turkish cuisine that has become so popular with visitors to the country. Succulent cooked meats are served with fresh breads and tangy dips as well as fluffy rice, and you might want to finish your meal in one of Belek's many restaurants with a Turkish coffee. And don't forget Cappadocia, a truly unique area created by volcanic eruptions where many have made their home in the strange, cone like rock formations left by the volcano. Cappadocia is easily accessible from Belek on a day trip. Sign up to the website today and enjoy exceptional discounts on luxury handpicked hotels and holidays to Turkey.
Turkey is one of the most culturally rich and astonishing destinations out there. Its grand expanses span glorious coastlines and dusty fairy-tale-like interiors. On top of this fabulous array of attractions and natural beauty, Turkey boasts mouth-watering cuisine and enlivened performances. With Turkey holidays, you can soak in a hammam bath one minute and admire empire-spanning architecture the next.
The top 5 things to do in Turkey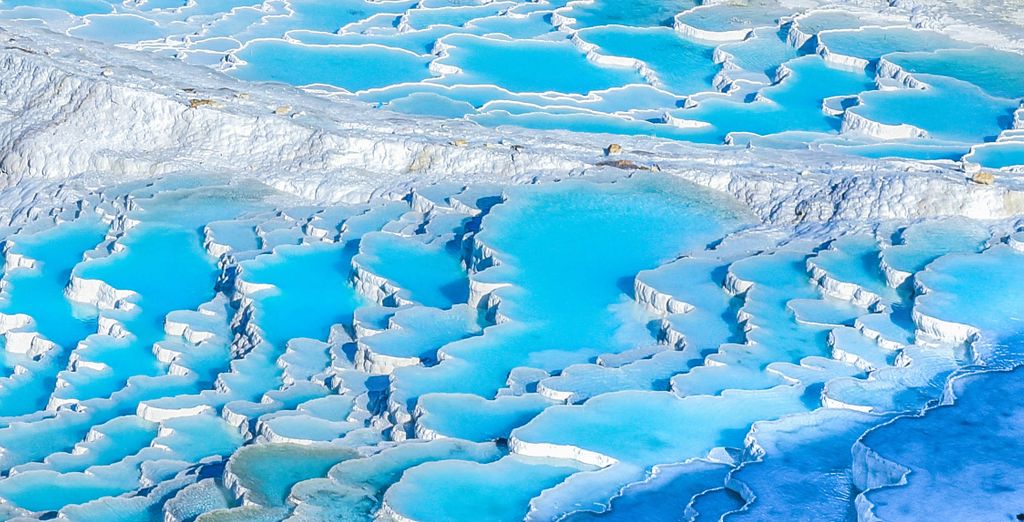 1. Istanbul
Split by the Bosporus as a continental boundary, Istanbul is a wondrous mix of European and Asian traditions. You'll find a varied assembly of ancient landmarks throughout this fine city, from prehistory to the old walls of Constantinople. Central Sultanahmet boasts Byzantine mosaics, lavish mosques and the colourful Topkap? Palace.
2. Cappadocia
Home to honey-hued rocks and fairy chimneys, Cappadocia is a marvel. The breathtaking geological features are best explored by hot-air balloon trips or valley hikes. In and around these formations, you'll discover ancient hermit kingdoms and Byzantine frescoes.
3. Kekova Island
This breathtaking island along Turkey's extraordinary Lycian coast is the perfect day trip. It's the site of a once-proud ancient city now hidden underwater due to an incredibly powerful earthquake. You can get to this marvel from nearby Ucagiz with glass-bottomed boats or hands-on kayaks.
4. Ephesus
This ancient city along the Mediterranean coast contains mighty classical ruins that are Turkey's best. Once a great ancient Greek port city, it boasts a number of romantic, eye-catching ruins. It was also once the site of one of the Seven Wonders of the Ancient World, the Temple of Artemis.
5. Sumela Monastery
This Northern wonder on Turkey's Black Sea coast was founded by the Greeks in the 4th century. This monastery clings precariously from a hair-raising, forested cliffside. The interiors are home to a museum of religious history. The surrounding region provides captivating hikes overlooking ancient archaeological sites and scenic points like Kofrakol Yaylas?.
Our best hotels in Turkey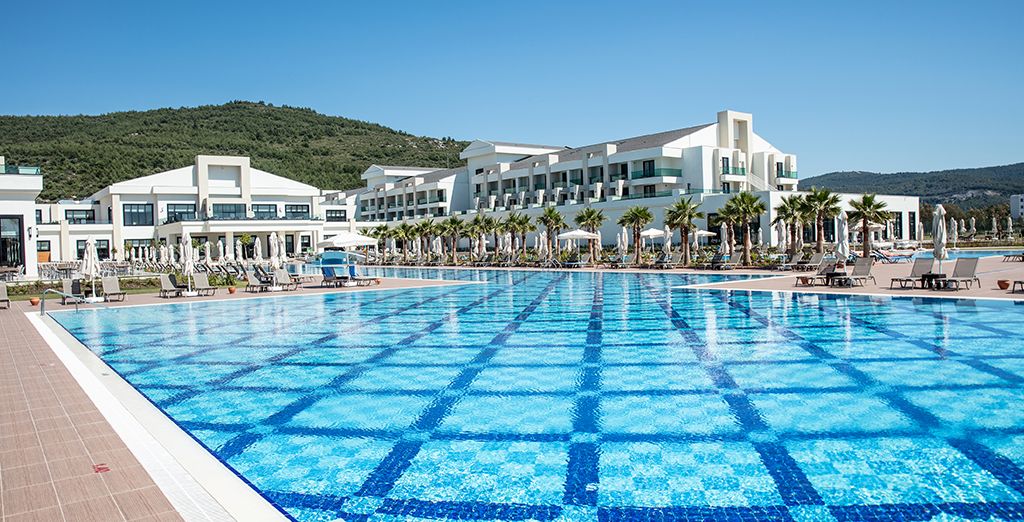 This luxurious coastal resort in charming Izmir is the perfect sun-and-sand retreat. Spacious grounds, elegant rooms and a wealth of on-site facilities make it perfect for families and couples. The glitzy lounges, in particular, provide sophisticated marbled settings overlooking the ancient Anatolian coast. 2.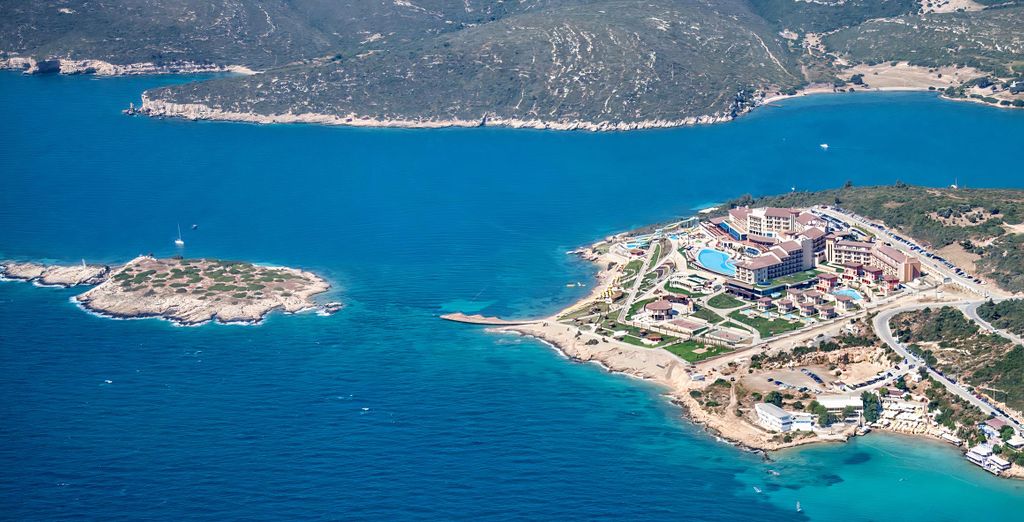 Enjoy sumptuous scenes of the Icarian Sea at this delightful coastal hotel and spa. The interiors offer an eye-catching blend of traditional Turkish furnishings and plush, velvety colours. Guests have access to a wealth of premium facilities, from sea-front pools to family-friendly amusements. 3.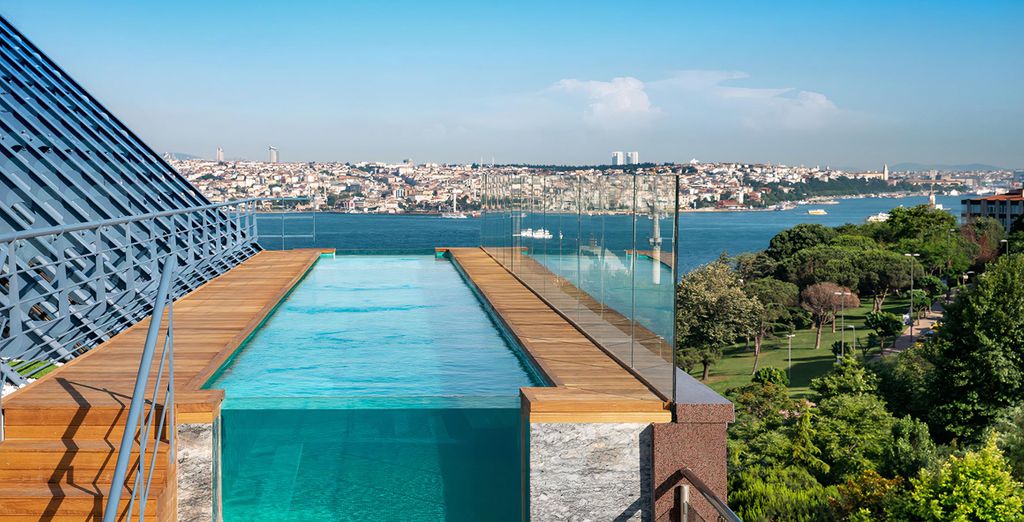 This dazzling high-rise hotel is among the most spectacular in Istanbul. The hotel boasts serene terrace views over the shimmering Bosporus for romantic evenings or revitalising breakfasts. The interiors strike the perfect blend of tradition and modernity, with delightful 16th-century-style hammams and marbled hallways. 4.
This award-winning hotel is perfectly placed in the historic Kamer Hatun District and boasts suitably regal interiors. Marbled lounges, gilded furniture and leafy terraces provide a truly memorable setting. Guests have access to a range of dining options, including the chic Chapelle, a favourite with local celebrities. 5.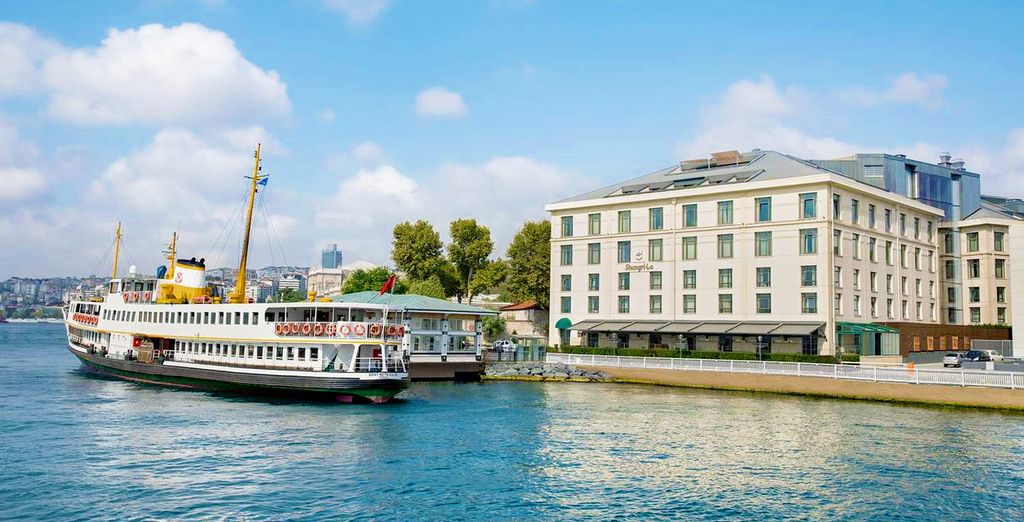 The beloved Shangri-La rests upon the banks of the Bosporus with unforgettable views across the water. With sumptuous Turkish spas and baths, glitzy interiors and classically presented rooms, it's among Istanbul's most charming hotels. The Shangri-La offers two acclaimed restaurants serving contemporary Turkish fare and award-winning Chinese dishes.
When is the best time to go on holiday in Turkey
Turkey is a fine destination year-round with a varied climate across its exciting landscapes. The high season stretches from June to August. Crowds are significant at major attractions, and prices rise with the sweltering temperatures. Istanbul's high season is a little different, with peak traffic in late spring and early autumn. By contrast, Istanbul sees fewer numbers in summer when sizzling temperatures rise. Major holidays like Kurban Bayram? (which changes every year) see significant footfall, too. The low season lasts from October until April, with big discounts at most tourist areas like Istanbul. This is a great time to test your skiing on the Turkish slopes.
Going on holiday in Turkey
Most travellers arrive in Turkey via Istanbul. With two major international airports, it's among the most convenient points of entry. From these two airports (Atatürk and Sabiha Gökçen), you can take buses, trams or metros into the city centre. Across Turkey, you'll find 35 international airports, many of which have excellent connections through Europe. Once you've arrived in Turkey, you'll find domestic flights and trains are convenient long-distance options. Ferries across the Aegean Coast are excellent for reaching resorts and charming coastal towns. While buses are frequent, they can be laborious. Rental cars are available at all airports and cities, and they are ideal for exploring more rural regions.
Enjoy your holiday in Turkey
Turkey is a magical destination for all kinds of travellers. Couples can enjoy cutting-edge cuisine, luxurious spas and delightful escapes like Cappadocia. Families, too, have much to enjoy. Antalya and the South Aegean Coast boast sun-soaked resorts with first-rate swimming and water parks. What's more, children are welcomed at restaurants and attractions with discounts and smiles. Groups of friends can take their pick from buzzing Istanbul nightlife to interesting cultural attractions. More active holidaymakers are in paradise. Turkey boasts premium hiking trails dotted with ancient archaeological sites.
The Voyage Privé travel expert's opinion on Turkey
Turkey is one of the most rewarding cultural destinations. Welcoming to beach-searchers, culture vultures and mountain hikers, it's versatile and luxurious in equal measure. Our elegant hotel options are the perfect settings to explore this diverse country. Shop to your heart's content at Istanbul's Grand Bazaar or simply soak up the Aegean sunshine by the pool. You craft your own adventure in Turkey.