Family Weekend Breaks



Table of contents
Enjoy a family weekend break with our selection. Book with Voyage Privé and enjoy Deals up to 70% OFF !
5 Things to See/Do During a Family Weekend Break
1. Turtle Island
A family with several animal lovers can have an unforgettable experience on the small island of Marathonissi. This island is also known as 'Turtle Island' due to the huge presence of the loggerhead turtles, known as Caretta-Caretta in Greece. This island is one of the few remaining places where you can see this endangered turtle species. The glass-bottomed boats will help you venture into the turtle's natural habitat.
2. Shipwreck Beach
Zante has numerous white beaches with various watersport facilities and play areas for kids. However, if you want something more than just a stretch of sand and the ocean, you should go to Shipwreck Beach. The beach, which is only accessible by boat, gets its name from the wreck of a merchant vessel known as Panagiotis. The boat was shipwrecked more than three decades ago after the Greek navy pursued it for smuggling. Today, the vessel is an attraction for kids as they can climb aboard and have a look.
3. Timanfaya National Park
The unworldly landscape of the Timanfaya National Park in Spain can be exciting for everyone, including toddlers and teenagers. You can explore this unique lunar-like landscape on a coach trip, camel ride or hire a car. Make sure you have ended the trip with a meal at the El Diablo hotel in the middle of the park, where you will see a volcano barbeque in use.
4. Aquapark
Everybody loves water parks: adults will unleash their inner child, and the kids will explore everything. Being the biggest water park in Lanzarote, Aquapark has something for everyone, including toddler areas, water slides and nine swimming pools. The park also offers a paintball and a Cinema during the peak seasons. It opens in March and closes in Early November
5. Rancho Texas
A visit to Rancho Texas on Lanzarote will always make a great day out, thanks to the animals and the entertaining shows. Visitors can see various animals, including Komodo dragons, rare white tigers, birds of prey and sea lions. The pool and water slide at the water park will also entertain the kids.
The best hotels for a family weekend Break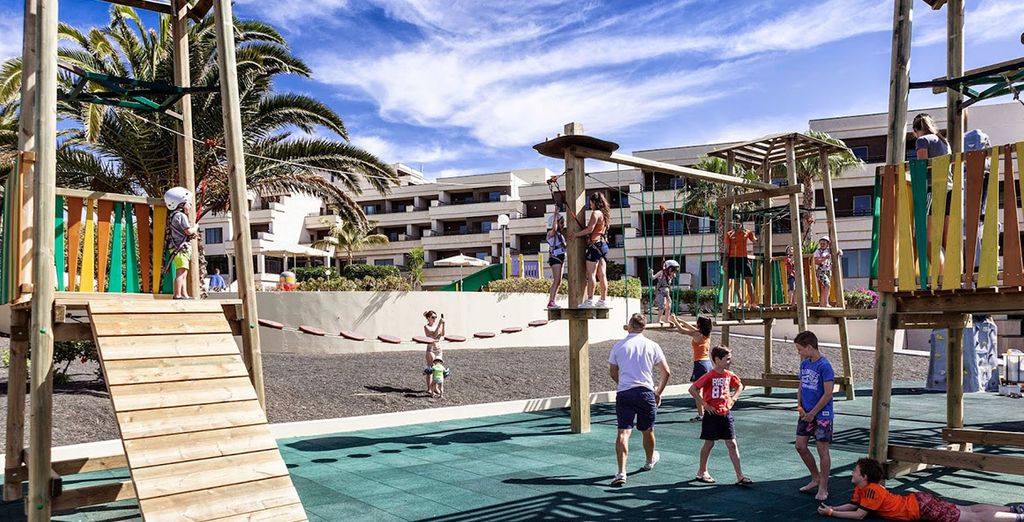 This all-inclusive hotel seafront hotel offers direct access to Las Cuchara beach. Refurbished in 2012, the hotel has a minimalist décor with a contemporary feel. Guests also get to enjoy the highest quality services and world-class entertainment. Additional amenities include two restaurants and an outdoor pool.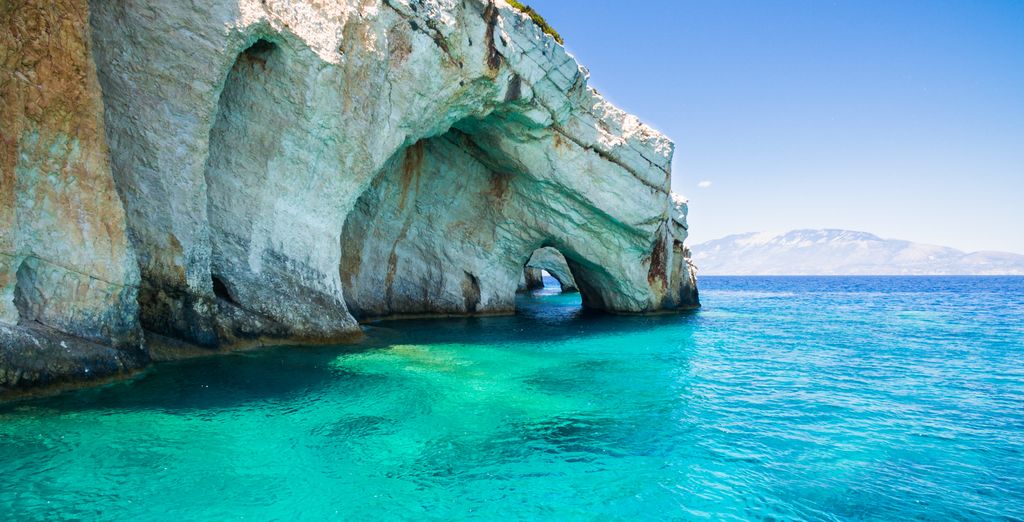 Located near Milano Maritime Museum, New Aqua Hotel provides easy access to Tsilivi. Its proximity to Tsilivi Beach also makes it a perfect choice for watersports lovers and families who live spending weekends at the beach. Guests can choose their favourite from its 20 rooms with a terrace. There is also an in-house restaurant that serves European, Mediterranean and Greek meals and a bar where you can have your favourite drink.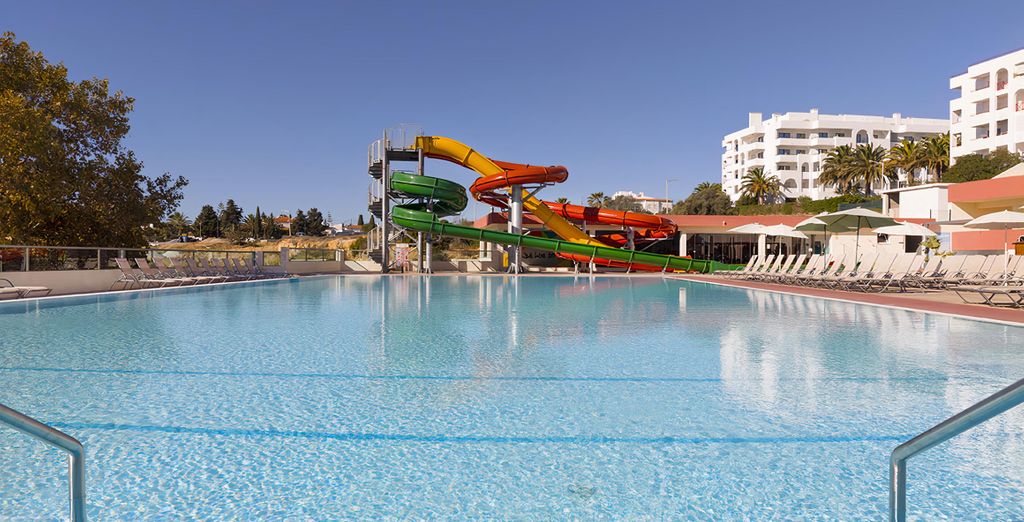 Located in Alporchinhos, Be Live Family Village is a new hotel offering a wide range of services and facilities to adults and children. Its location over the Paria da Senhora da Roch offers spectacular views over the Atlantic and easy access to the beach. Guest here can enjoy modern and cosy family rooms, good food and entertainment and a leisurely ambience.
Plan your family weekend Break
The best time of the year to go for a family weekend break
The best time to go for a family weekend break is when the weather is favourable for outdoor activities. You will get the best temperatures during summer and spring in most parts of the world, but these may not be the ideal getaway time for some due to crowding at popular attractions. You may also consider the cost since you will be paying for several people's accommodation, food and travel.
Going for a family weekend break
If your chosen family weekend break destination is Lanzarote, you can either use the ferry or take a flight. Iberia flies to Lanzarote Airport from mainland Spain and other parts of Europe. From the airport, you can use a local bus network or use a taxi to your destination.
On the other hand, if you choose Zante, you can take a ferry from Killini, a seaside town on the western side of Peloponnese, Greece. The journey will take approximately one hour. Alternatively, you can take a flight from Athens and several European cities.
Where to eat - the best districts and restaurants
The destinations above have numerous restaurants that serve some of the best local and international dishes. You can choose a restaurant with child-friendly menus if you have kids.
Nightlife during a family weekend break
Since you cannot go to nightclubs with the kids, some of the nightlife options during a family weekend break include visiting the local cinema for a movie, music concerts and theatre performances.
Our practical advice for a family weekend break
What to pack for a family weekend break
Since it is a short weekend stay, you can only pack essentials like seasonal clothing, suitable footwear, swimming gear, sunscreen, power adapters, supplies and toiletries. Also, remember to carry a few toys to keep the kids busy during flights and drives.
What budget to plan
Like any other holiday, family weekend breaks require budgeting to determine what to spend for accommodation, travel, food, and other costs. The prices of all these can differ depending on the location you choose. Luckily, booking with Voyage Privé comes with the benefit of up to 70% discounts for stays at selected accommodations if you are a member.
Useful information before going for a family weekend break
Since family getaways may involve children and the elderly, they require more planning for things to go smoothly. In addition to planning, you should research your destination to determine family-friendly accommodations and attractions. Also, take time to learn about the country's currency, the culture and beliefs of the local people and any other information that might be helpful.