Porto City Break 2021/2022



Table of contents
Porto, the second city of Portugal and once formerly known to Brits as Oporto is an ideal place for a weekend city break or a longer holiday. A quick two hours' flight time from London, the hilly city is compact enough to be easily explored on foot and boast a pretty UNESCO World Heritage designated Old Town. It's filled with culture and bursting with tempting places to eat and drink.
City Break in Porto : 5 things to see and do
1. Visit a Port Wine Lodge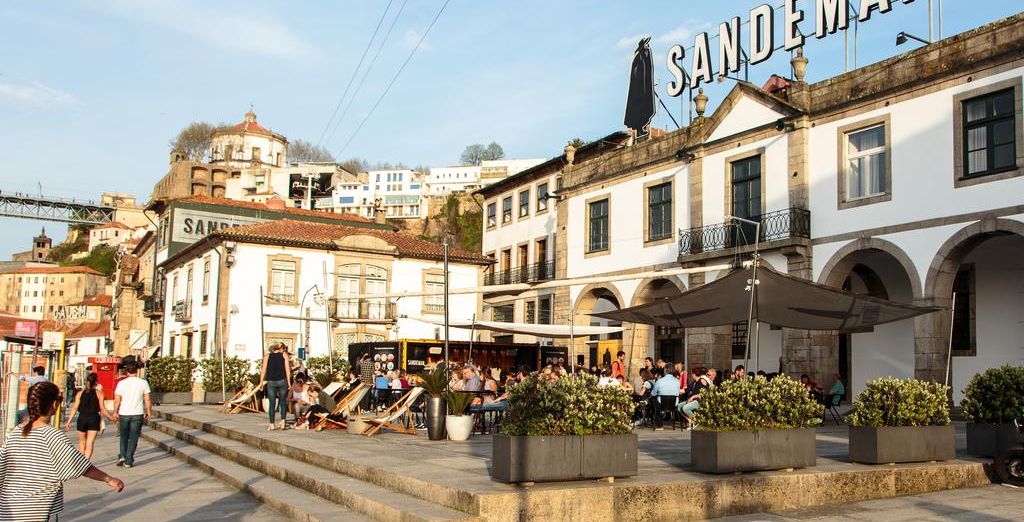 As its name suggests, Porto's is the home of port wine so no trip would be complete without a visit to one of the many port lodges that can be found along the Vila Nova de Gaia where visitors can taste the heady wine.
2. Taste barbecued sardines at Afuradaa
Porto is associated with sardine which can best be experienced by taking a trip to Afurada a quiet fishing village of Afurada, a mile from Porto. The harbour is packed with small fishing boats, and the narrow streets are packed with vibrant restaurants, where you can enjoy super-fresh barbecued sardines - and many other types of fish.
3. Visit Igreja de São Francisco
Portos' finest baroque church boasts an interior filled with gold leaf and a rather gory statue of the Virgin Mary. Visiting the nearby catacombs is also highly recommended.
4. Ribeira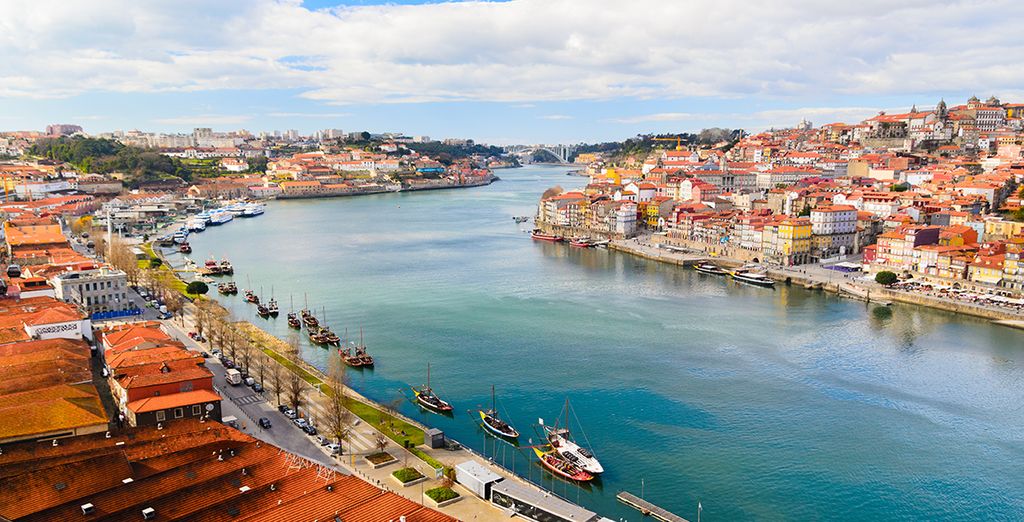 Ribeira is one of the oldest neighbourhoods in Porto and its cobbled streets lead down to the picturesque riverside promenade with pastel-coloured merchants' houses that compose up the picture-postcard views for which the city is known.
5. Bridges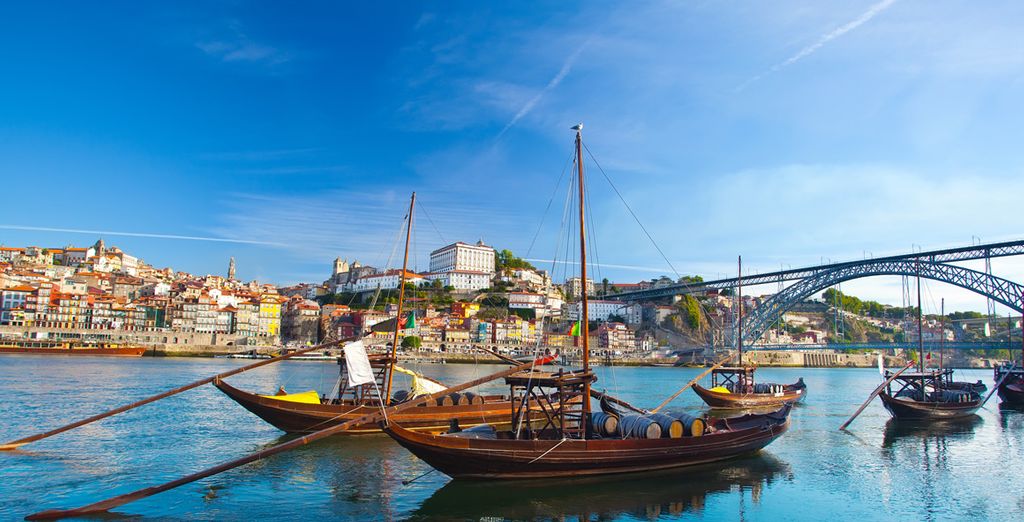 Porto is sometimes known as 'the city of six bridges', but the finest and highest has to be the Ponte Luis I - a metal arch bridge that crosses from the cathedral. It's best appreciated by riding a Metro train from central Porto to Gaia. The train crosses the upper tier of the bridge, providing the finest views of the city.
The best hotels for a City Break in Porto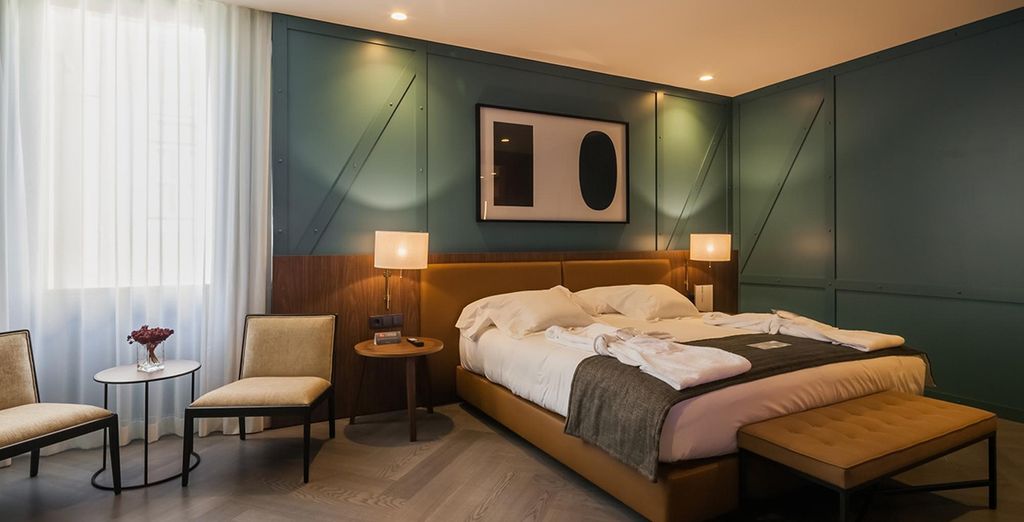 Vincci Porto is a stylish and sophisticated 4-star hotel in a renovated former fish market known as Bolsa do Pescado. Located in Porto, the hotel is only a 5 minutes' stroll from the beautiful Cristal Palace Gardens.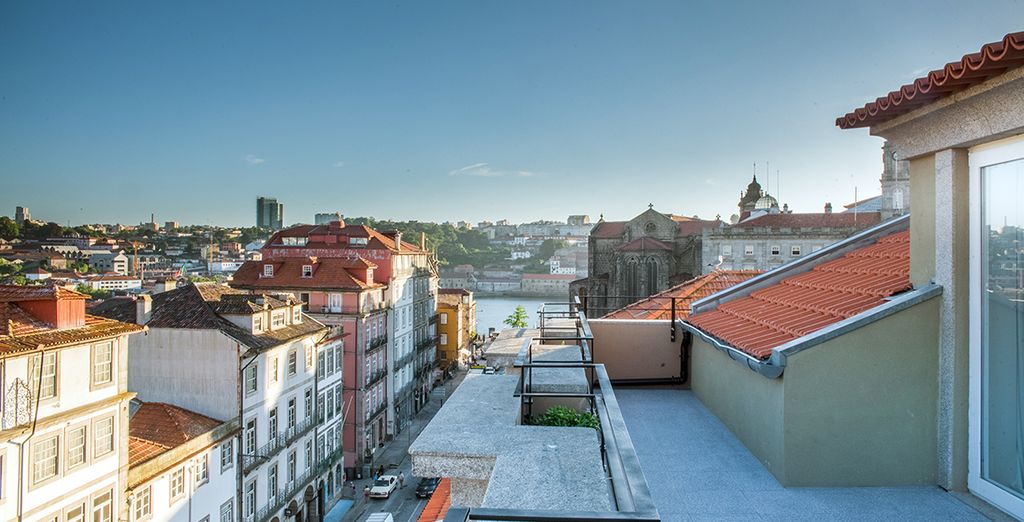 The House Ribeira Porto Hotel is a graceful 4* establishment that enjoys a wonderful position near the river and within easy walking distance of the main sites and the sea. Staff are exceptionally warm and friendly.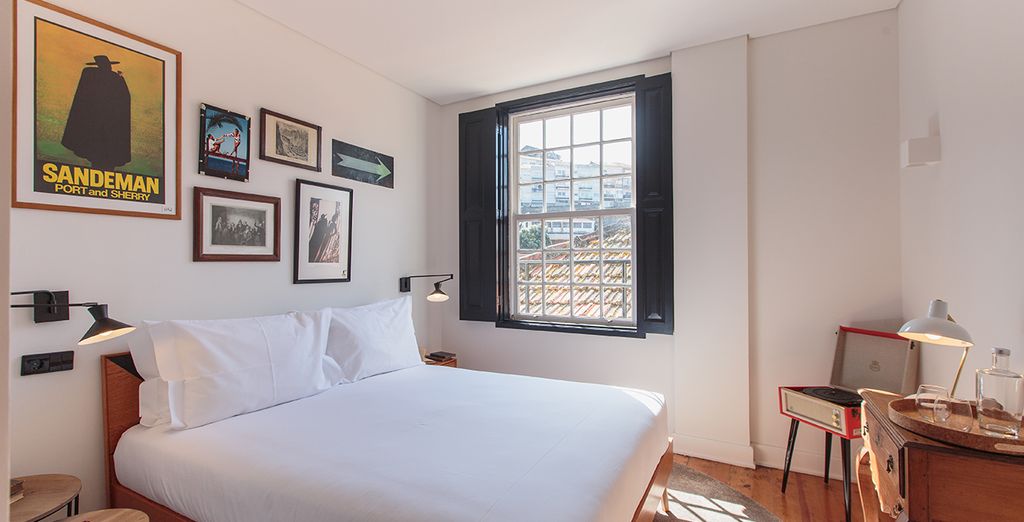 The House of Sandeman is a unique boutique hotel and hostel situated in Vila Nova de Gaia, within the confines of the Port Wine Cellars of Sandeman, a historic building. Scenic views of the river and the city can be enjoyed from many rooms and this riverfront hotel also has a popular restaurant.
Plan your Porto City Break
The best time of the year to go to Porto
Porto is a city that can be enjoyed at any time of year, but from a weather perspective, the ideal time if from May to September, when the climate is usually warm and sunny. Porto generally has a mild climate - summertime highs are hot but not unbearably so; the winters are mild, and still less rainy than much of mainland Europe. Porto also often experiences breezes which help you to stay cool and refreshed.
Going on a Porto City Break
You can fly directly to Porto from many UK airports; there are up to 18 flights a day from London alone. A flight typically takes 2h 15m. You could also take a night train or a combination of car and ferry or even a bus which takes 31 hours from London!
Where to eat? The best districts and restaurants
The cuisine in Porto focuses on fish, pork, seafood and sandwiches - namely the Francesinha a warm and gooey toasted cheese and ham concoction. It is topped with melted cheese, tomato and beer sauce, and a fried egg. You will find Franceshina in virtually all eateries in Porto.
Nightlife in Porto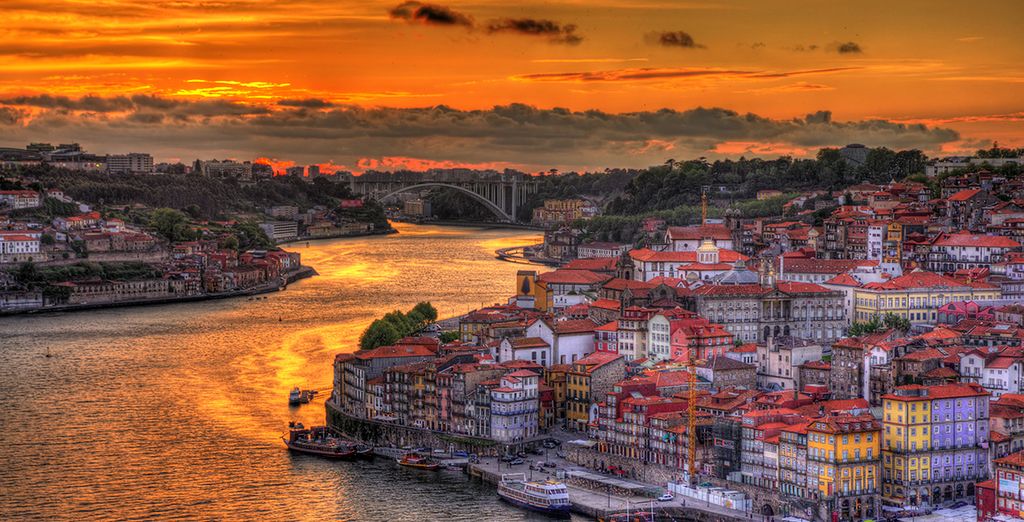 Nightlife in Porto is varied and lively with plenty to offer. Downtown Porto is the place to be for a night out, with a crowd almost everywhere you look. There's something to suit everyone, from electronic clubs like Plano B to rock bars like Tendinha dos Clérigos and Radio Bar. If you'd prefer something a little less hectic, bars like Passos Manuel and Maus Hábitos in uptown Porto are the perfect place for a good relaxing glass of wine in an amazing environment.
Our practical advice for a city break in Porto?
What to pack for a city break in Porto ?
Pack comfortable walking shoes for tackling the cobbled and very hilly streets. Pack your passport and either a Visa or Mastercard credit card - these are the most commonly accepted credit cards in Porto. A travel umbrella is a good idea if you are travelling to Porto in the winter.
What budget to plan?
Porto is a pretty affordable city, especially when compared to other European destination. The average daily spend on food is around €22, while the typical glass of beer or wine costs €2. €100 a day should be more than enough for anyone, although you may want to do a little research ahead of time, depending on your budget. City breaks are typically short anyway, so look out for cheap prices and savings of up to 70% with Voyage Privé.
Useful information before going to Porto
Try and stay in a hotel near the centre of Porto :
Take advantage of free walking tours with an experienced guide is the best way of getting to know the city if you are only there for a short time. Always ask taxi drivers to turn on the meter, unless you speak Portuguese or can book an Uber. Tipping is optional in Portugal but watch out for some restaurants that automatically add tips to tourists' bills. It's nice to leave a tip if you are happy with the service, but remember that it is at your discretion.
There's no need to worry if your Portuguese isn't up to scratch, as most speak English fluently. Also, while dress codes aren't usually an issue, many upscale establishments require men to wear trousers.