UK Staycation 2023, Best Hotels & Holidays Deals Near You
Plan a Short Getaway near you with deals up to 70% off. ? Private sales of stays in luxury hotels for an unforgettable UK Staycation in 2021?.
Are you familiar with the term Staycation? It's a new way to spend a stay in luxury hotels close to home. If you want get away without travelling too far, with your partner, family or friends, Voyage Privé presents its tempting Staycation deals.
What is a Staycation and how does it work?
A Staycation is a holiday where you stay close to home and visit local areas, or venture somewhere you've never visited in your own country.
Before the development of online travel bookings, the term "Staycation" would have been mostly unnecessary because most people took their holidays at home, while travel abroad was reserved for a small minority. But now luxury offers are accessible via websites such as Voyage Privé and anyone can practice Staycation.
But for a few years now, the Staycation is a complete change of scenery experience you can enjoy close to home in a top-of-the-range hotel: Huge luxury room, Massage session, Relaxation on a sun lounger, Dinner on a terrace with a breathtaking view, Spa, Private Jacuzzi, Infinity pool, Sauna, gym, tennis, golf or Yoga lessons... so many unusual activities to experience close to your own home.
Ideal for couples or families to rejuvenate themselves without spending large sums of money on plane or train tickets and to focus their budget on the experience and services offered by the various establishments. The Staycation concept is perfect to be offered as a gift to a relative or partner.
When to book your hotel for a Staycation experience in 2021?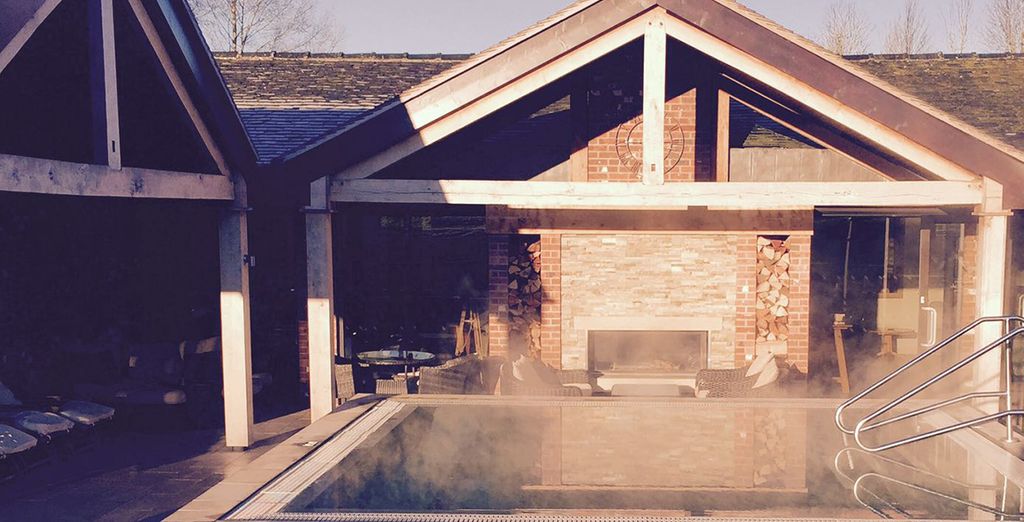 Hotel : Moddershall Oaks Country Spa Retreat 5* - 8,8/10
You can of course book a charming hotel as a Staycation well in advance, but the advantage of this concept is that you can make a last minute reservation for an improvised break not far from home.
In just a few clicks, you can spend a night or a surprise weekend just a few miles from home while completely changing the decor and atmosphere and living an exceptional experience.
Valentine's Day, the perfect time for a Staycation
A Staycation is the perfect gift for Valentine's Day. Enjoy a moment for two away from your regular routine while respecting your budget: Candlelight dinner in a 5-star establishment, couples spa session, romantic evening in a Jacuzzi... here is something that will be remembered more than a classic gift.
Inspiration for New Year's Day
Want to celebrate New Year's Eve in a more original way? The Staycation is the best way to celebrate the New Year in a unique and paradisiacal place without having to go hundreds of miles away.
Staycation 2021: Where to go on vacation in the UK?
Do you want to try this kind of experience? Here are the best places to enjoy this kind of vacation.
Staycation in London: a must-have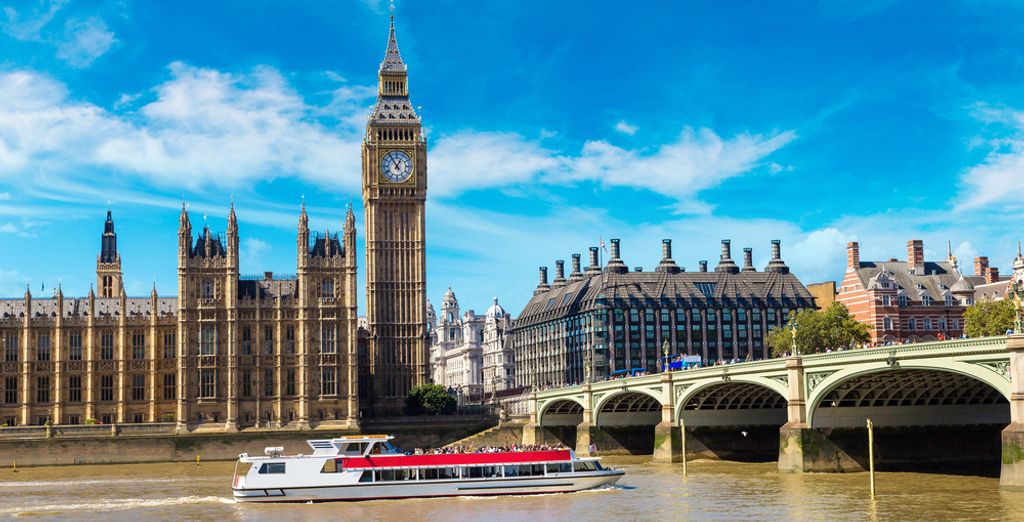 London is undoubtedly an ideal destination for a Staycation. This city has so much to offer, whatever your preferences.
Take the opportunity to visit the many museums with free entrance: The British Museum, the Museum of Natural History, the Imperial War Museum, the National Gallery, the Science Museum or the Tate Modern.
London is one of the greenest capitals in the world, so make the most of your stay by taking a stroll in one of the city's many charming parks.
The nightlife is surprisingly lively, choose from one of the many districts: the original Camden Town and Soho, the lively Piccadilly Circus, the trendy Mayfair district or the glamorous South Kensington.
Cornwall: for a beach Staycation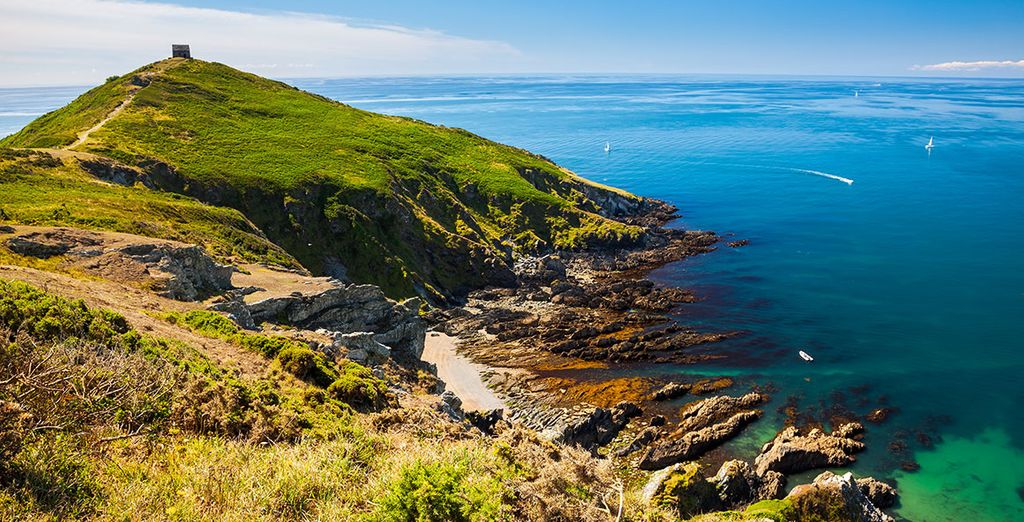 No need to go to the other side of the world to enjoy a relaxing moment at the beach. Cornwall offers miles and miles of coastline. You can enjoy beautiful sandy beaches, small secluded coves with stone shelters and imposing steep cliffs.
Take advantage of these moments to indulge in water sports: surfing, bodyboarding, windsurfing and boat riding. As a family, try your hand at crab or shrimp fishing!
For an exceptional stay, we advise you to stay in the picturesque old fishing village of St Ives, Polperro nestled in a cliff ravine, or Falmouth and its artistic atmosphere.
Lake district: a Staycation for nature lovers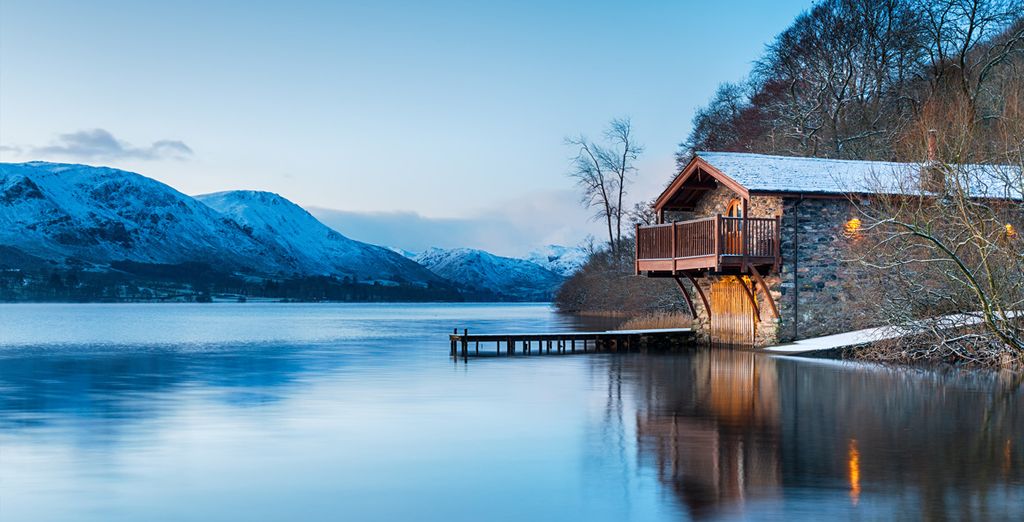 The Lake District is undoubtedly one of the most spectacular regions in the United Kingdom. A UNESCO World Heritage Site, the Lake District offers a timeless backdrop of lakes as far as the eye can see, towering mountains and forests with an almost magical atmosphere.
Imagine staying in a charming authentic cottage and waking up to a panoramic view of the incredible scenery from your balcony... It's possible with a Staycation in the Lake District!
Edinburgh: a stay steeped in history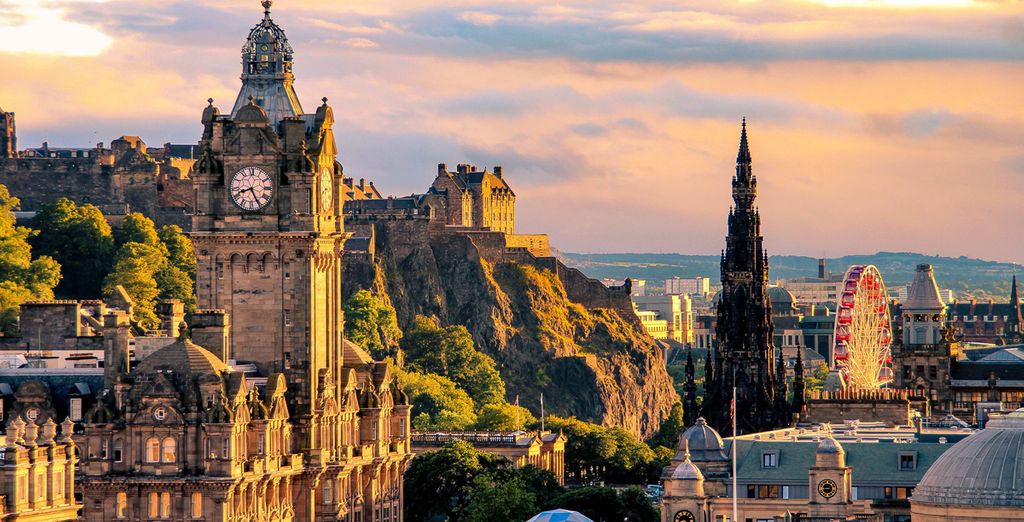 Whether you're a family or a couple, don't miss this unique setting and treat yourself to a short break in Edinburgh, the capital of Scotland.
It is beautiful, fascinating and offers all the beauty of Scotland in one place. Edinburgh is a sparkling capital, marked by its medieval heritage, its beautiful Victorian houses, but also by its hilly profile which will not fail to offer you unforgettable climbs. The starting point of a series of discoveries, the ascent to Edinburgh Castle is an immersion in the city's distant past. Then follow the Royal Mile, which boasts centuries-old houses and culminates in Holyrood Palace, the city's other architectural marvel. As you head towards New Town, the Victorian accent is undeniable. The district is home to the prestigious National Gallery of Scotland. Leith, like a village on its own, is a town with its own character punctuated by the life of the port.
In addition to having the chance to discover a city of exceptional beauty, you will also enjoy a relaxing stay by choosing one of the top-of-the-range hotels we have selected for you. The "breathtaking scenery" and the "Scottish atmosphere" are some of the assets that seduce our members. Some also believe that the "ideal location for golf", a sport native to Scotland, enhances cultural immersion.
Staycation 2021 : Our 10 best 4 and 5 star hotels for an unforgettable stay: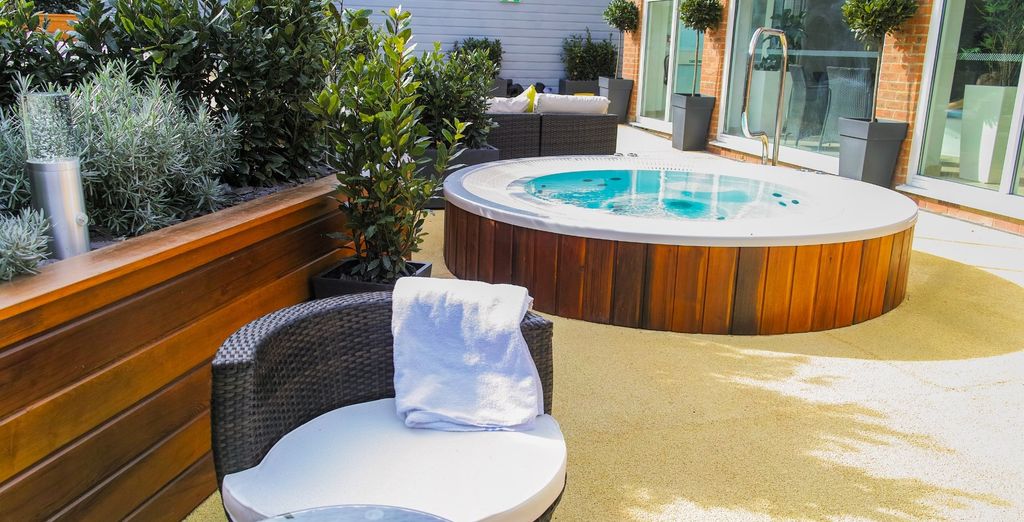 Want to experience something out of the ordinary? Here are some ideas for luxury hotels that will offer you an original stay and unforgettable memories.
The Voyage Privé travel expert's opinion on the Staycation concept
The Staycation is another way to spend a holiday without the constraints of distance. If the environment of the region is not necessarily important and you are looking for an experience, then we advise you to try this type of approach. This way, your budget will be really focused on what you want to do at your destination and will most certainly allow you to do certain activities or experience things that you will probably not have done with a transport budget.
Discover all our City Breaks Deals and Weekend deals in the UK