Holidays to Greece
Cultural tourism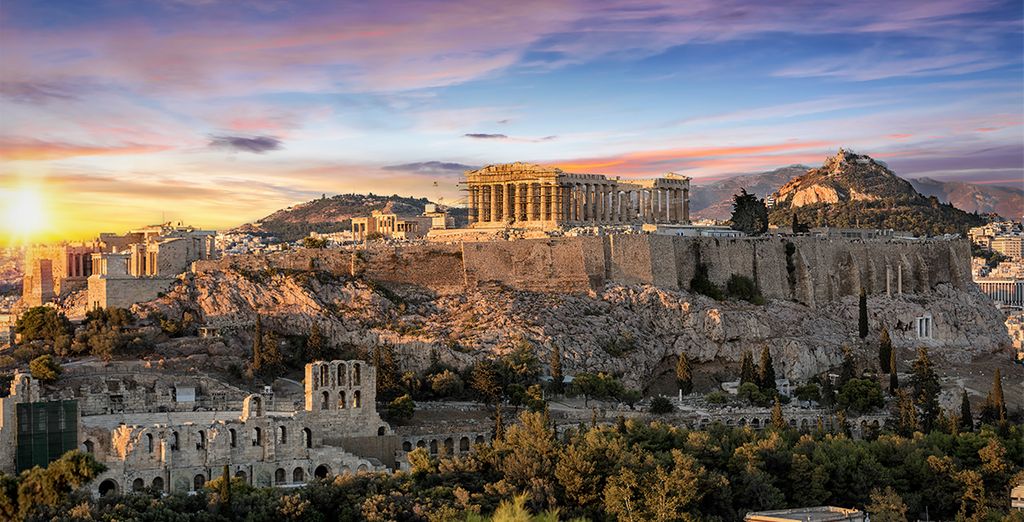 As a result of its geographical location, Greece was a central point of several civilisations, who left their mark everywhere over the centuries. The beautiful architecture of the museums and historic monuments, including 17 locations accredited as UNESCO World Heritage Sites, makes it a paradise for culture-seekers. Traces of Greece's ancient history are apparent in every region, including findings dating back to the prehistoric and archaic eras. These mingle with classical, Medieval, Hellenistic and Byzantine monuments, different religious and cultural buildings and modern works of art to create a fascinating landscape.
Greece boasts more than 100 museums, an indicator of its archaeological wealth. These range from the larger museums, such as the Acropolis, the Thessaloniki Archaeological Museum and Athens' National Archaeological Museum, to many smaller collections, including museums located near historic excavation sites. Other historic attractions include the fifth century Acropolis of Athens, a hilltop citadel containing the remains of the famous Parthenon. Marvel at the Temple of Hephaestus and the UNESCO-listed Meteora Monastery.
Greece's beaches and coastal activities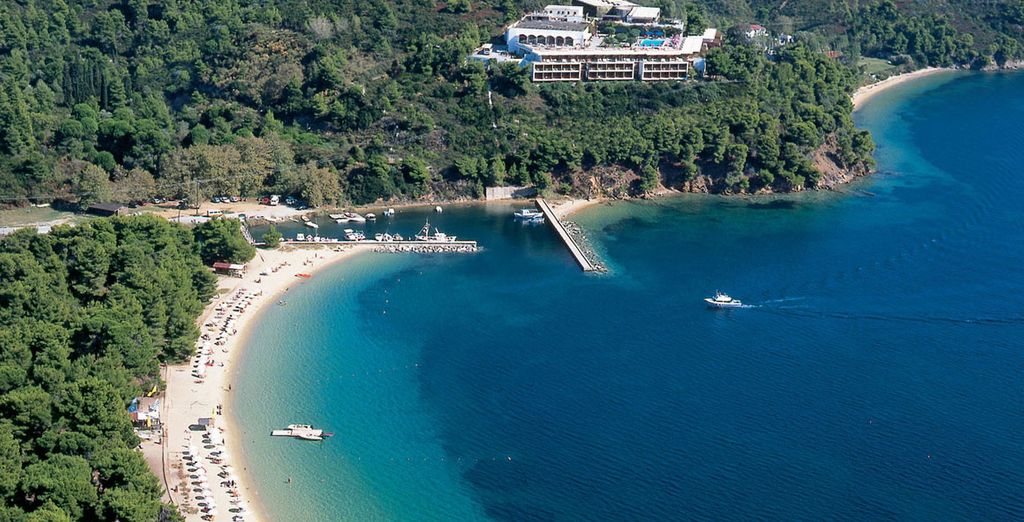 Luxury holidays wouldn't be complete without having the chance to relax on beautiful, golden beaches. Greece has an abundance of beaches where you can soak up the sun. Among the tourists' favourites are Iguana Beach, Crete; Kálathos beach, Rhodes; Vaterá beach at Lesbos, the island's longest beach at 7 km; Vagia beach, Serifos; Kanali beach, Prezeva; and Dunes Beach at Peloponnese. The beaches are family-friendly and many offer water sports.
Shopping and local cuisine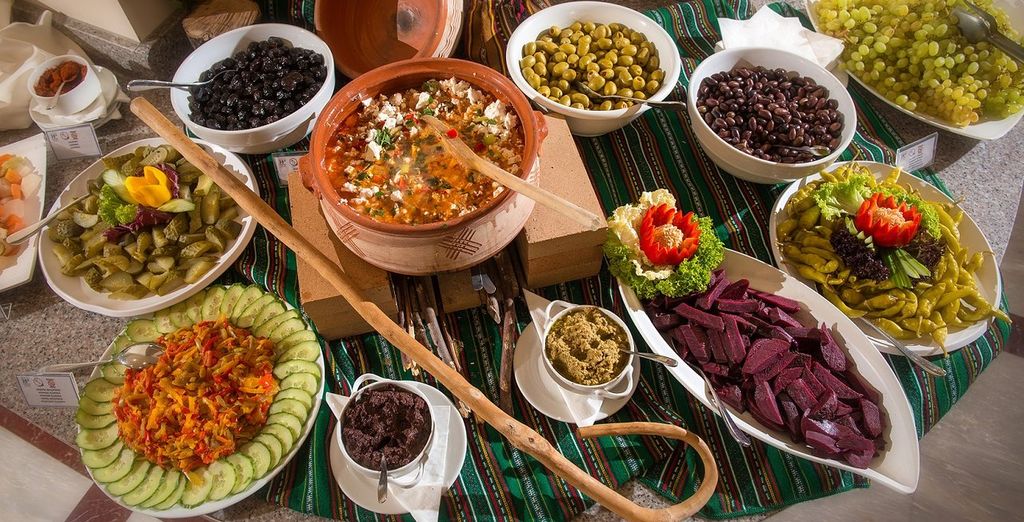 Greece is a haven for the discerning shopper, offering a diverse range of products to satisfy every taste. Retailers stocking famous European brand names and popular international chains mix comfortably with local stores selling a host of traditional Greek products, including clothing, shoes, art and décor. Athens in particular has a magnificent shopping mall and many designer retailers, while the tiny back streets are home to shops which sell interesting and innovative local items.
Traditional Greek cuisine is rich with its use of olive oil, vegetables, lemon juice and herbs. A selection of meats, including poultry, lamb and pork, are traditional ingredients in the Mediterranean dishes. Also popular are filo pastry, olives, cheeses, aubergine, courgette and yoghurt. Greek desserts are rich in nuts and honey. Greece is also famous for its wines, which are served to complement a variety of small dishes and appetisers, which are often presented as dips with pita bread, or a small loaf of traditional bread.
Whether you enjoy sight-seeing, relaxing on the beach, shopping or dining out, sign up today and see our handpicked discounted luxury holidays to Greece and our selection of hotels at exclusive prices, offering exceptional discounts.
FAQ Luxury holidays to Greece
Voyage Privé offers are only available to our members. Register online for free to access all our current sales and book your Luxury Holidays to Greece.
Voyage Privé's travel experts negotiate for you the best holidays and hotels deals. Enjoy Luxury Holidays to Greece up to 70% off !