Best Honeymoon Destinations
Traditionally, honeymoons began as the practice of young married couples touring about to visit relative who had been unable to make the wedding for one reason or another. This was often probably to keep wealthy and elderly aunts and uncles in mind of leaving a little something in their will to the couple, or to ensure cordial family bonds. Over time, this shifted into a holiday taken by the couple for their own relaxation: to give them some time away from their regular lives and work, and let them get to know each other properly. Today, honeymoons tend to be shorter than the former two weeks to a month that was commonplace, and the couple will often delay their honeymoon until some time after the wedding, especially if money is tight following the nuptials. Whichever your reasons for honeymooning, here are some of the best honeymoon destinations to consider for your post-marital couple's holiday!
Honeymoon Package: The best destination to enjoy the perfect romantic getaway for two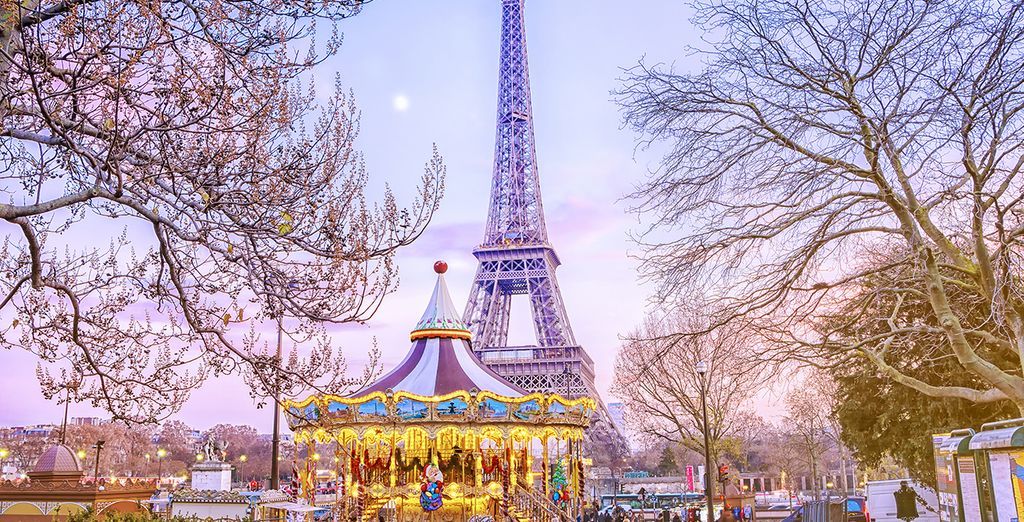 Home to the Eiffel Tower, L'Arc de Triomphe and the wonderful Louvre, Paris has long been the go-to destination for young lovers, and for very good reason. The city is almost literally designed for lovers with broad, tree-lined boulevards that are perfect for leisurely strolls, inviting bars and cafés where you can linger and chat, gazing into one another's eyes, and plenty of art that celebrates romance. It is for good reason that Paris is called 'The City of Love' – and the people are amused, tolerant and very indulgent towards those in the throes of infatuation and passion for one another. You may be catcalled occasionally, but it will all be in good fun, with warm affection showing through.
A volcanic island nation, Mauritius is home to exquisite sandy beaches so beautiful that you would be forgiven for thinking that you were dreaming when you see them. Rainforest, waterfalls, long romantic hikes or ethereal underwater scenes are all waiting for you and your new spouse to come along and enjoy them, even as you relax and begin to feel like a proper married couple. And do not worry: the volcanoes are all extinct or dormant!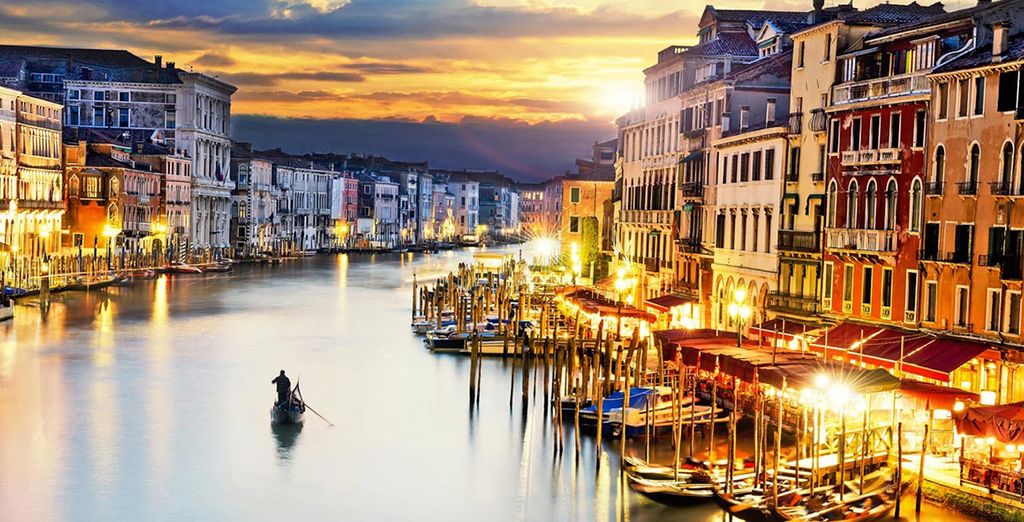 A beautiful and unmistakeable destination, Venice is a simply wonderful city, oozing art, culture, architecture and romance. You and your partner can explore the city on foot, crossing the more than 1,000 bridges, or by motor-boat zooming along the many canals that criss-cross the city. Admire exquisite architecture, spend long moments breathing in the many artworks by masters old and new, and even go to the opera for a taste of the high life.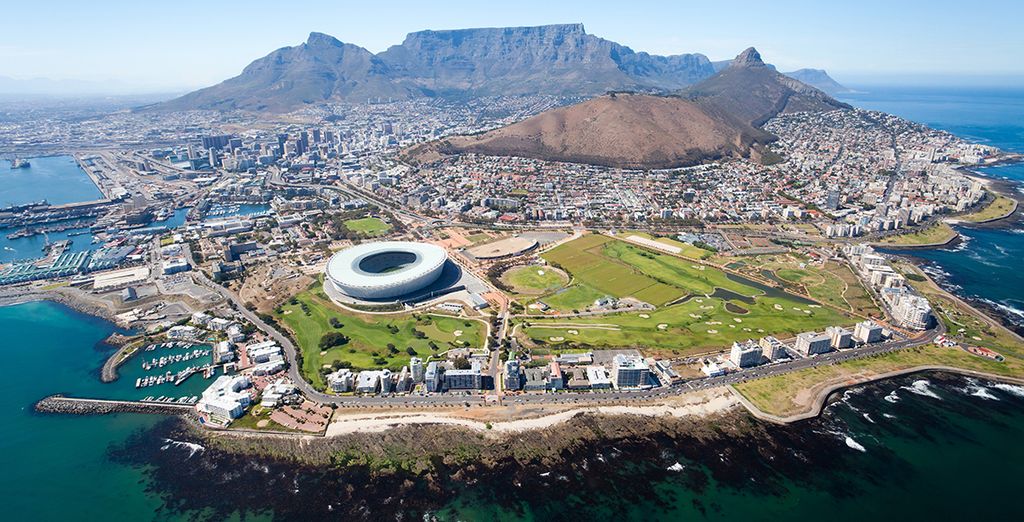 Table Mountain looks calmly down over the bustling and thriving city of Cape Town, sometimes veiled by the Devil's Tablecloth, sometimes entirely visible. Start your adventure here, before exploring this beautiful country – head to the vineyards and orchards of Stellenbosch, drive up to Port Elizabeth along the coastal roads, and see Africa's immense diversity of game in Sanabona Wildlife Reserve.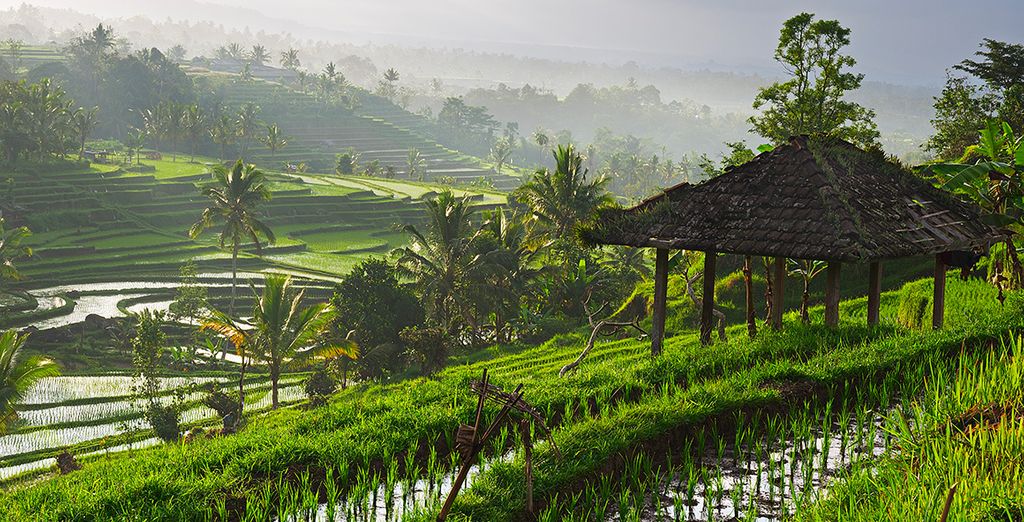 Known as an island paradise for sun-seekers and hedonists as much as it is a place people come to find themselves and achieve inner peace, Bali is welcoming to visitors from all walks of life and has a little bit of something for everyone: thriving youthful excitement, cool contemplation and a great deal of romance! This makes it a perfect, luxurious – and yet, surprisingly cheap – honeymoon destination for couples of all ages.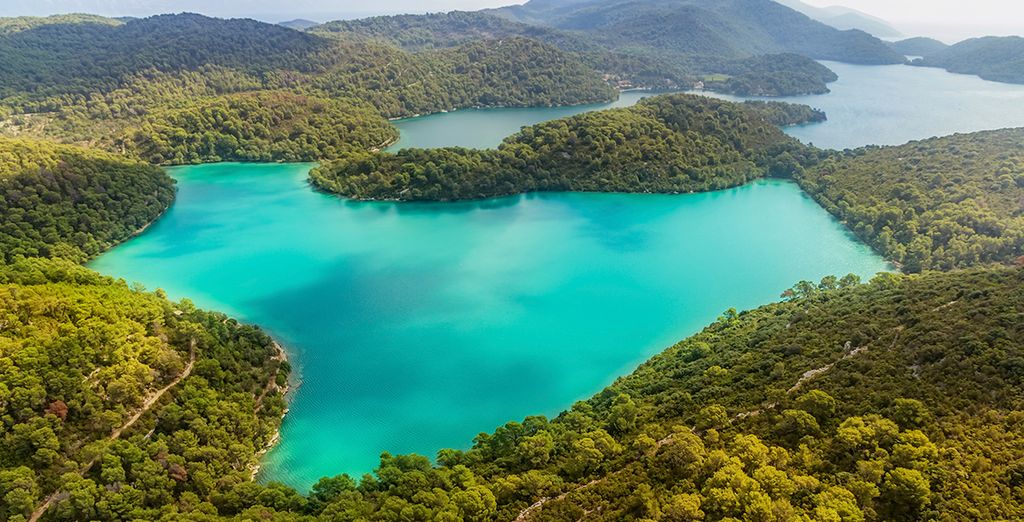 A fairy-tale destination, Croatia is growing in popularity as a honeymoon location because of the breath-takingly beautiful coastline, medieval cities, and friendly welcoming people. At present, it is still a fairly new destination with the mainstream holiday crowd, so prices are still relatively low, making it the perfect destination for a budget friendly but luxurious honeymoon in a superb location.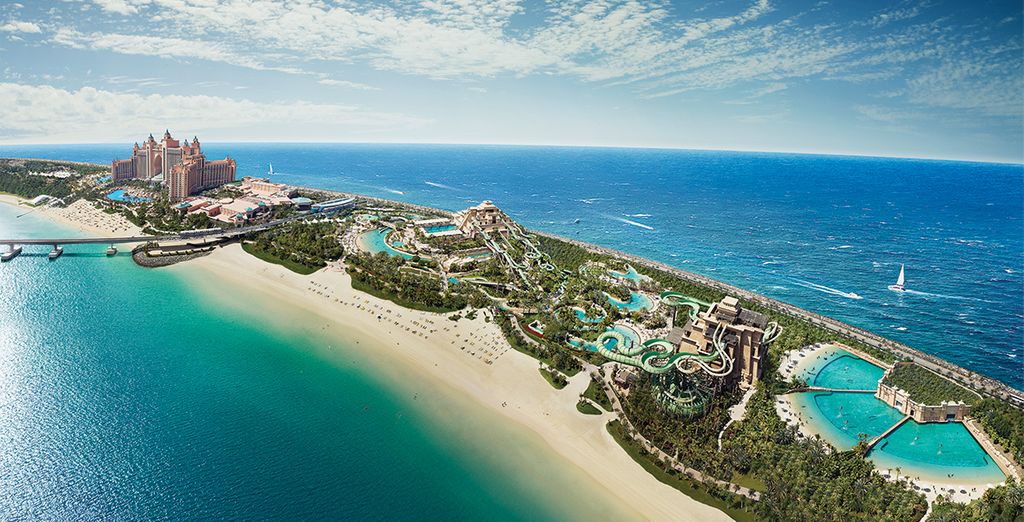 Nothing if not adaptable, this former small fishing village struck it big with oil, rapidly growing rich and establishing itself as the logistics centre of the world, Dubai anticipated the lessening flow of black gold from under it sands and decided to reinvent itself as the tourism capital of the world. To that end, knowing that coastline property was the most valuable, the country set out to dramatically increase its shoreline. The result, the immense Palm Island, followed later by the World Islands, expanded Dubai's coastline with premium beachside housing a thousand-fold. Dubai is more usually known as the playground of the superrich and the workplace of multi-national businesses, but honeymooning in Dubai is a rapidly growing trend: why not join in and have your honeymoon in this unique and opulent place?
Luxury Honeymoon: Find the most luxurious hotels with Voyage Prive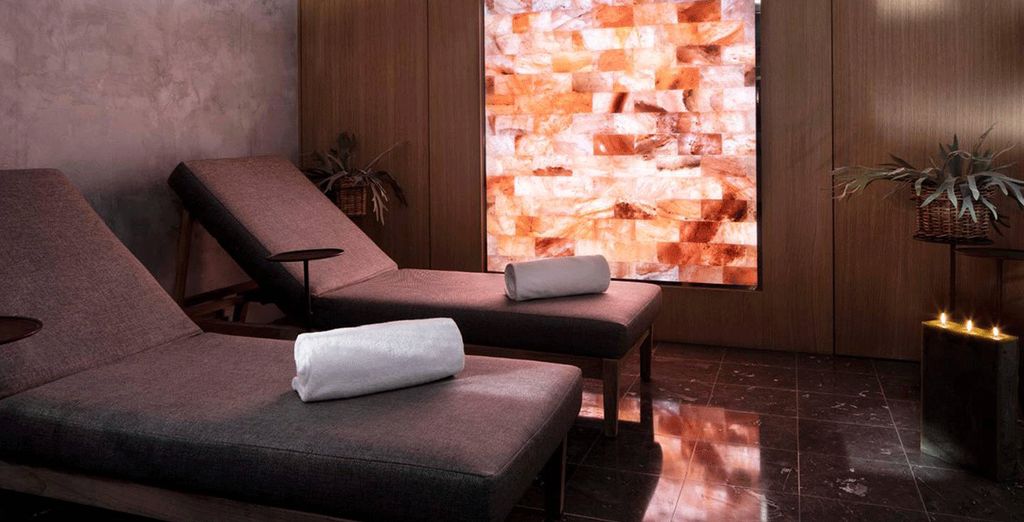 Spend the day strolling the iconic heart of Paris, before heading back to the hotel to make the most of the romance with spa treatments, fine wines shared in the bar or head up to your spacious and stylish room for an intimate meal and getting to know one another without interruptions.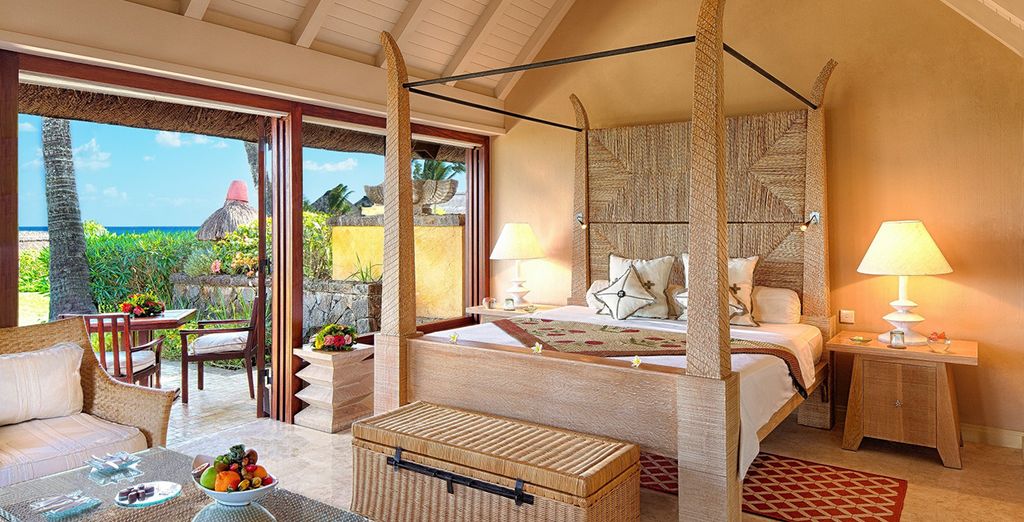 Twenty acres of private tropical forest, access to a pure white sandy beach, and a nearby coral reef await you in this sumptuous honeymoon paradise that will make you feel so pampered and welcome that you will never want to leave. Hammocks, swimming pools, wide open spaces – even from the light and airy bedrooms, and customer service that is second to none.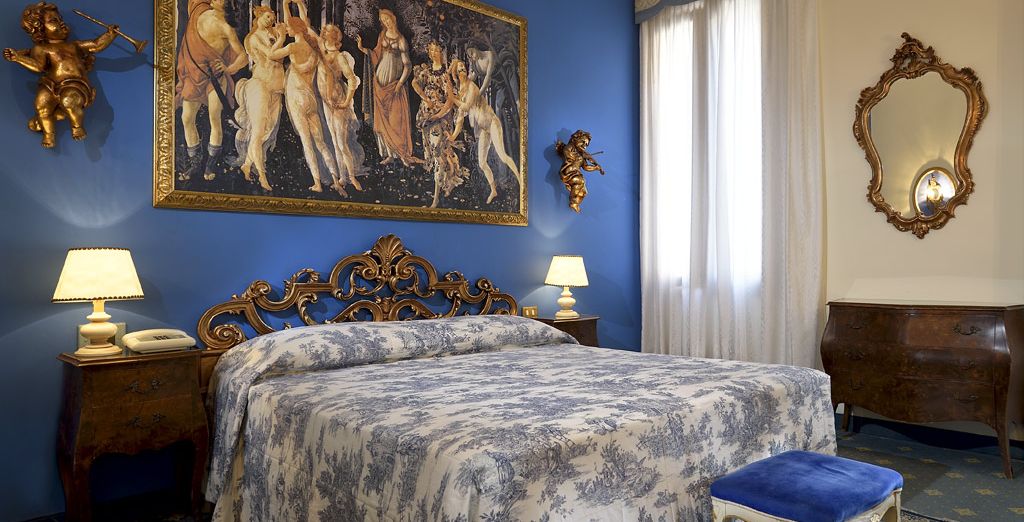 Just minutes from the Grand Canal, the Rialto Bridge and the Piazza San Marco, this hotel looks more like the private mansion of a well-to-do aristocrat from two or three hundred years ago. The furniture is ornate, elegant and supremely comfortable, while modern conveniences ensure your absolute comfort. The cuisine is international, with Italian treats for breakfast, Japanese food for lunch and superb, exquisitely prepared meals over which you and your loved one can bond even more, before heading to your room to enjoy the sumptuous and elegant décor.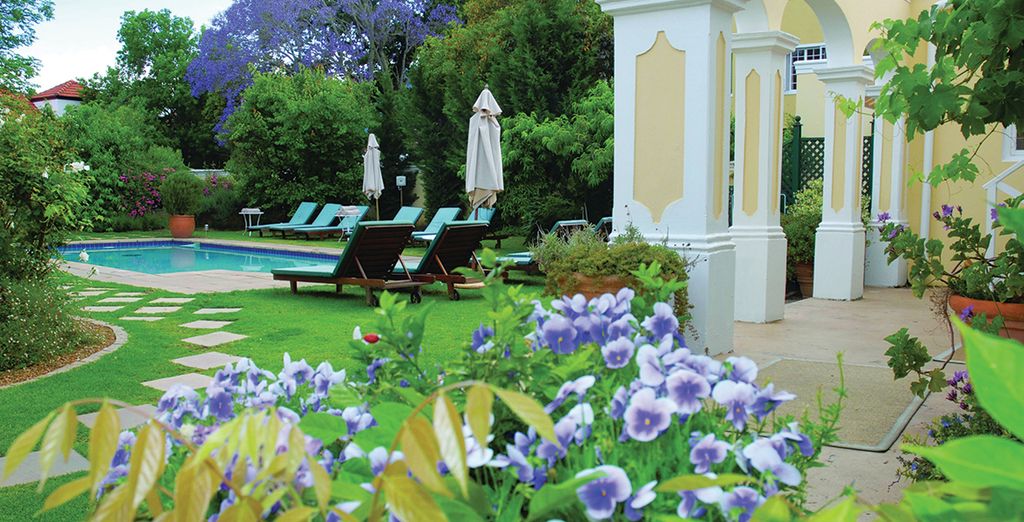 Three wonderful hotels are waiting for you and your beloved: Cape Town's 4* Townhouse Hotel, Stellenbosch's 4* River Manor Boutique Hotel and Spa and 5* Tilney Manor in the heart of Sanbona Game Reserve. World-class customer care, international standard cuisine that would not be out of place in the kitchens of embassies, kings and billionaires, and comfortable rooms ensure that you are so well looked-after that you will not want to leave to go home!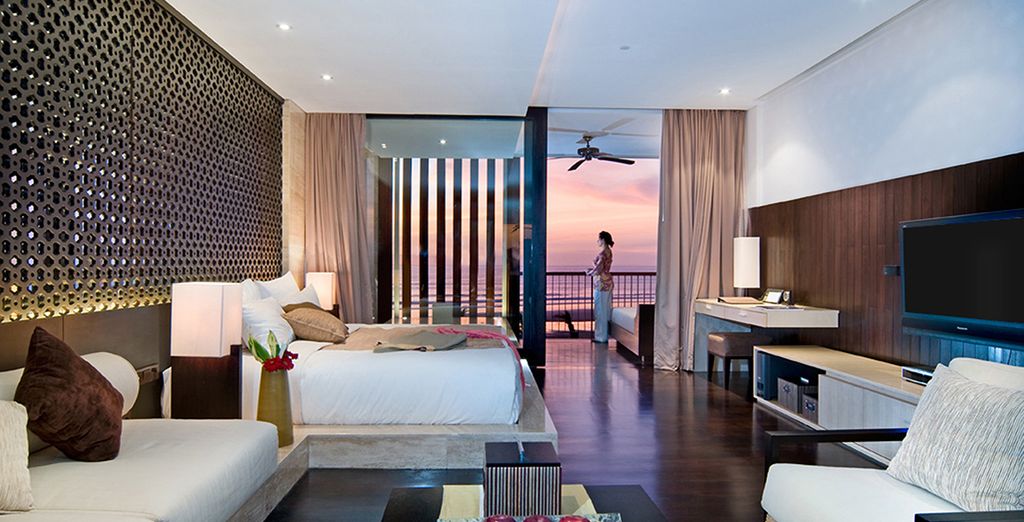 Contemporary modern design with a strong Balinese tradition is a good summary for the décor and style of this hotel which will welcome you into whichever side of Bali you want to explore. Choose between the excitement of surfing, the absolute calm of an infinity pool or the interest and absorption of immersing yourself in the history of the country. Then back to the hotel for a lavish spa experience, delicious cocktails, perfect meals and the welcoming opulence of your room.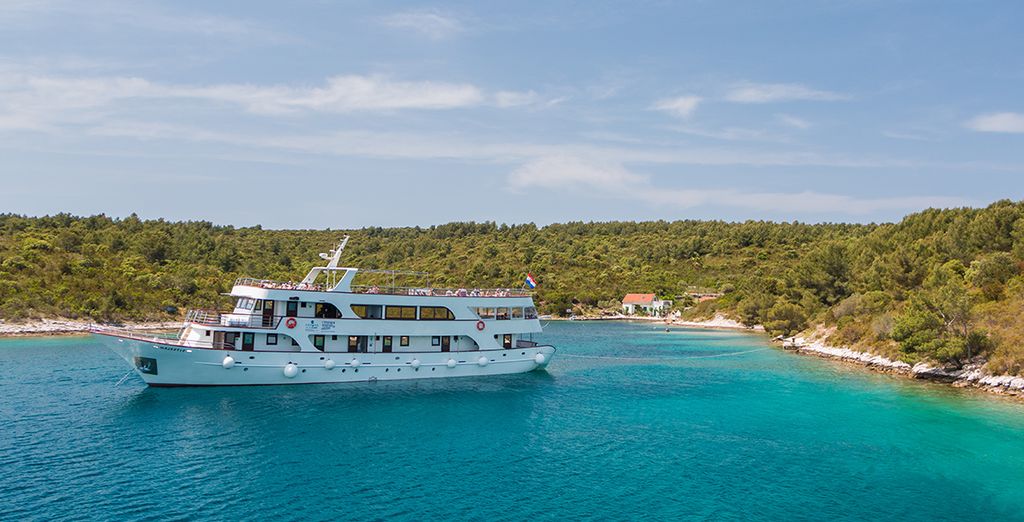 Sink into the comfort of your cabin all aboard the Princess Aloha – small enough to navigate the intricate and beautiful Dalmatian coastline safely, big enough to ensure that you will have a great time on board! For seven nights, you can both watch the scenery change from forest to village to islands and hidden coves all the while enjoying delicious meals, excellent customer service and comfortable quarters while on board. The cruise starts and finishes at Dubrovnik, but you will not be bored or repeat any destinations as you travel along.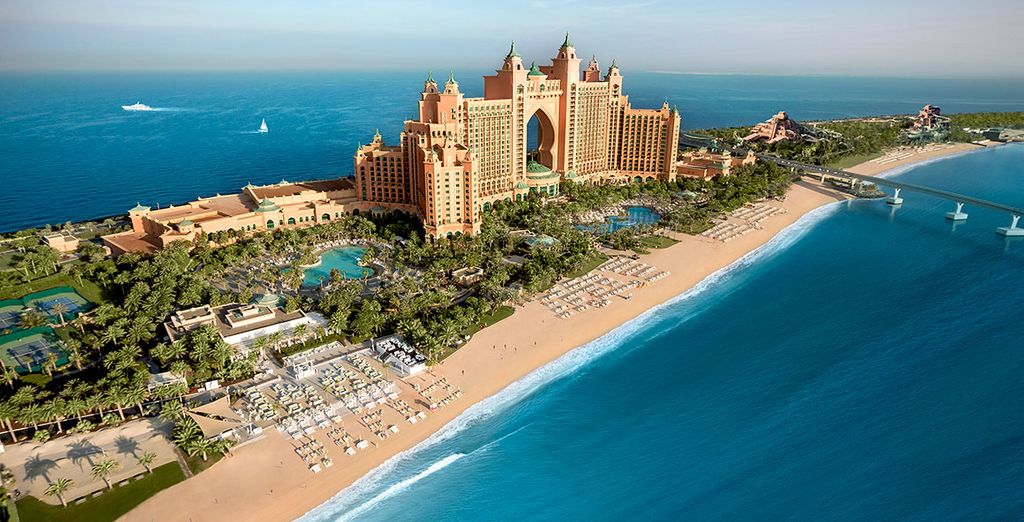 Located on Palm Jumeirah island – a triumph of technology, wealth and determination in the face of adversity – this hotel is incredibly sumptuous, catering to needs that its clients do not even realise that they have. A short drive from the best that Dubai has to offer – and Dubai's best is, indeed, the very best, the unparalleled luxury of your stay begins as soon as you arrive. Not just one or two but many eateries await your approval, ranging from simple but perfectly prepared international cuisine to celebrity chefs signature outlets, while the palatial rooms are almost the size of entire houses!
Where to find the best offers for your honeymoon? Why to book with Voyage Prive?
It can be hard to decide where to book your honeymoon, and even harder to be sure you are getting a good deal on the booking: there is so much information out there that deciding which prices are correct is difficult enough without the feeling we sometimes have of trying to save too much – to the point that we look like a skinflint! But there is a quick and simple way to find the best honeymoon destinations at the best prices: simply become a member at Voyage Prive!
Voyage Prive members regularly take advantage of fantastic offers that must be seen to be believed! Anything from large discounts (up to seventy per cent, in many cases!), upgrades on bedrooms, and additional extras like free wine, fruit baskets, even free accommodation for children (ideal if your marriage has created a blended family). Meal offers, such as upgrades to half-board, free breakfasts and even one-off special treats such as a table at one of the signature restaurants in the hotel are not unheard of.
The hotel facilities are frequently a source of benefits to your Voyage Prive membership too, with exclusive spa treatments and massages to look forward to wherever they are available.
All Voyage Prive's offers are only open to their members, but the good news is that anyone can become a member in a matter of a few minutes. Simply click to link your account to your Facebook or Google account, or fill in the details required: name, address, email address and so on. Then spend a leisurely few moments oohing and aahing over the many holiday destinations and beautiful hotels that Voyage Prive deals with.
Select your preferred destinations and create alerts, as well as signing up for the newsletter. In this way, you will receive personalised alerts for any deals available on honeymoons in your preferred destinations, and also receive a regular round-up of any new deals, destinations and new hotels before anyone else gets to know about them.
When you receive the alert that you have been waiting for, or spot a likely looking holiday offer in the newsletter, you can simply click or tap on the offer to be taken straight to your tailored offer. If it is exactly what you are looking for, it is a simple matter to fill in the relevant details – time of travel, how many nights, how many people, as well as where you will be going and the specific hotel deal that you are looking at – and make the booking, following it up, if the terms and conditions allow for it, with a deposit to secure your booking.
You will receive confirmation of your booking and a receipt for the payment you have made, through to the email address with which you signed up. Any further information needed will also be communicated to you, so you will know that every box has been ticked and every necessary form filled in, long before you travel. All that will be left for you to do is to get married before you jet off to have a wonderful, relaxing and enjoyable time!