Sample only the very best, with Paris city breaks
Paris: the City of Light, a city of love, art and opulent, uniquely Parisian luxury. From espresso to brioche, the Champs-Elysées to the Louvre, there is something for everyone in this truly glorious city. Can you tell we love the French capital?
The global capital of fashion and style, Paris is an iconic European cultural and sophisticated city. Quite simply, it's a completely vibrant urban landscape of world-famous buildings. Delve a tiny bit deeper, and you'll discover why it deserves its reputation for being the city of love with romantic antique fairs and gastronomic restaurants that create its unforgettable ambience. Read our guide to Paris city breaks for an unforgettable weekend in this wonderful city.
Where to stay during your Paris city break
We could talk to you for hours about Paris, but a destination is only as good as its hotels. Whether you are a lover of art, culture, wine, shopping, dining or a combination of all of these, it is a city that you must visit. Or find any excuse to return to. For us, Paris is all about a little pampering. The luxury deals we've put together for you are a combination of luxury trips to different parts of the city, and since we only use 4 and 5 star hotels, you need look no further to find one that is right for you. The Montmartre Mon Amour, just off the Sacré Coeur, for example, is decorated in the classic French chic style, with rose petals on your bed adding to the romanticism of its location.The hotels we have selected for you in Paris range from 19th century boutique accommodation on the Champs-Elysées to sleek contemporary designs you will want to take home with you, but all are luxurious and right by what you want to see.
Our best hotels for a City Break in Paris
1. ?Les Matins de Paris 4*

Enjoy the prestigious position of Les Matins de Paris 4* with expansive views over Paris' rooftops to the nearby Sacre Coeur. It's the ideal choice for those who demand a boutique hotel that is just as stylish as Paris itself. Access to the wellness centre and complimentary breakfasts are among the tempting features offered to Voyage Prive guests.
2. Hotel Maxim Quartier Latin
??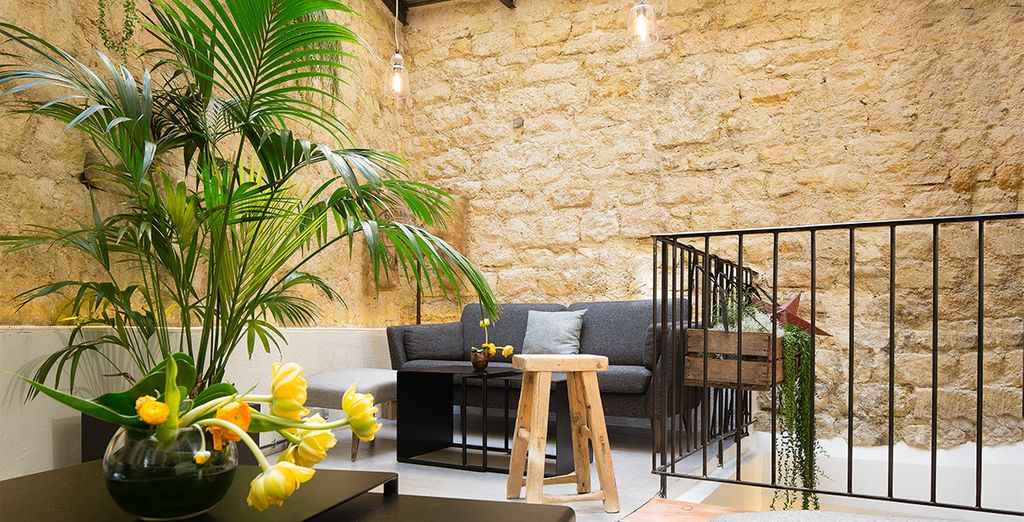 Hotel Maxim Quatier Latin is a stylish boutique hotel perfect for a Paris city break.
Venture outside and discover the city's beautiful 5th arrondissement, where you can explore delights such as the Ile Saint Louis and the Jardin des Plantes.
3. Villa Eugenie 4*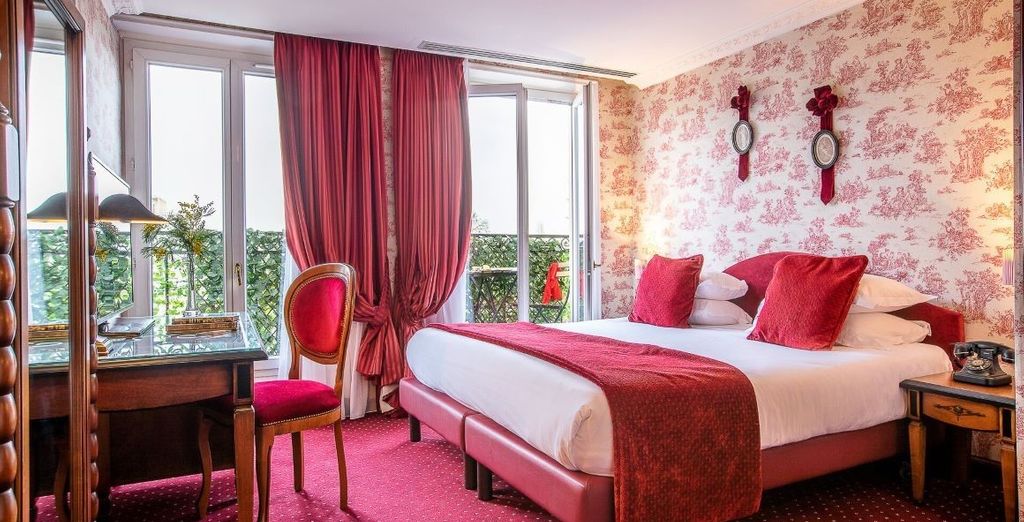 Villa Eugenie 4* is a charming hotel with a luxurious interior in the centre of the Batignolles. It's the ideal base from which to explore nearby attractions, which include the Arc de Triomph and the cobbled streets of Montmartre. After a day's sightseeing, head back to your hotel for a chilled drink in the decadent bar.
4. Hotel Astra Opera 4*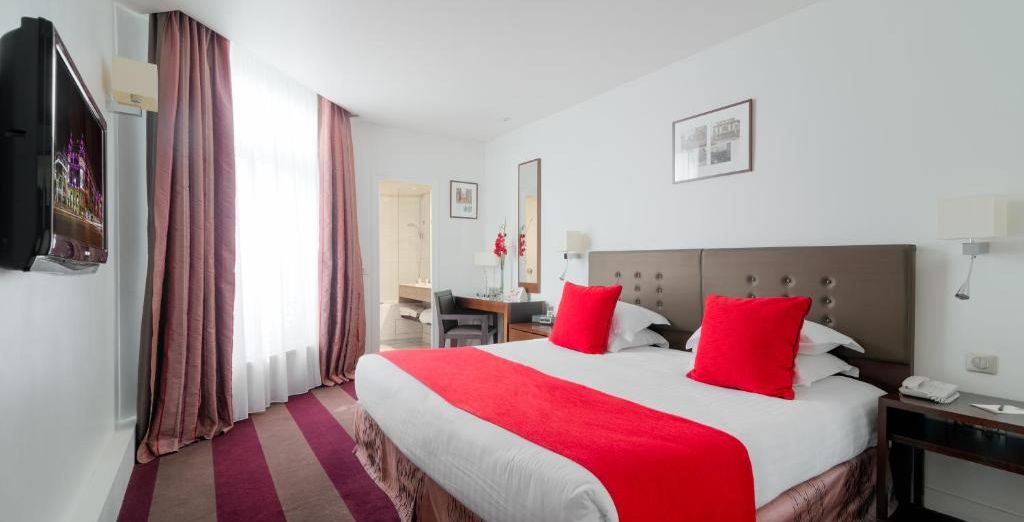 ?The Hotel Astra Opera 4* is an impressive seven-storey hotel, with an elegant facade. Guests are welcomed into its spacious, glass-roofed lobby, adorned with modern art. Inside, you will love the modern amenities and luxuries, such as fresh flowers and thoughtful touches, such as iPod docking stations in each room.
5. Amastan Paris 4*
??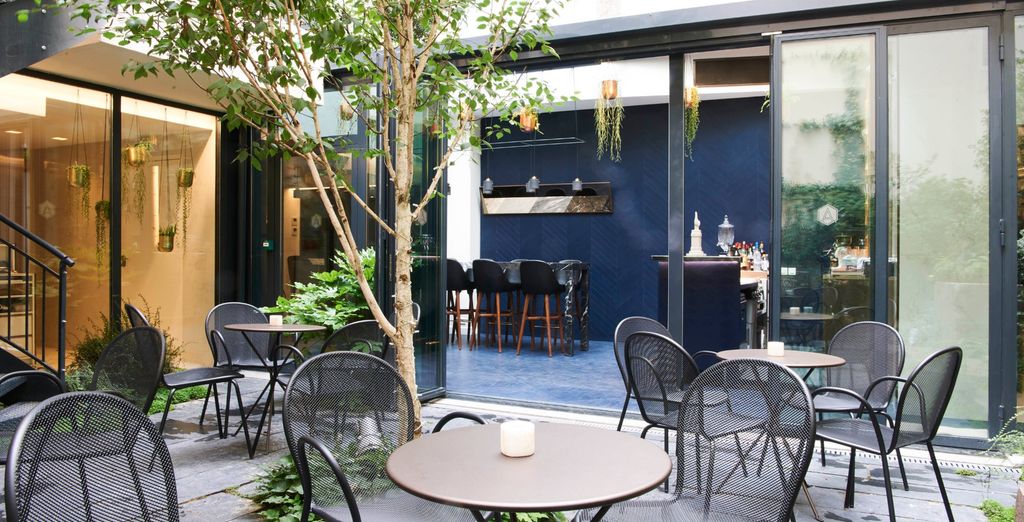 ?Amastan Paris 4* is a chic hotel in central Paris, just a quick stroll from the Arc de Triomphe. Go shopping at the Galeries Lafayette or the designer boutiques of the Champs-Élysées, before heading back to the hotel for a cocktail or two at the luxurious bar.
What to see
It's hard to contain the sights of Paris in anything less than a book, but if we had to offer some highlights or 'must sees' for your trip, these are where we would suggest. First and foremost, no trip to Paris is complete without taking a walk around the parks and gardens at the foot of the Eiffel Tower (you can see the famous Ecole Militaire and the French Parliament here too). For amazing views, go up the tower too. Shoppers can't help but take the big names and boutiques on and around the Champs-Elysées, but if you shop too hard don't worry; there are plenty of glorious bars and coffee shops nearby, where you can rest and recuperate. Of course, this city is also famous for its churches and cathedrals, so free up some time in your schedule to see Notre Dame and le Sacré-Cœur as a minimum.
The top 4 things to do in Paris
1. Visit the Eiffel Tower
?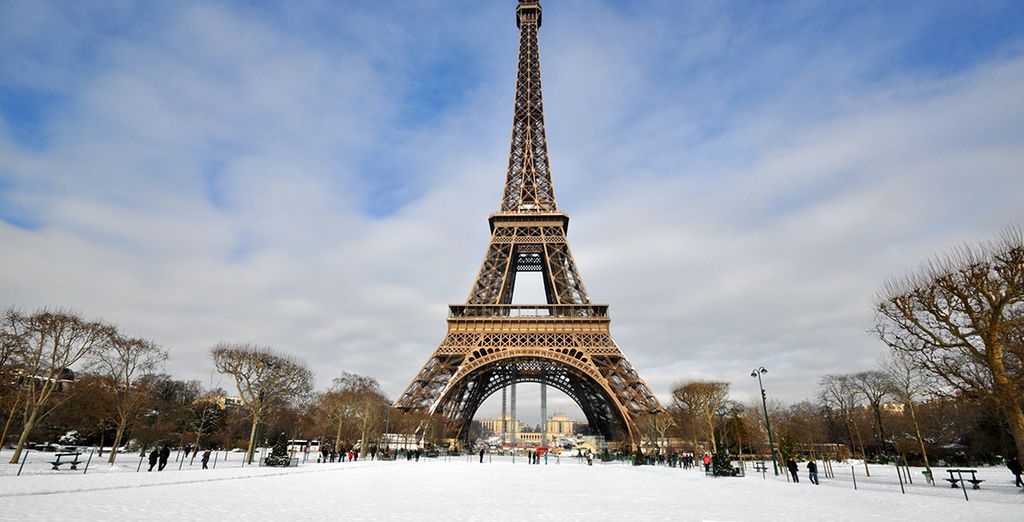 The most famous of all Parisian landmarks, the Eiffel Tower is located within the photogenic Champ de Mars park right by the Seine. A trip to Paris without visiting the Eiffel Tower is unthinkable! Take the lift to the top and admire the wonderful views of Sacre Coeur, the Pompidou Centre and more.
2. Head to the Louvre
?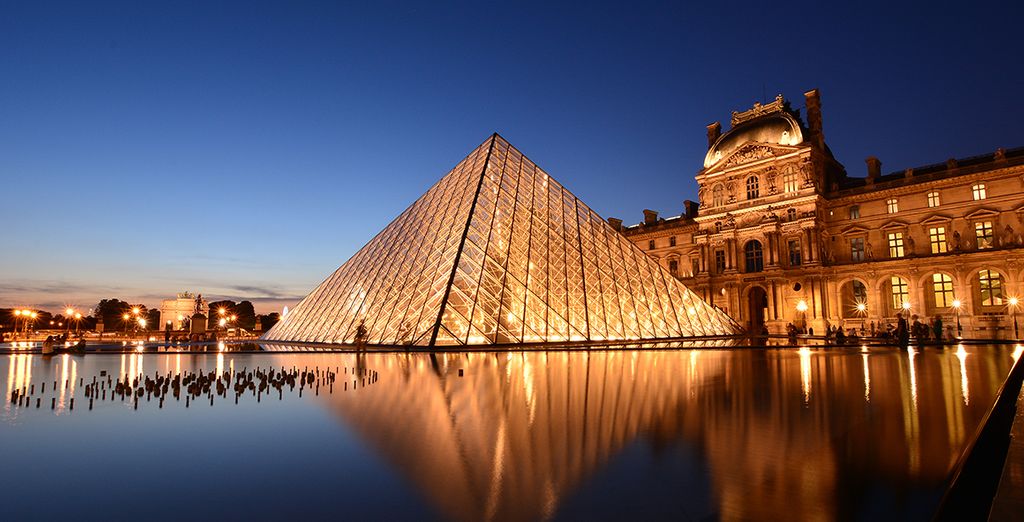 ?From the birth of civilisation to the present day, the story of mankind is showcased in the Louvre, alongside masterpieces such as the Mona Lisa. The Louvre itself is an expansive 18th-century palace that is so gargantuan, oyu can spend a whole day there and hardly have scratched the surface. Visit on Sundays when entry is free.
3. Enjoy a night out at Le Marais
?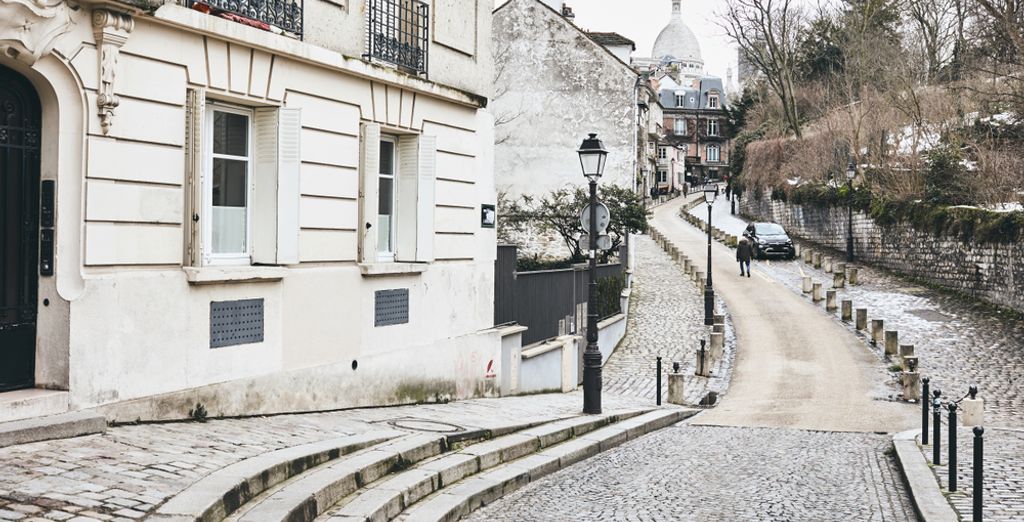 For a lively night out, go to Le Marais, a district with numerous clubs, bars and restaurants.
?
4. Dine out in style at the Latin Quarter
?
? Grab a quick bite to eat in the Latin Quarter, the home of informal bistros, serving delicacies from around the world, including traditional French delicacies, such as tender snails in gently fried and served with garlic butter.
Plan your City Break in Paris
The best time of the year to go to Paris

The best time to visit Paris is in the spring from April to June, and in the autumn from October to early November when the weather is mild and pleasant and the tourist crowds are much smaller than in the heights of summer. The cheapest time to visit Paris is in winter.
Going in City Break in Paris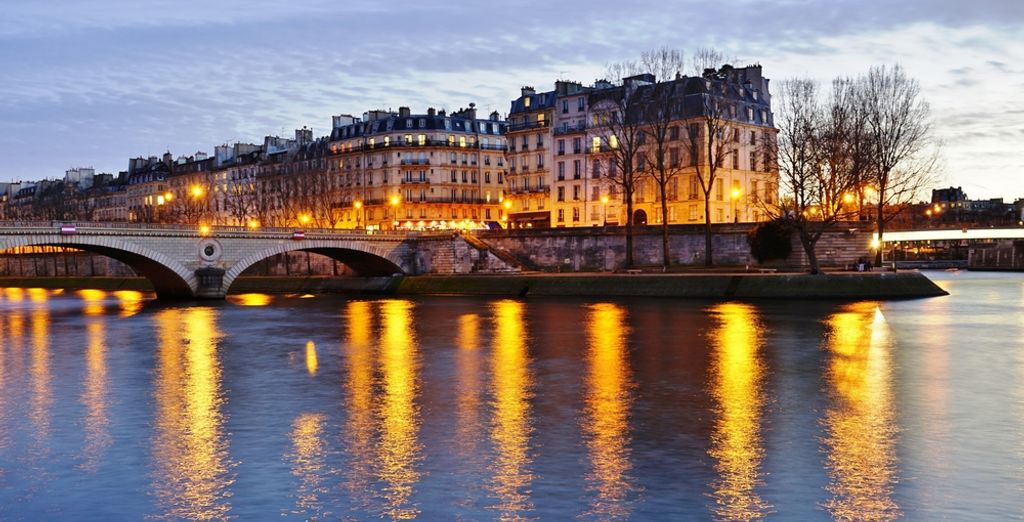 As the capital of France, Paris is extremely well-connected. It is served two airports, Roissy Charles de Gaulle (CDG) in the north and Orly (ORY) in the south. Public transport can take you into the city or you can hire a car.
Where to eat? The best districts and restaurants in Paris
Over the last decade, Paris has determinedly reclaimed its crown as the best gastronomic city in Europe. Paris is heaving with a dazzling array of new restaurants featuring the offerings of talented young chefs, plus an inventive and diverse choice of casual dining options.
Nightlife in Paris
Nightlife in Paris is mainly concentrated around Pigalle (especially the trendy SoPi), the Canal Saint-Martin and Strasbourg Saint-Denis. You could also head along the banks of the Seine where you will find twenty and thirty-somethings partying in the less tourist-trodden 12th and 13th arrondissements.
Paris : City of Art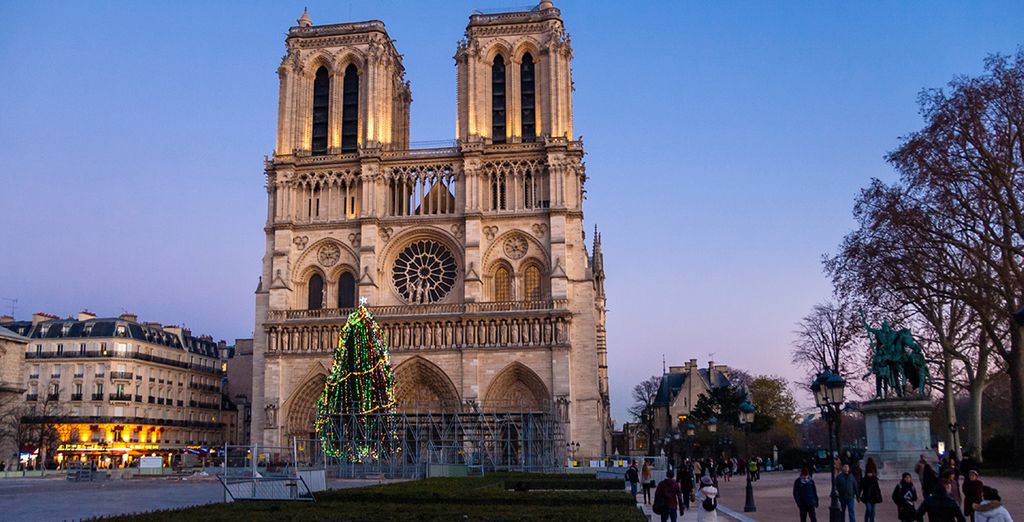 There are few cities in the world that can rival Paris in terms of art. If you're wondering what to see then you can take your pick of the galleries. The most famous - and vast - is, of course, the Louvre. Here you'll find some of the world's most famous masterpieces. Lovers of 18th and 19th century works should head across the Seine to the Musée d'Orsay, while followers of modern art should head straight to the uniquely designed Pompidiou Centre. Montmartre is also worth a visit for dedicated artists.
Are you now dreaming of the lights of Paris? Our incredible offers are only available to our members. Sign up today today, become a member and gain access to irresistible hotels for your Paris city break and unforgettable weekends away.
Our practical advice for a city break in Paris?
What to pack for a city break in Paris?
Comfortable shoes for all the sightseeing are a must! Pack some stylish clothes for the evening, and a lightweight raincoat if travelling in the spring or autumn as rain showers are common. If visiting Paris in the winter, plenty of warm clothes are advisable as it can be very cold.
What budget to plan?
A trip to Paris can be tailored to suit your budget. There are plenty of free activities and inexpensive places to eat or you can opt for highly expensive options and experience Paris in the height of luxury.
City breaks are typically short, so you can easily find cheap prices - up to -70% with Voyage Privé.
Useful information before going to Paris
Paris is one hour ahead of the UK and French is the main language. However, most people speak English well. Dress smartly if dining out in the evening, unless reviews of the establishment reveal that it is acceptable to dress more casually.
FAQ Paris