Family Easter Holidays
Most families take their main holiday in summer, but there is a sneaky way to maximise your time off work and school: go travelling at Easter instead! There is a run of several four-day weeks, often there is a school holiday of a fortnight or more, and sometimes companies have a mini shut-down, which can mean that for the cost of four or five holiday days, you can enjoy a lengthy nine- or ten-day break: the perfect length of time for a quick visit away from the UK's highly changeable pre-spring weather! You can play it safe and take an in-country holiday or 'staycation' as it is known, or you can take a chance and head off for climes new and unknown to you, to expose yourself and your children to as many different cultures as possible.
Discover all our Easter Holidays deals !
Easter Holidays: The Best Family Friendly Destination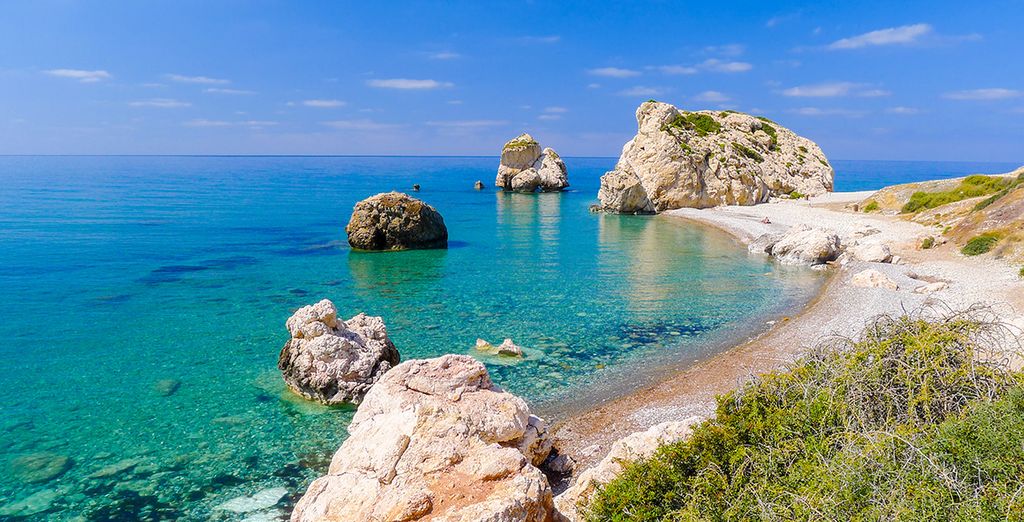 This ancient city is named for the son of Galatea, the exquisite statue brought to life by Aphrodite at the lovelorn behest of her sculptor and lover, Pygmalion. The city was founded near the site of Aphrodite's famed rising from the waves, as commemorated throughout the ages by artists of all skill levels and celebrity. With such a strong connection to the goddess, it is no surprise that the World Heritage Site is home to a large and once-thriving sanctuary dedicated to Aphrodite and her followers who were so devoted that they were something of a cult! Today, more famed for tourists that love goddesses (although the two are not mutually exclusive!) the sea here at Easter is great for swimming, with temperatures often exceeding a very comfortable 20°C. Outdoor swimming pools are great too, and you will enjoy the balmy temperatures and stable climate. Easter is fairly early for tourists, so you will enjoy more space and freedom than usual, able to spread out widely by the pool or on the beach as the main summer crowds will not have arrived yet. The occasional rainy day may mar your holiday, but these are rare, and you will easily be able to keep dry as you explore the beautiful island city, finding the places of myth and legend as well as thoroughly modern cafés, restaurants and shops at which you can buy souvenirs and gifts.
2. Perthshire, Scotland, UK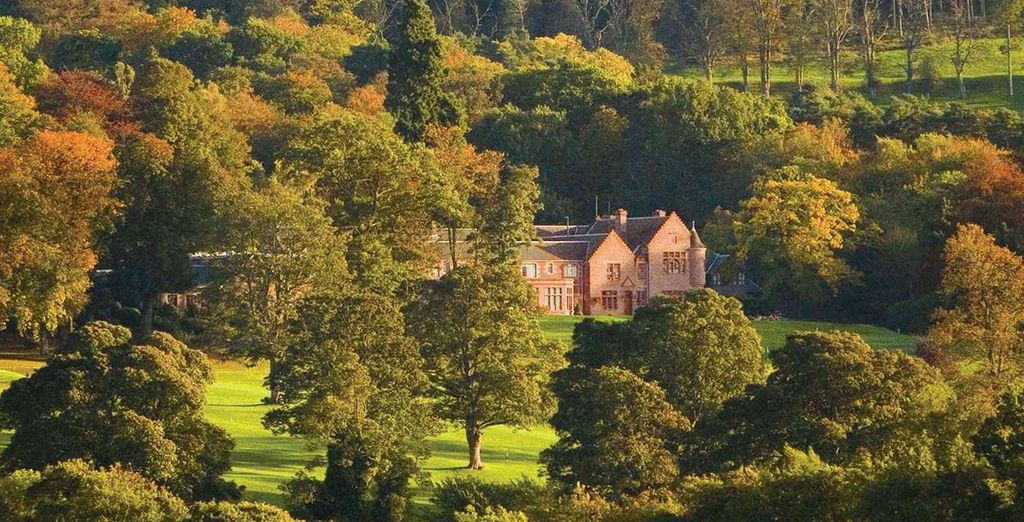 Perhaps the most typically Scottish regions of Scotland, Perthshire sits in the centre of Scotland, offering the full variety of landscapes that the country has to offer, from the Highland mountains to glens and mountains to parkland and natural reserves, there is a little bit of every part of Scotland to be seen here. The city of Perth, for which the region is named, is an ancient settlement, having been continuously occupied since prehistoric times, mainly because of the easy crossing of the River Tay that could be found be afforded in the area. Signs of this ancient occupation can still be seen in the form of Neolithic structures, while more recent history is also found in the city in the form of the ancient and revered Stone of Scone, upon which Scottish kings were crowned. With all that weighty history behind it, modern day Perth may seen something of an anti-climax, with its wonderful foodie offerings and excellent shopping opportunities – but it is well worth exploring on all of these levels for a fascinating and well-rounded overview of urban history in action.
3. Jesolo, Italy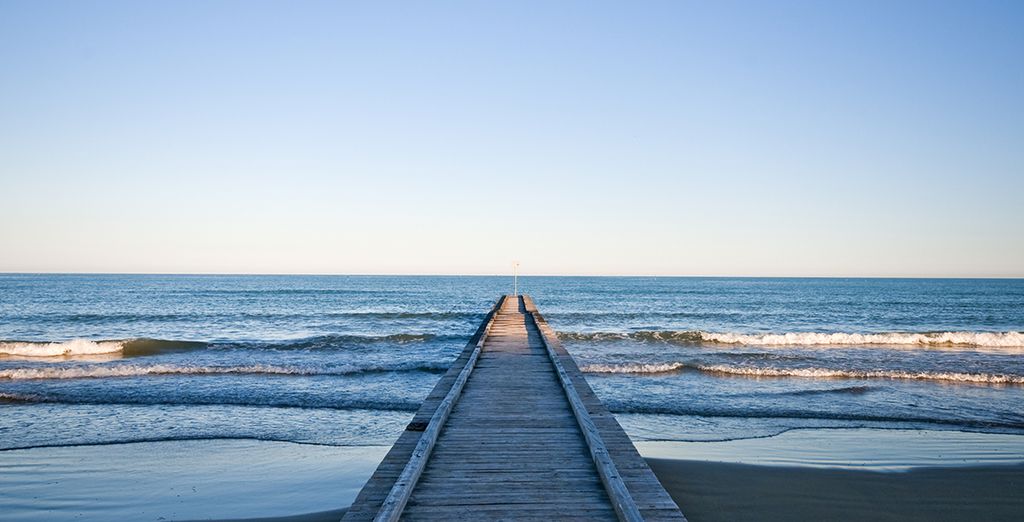 Handy to Venice – in fact falling within the Metropolitan City of Venice – this wonderful resort area grew up in response to the many visitors who came to Italy, explored Venice and then headed to the beach, delighted to find Jesolo's long, deep, white sandy beaches, perfect orientation and plentiful sunshine. The city was planned and built with the needs and desires of tourists in mind, so it is very unlike other older Italian cities and is a huge departure when compared to the elegantly aging Venice. At Easter, unless you are very lucky, there will not be much scope to swim, unless your hotel offers a heated pool (which it may well do!) and almost certainly not in the sea! Jesolo lies at the very top of the 'boot' of Italy, in the region of what might be termed the back of the upper thigh, potentially making it easier to pop over to Croatia, Slovenia and Austria, rather than heading to Rome, Pompeii or Florence. Despite the cooler temperatures, there will be a lot of sunshine in April, making the region perfect for walking and exploring. You can also hire bicycles and enjoy exploring the countryside in this effortless and fun way, teaching the kids how to cycle as you go.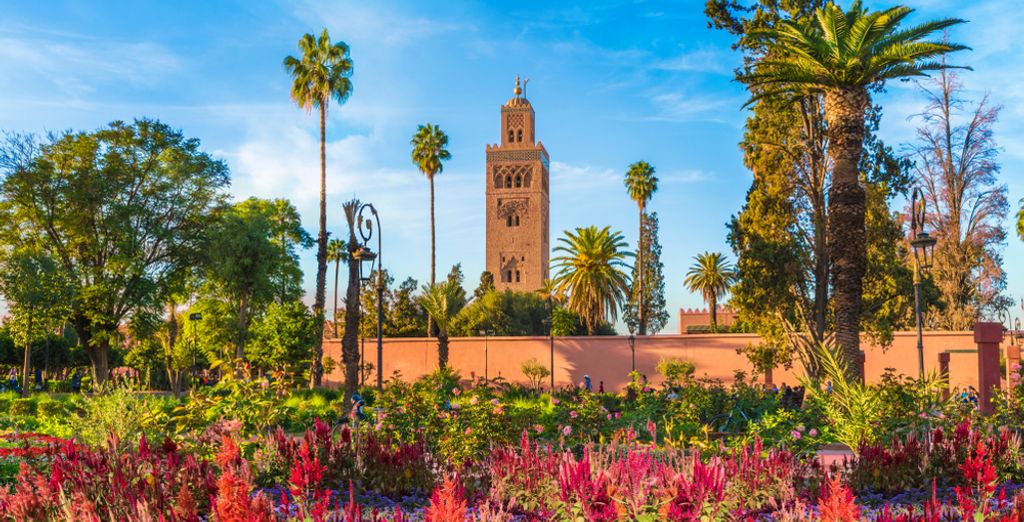 Plunge your family into the exotic past by taking them away to Marrakesh in Morocco. You will feel more as though you are in the middle east than Africa, except for the glorious heat which will regularly be around 24°C. Explore the medina, an immense enclosed market in the heart of the city, where you can find all sorts of wonderful goods and foodstuffs for sale. You can also find unscrupulous people who will offer to lead you around and then take you into shops from which you will not be allowed to leave unless you spend some money, or you may have your pocket picked. For safety, carry only what you need with you, and preferably go with a guide who will soon chase off any dodgy people and who will know the best places to show you besides! For greenery and a breath of fresh air, head to the Majorelle Garden, a small but comprehensive botanical garden that is almost one hundred years old. For something a bit left-field, head into the Yves Saint Laurent museum, a wonderful designer building filled with examples of Saint Laurent's genius couture, mementos and information about the fashion designer who was widely inspired by North African cultures and fabrics in his work.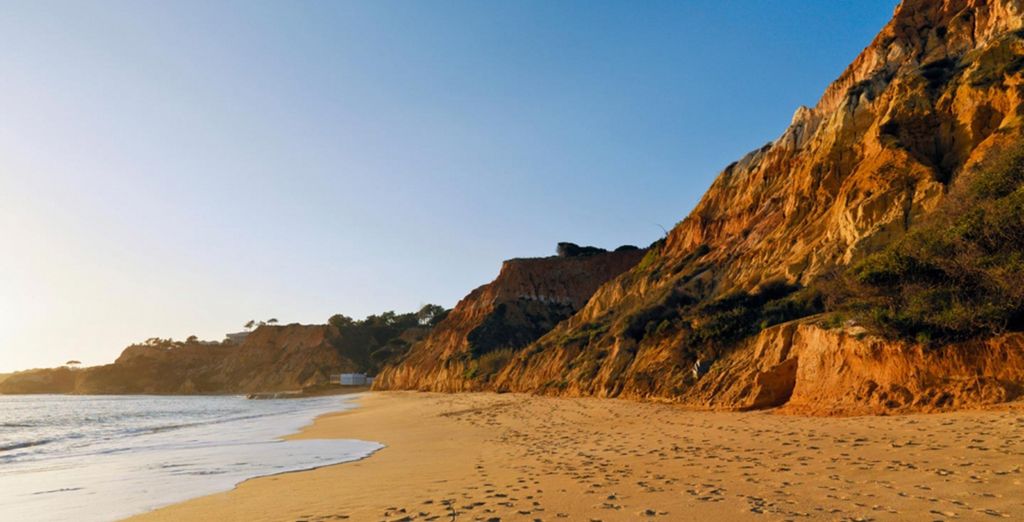 The southern-most region of Portugal, the Algarve has long been touted as a fabulous tourist destination and it is not hard to see why. There is something for everyone here: peace and tranquillity on calm sandy beaches, excitement and thriving nightlife for clubbers and ravers, waterparks for youngsters chasing adrenaline jolts and welcoming and comfortable villas for older folks who want to sit and soak up the sun and watch people go about their business.
Family Easter Holidays: The Best Hotels to Stay In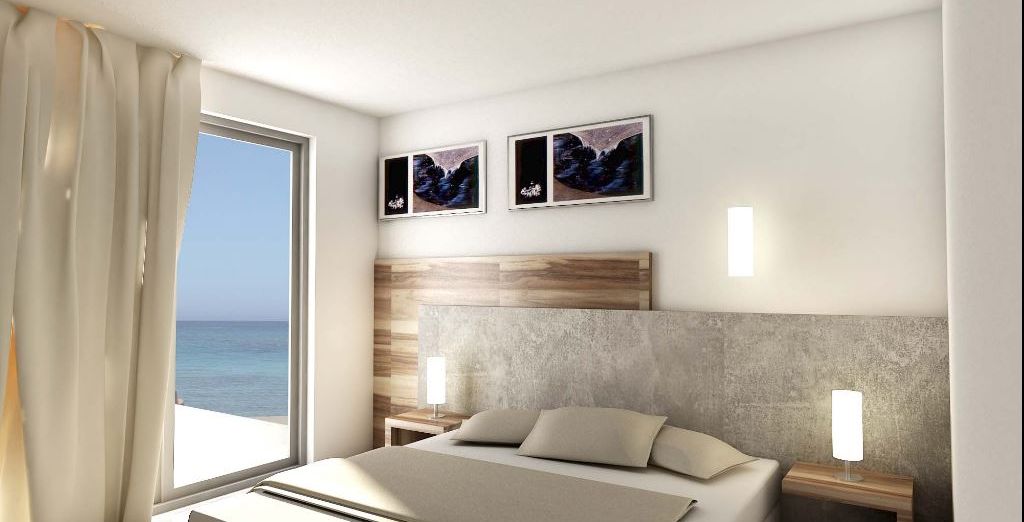 This summery feeling holiday village offers not one but two outdoor pools, plus an indoor pool for the rare rainy or colder day, and a children's only pool so you can sue that your kids are safe from youthful horseplay by older teens and young adults. Drink in the sun from the aptly named sun terrace as you admire the wonderful views out across the white powdery sands to the sea, deepening as it does from turquoise to cobalt. Opt for a studio so that you can prepare your food the way your family likes it in the fully equipped kitchenette – but do not forget to demand that someone else cooks some of the time, and make sure you try the restaurants and eateries along the beach: Cypriot food is delicious!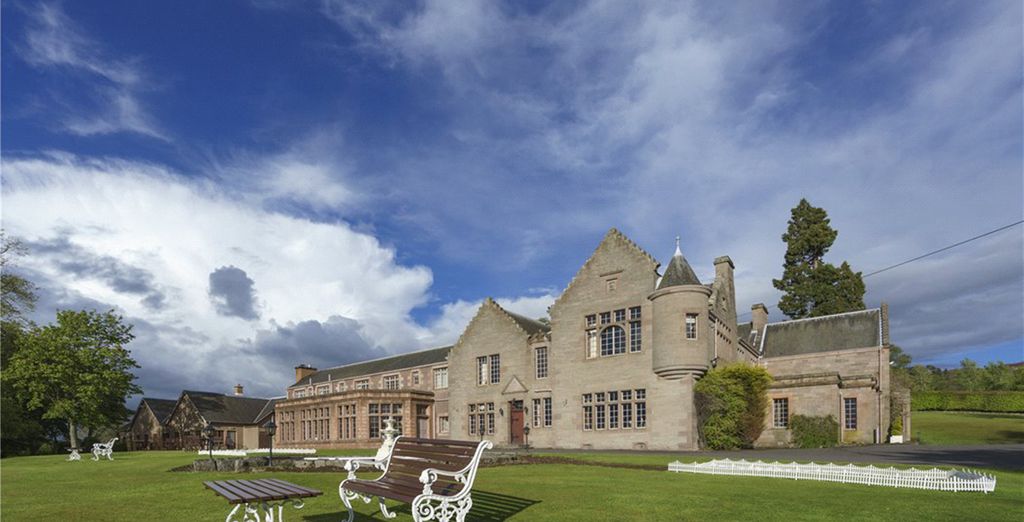 Handy to the city of Perth, this hotel nevertheless feels as though it is deep in the countryside, boasting 2 golf courses, 350 acres of parks and woodlands and much more besides. You can choose urban comforts or rural delights without having to travel far to get to either! The 300-year old Murrayshall House has stood for over three hundred years, and its owners have learned to change with the times, adapting the wonderful building from aristocratic family home to welcoming and stylish family hotel, where the rooms look fit for royalty, with elegant and sumptuous furnishings and comfortable and beautiful furniture throughout.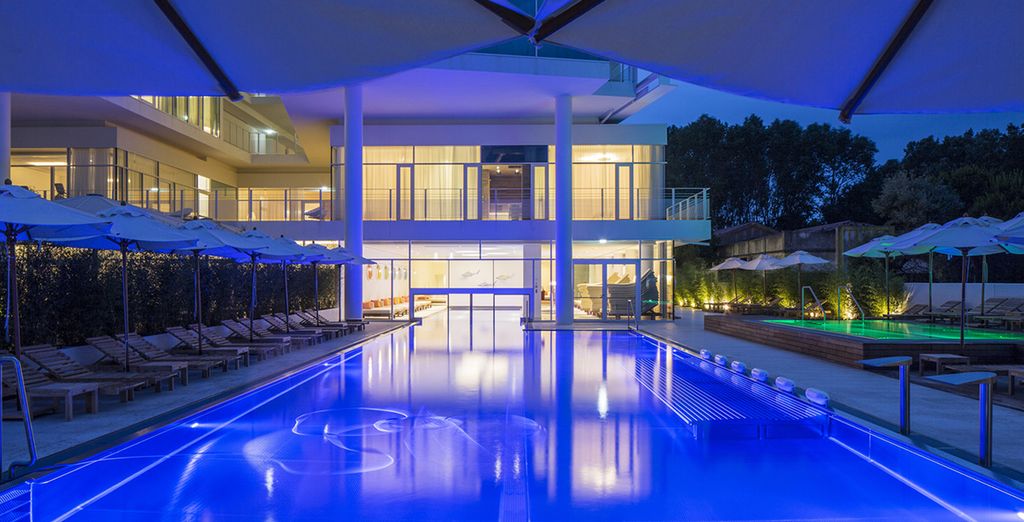 This hotel stands proudly on Jesolo's uniquely beautiful shoreline, bringing a touch of American over-the-top luxury to Italy's iconic landscape. It boasts indoor and outdoor pools, a heated whirlpool tub that can be enjoyed all year round, and beautiful whimsically decorated rooms featured your very own personal balcony. Enjoy an enormous array of choices from the breakfast buffet, savour fine wines in the bar, and make sure you eat plenty of the delicious Italian cuisine featuring a lot of seafood and tasty salads. The pampering spa is one of the largest in Italy, so make sure you make the most of it and have a treatment every day of your stay!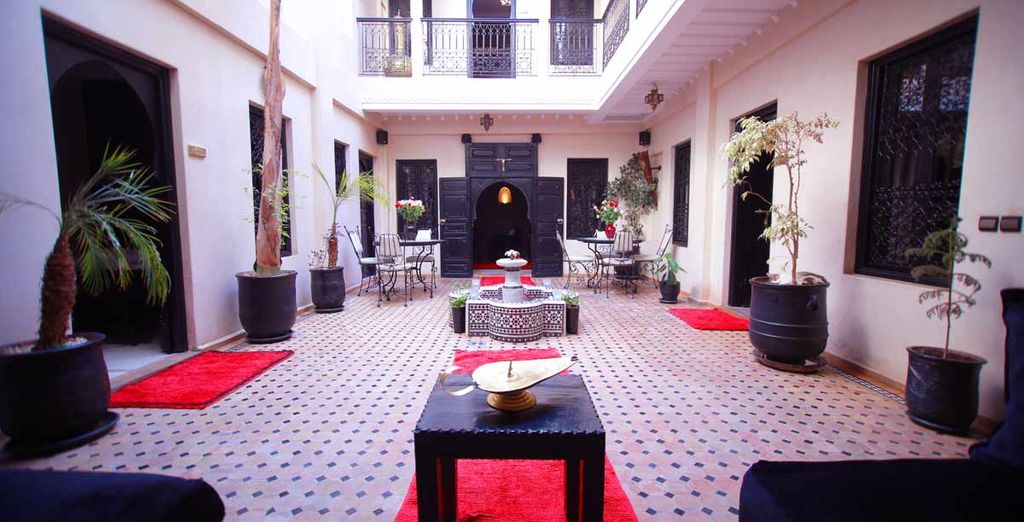 Step back in time to a palace from an Eastern fairy tale with this sumptuous and welcoming hotel in the heart of beautiful Marrakesh. With only six rooms, the hotel loses no opportunity to lavish every care and attention on their guests. Enjoy a hammam, swim in the private pool, and enjoy a lengthy and relaxing massage, before heading to your beautifully decorated room to enjoy a great night's sleep to be filled with energy for the next day's explorations.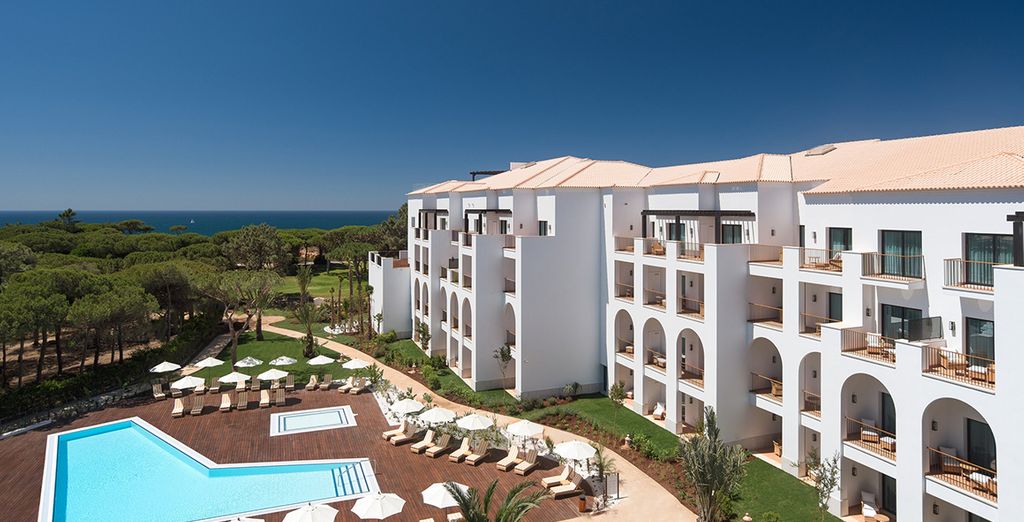 Seven swimming pools, a golf course, a luxury spa, an amazing array of restaurants and eateries and breath-taking views out across the beaches and the sea: all of this awaits you in the Algarve, Portugal's exquisitely beautiful southern region, famed as it is for sunshine, beaches and beautiful landscapes. The rooms are luxurious, with decadently large and lavishly appointed bathrooms, stunning décor and every convenience that you might possibly need. But you will have little time to enjoy the rooms as you will want to spend every waking minute out and about, exploring the area, taking stunning family snaps and trying your hand at the many activities on offer here!
Luxury Family Easter Holidays: Enjoy Deals up to 70% Off
Booking your family Easter break with Voyage Prive is an excellent idea as it can offer so many great deals and all-inclusive packages that you are sure to save money. There are a variety of holidays available, from straightforward hotel stays, to package tours and even cruises, and in all cases, you can book your travel with your accommodation or not as you choose. For example, you can book just the hotel, the hotel and flights, and even the hotel, flights and car hire all in one simple booking process that will ensure that you arrive in your chosen destination, enjoy your own set of wheels for the duration and have a comfortable and welcoming place to rest your head while you are there!
Voyage Prive deals are exclusive to their members, but becoming a member has never been easier. Simply head to the website, click register and follow the simple steps, providing an email address and some other basic information, and then confirming your membership by clicking on the link sent to your email address. Once you are signed up, you will be eligible for discounts of up to 70% (yes, that is seventy per cent off!) on your accommodation, complimentary fruit baskets, champagne or prosecco waiting in your room on arrival, room and meal upgrades, and even free meals or accommodation for children under the age of eleven. Some hotels offer unique extras to Voyage Prive customers, such as £20 off an evening meal (which could make the difference between two courses or three, or having that other bottle of wine), and tickets or entry to excursions and events, that can cover everything from attending the opera to going up in a hot air balloon.
You can also sign up to receive member's only offers before anyone else can see them. Search for your favoured destinations, and then click to create an alert which will send an email to your account when a deal on your preferred destination comes up. You will also receive a regular newsletter, detailing all the current deals and offers, so you can see which other interesting places are out there, waiting for you.