Booking to Krakow - Hotels Deals



Table of contents
Book hotels in Krakow and explore a riveting historical gem ✅ Discover exclusive discounts with 70% Off on Flight + Hotel bookings.
Booking to Krakow
Do you want to explore a fairy tale city? We've got charming offers in Krakow, one of Europe's most picturesque capitals. Choose from chic city stays and boutique historic hotels.
Discover our 5 best hotels in Krakow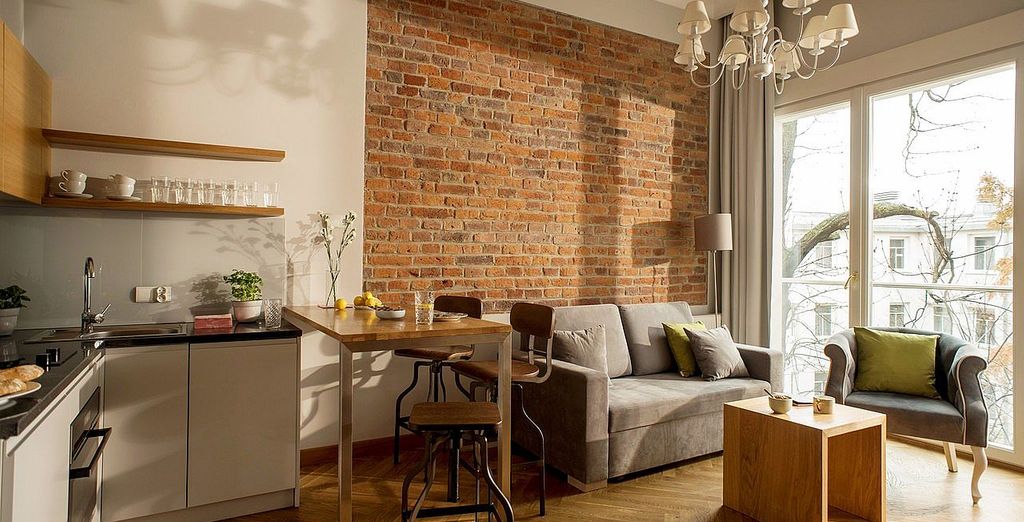 Enjoy a charmed stay in the luxurious Belle Epoque Residence. This self-catered apart-hotel is situated in a splendid centuries-old townhouse close to the city's Old Town. Guests have access to a splendid spa and fitness room for post-sightseeing relaxation.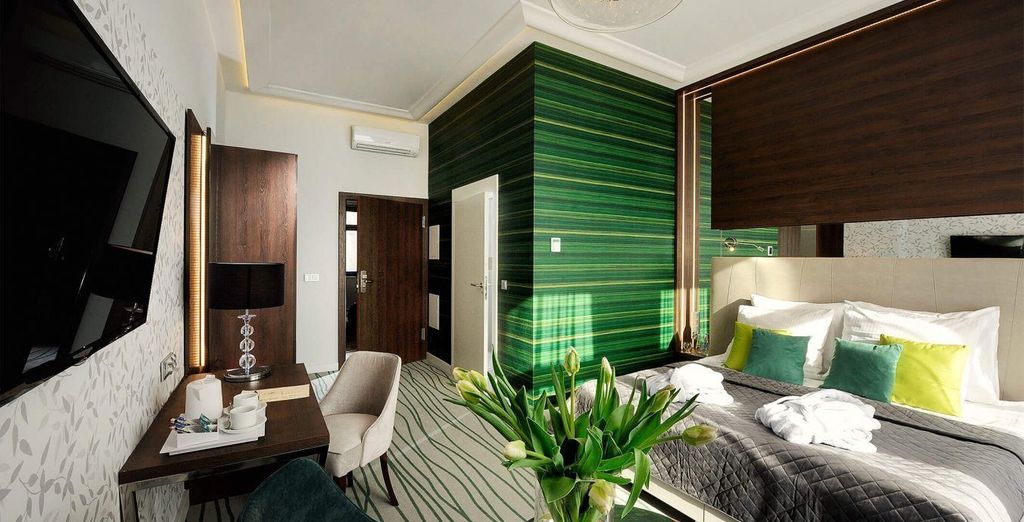 If you're searching for chic sophistication, look no further than the Plaza Boutique. This contemporary city stay is located in the sleepy Stare district close to the Old Town. The modern and colourful rooms are a real treat, with scenic city views from the front-facing windows.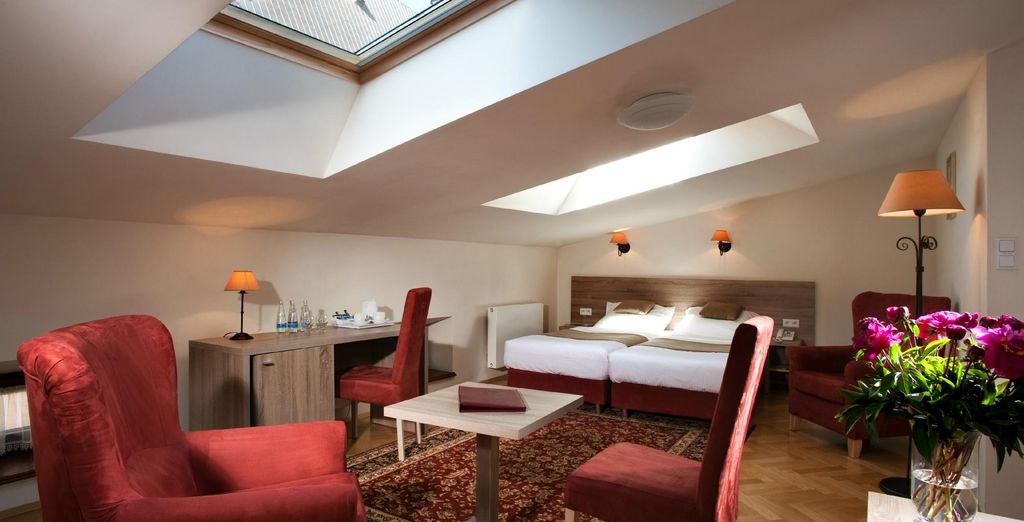 This fairy tale hotel is the perfect Krakow option. Centrally located in the city's picturesque Old Town, you're just moments from historic attractions. The interior contains 18th-century frescos and an unmissable dining hall with modern and period furnishings.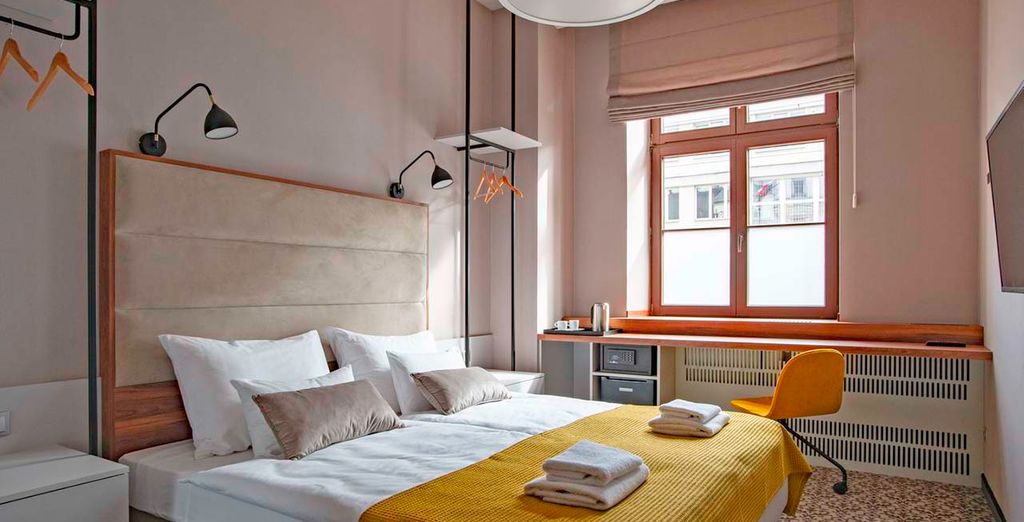 No.23 Aparthotel is the perfect boutique stay. The rooms are exceptionally decorated with crisp, modern yellows and bespoke furnishings and feature bold Polish art prints. It's located close to many trendy bars and restaurants – the perfect choice for couples and friends.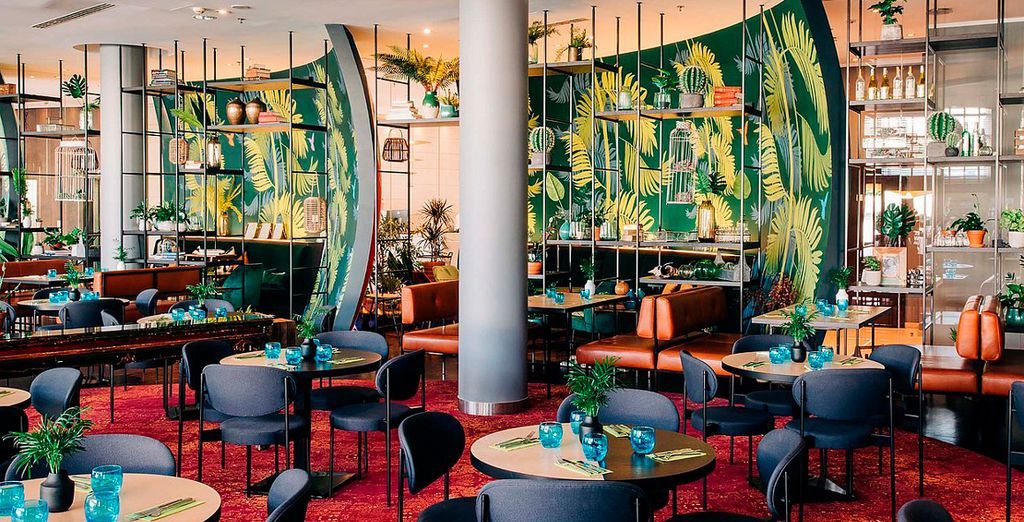 The Vienna House Andel's hotel exudes style and sophistication. It employs an eye-catching colour scheme throughout, with tropical greens and modern furnishings. What's more, guests have access to a pampering spa for a perfect treat after a day exploring Krakow.
Why book Krakow?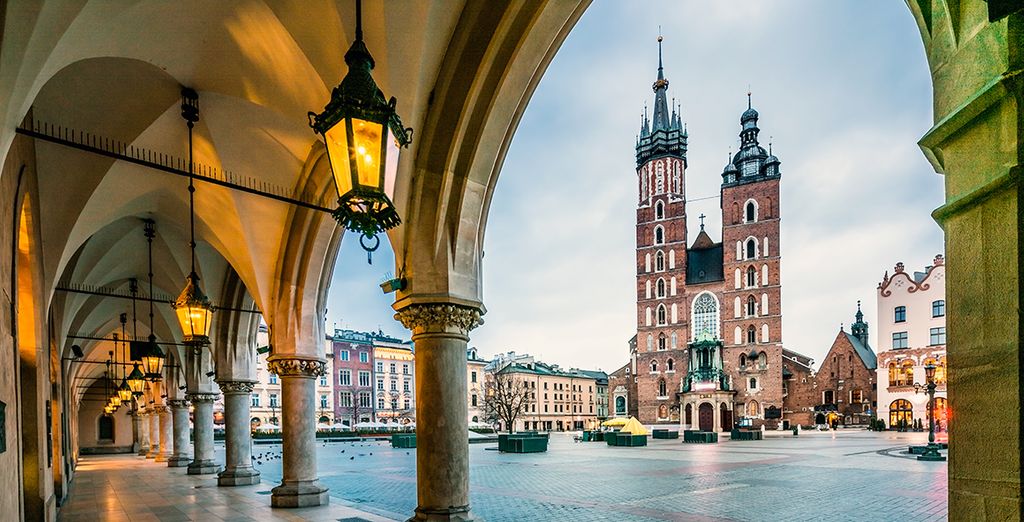 It's easy to fall in love with Krakow. Poland's capital is a captivating city of history and culture. With architecture dating back to the 13th century, the city's Old Town looks like a fairy tale dream. The city is suitably opulent, with colourful castles and impressive cathedrals. Yet there's a livelier side too. Krakow boasts some of the country's trendiest eateries, and it bustles with galleries, theatres and art shows. Time your visit perfectly, and you'll enjoy a vibrant programme of festivals, from world-class jazz to Jewish klezmer. If you're in town for a good time, you'll find that too. A craft beer, cocktail and wine boom have given Krakow a spectacular nightlife edge. From its museums to its food, Krakow is the perfect city escape.
The different ways to make your online Krakow booking
You'll find exceptional luxury hotels reduced at exclusive members-only prices at Voyage Privé. To gain access, simply join now for free. All registered users gain access to these unmissable savings of up to 70% off. Our exclusive handpicked hotels come with first-rate customer service.
Booking Krakow's best luxury city stays has never been easier. Simply pick your dates with our handy search tool to find the best options available. You can choose from expert packages with hotels, flight and tours. Alternatively, opt for overnight stays only and make your own way to Krakow. Set up an alert on your favourite destination to ensure you never miss out! You can choose from historic hotels and boutique modern apartments in the heart of Krakow through Voyage Privé.
The 5 best things to see and do in Krakow
1. Wawel Royal Castle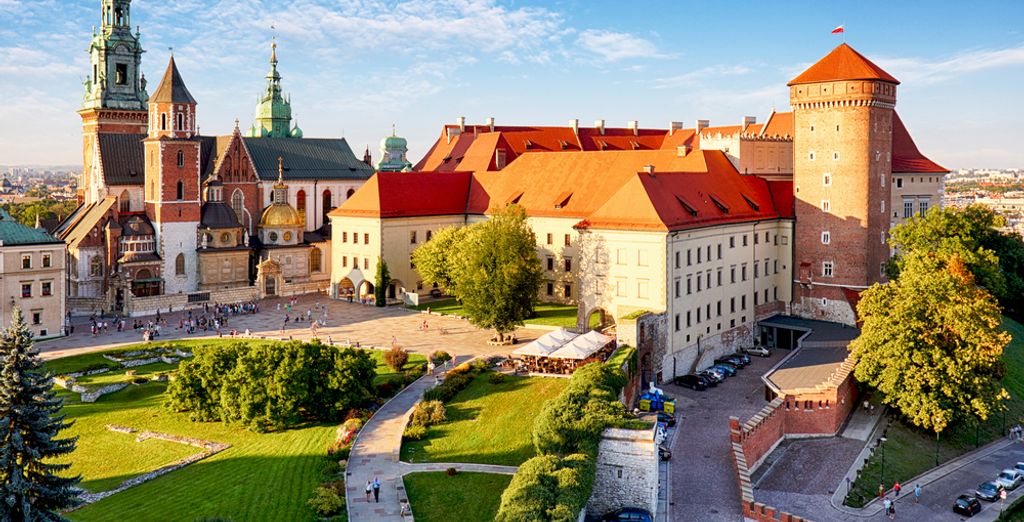 This is what gives Krakow its "wow" factor. It's an impressive 16th-century palace built on the site of an 11th-century royal residence. With regal rooms and art exhibitions alongside an unmissable crown treasury and armoury, the grounds are a pleasure to stroll. It's perched on a hill overlooking the town. Come at dusk or dawn for the best views.
2. Market Square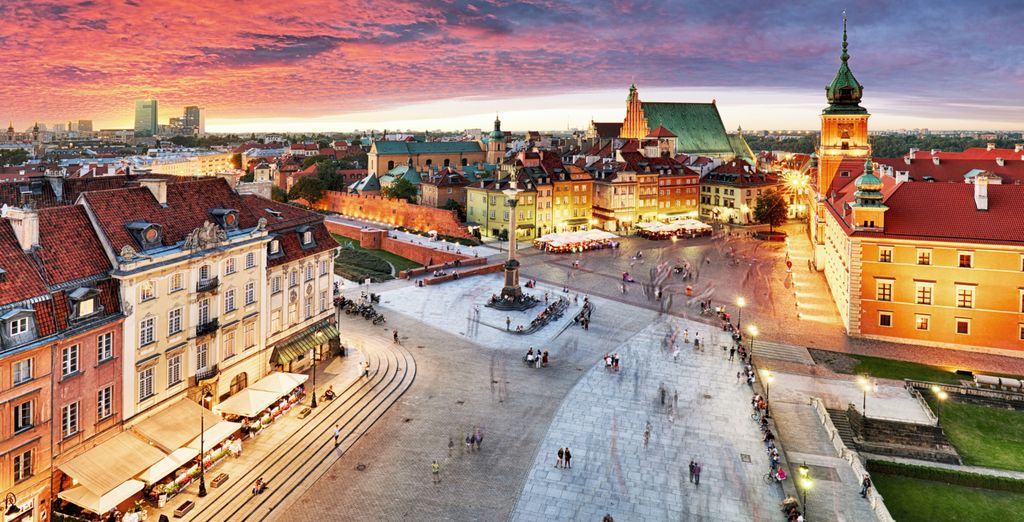 Krakow's main square is a hive of activity and scenic sights. A living museum in its own right, you can explore the 16th-century Cloth Hall or 15th-century Tower. Enjoy a cake or coffee al fresco in this charming quarter, or look for traditional pierogi and kielbasa. This is the symbolic heart of the city and a fine place to begin your tour.
3. Explore Kazimierz
This is Krakow's historic Jewish quarter. The area has an understandably poignant history as the Jews were removed and executed under the Nazis. Even after the war, the area became derelict under communist rule. However, a concerted effort to preserve and commemorate the area in the 1990s led to a revival of cultural festivities. Head to the Galicia Jewish Museum for an expertly crafted telling of its Jewish history. Today, it's among Krakow's trendiest areas with lively pubs, bars and boutiques.
4. St Mary's Basilica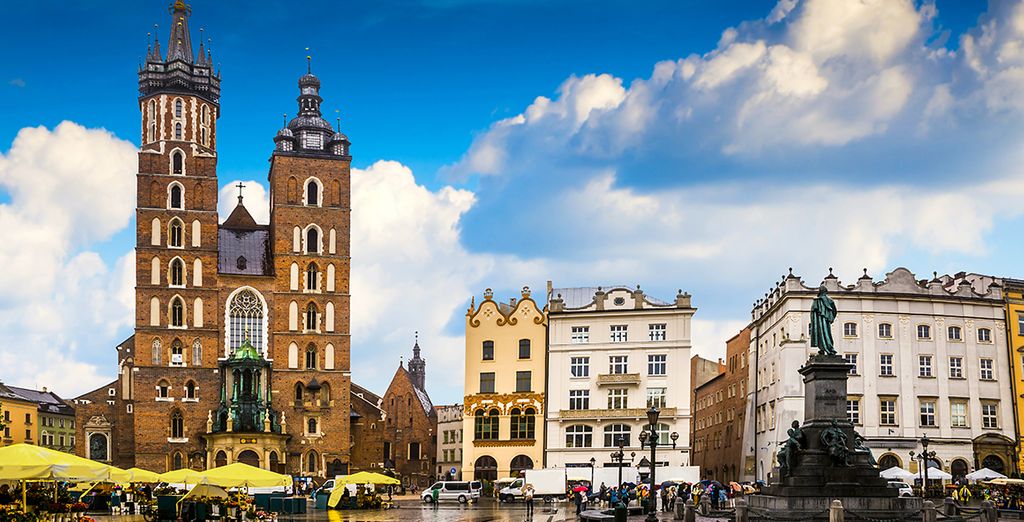 This striking stone church was first established in the 13th century and destroyed by marauding Mongols. It has played a crucial role in Krakow (and Polish) history for centuries. The current, impressive foundations were rebuilt in the 14th century, with the facade finished in the 17th century. The tower offers both impressive city views and hourly bugle calls.
5. Oskar Schindler's Enamel Factory
This is where Oskar Schindler was able to save his Jewish workforce through the creation of a now immortalised list. The factory museum goes much further than Schindler's heroic exploits and details the German occupation of Poland. It's an overwhelming experience that's both immersive and interactive. You'll need to book this in advance to avoid the queues.