Find great Cotswolds deals



Table of contents
While many of us associate holidays with sun, sea and sand, there are a selection of luxury holidays on British soil that offer a different world from the ceaseless grind in some of the major cities - the Cotswolds certainly makes this list.
Discover the tranquil beauty of the Cotswolds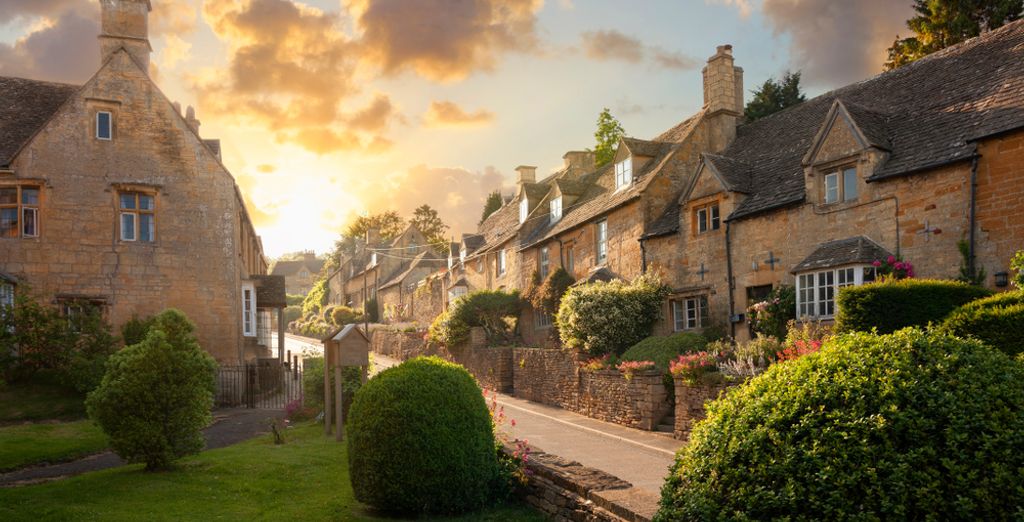 Distinguishable by the unique Cotswolds stone from which many of its dreamy villages are constructed, you will find that time almost comes to a standstill in this magnificent area of countryside that straddles several counties including Gloucestershire and Warwickshire. The gentle rolling hills of the Cotswolds are home to several places of interest and our range of great deals means that accommodation for your stay won't be a problem.
Tour some of the UK's finest historical sites and homes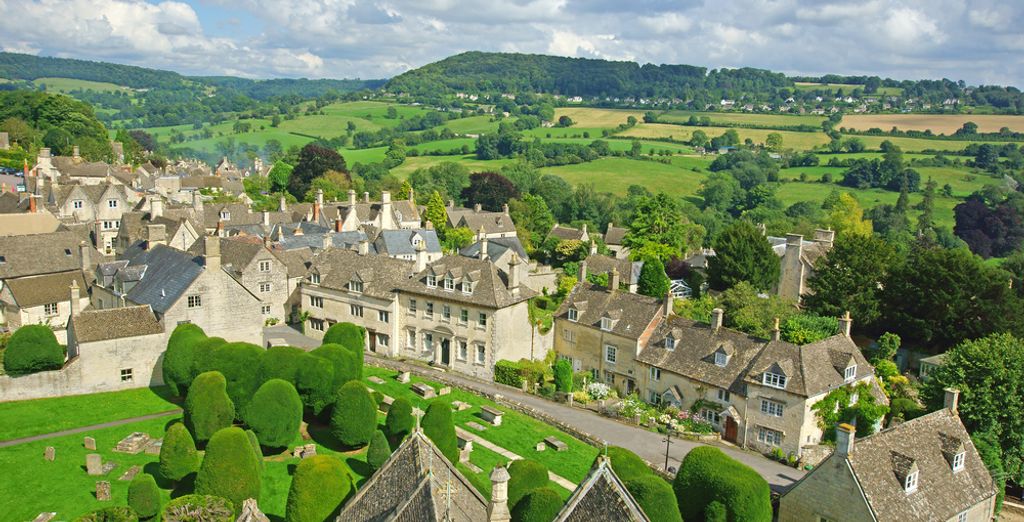 As a desirable place not just to visit, but in which to live, it is no wonder that the Cotswolds features many stately homes that the great and good have built over the years. They don't get much older than Beverston Castle, which was built in 1229 by Maurice de Gaunt, the founder of St Mary's Hospital in Bristol. Also consider a tour around Chavenage House, often provided personally by the owner David Lowsley-Williams, which has features dating back to 1590.
You will be made royally welcome at Highgrove House, the official residence of Charles, Prince of Wales, and Camilla, Duchess of Cornwall. The renowned gardens see over 30,000 visitors a year from spring through to autumn.
Enjoy the great outdoors on Cotswolds walks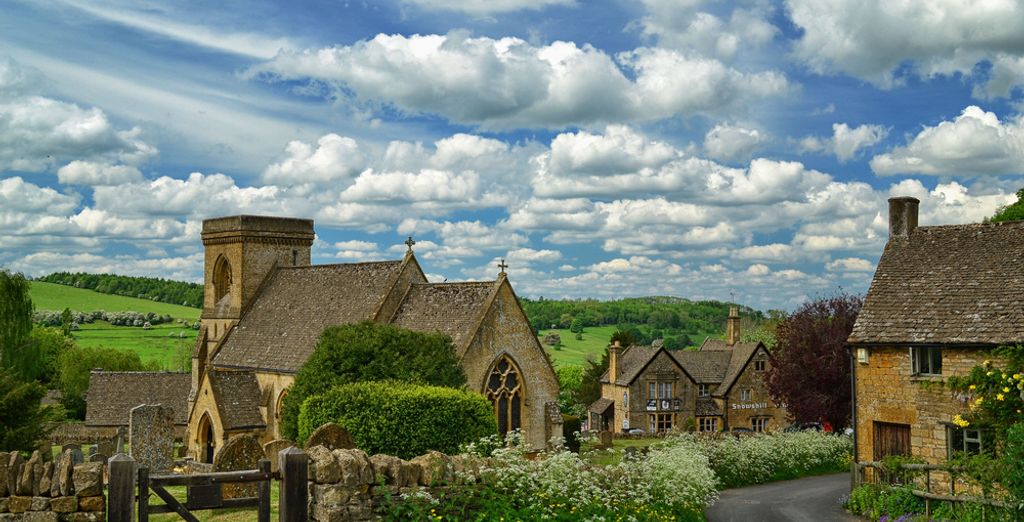 When checking your Cotswolds deals, you do not need to be concerned about the walking opportunities in the area, wherever you choose to stay. Pick from a number of difficulty levels depending on your fitness, and rest assured there are plenty of friendly country pubs along the way to keep you refreshed.
A popular trundle takes holidaymakers from Bibury down to the River Coln, taking in some lovely woodland and meadows, as well as a hidden dew pond. Or maybe you would prefer the Kings Stanley to Ebley Mill stretch, where you can amble along the Stroud canal past the many locks, viewing a huge variety of bird life in the process on a gentle walk that lasts under two hours.
Trust us to handpick the best exclusive deals on luxury accommodation in the Cotswolds area, giving you the choice of some superb hotels and guesthouses.