Great deals to Tuscany, the home of Italian high culture



Table of contents
Great deals to Tuscany : wine, intriguing history and world class cuisine ⭐ Flight+Hotel | Hotel Only | Discounts up to -70% ✅ Book Now !
Tuscany : the heart of Italian high culture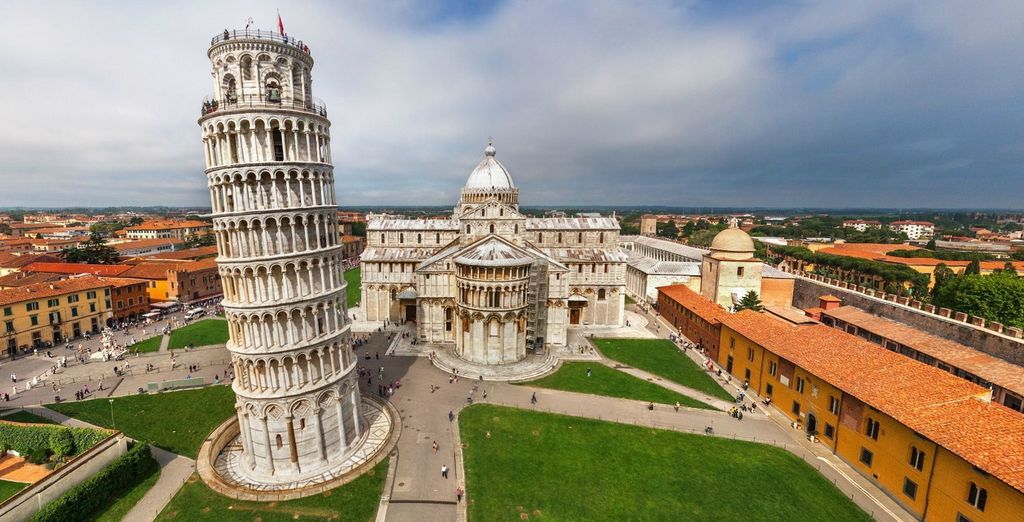 Tuscany is a prime destination for those searching for the crème de la crème of Italian culture. For the explorers, Tuscany's magnificent art and architecture creates the opportunity to experience your own 'Grand Tour', which could include an excursion to Pisa to see its famous leaning tower, a trip to medieval San Gimignano or a meander through the charming streets of Florence. In the hills above the city, a romantic walk through a rolling vineyard provides superb views as well as the chance to try some local wines. For sun worshippers, the picturesque beaches of Viareggio offer a chance to retreat and catch some rays. A vast agenda to plan after booking your great deal to Tuscany.
Eat and drink in the home of fine Italian dining
Picture a rustic farmhouse table covered in beautiful pots of marinated olives, plates of succulent cured meats, freshly baked bread and bottles of smooth wine. This is the essence of dining in Tuscany. Exclusive food and wine tours allow you to kick back and really take in the flavours of the land, as well the opportunity to see traditional, artisanal food production methods. Head to the Chianti region north of Siena and enjoy the sunset with a glass of world-class wine and inspirational views of the Italian countryside. Hungry yet? Book your great deal to Tuscany.
Florence: the jewel of Tuscany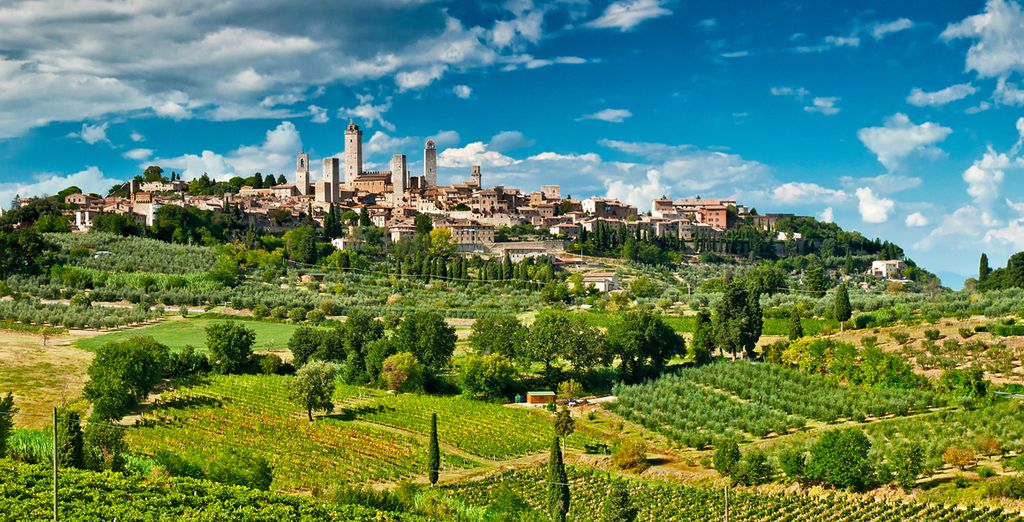 The city of Florence has one of the richest histories in Italy, if not the world. The cradle of the Italian Renaissance, some of Italy's most important thinkers, artists, architects and politicians have at some point wandered the streets. A tour through the Palazzo Vecchio ('Old Palace') allows visitors to see how the other half lived, with unbelievable architecture mixed with stunning murals that have to be seen to be believed. Experience Michelangelo's David in full glory at the Gallery of the Academy of Florence and take in the stunning Frescoes in Florence Cathedral, followed by some retail therapy on the Ponte Vecchio, a bridge with which still has high-end jewellery and fashion stores lining its sides in the traditional Medieval style.
Whether enjoying the amazing cities and towns, on a food and wine adventure or simply relaxing on a beach or by a hillside pool, our exclusive great deals to Tuscany on hand-picked luxury hotels and villas will ensure you pick up a great deal on your break in the region.