Top Deals - Best Places to Stay in London - 2022 | Best Offers



Table of contents
There's never been a better time to book a trip to London, and with our exclusive discounts, you'll still have plenty of money left over to enjoy the finest that London has to offer. London caters for almost all culinary preferences, with restaurants serving food from most places around the world, and, of course, you can still find plenty of places to sample the famous fish and chips! There are numerous well-known markets where you can pick up something truly original, or head to famous shopping spots such as Oxford Street or Kensington. Of course, London also hosts many of the world's renowned museums, including the British Museum, Tate Modern and Victoria and Albert Museum. All of this can be found in the heart of London, just a short journey from most central London hotels.
London is a great city for wandering, with its many districts each boasting a unique atmosphere. If you are fond of the hustle and bustle and have a taste for international flavour, visit east London. West London, on the other hand, is a place for luxury and its wide, leafy streets and elegant cafés provide a relaxing way to spend your trip. Alternatively, if you want to check out some of London's most famous sites, such as Trafalgar Square and the Houses of Parliament, you'll be heading around the central area, perhaps experiencing London's famous tube (underground system) to get from place to place.
Vibrant nightlife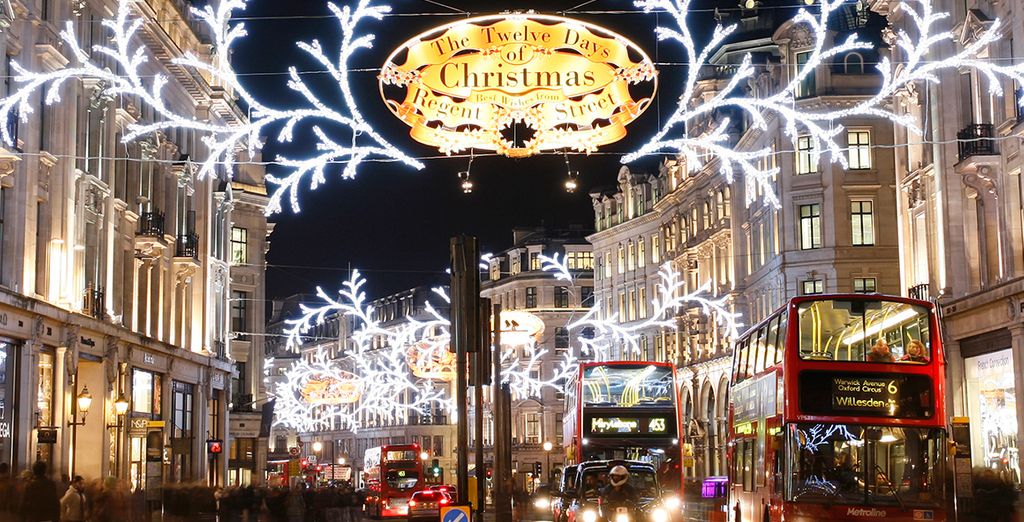 London is a city that never sleeps and its streets are rarely if ever dull. The early evening is a great time to sample a musical in the West End, and discounts are often available for last-minute purchases. Later in the evening you could go to one of London's many pubs or bars. Pubs are a great place to sample famous British beer, such as bitter or ale, while bars are often more modern and come in a huge range of themes and styles. There are nightclubs for all tastes, which stay open until the early hours.
Festivals, entertainers and parks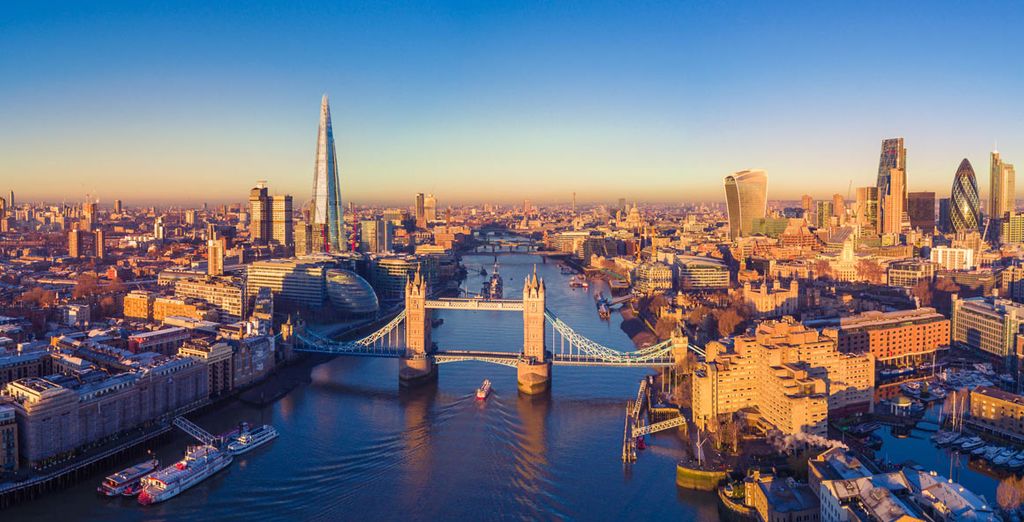 London hosts festivals throughout the year and you're likely to stumble across novel events whether you intend to or not! Londoners aren't the sort to worry about coming across as eccentric, and one of the most enjoyable things about London is coming across outdoor events such as people playing the pianos that can be found dotted around during the city's jazz festival, or watching a performer on the South Bank. When you need a quiet moment just head for one of the city's big parks, such as St James' Park, and take a walk by the lakes among the elegant and oh-so-British flower displays.
Our discounted stays in London are only available for a limited time, so why not book right away?
London is a place that you need to visit at least once in your life. It has a lot of things to offer and you'll never be bored there. Here are 5 of the best things you can see or do while visiting London, along with Voyage Privé's handpicked high-end hotels that offer the best services and facilities for an enjoyable stay.
The top 5 things to see/do in London
1. Visit Buckingham Palace and see the Changing of the Guard
Marvel at the intricate Change of Guard ceremony at the Buckingham Palace while soaking up to some of the London museums in the vicinity. The change of guards at the place is where The Queen's Guard hands over the palace protection to the New Guard. Enjoy the bands playing and precision drills and you will understand why it is one of the best attractions!
2. Visit The Tower of London, where you can see the Crown Jewels
You can enjoy a tour of the Tower of London with any one of the Yeoman Warders and experience the 900-year history of this attraction which was once a prison, place for execution and a royal palace. Go through the medieval king's bed-chamber and stare in awe at the Crown Jewels!
3. Take a walk along the River Thames from Westminster Bridge to Tower Bridge
Along this walk, you will find some of London's most iconic landmarks, such as Big Ben, the Houses of Parliament, St. Paul's Cathedral, the Tate Modern Gallery and more! Enjoy views of the city and historic architecture during a leisurely stroll.
4. Explore Westminster Abbey
This is where many famous people are buried, including Sir Isaac Newton and Charles Dickens. You can also find Poets' Corner here! It also served as a site for burials and coronations and has hosted 17 royal weddings, one of them being Prince William and Catherine Middleton's wedding.
5. Take a ride in the Emirates Air Line cable car
Take the chance to glide high above the River Thames with this cable car and enjoy top-tier views of the whole of London. The cable car departs every 30 seconds from the Royal Docks and Greenwich Peninsula. You can choose to take a ride at night and enjoy the city's skyline at night or go during the daytime to enjoy spotting the landmarks of the city.
Our best hotels in London
Centrally located in the heart of London is the magnificent Mystery Hotel. This is a pristine, contemporary and stylish riverside hotel near some incredible attractions, like St. Paul's Cathedral and the Tate Modern.
This is a pretty unique and exquisite hotel, ideal for holiday stays in London. It is one of the best-kept secrets of London, with its sumptuous furnishings, and it features a striking courtyard amid hanging gardens. Therefore, it is a great location to unwind after a long day of touring London.
Located right in Hammersmith is the London Novotel, which is accessible via a short tube ride from some of London's best attractions and within walking distance of Hyde Park. It includes modern and contemporary furnishings with incredible dining options to ensure that guests have the best stay
This was once a schoolhouse and was transformed into a majestic hotel full of character. The style is purely opulent and it offers some great views, too. The ambience is certainly interesting because it is a Grade II-listed, Tudor-inspired building.
This is a one-of-a-kind chic hotel overlooking Lords Cricket Ground and Regent's Park. It is an oasis of tranquillity located right in the heart of the city. If you are visiting with family you will find this hotel a great choice because it is within walking distance from some amazing attractions.
When is the best time to go on holiday in London?
London is a popular tourist destination for both locals and foreigners. The city is always bustling with tourists who come to explore the culture, history and sights of the English capital. However, if you are visiting London for the first time or want to avoid crowds, then it is worth visiting London during weekdays when you can get cheaper rates on accommodation and enjoy a quieter London experience. Furthermore, during the off-season months, there are fewer tourists in town, and generally, lower prices are offered for hotels and flights.
Going on holiday in London
If you are travelling to London from overseas, be sure to book your flights in advance since prices tend to increase as time goes by and seats become limited. If you are planning on staying in London for more than 3 days, then it is worth taking a look at some of our offers and booking your hotel in advance, since Voyage Privé members can enjoy discounts of up to 70% on luxury hotels in London. Since London has very good transportation options, including the London Underground (Tube), buses, taxis and ride apps, there's no need to worry about getting around.
Enjoy your holiday in London
London is an ideal travel destination for solo travellers, groups of friends, families and couples. Most of the accommodation options are located right in the heart of the city, making it easy for guests to access some of the best and most iconic attractions available.
The Voyage Privé travel expert's opinion on London
London is a city of contrast, where the old and new live side by side. It's a world capital that has retained its character and charm, with a history that encompasses over two thousand years. The city is famed for its iconic landmarks, but there are also hidden gems to be found all over the place. You can see them in the small parks or in some of the oldest churches in Europe.