Hotels in Liverpool



Table of contents
Liverpool is a bustling port city, home to people from all walks of life, from the most budget constrained to the wealthiest. Accordingly, visitors to the city also come in all shapes and sizes, and with a range of holiday budgets to match. No matter where you fall on the spectrum, you are sure to find the perfect match for your needs with Voyage Privé's list of hotels in Liverpool.
Our Best Hotels in Liverpool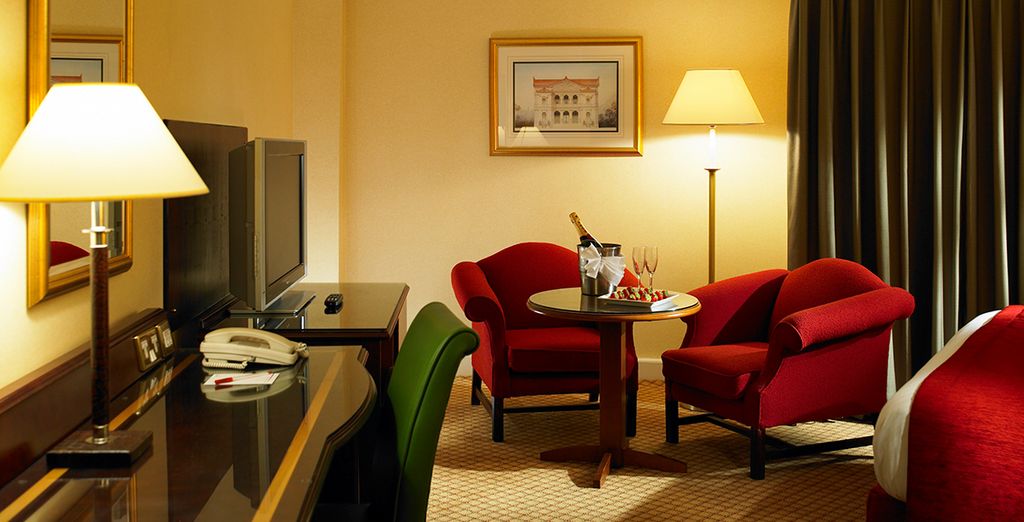 Centrally located and yet offering a peaceful oasis away from the hustle and bustle of the cosmopolitan city, this four-star hotel overlooks Queen Square where history and tradition make companionable neighbours with the young and trendy and innovative. Eateries of all types, theatre, stand-up comedy, and not forgetting Liverpool's rich musical heritage are all just on your doorstep. Or stay inside the hotel, enjoying drinks in the bar and lounge after a leisurely work-out in the gym or a swim in the handy pool. Sit in the solarium or enjoy a massage, or simply stay in your beautifully appointed rooms, where high-thread-count bed linens, marble tile bathrooms and a thirty-two inch television make staying in a pleasurable prospect. There are 143 rooms in total, free Wi-Fi and – a must for any city centre accommodation – parking is available.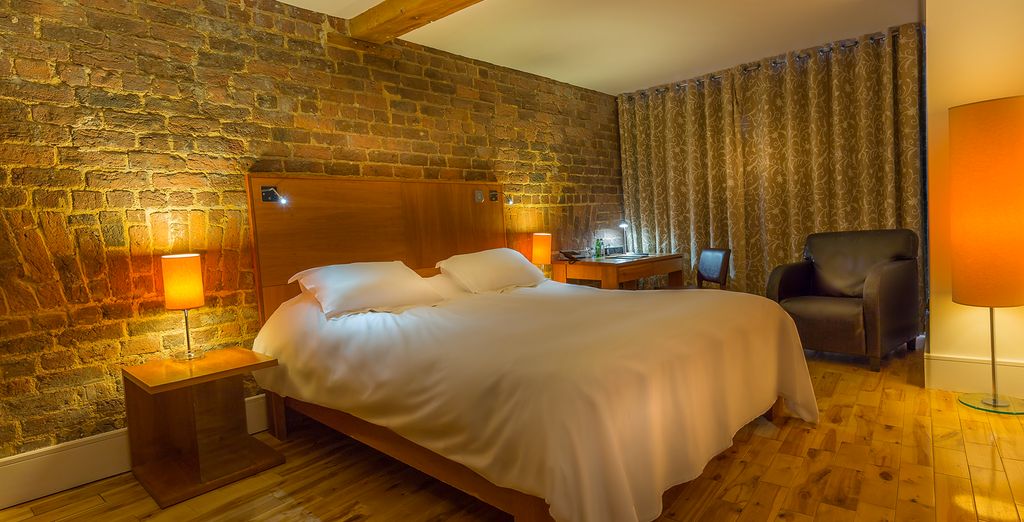 Another city centre offering, this boutique hotel has awards for its room offerings and its culinary genius too. The rooms are furnished in a number of ways, each offering their own style and all aesthetically pleasing. There is plenty to do and see just outside the hotel's doors and you can spend the whole day exploring the historic city's Docks and venerable buildings or you could stay close to home, eating around or in the hotel and taking advantage of the amenities on offer which include a bar and lounge, a fitness centre and much more besides. There is a twenty-four hour front desk should you have any middle-of-night concerns, and there are 89 rooms to choose between. For a small charge and advance notice, you can even bring your pet to stay with you.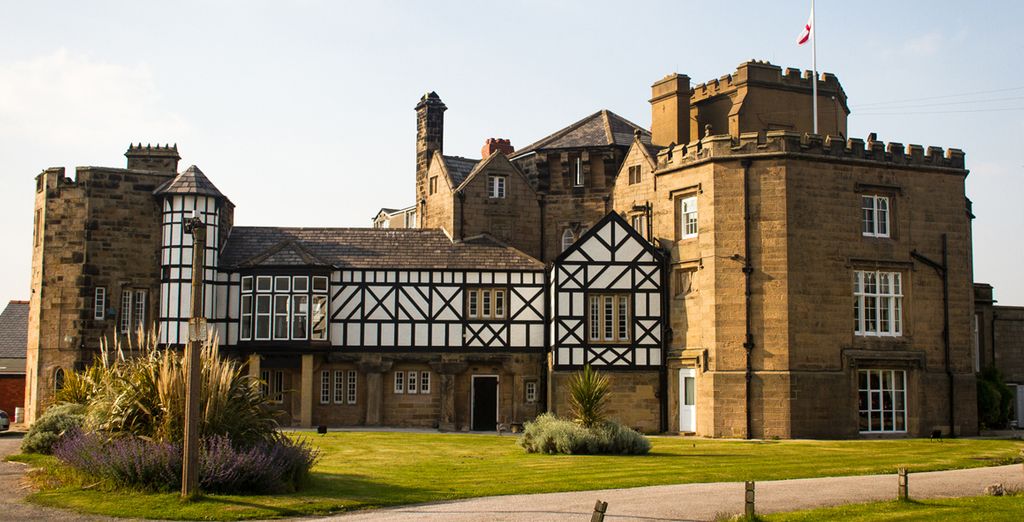 The best place to view the Liverpool skyline is from across the water in Wallasey or Birkenhead. This hotel offers just such a view, sitting across the Mersey from Liverpool and allowing stunning views of the skyline with the iconic Liver Birds and the Liverpool Docks in one stunning panorama. The hotel was built in the sixteenth century as a place from which the owner could observe the races in comfort, but since the early 1800s it has functioned as a hotel (with occasional breaks). There are 47 rooms manned by a twenty-four hour desk, with fine dining available along with the modern convenience of free WiFi. From this delightfully appointed hotel you can explore the quietness of the coast and estuary, explore Chester and Manchester by train or zip across the river and be in the heart of Liverpool in just a few minutes. There is an on-site gym, beach access, golf course and a bar lounge available for your comfort and convenience.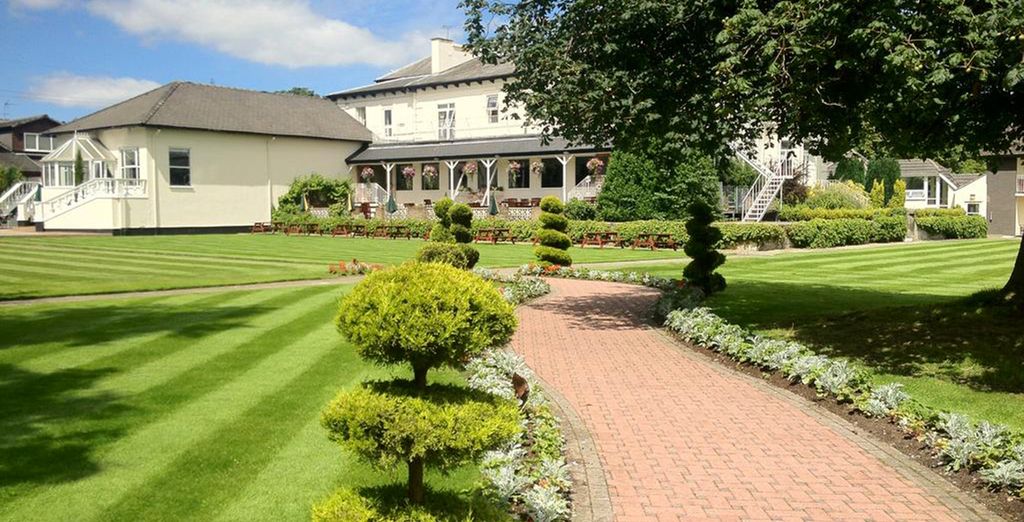 Almost perfectly centred in the ticket-shaped Wirral, this gorgeous hotel deserves its central position, being a beautiful old building. It began life in the mid-1800s, was added to in 1896, and further expanded in 1913 until it reached the size and proportions that it now possesses. It is a National Heritage building with Grade II listed status. The hotel functions as a popular conference centre and wedding venue, able to accommodate up to five hundred conference delegates and two hundred wedding guests. From this hotel you can easily access the river estuary, the beaches to the south, Chester and Manchester are a short train journey away, and Liverpool is also easily accessible by car, train or bus. There are 62 rooms spread over two floors, and the hotel offers free parking, a fitness centre, heated swimming pool, and a spa, as well as various eating options, and a bar and lounge in which to relax.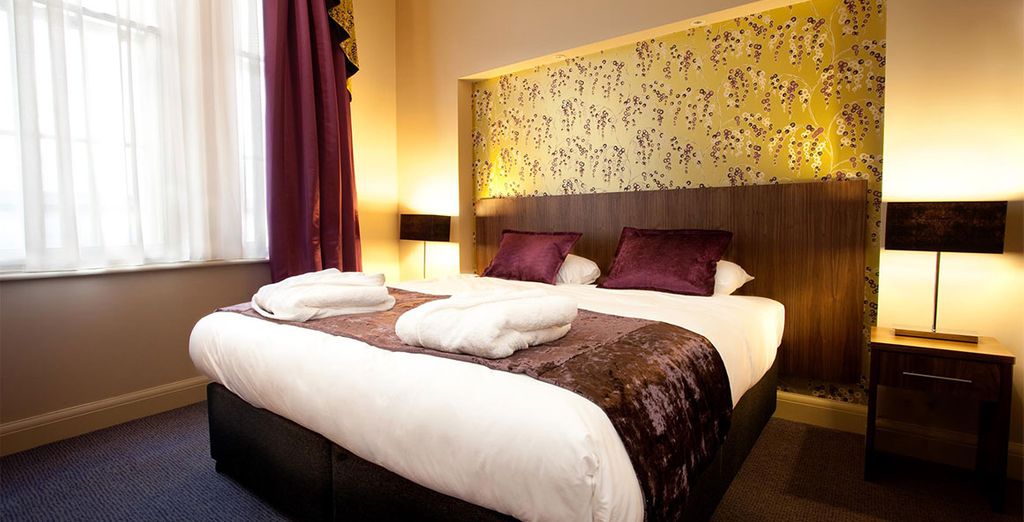 Situated in the city centre and close to the iconic Albert Docks and the thriving heart of modern Liverpool, this beautiful house is the perfect place to stay in Liverpool. It was originally designed as a bank, and even now, the rooms reflect the sombre grandeur that were a mark of bank architecture from Victorian times. It began life as Heywood's Bank, passing into the possession of the Bank of Liverpool, before its transformation into a 'budgetique' (a budget friendly boutique hotel). The hotel has 35 rooms in total with three tiers of comfort and price, so you are sure to find the room that best suits your tastes and your wallet. There is a twenty-four hour manned front desk, and there is a nightclub, complete with DJ available for entertainment.
What Types of Services Are Available in Our Hotels?
Access to the most commonly requested services are often included in your booking. This can be almost anything:
Conferences: Conference room facilities are often desirable with people who travel for a living, who want to be able to offer hospitality to the people they are dealing with. Most hotels can provide rooms, boardroom tables, overhead projectors or similar technology, water jugs and even light refreshments, as well as internet and telephony connectivity.
Gym/ Fitness Suite: Many travellers feel disoriented and not quite themselves when they have been travelling a lot or covering great distances. Being able to physically exert themselves with a heartbeat-raising workout can help their bodies to acclimatise to their location. It is also great to be able to follow one's usual workout routine while away from home. Swimming pools are sometimes built inside the hotel, and make an excellent early morning wake-up or late-night cool-down routine.
Parking Facilities: Rural hotels tend to have generous free parking, while city centre hotels cannot be so generous. Some have internal parking structures while others have reciprocal arrangement with nearby car parks. Be sure to enquire if parking is included or available if you are going to be driving.
Bar/ Lounge: Sitting in your hotel room for the whole evening can be boring but you might not have anywhere to go and little inclination to go exploring. A bar lounge can be just the thing: giving you a place to sit and people watch as you browse the internet, read a book or even watch television.
Entertainment: Holiday hotels will usually have some sort of entertainment on the go in the late afternoon and early evening. Depending on your needs and the age range of the guests, this can range from a jazz band and singer to circus performers and cabaret to murder mystery plays.
Hotel Offers in Liverpool: Suitable for all types of travel
Liverpool is a great city for all sorts of traveller. Honeymooners can explore the city, hand in hand as they learn about the Beatles, visit the World Museum or take in a show, be it the circus or a play. Busy singles or couples on short breaks can pack a lot of holiday into a couple of days, whether it is a weekend visit or a mid-week break. Those who have always wanted to visit Liverpool for the Beatles heritage, the rich shipping traditions or because their family originally lived there will find plenty of information and packages designed to help them with their quest.
The Range of Hotels We Offer in Liverpool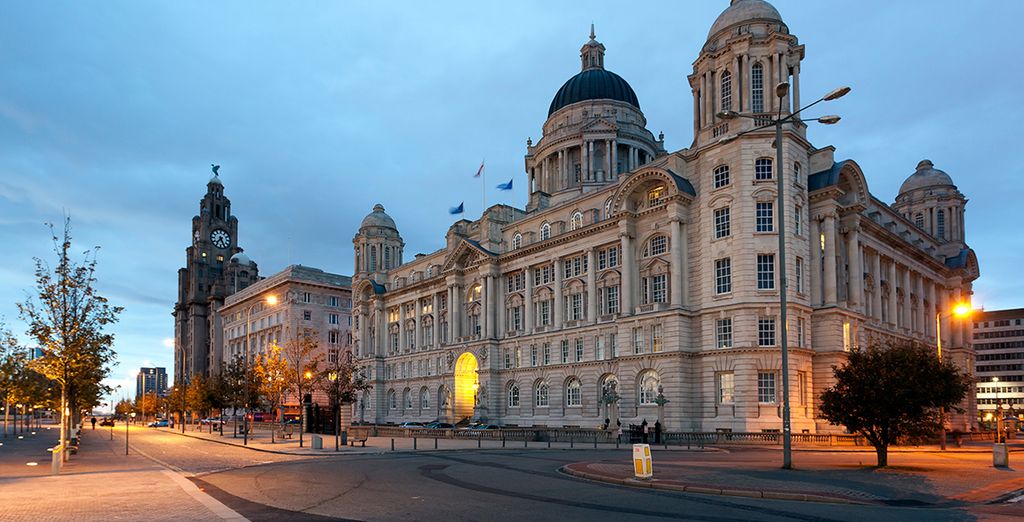 There is a huge range of hotels available in Liverpool: from the most-budget conscious bed and breakfast style to the highest-end luxury offering with deluxe suites, pamper baskets and wine or champagne waiting for you on arrival. The city is bursting with hidden gem bijou hotels and many of these offer you a wonderfully unique glimpse of the city.
What Should I Bring for my Stay in Liverpool?
Plan your holiday in advance, as much as possible, and bring whatever clothing you will need. Do not forget anoraks or parkas in case the weather turns, and also remember hats and sunscreen if you are going to be out of doors doing a lot of walking. If you enjoy swimming, remember a swimming costume, and perhaps your favourite swimming towel or a robe to put around yourself while moving from pool to room and vice versa.
If you have skin sensitivities you should bring your specialist toiletries, but most hotels will provide a basic, multipurpose soap that works on the body, the hands and even your hair. Shampoo and conditioner should be brought along if you are particular about your hair and are staying long enough to need it, and you should bring a toothbrush too (although most hotels do usually carry a few for emergencies).
Towels, loo paper and bed linen should be provided for you, as well as a bath mat and non-slip mat for the shower. A hairdryer can usually be rented or borrowed from reception, and they will occasionally have other items like hot water bottles and so on.
Your Best Hotel at Liverpool: How to get there and make your booking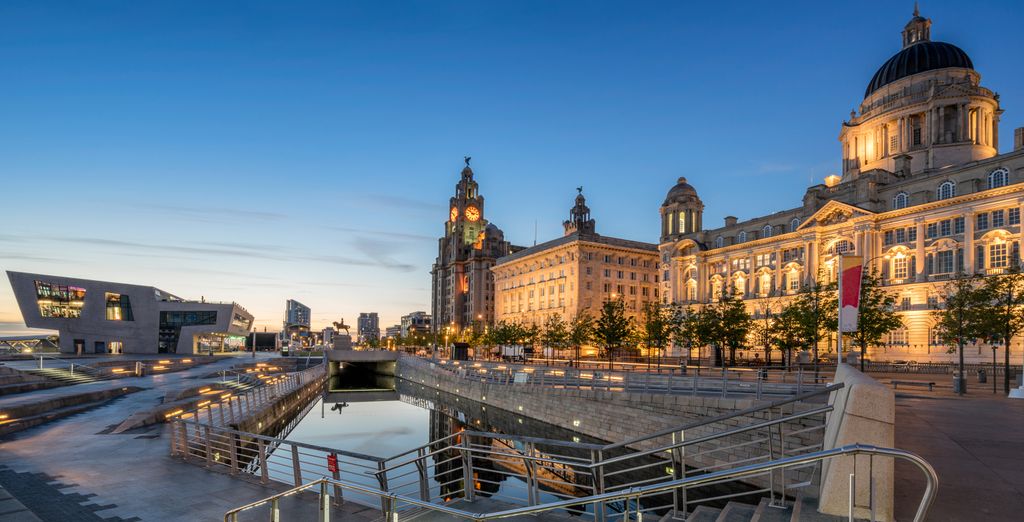 Transport Links
Once you have pinpointed your favourite hotel, you need to know how to get there. Visitors to Liverpool are quite lucky in that the city is easy to drive to, has a port for those wanting to combine their visit with a cruise, and it also is home to an international airport. Public transport in the form of trains and buses is readily available, and there are multiple services running each day.
Making a Booking
Making your booking through our site is a great way to make sure you pick up any offers or deals that are running concurrent with your visit to the city. Make sure you book in plenty of time to avoid disappointment, by following the easy steps on the form.
The Voyage Prive Expert's Opinion on Liverpool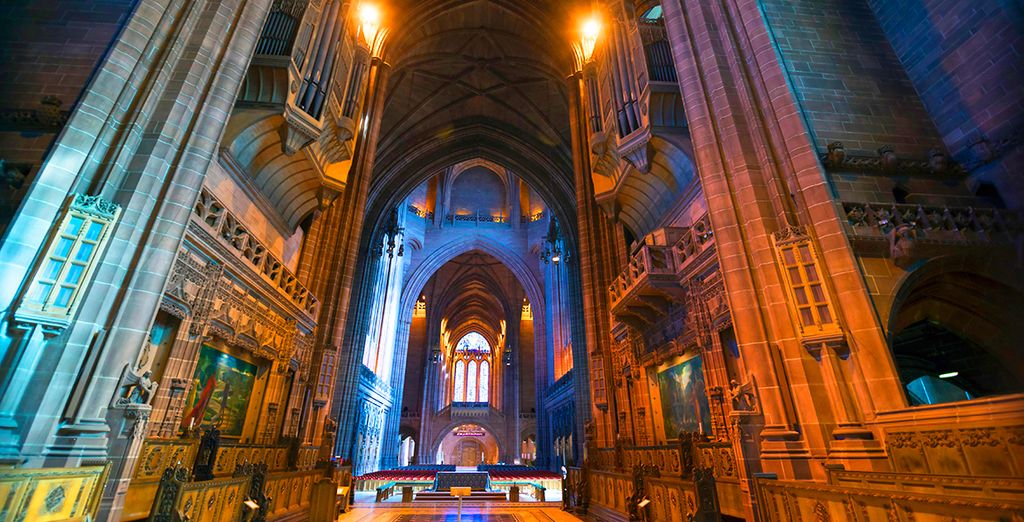 The city has existed since 1207 (or very shortly before), and took over as the principal port of the region following the silting up of the Dee River which displaced nearby Chester from that title. The city went from strength to strength, despite the English Civil War and two World Wars leaving their mark on the place.
Liverpool turned 800 in 2007 and was awarded the title of European Capital of Culture in 2008, marking the success of regeneration and cultural programs in and around the city. It is now a fantastic place to spend time, with a little bit of something for everyone: from modernism to Victorian, from an unashamed look at the slave trade to glorying in the world-stardom of the Beatles, from tapas to Chinese food and everything in between. Liverpool's population is a melting pot of multiculturism.
You can also check all our hotels around the world !