Our best hotels in London



Table of contents
London is a top travel destination for people from all across the world, meaning hotels aren't in short supply. Find your perfect stay with our top nine recommendations:
Our best hotels in London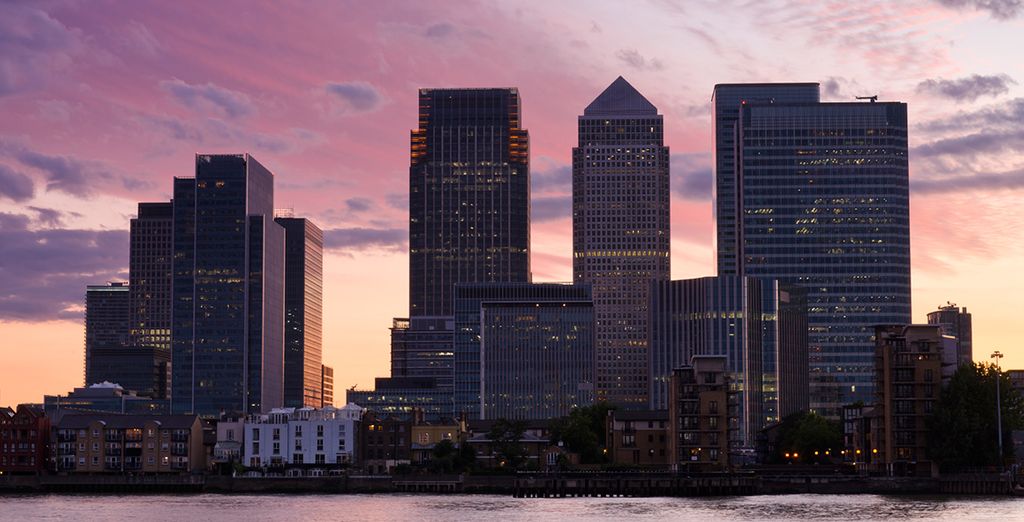 Located in the heart of London's historic Docklands, this stylish and contemporary 5* riverside hotel is perfectly located close to the Tate Modern and St Paul's Cathedral. The London Mystery Hotel is situated close to many great shopping and dining experiences such as Borough Market, which is one of the oldest markets in the city and has been in its current location since 1276.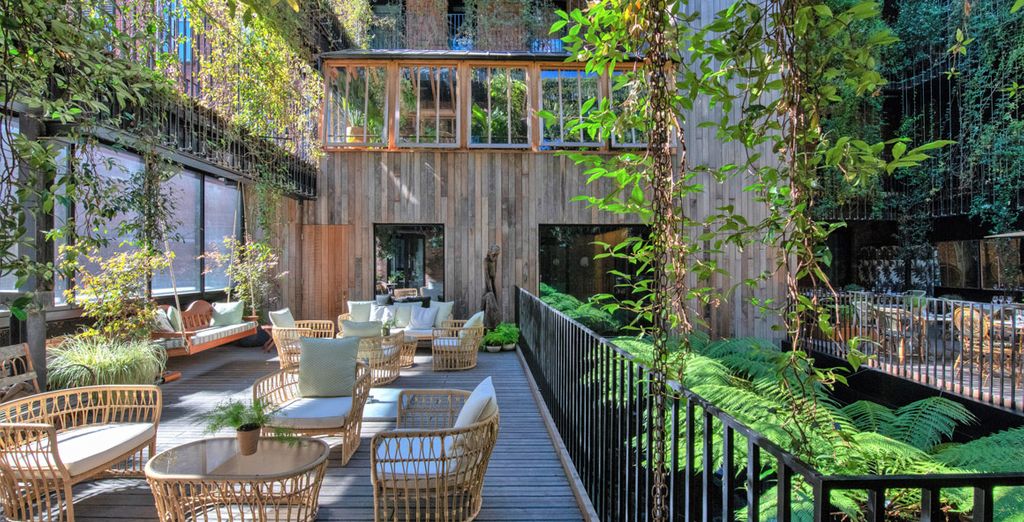 The exquisite Mandrake Hotel is one of London's best-kept secrets. This small but perfectly proportioned 5* hotel is sumptuously furnished in an eclectic style and centred around a striking central courtyard surrounded by hanging gardens. Making it the perfect place to unwind after the hustle of the big city. The hotel is also ideally located within walking distance of London's main attractions including Oxford Street, Buckingham Palace and the Palace of Westminster.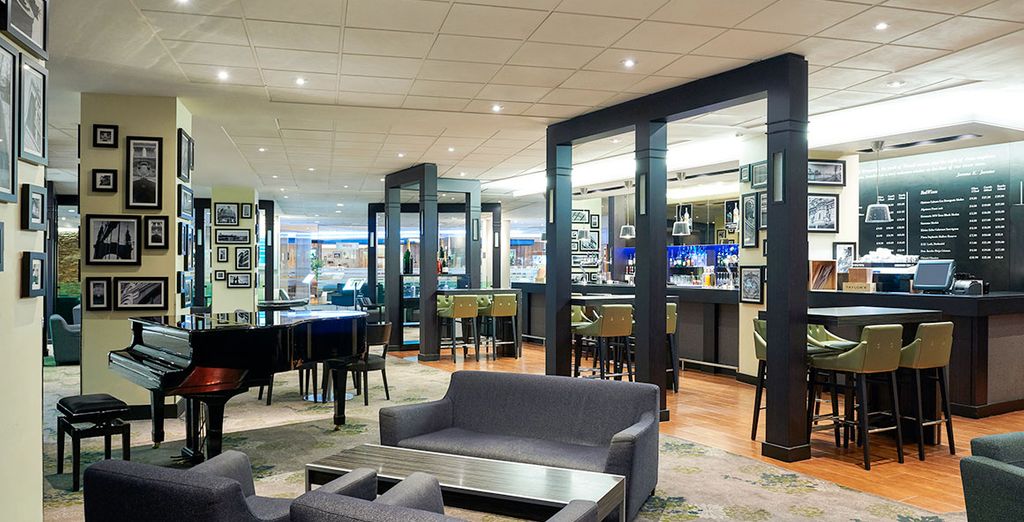 The 4* London Novotel is located out of the city in Hammersmith, just a short tube ride from all the main attractions. The hotel is furnished in a modern and contemporary style and comes with two amazing restaurants for guests to enjoy. The hotel offers excellent value and is suitable for children. This break also includes a fantastic river cruise from Westminster to Tower Bridge - making it the perfect hotel for families looking to enjoy the sights.

Located in a former schoolhouse, the LaLit London is a characterful 5* hotel furnished in an opulent style which takes inspiration from Indian culture. The hotel is situated close to some of London's most iconic sights, including the Shard, St Pauls Cathedral, HMS Belfast and Borough Market. Voyage Prive members can choose from a choice of Junior or Superior Classrooms and will receive a 15% discount at the hotel restaurant.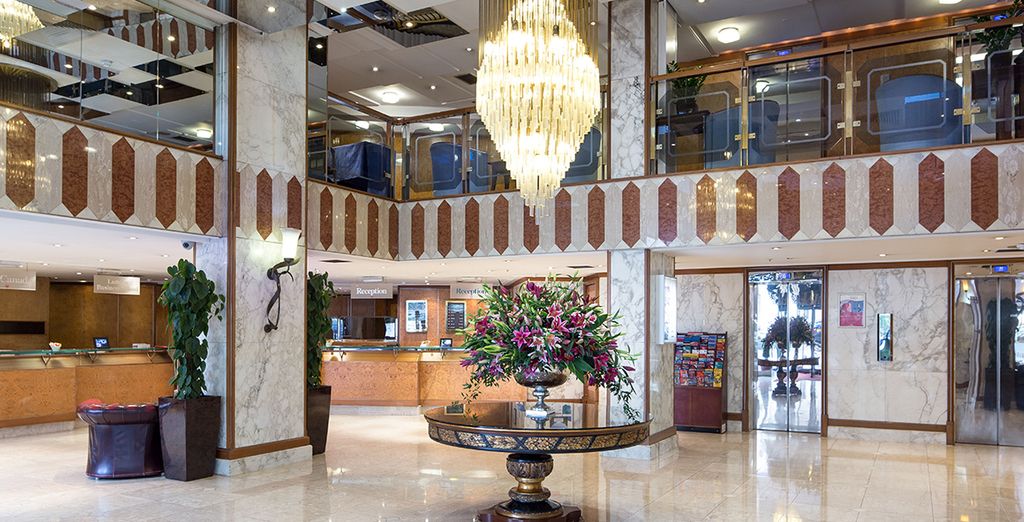 The chic Danubius Hotel overlooks Lords Cricket ground close to Regents Park. This tranquil oasis in the heart of the bustling city is suitable for families and is within walking distance of many great attractions such as Madame Tussauds, London Zoo and the Sherlock Holmes museum. This 4* hotel is furnished in a contemporary style and includes an elegant restaurant and cocktail bar.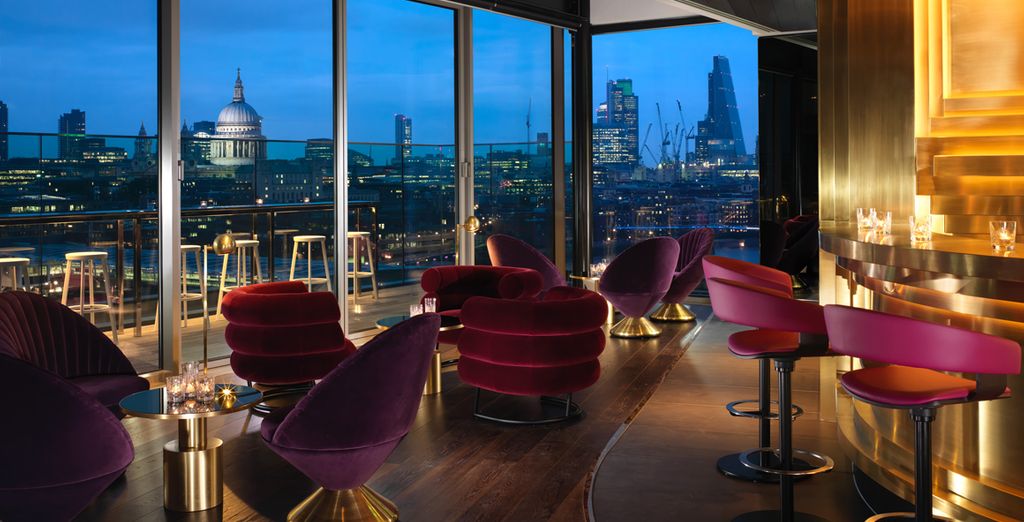 The Iconic Mondrian Hotel at Sea Containers is located on the South Bank of the Thames close to Tate Modern and the Globe Theatre. A superb mix of grandeur and style this 5* hotel is exquisitely furnished in a contemporary style complete with king-sized beds and luxury bathroom suites. Voyage Prive customers benefit from a guaranteed upgrade to a superior room, which offers stunning views across the city.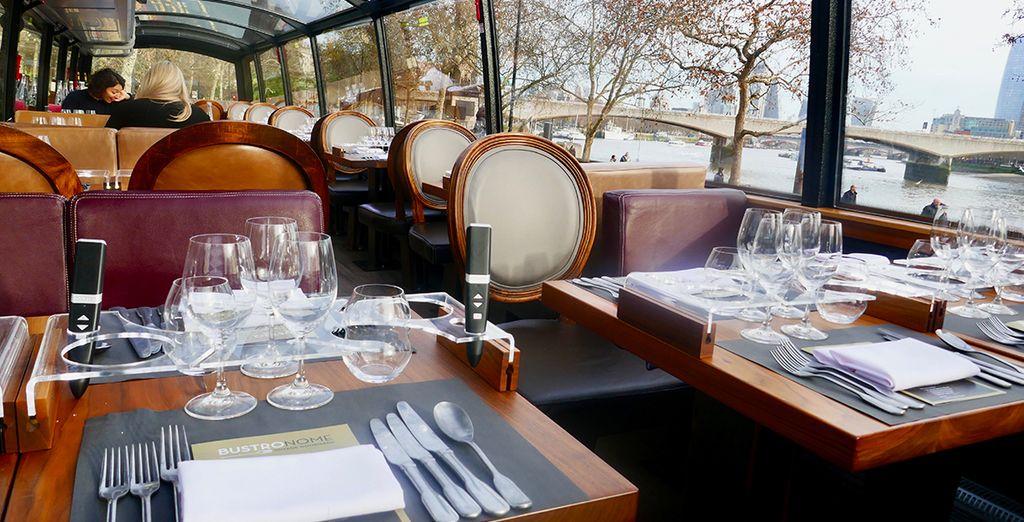 If you are looking for something a little different you can do no better than enjoying the Bustronome restaurant experience. This unique dining experience takes place on a converted luxury double-decker bus which tours the capital's main attractions while you wine and dine. Guests can choose between a 4-course 2-hour lunch tour or a 6-course, 3-hour dinner tour.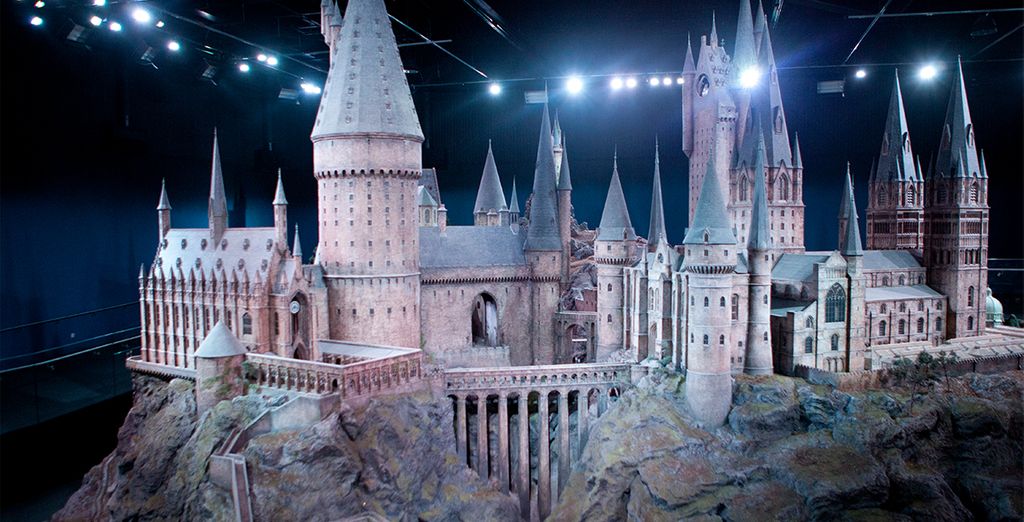 Discover the magical world of Harry Potter at the Doubletree by Hilton Islington. This modern and stylish 4* hotel is perfect for younger families and is located close to London's main attractions. This break also includes a visit to the Harry Potter World with transport provided and a short one-way river cruise for two adults.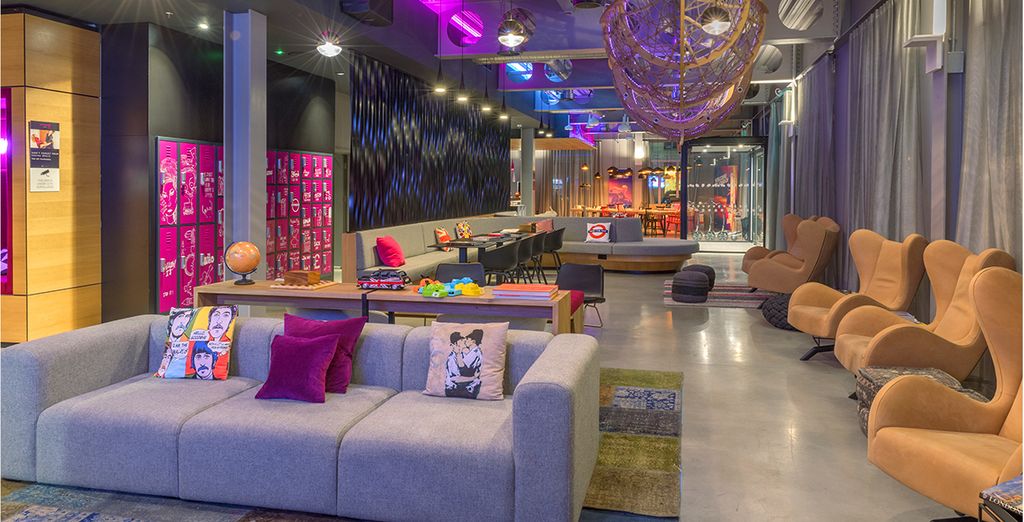 Designed for the young at heart, the 3* London Moxy Hotel is located close to the Excel Exhibition Centre and the O2 Arena in the heart of London's Docklands. The Moxy is furnished in a funky style with lots of bright colours and stylish furniture for guests to enjoy. Voyage Prive customers also get to enjoy a wonderful river cruise from Tower Bridge to Westminster Pier.
What services will you find in our hotels in London?
You can expect more from hotels in London than just a room to sleep in. Some facilities you can expect are:
Free WiFi
Heating for colder months
Catering, restaurants and bars on site
Gyms and fitness centres
Private bathrooms
Rooms of a generous size
Hotel rental offers in London convenient for all kinds of travel
With an almost limitless range of things to do, London is the perfect destination for people of all ages and interests. Children will love the museums, particularly the Natural History Museum, which provides many animatronic attractions to keep them amused. For the grown-ups, there are plenty of restaurants to suit all budgets, perfect for a pre-theatre meal in the West End.
London is also a shopaholic's heaven with many famous department stores calling the city home, including Harrods, Harvey Nichols and Selfridges. Art lovers are also spoilt for choice with many leading art galleries including the National Gallery, The Tate, the Tate Modern and the Saatchi Gallery, all holding exhibitions throughout the year.
You could stay in London for a year and still not see everything there is to see. But most people prefer a shorter break which affords them more time to experience the range of activities available. Three to four days is the ideal time to take in a handful of attractions.
The best time to come is between April and September. Temperatures during these months range between 6ºC - 20ºC. The month of May is one of the best months to visit because you will avoid the main crowds of Summer while still enjoying temperatures between 10ºC - 18ºC. But remember, this is England, so rain is possible at all times of the year.
The range of hotels we offer in London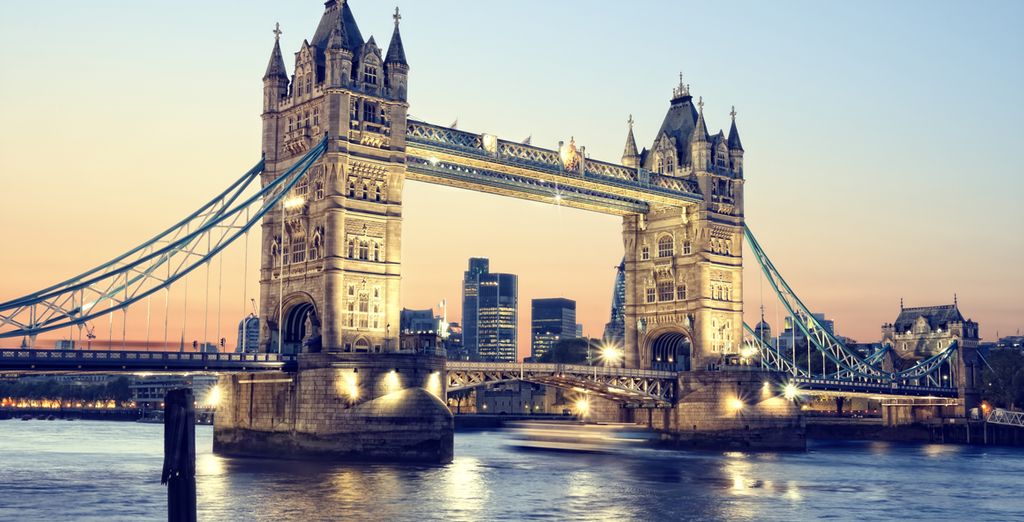 London hotels offer locations that are peacefully away from the hustle and bustle of the big city, or right in the middle of the action. Whatever you decide, know that London's transport system allows you to get from A to B incredibly easily. Choose from a variety of 4 or 5 star rooms and create the stay that's right for you.
London: What should we bring for a hotel stay?
Although what you need to pack varies on the time of year and what activities you have planned, you should remember to bring:
Toiletries
An umbrella (no matter the season)
Sunglasses, sun cream and a hat for warmer months
Comfortable shoes for walking
Clothes for the evening
Your hotel in London: how to get there and make your booking?
London is one of the best-connected cities in the world. It has excellent transport links including four international airports, which provide connections across the globe. Heathrow is the largest airport and is served by many international airlines including British Airways, Singapore Airlines, Emirates, American Airlines, Cathay Pacific and Qantas. The flight time from New York is approximately 7 hrs. Flights from Hong Kong take approximately 13 hrs.
The city is also served by an international train station at London St Pancras. High-speed trains connect here direct to cities in continental Europe including Amsterdam, Paris and Brussels. The travel time from Paris to London by Eurostar is approximately 2 hrs.
Before making travel plans, register with us online to view all of our discounts for members.
The opinion of the Voyage Prive travel expert on hotels in London
With its spectacular skyline, renowned museums, vibrant nightlife, magical theatreland, historical attractions and extensive shopping, why would you not want to visit London? While this city can never be considered a low-cost destination, accommodation is available to suit most budgets. Hotels in London operate on a bed and breakfast basis so you will need to allow extra for meals.
London, a vibrant capital bursting with culture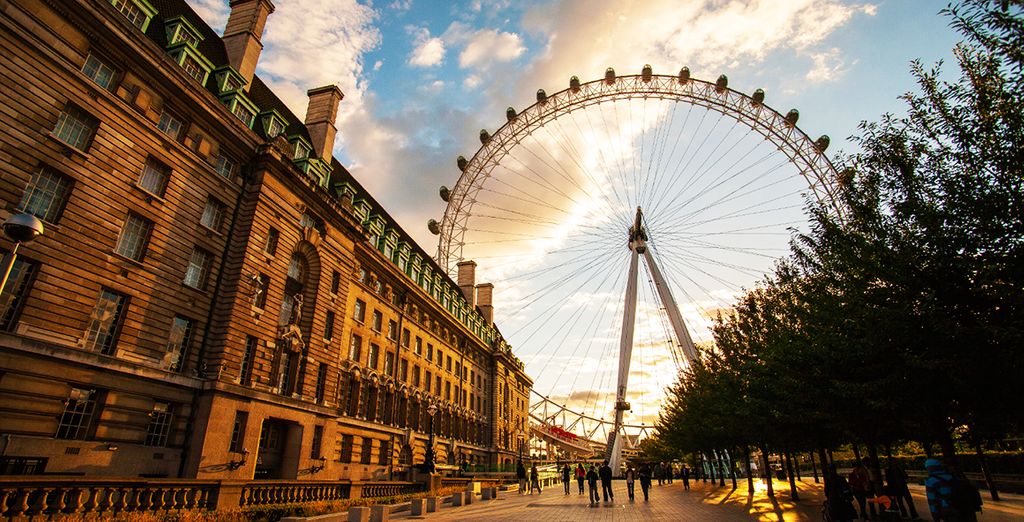 London offers something for everyone, no matter if you are travelling with the kids or looking for a romantic weekend break. With its renowned museums, world-famous restaurants, fabulous West End shows and of course some of the best shopping experiences in the Western Hemisphere; London provides an almost limitless range of activities to suit all budgets and tastes.
If you want to discover more about the United Kingdom, check all our deals to the UK !