Last Minute Manchester



Table of contents
The third most visited city in the United Kingdom (after London and Edinburgh) Manchester is known as a city of innovation, adventure and rejuvenation, with international expertise in all areas of the arts and sciences. From splitting the atom for the first time to the wonders of bands like Oasis, Manchester has a lot to offer everyone.
The Voyage Prive Travel Expert's Opinion on Last Minute Holidays Manchester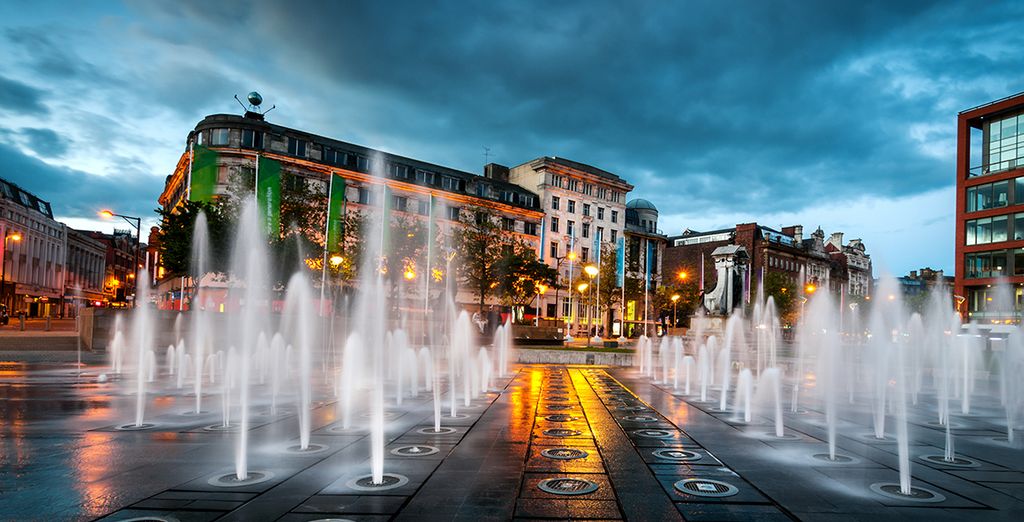 Manchester leads in science and mathematics, and also has a wonderful arts and entertainment history, with television studios, theatres, art galleries and more. The many universities in the city ensure the population is ever-changing, perennially young and with new ideas and influences coming into the mix. It is the perfect place for an impulse holiday and you are sure to find experiences and places that suit your interests, whatever they might be.
Best Things to Do on a Last Minute Manchester Holiday
1. Etihad Stadium
The spiritual home of football for Manchester United fans, going to the hallowed football grounds is a tremendous treat. Most fans remember being brought along by their dad or grandpa, and look forward to bringing their own children along one day. You can take an official tour of the ground, including behind the scenes, watch a match if one is on, or simply admire the building from the public areas.
2. Ship Canal Cruise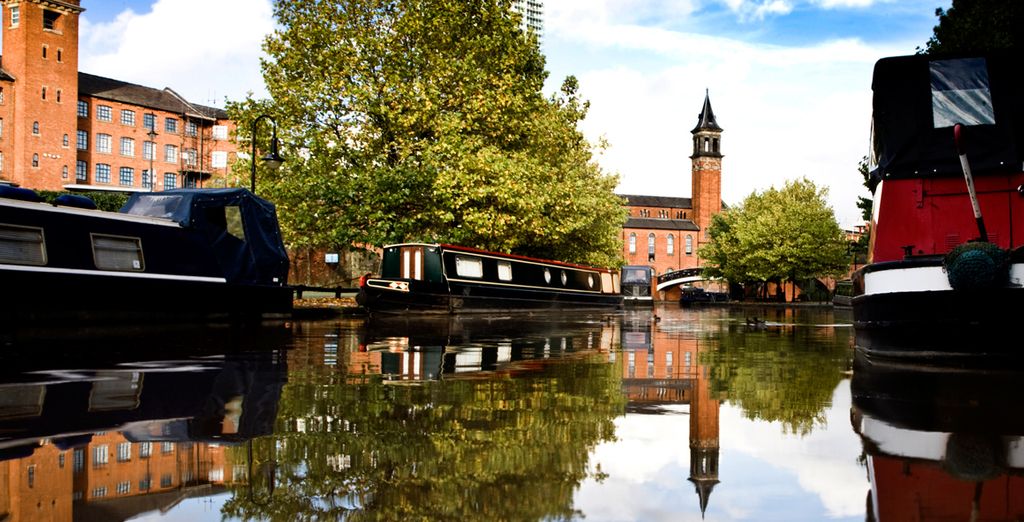 Cruise to Liverpool along the wide ship-bearing canals that lead to the open water. The cruise takes a full day, and you are collected by coach afterwards and driven back to Manchester, having spent the day leisurely wending through the countryside, seeing it pass slowly. This is a great way to pass the time, and you are sure to get some great photographs as you go along.
3. John Rylands Library
Despite bearing his name, the man himself – a tremendously successful industrialist – never saw the magnificent library that his wife erected in his name. Opened in 1890, the library will take your breath away with its immense and exquisite dimensions and the soaring gothic architecture that is more reminiscent of a cathedral or castle than a library, but filled with fairy tale light. All the better to read by, and there are exquisite illustrations, ancients texts -dating back to the 1400s, and so much more.
4. Legoland Discovery Centre
If your last minute holiday is a family affair, make the kids scream with delight by taking them to Legoland to enjoy fun rides, interact with mascots and characters and play, of course, with the little iconic blocks. Everything is sure to be awesome for the whole family as who does not love to build things and go on funfair rides?
5. Rave the Night Away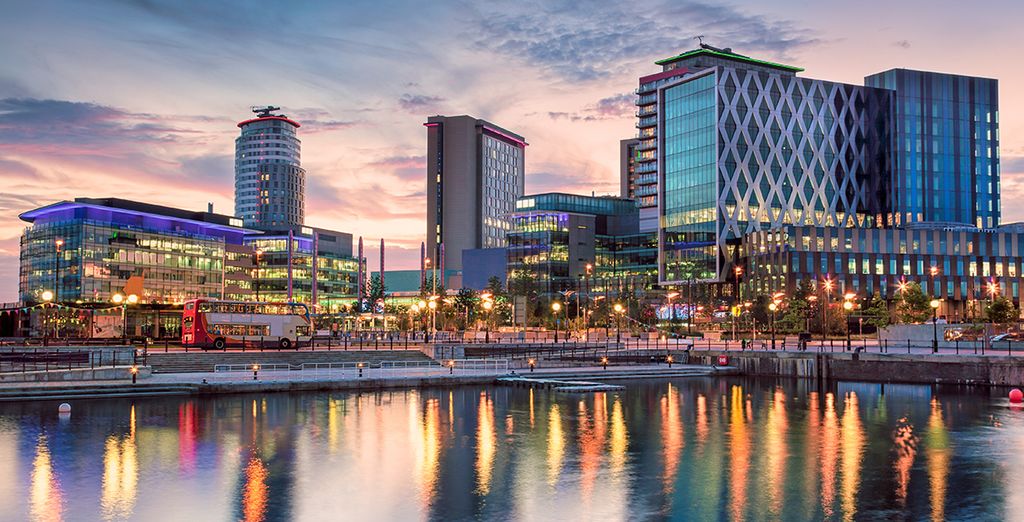 If you are all young and aching to dance the night away, Manchester is bursting with the coolest clubs in the country: Gorilla boasts a kitchen, live performances, bar and nightclub space all in one and is one of the most popular places to see and be seen; the O2 Ritz has been drawing crowds of dedicated partiers for generations and they have not lost their edge at all; and Manchester 235 offers more sophisticated pleasures with live music, elegant dining and gaming for those who fancy a flutter on the edge of the wild side.
Best Last Minute Hotels Manchester
One the of Leading Hotels in the World, this hotel is not only perfectly situated to give you access to the best of Manchester, it provides for needs you do not even realise you have. It is the Manchester hotel of choice for celebs and A-listers, so be sure to bring along your best selfie face just in case you spot your favourite pop star or actor. Onsite there is a spa, world-class restaurant and exquisite, individually decorated bedrooms.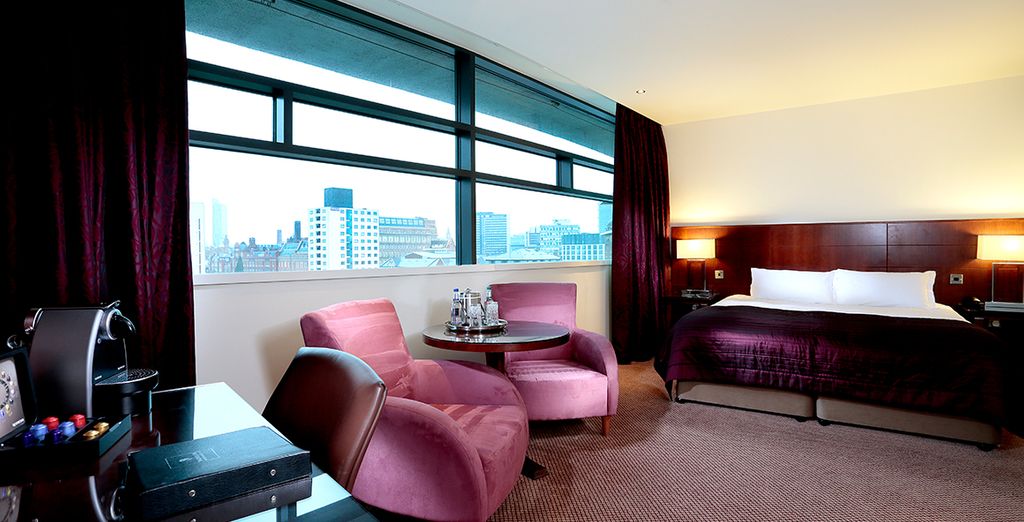 In the heart of Manchester, a mere mile from most of the go-to attractions and outlets, this cosy hotel has over three hundred bedrooms, a pampering spa and world-class restaurant, including a Scottish Steakhouse that will change your conception of what a good steak really is! Traditional cream teas, a quick drink in the bar or some leisurely chatting in the lounge are all options to fill up the time between daytime pursuits and night time pleasures.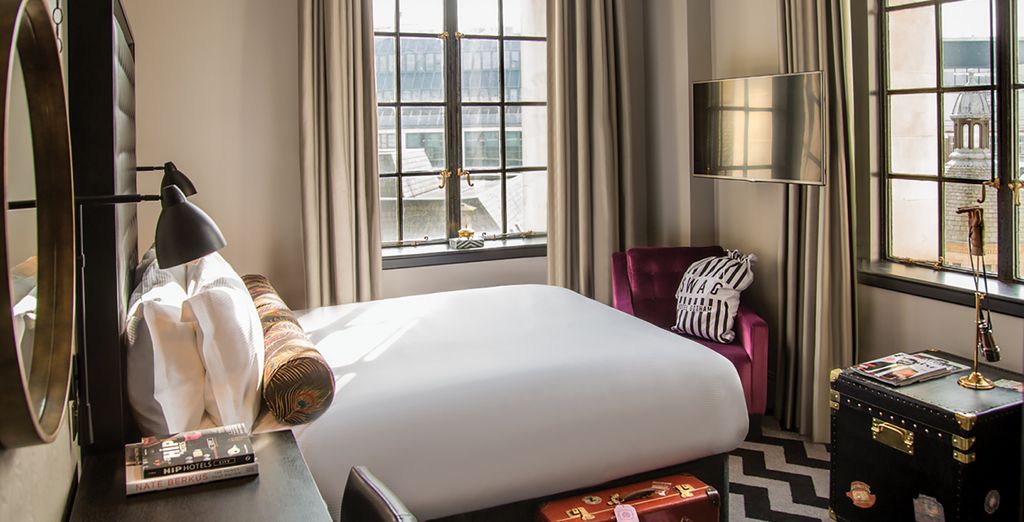 Step into a world in which it would not surprise you to see Hercule Poirot paying particular attention to the overly suave young man in the corner. The hotel is packed with all things olde Englishe and yet it is neither kitsch nor overdone, and is instead, charming. The exquisite décor and architecture is the perfect foil for the mischief of the character actors who populate the hotel, drawing unwary guests along with their dramatic storylines and high jinks. The rooms are sumptuous yet cosy, and the food is delicious: you may well be quite happy to spend your whole last minute holiday in the confines of the hotel!
Practical Information for a Last Minute Holiday in Manchester
Manchester is a good location for a spur of the moment holiday and you will not only be able to easily buy anything you need at pretty much any time of day, you are almost certain of picking up last minute hotels in Manchester as the supply of hotels is a wide and very varied one.
Weather
Manchester is known for its high levels of rain. The city was based on the textile trade which required plenty of water to prepare the fabrics and to dye them, so assume that it will rain at some point, even if the forecast says the opposite.
Budget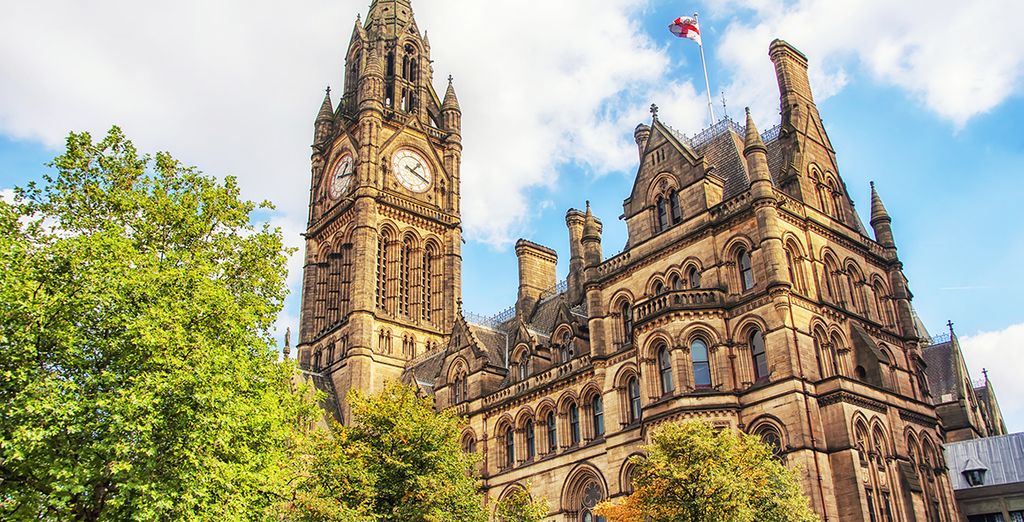 Manchester is a student town, and it is very possible to find cheap accommodation and even cheaper meals if you are careful and look in the right places. However, the best last minute holidays are those where you treat yourself with indulgences for a day or two, so bring along fifty to a hundred pounds per person per day after accommodation. This will mean that you can splurge on your last night, enjoying a cordon bleu meal and the best seats at a show, to provide a high point of your trip.
What to Pack
Bring along casual clothes as most venues have no especial dress code, but do bring dressy clothes if you want to go to nightclubs or enjoy the theatre or even a fancy dinner as dress codes will be adhered to in these venues. A fold up waterproof or small umbrella will ensure that you are not surprised by sudden rain showers as you enjoy your day out.