The 10 Best Cotswolds Hotel Deals



Table of contents
The Cotswolds region is a breathtakingly unspoilt landscape of timeless English villages and soft, rolling hills. One of England's most treasured areas of natural beauty, it's renowned for its idyllic thatched cottages and ancient pubs. An escape here is an escape to nature. Enjoy long walks in the scenic countryside or cosy up in a village café. Cotswolds holidays are the ultimate in tradition and luxury, from fine local produce to cosy country cottages.
The top 5 things to see and do on the Cotswolds
1. Arlington Row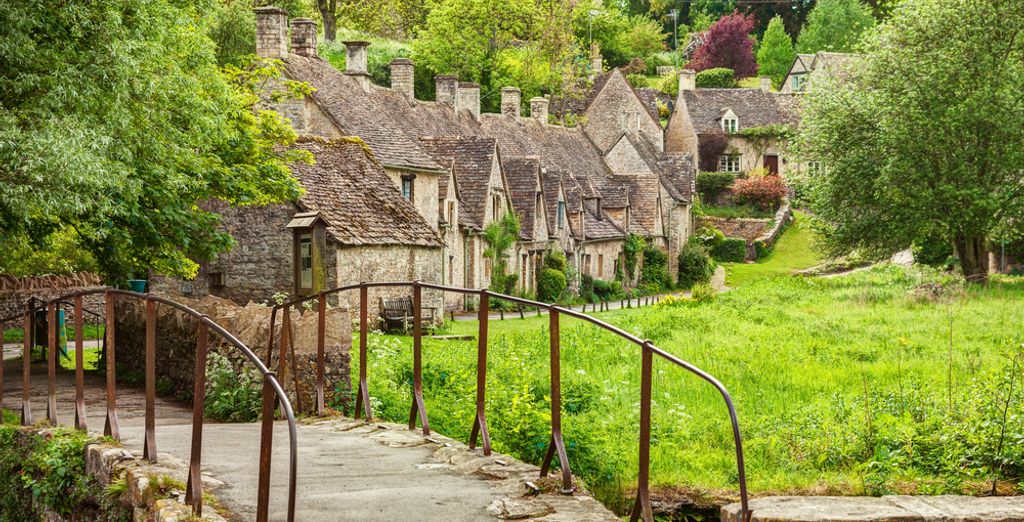 This idyllic row of rustic cottages in Bibury is among the Cotswolds' most iconic sites. So quintessentially English, it adorns the British passport. They were originally constructed in the 14th century as wool stores. Wander away from these serene cottages, and you'll discover Rack Isle, a marshy wildlife refuge.
2. Sudeley Castle
This thousand-year-old castle has been graced by many British monarchs, from Richard III through Charles I. The sprawling 1,200-acre estate houses 10 magnificent gardens and a twee tearoom for revitalising scones. It's noted for its Tudor art collection and gorgeous, period interiors. The castle is no longer a royal residence and is instead owned — and occupied — by the prestigious Dent family.
3. Minster Lovell Hall
This romantic set of 15th-century ruins is located in Minster Lovell, a pretty village in the east Cotswolds. Richard III graced the hall in 1483 to visit the owner, Francis Lovell. Today, it's all atmospheric ruins, but you can get a good peek through the blackened walls.
4. Broadway Tower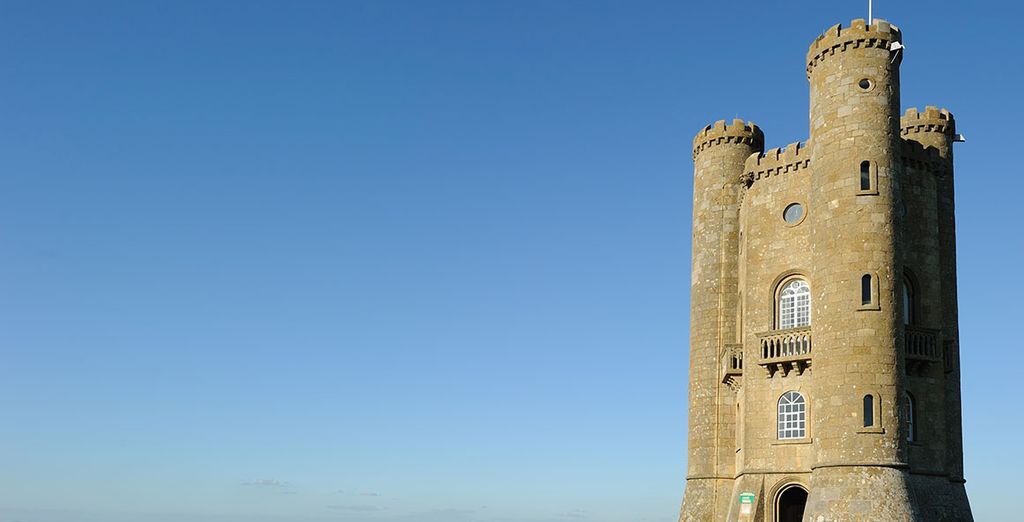 This charming 18th-century viewpoint in Broadway offers fantastic panoramas from the top. Broadway itself has a fascinating history and was the focus of many Arts and Crafts-based endeavours. William Morris was said to love the area, and there are often exhibits on his work in the tower.
5. Painswick Rococo Garden
There is no shortage of pretty gardens in the Cotswolds, but this is among the most important. It's England's last-surviving rococo garden offering charming 18th-century exteriors and Gothic features. It has been lovingly maintained and restored to its original 1740s glory. It's a fine treat for children, too, thanks to its fun, winding nature trails.
Our best hotels in Cotswolds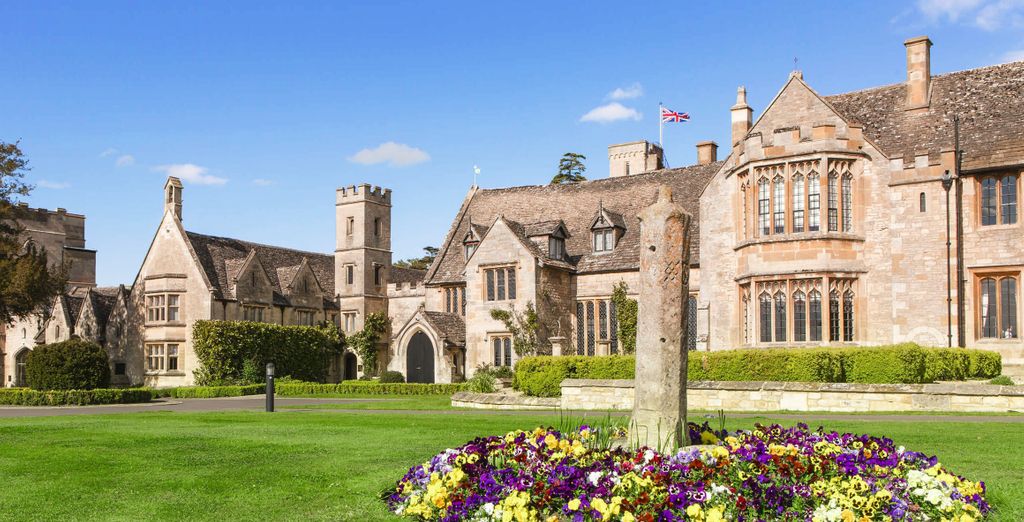 Enjoy a luxurious Cotswolds stay with this fine 15th-century manor house hotel. Constructed from charming honey-hued stone, the interiors are bursting with period details and fine antiques. The hotel also boasts an award-winning restaurant and an Indian-themed spa for post sightseeing relaxation.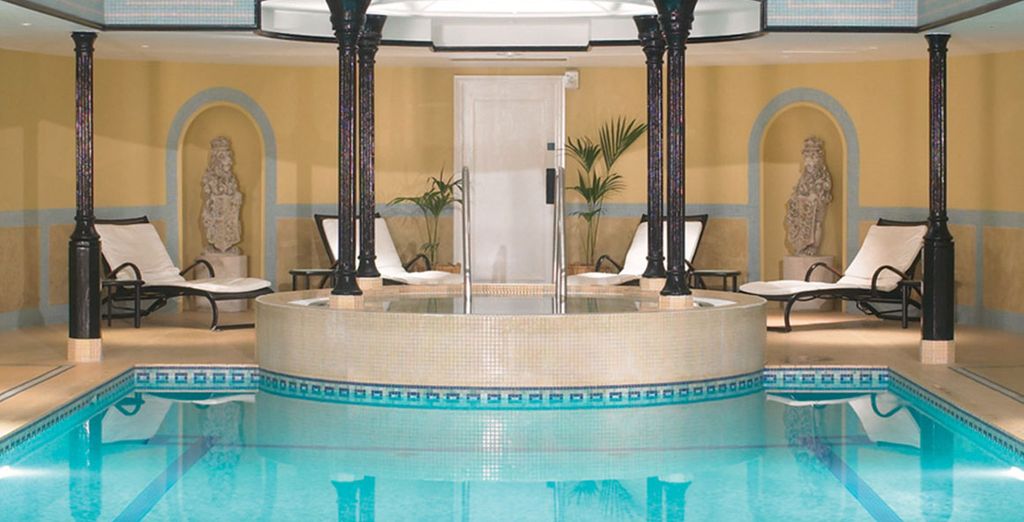 Experience an idyllic stay in the heart of Broadway, one of the Cotswolds' prettiest villages. This hotel has been beckoning travellers since the 16th century and was graced by the likes of Oliver Cromwell. Inside, the hotel retains much of its centuries-old charm but with cosy 21st-century comfort.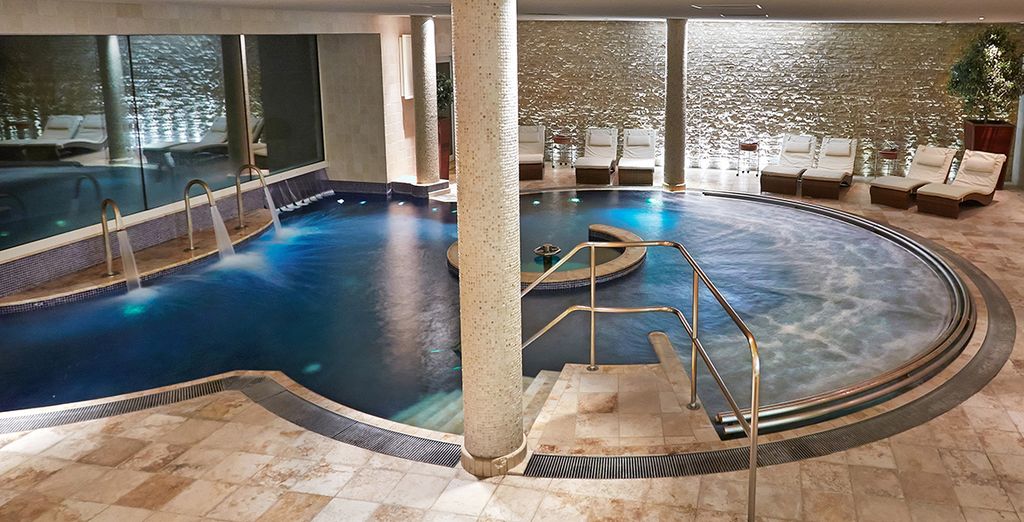 This picturesque 19th-century manor house is nestled within 12 acres of manicured country gardens. With award-winning rooms and an indulgent spa, it's an exceptionally romantic rural retreat. The interiors boast a delightful blend of antique and modern furniture and offer extra luxurious bathrooms and excellent amenities.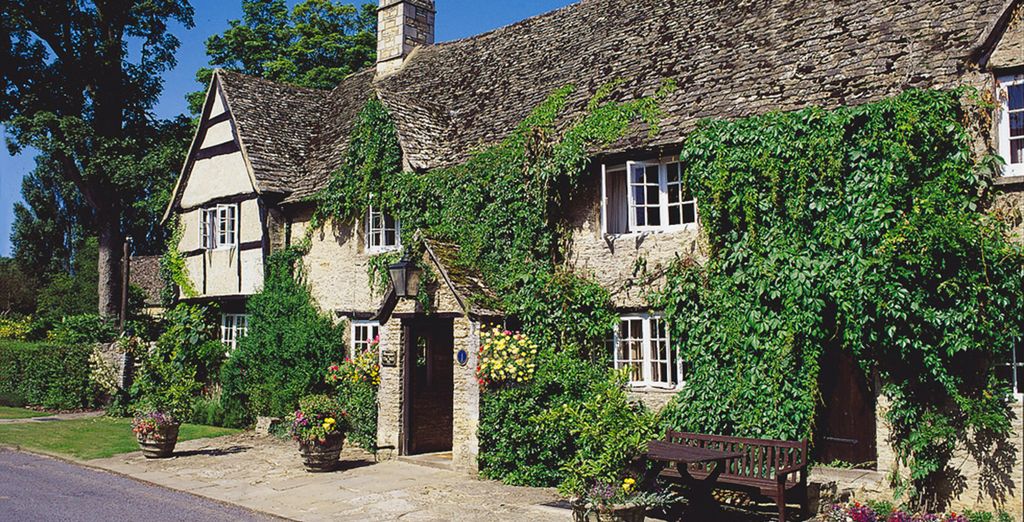 The Old Swan has been satisfying guests for over 600 years. With warm and welcoming lounges and luxury bedrooms, it's the perfect base to explore the Cotswolds. Guests have access to an indulgent spa and a wealth of fun activities, including fishing on the nearby Windrush.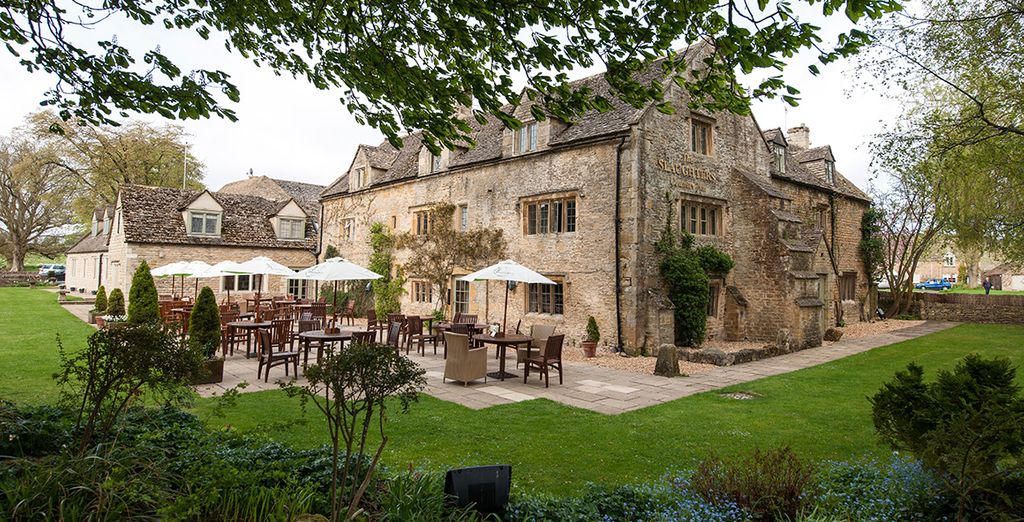 This pretty country inn rests on the banks of the River Eye in the heart of Lower Slaughter. Surrounded by serene countryside views, inside, you'll discover beautiful low-beamed rooms and a welcoming ambience. Guests can explore the hotel's 4 acres of grounds and choose from classic rooms or cosy cottage stays.
When is the best time to go on holiday in the Cotswolds
The Cotswolds are a popular and scenic destination all year round. The high season is through summer, particularly from July to August. Major beauty spots and attractions can get crowded, and queues are common on roads. To avoid the crowds and retain the fine weather, consider a trip in June or September. Spring and autumn are perfect times to visit the Cotswolds, too, with blooming flowers and stunning autumn leaves. Fewer crowds and lower rates also make for more pleasurable experiences. Winter is the quietest period with crisp countryside scenes and roaring pub fires.
Going on holiday in the Cotswolds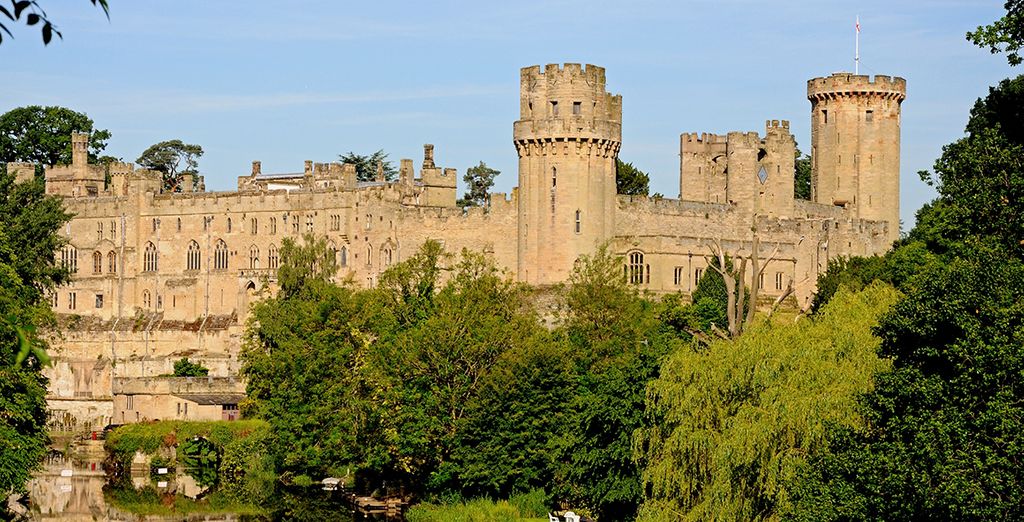 The Cotswolds offer many excellent entry points by rail and bus in towns like Moreton-in-Marsh and Kemble. These services are direct to London and surrounding Cotswolds towns like Bath, Cheltenham, Oxford and Gloucester. To truly explore the region, however, a car is recommended. This will give you the freedom to explore more isolated areas and beautiful, secluded villages. Arrivals from overseas will find the Cotswolds perfectly accessible from London's airports. Bristol and Birmingham's airports, however, are the closest.
Enjoy your holiday in the Cotswolds
The Cotswolds offer alluring attractions and activities to suit all ages and travel groups. In particular, the fine dining scene and serene country views make it perfect for couples. Many of our hotels offer romantic evenings and pampering spas for the perfect couple's escape. Families, too, have much to cherish. A rich history in castles and estates, fun museums and wildlife parks make perfect days out. You can also get active with cycling, kayaking or horse-riding excursions. While the Cotswolds may not have a thumping nightlife, cosy pubs and fine restaurants are perfect for groups.
The Voyage Privé travel expert's opinion on the Cotswolds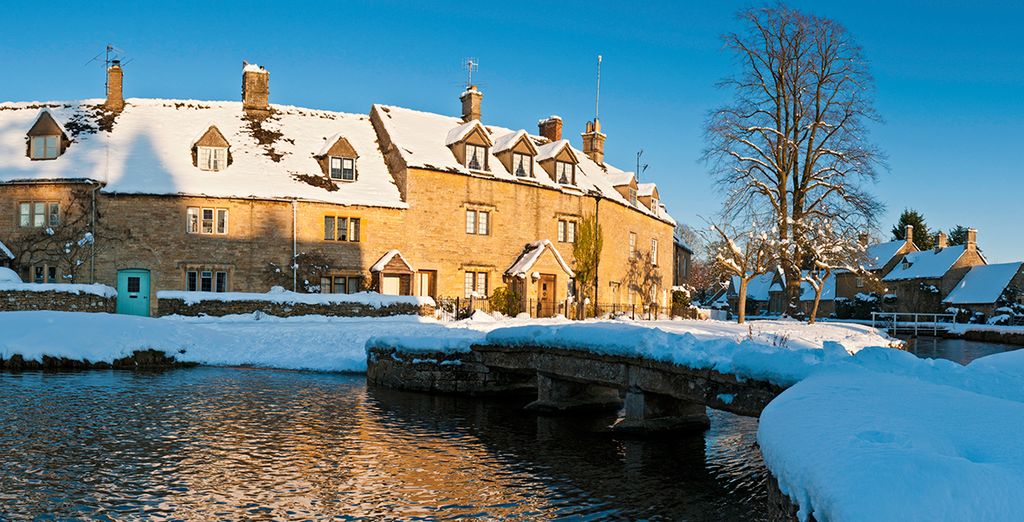 Home to quintessential English villages untouched by time, the Cotswolds area is a bucolic retreat. Associated pastimes of leisure and pleasure make it perfect for those seeking solitude. Charming walks, cosy cafes and exceptional pubs all make for prized holidays in the country. Bring your camera for postcard-perfect pictures of twee villages, babbling brooks and the Cotswolds' eye-catching honey-tinted stone.