The top 5 Cottages in the Cotswolds



Table of contents
The top 5 cottages in the Cotswolds
Are you looking to book a luxury stay in the Cotswolds? Choose from picturesque cottages and stone-built country hotels at Voyage Privé!
Our best Cotswold cottages and country stays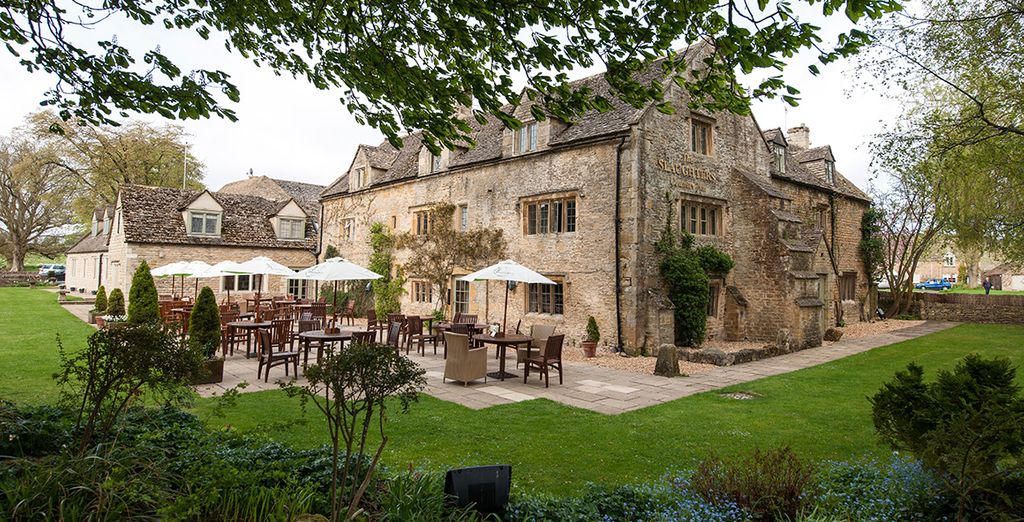 This spectacular country house hotel in Lower Slaughter is brimming with delightful features like exposed beams and roaring fires. Opt for one of the hotel's cosy cottages split across two floors. Boasting premium furnishings and elegant bathrooms, each cottage leads to a pleasant courtyard with outdoor seating.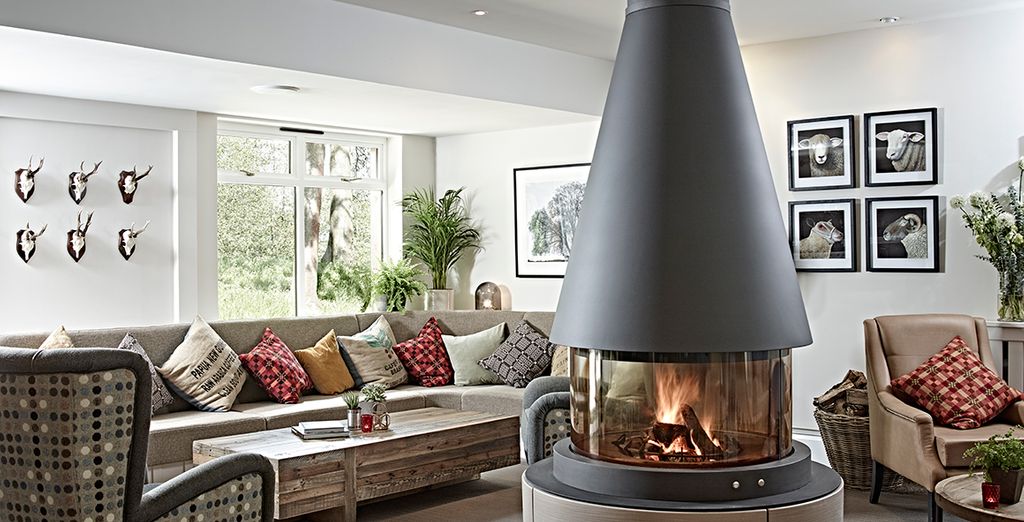 This impeccable rural estate offers several unique cottage options moments from Broadway village. Set within 400-acres of quiet, rolling countryside, you can pick from cottage, farmhouse, and modern treehouse stays. At the centre is a delightful main hotel boasting a restaurant, bar and leisure facilities for a relaxing stay.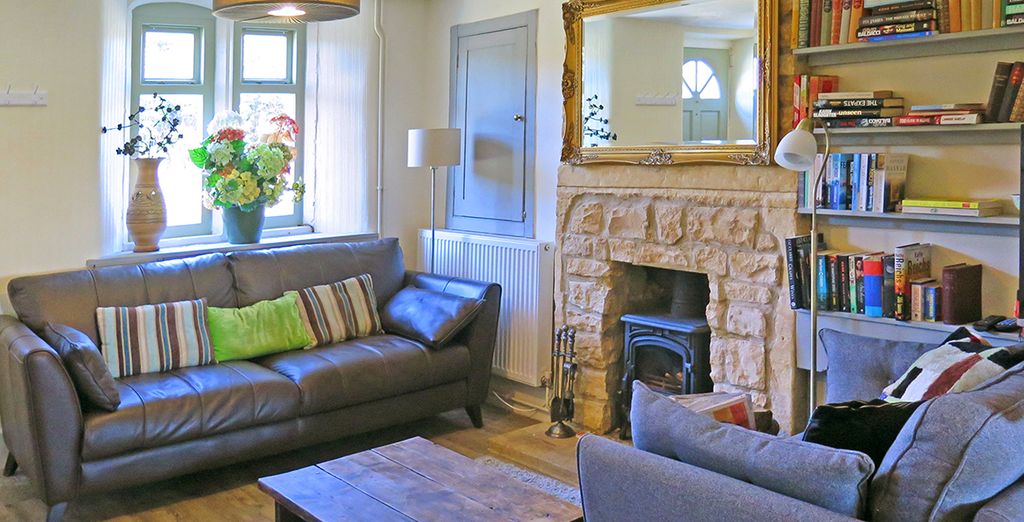 This traditional 19th-century cottage is the perfect stay for up to 8 guests (6 adults, 2 children). It's a self-catered option in the heart of Blockley, offering leafy trails and a charming garden to explore. The cottage itself has been renovated with modern furnishings throughout and features a delightful wood burner for colder weather.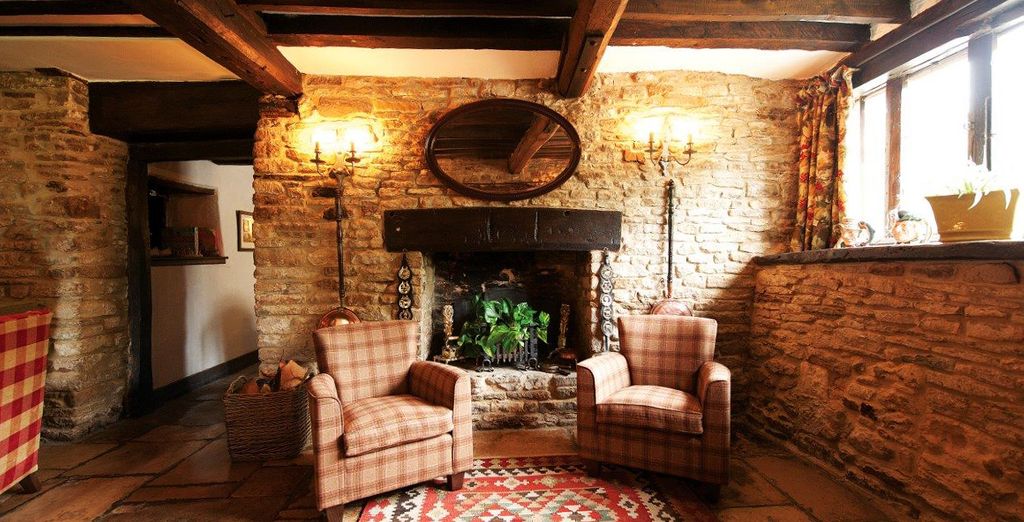 The Old Swan is a remarkable 15th-century inn nestled in the picture-postcard village of Minster Lovell. It's a cosy country stay with roaring fires and a delightful restaurant to return to. Rooms offer a pleasant blend of contemporary furnishings and cottage charm, including open beams and tweed armchairs.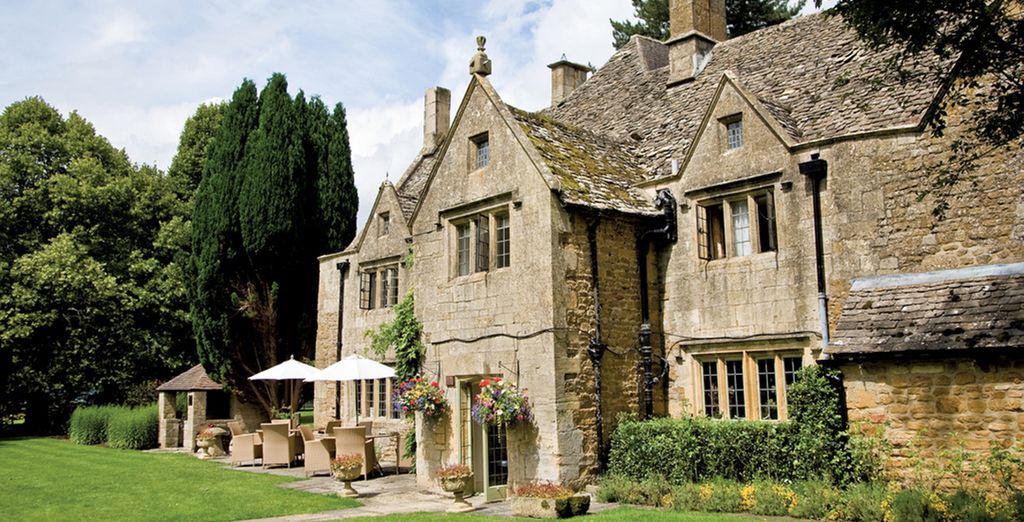 For cottage characteristics on a grander scale, Charingworth Manor is an impressive option. This lovely 14th-century manor is among the region's oldest hotels. Just 2 miles from Chipping Campden, rolling hills and chocolate-box views are found just moments from your front door. The hotel even boasts a delightful spa and leisure complex for post-sightseeing relaxation.
Services will you find in our Cotswold cottage stays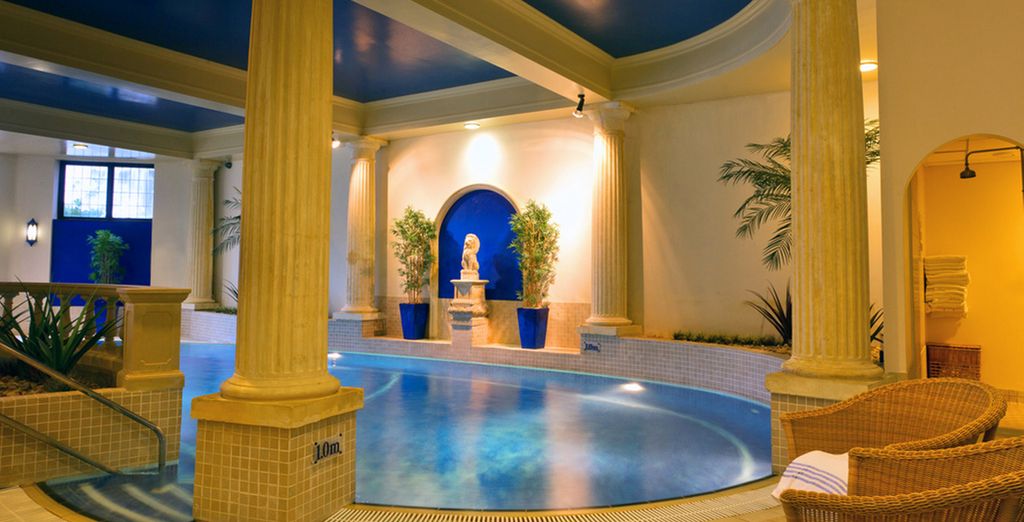 Free Wi-Fi
Tea and coffee making facilities
Flatscreen TV
Country views
En-suite bathrooms
Luxury bathroom amenities
Self-catering facilities
Award-winning restaurants
Welcoming bar
Going on holiday in the Cotswolds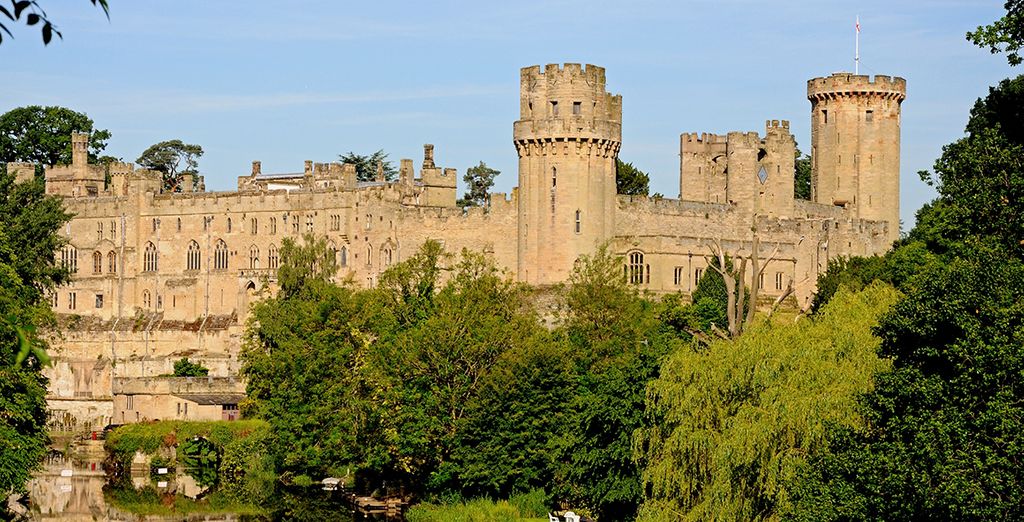 The Cotswolds is a fine destination all year round. Summer is the peak travel season, especially from July through August. With warm weather and long, dry days, this is also the busiest and most expensive period. Popular attractions and beauty spots are prone to becoming overcrowded, particularly during school holidays. To avoid these crowds, opt for travel in June or September when the weather is equally pleasing. The beautiful countryside also comes to life in both spring and autumn, seasons that see less footfall. What's more, walks become more manageable without the higher temperatures. As for winter, the Cotswolds may frost up, but it also takes on an ethereal quality. Expect roaring fires and cosy pubs after charming walks in the country.
Hotel offers at the Cotswolds convenient for all kind of travel
The Cotswolds is an enviable location and among England's most picturesque rural regions. As such, it's the ideal family retreat or last-minute romantic getaway. The landscape is brimming with opulent country manors and pretty villages, and is home to one of the country's best falconries. Our cottage and country stays are suited for all types of traveller, from self-catered groups to couples celebrations. In fact, the region has an incredible array of high-end eateries and charming country pubs for the perfect couples stay. Many of these are housed in our offered hotels, so you can return to a world-class dining experience every evening. What's more, outdoor enthusiasts of all stripes won't help but fall in love with the Cotswold's pretty walking trails.
The range of Cotswolds cottages we have to offer
Historic hotels
Country manors
Self-catered cottages
Inn hotels
Cotswolds: what should we bring for a hotel stay?
Charging cables
Guide book with walking maps
Comfortable hiking shoes
Wellies in wet weather
All-weather clothes
Evening attire
Backpack for walks
Your best hotel in the Cotswolds: how to get there and make your booking
How to get to the Cotswolds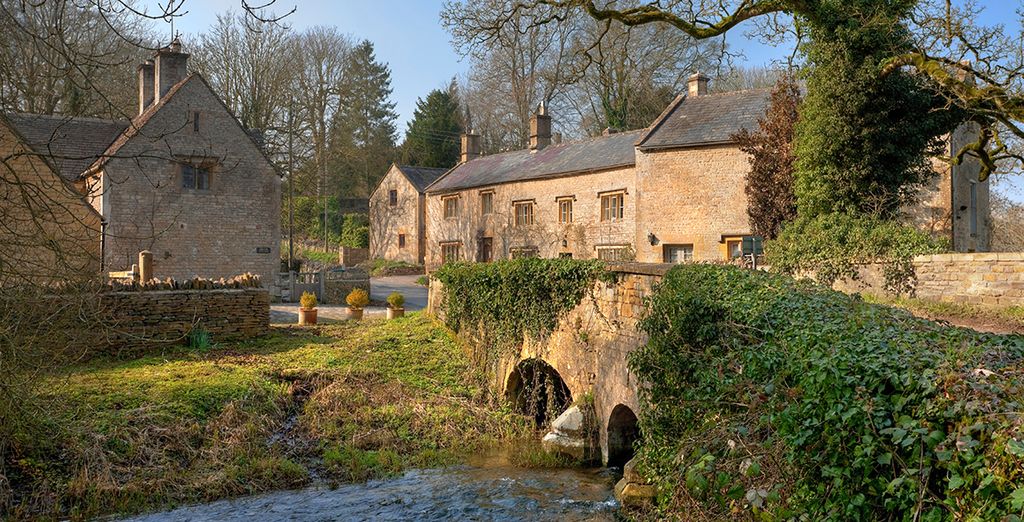 The Cotswolds is a convenient spot to travel to and boasts a thorough public transport network system. International flights are available to major UK hubs like London Heathrow and Gatwick. From here, you'll find convenient transport on to the Cotswolds by train or car. Once you've arrived in the Cotswolds, you'll find major villages and tourist sites easily accessible by rail and bus. You can combine transport methods with the handy Cotswolds Discoverer day pass. However, a car is recommended to explore the region's more remote attractions at your own pace. Just be wary of travelling during major public holidays as the countryside can clog up with traffic.
How to book your cottage of country stay in the Cotswolds
Voyage Privé offer a wide range of members-only hotel deals in the Cotswolds and around the world. To take advantage of this free service, simply sign up and begin your search. Finding a property is easily done; just input your travel dates and locations for a full round-up of exclusive savings. Can't find the property you'd like? Set up an alert and never miss out on the latest deals. New hotel savings arrive daily – just check the latest offer pages.
The opinion of the Voyage Privé travel expert on the Cotswolds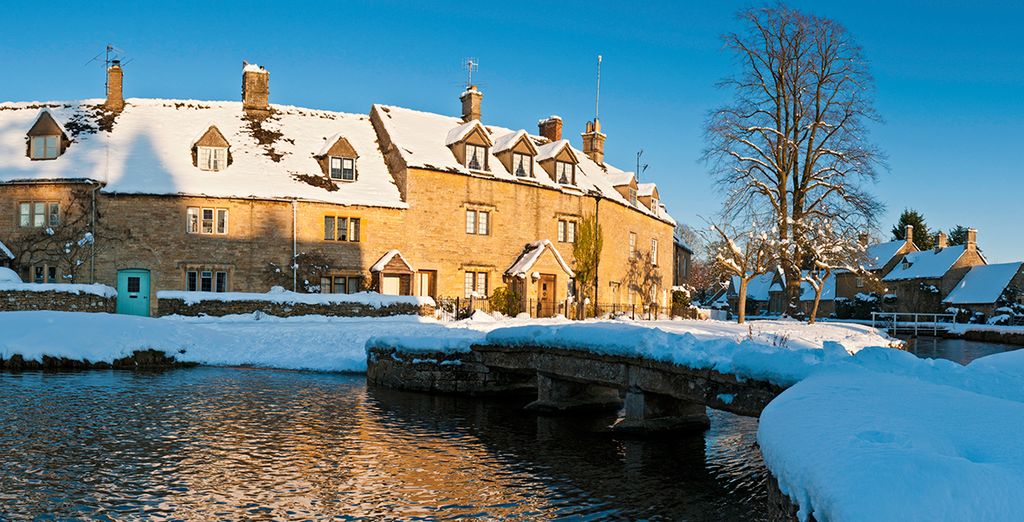 Spanning six counties, the Cotswolds is the quintessential English countryside experience. Thatched cottages and charming churches cloister around pretty village greens. This is an affluent area loaded with opulent townhouses, manors and estates. It's also a protected area that seems caught in time – thanks in part to its avoidance of the Industrial Revolution. If you're craving England's green and pleasant land, this is it. What better way to experience village life than a charming cottage stay through Voyage Privé?
Cotswolds: a genteel walking paradise
While England's other Areas of Outstanding Natural Beauty may offer more awe-inspiring, mountainous vistas, the Cotswolds is pleasant. Marked by gently rolling hills and glistening golden villages, the entire area is ripe for walking. What's more, because the terrain is fairly flat and well-pathed, it's ideal for all ages and abilities. The whole area is crisscrossed by trails like the Cotswold's Way. Pack your walking shoes and wellies in wet weather, and head out into the country. Don't forget to finish your walk with a well-deserved pint in the nearest thatched-roof pub.