Hotels in Spain



Table of contents
Spain is a country that got so much to offers : historical monuments, magnificent beaches, a lively nightlife... Here's our Top 10 Hotels for a perfect trip in Spain. Don't wait any longer to do your booking.
Our best hotels in Spain
Below we discuss our best hotels in Spain that will suit every type of traveller. From beautiful boutique hotels to inspiring buildings and unique architecture we've got it all.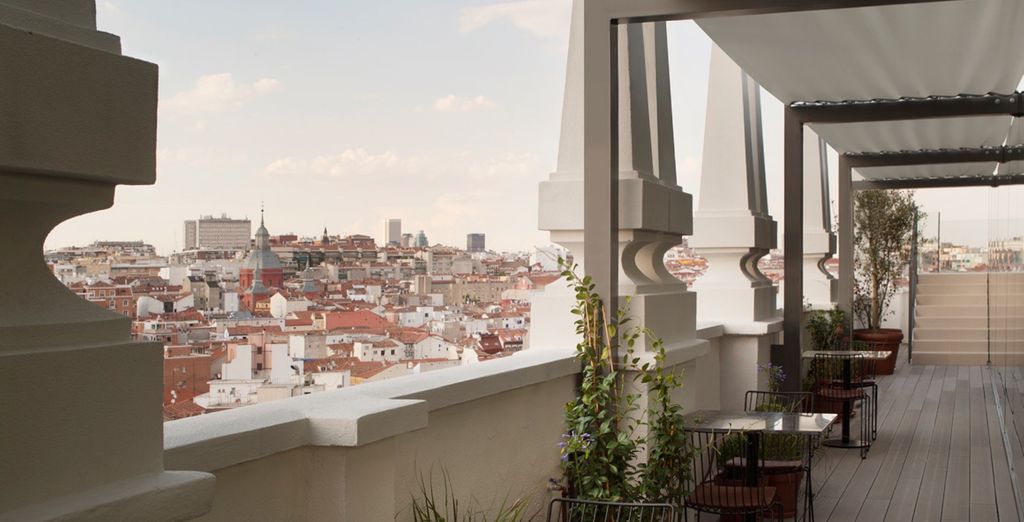 Located in the bustling capital of Spain: Madrid, this stylish boutique 4-star hotel offers the perfect base to explore the city. Featuring a rooftop restaurant with stunning city views, central location, rooms that are comfortable with excellent amenities, this property has everything you need.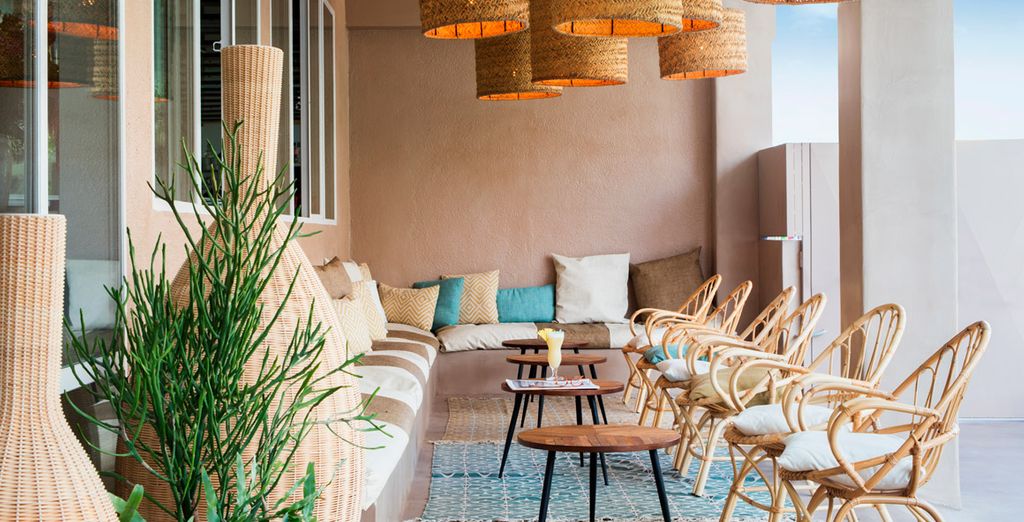 If you're looking for a coastal break, then Costa Brava will deliver. This hotel is a charming property along the Costa Brava, just a few minutes from the beach. This is an eco-friendly boutique hotel that offers modern facilities including a saltwater swimming pool, sun loungers, and a chill-out bar.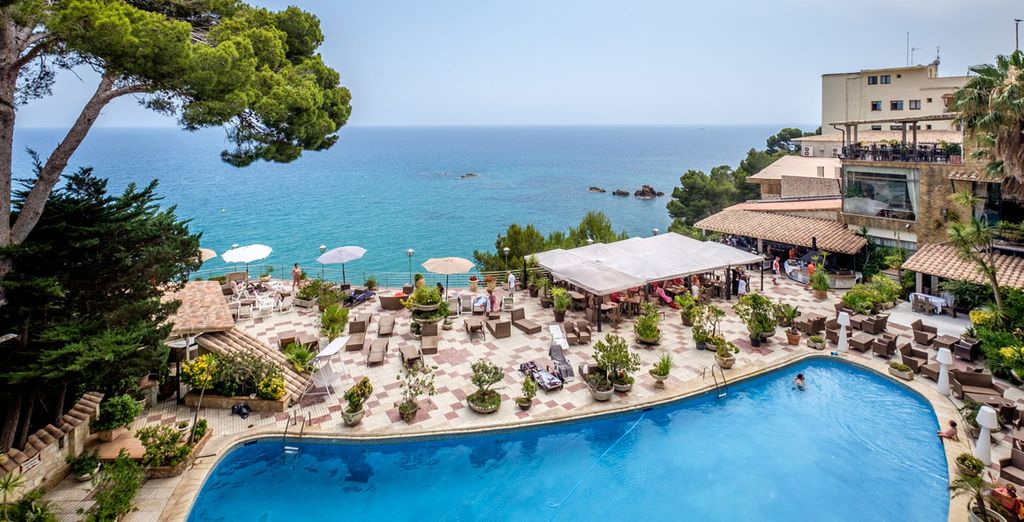 Another Costa Brava property with 4-star luxury. This property offers sea view rooms close to the beautiful Cap Roig beach. There is an on-site restaurant and bar, and a spa for relaxing. A stunning swimming pool is also on the property for cooling off from the heat.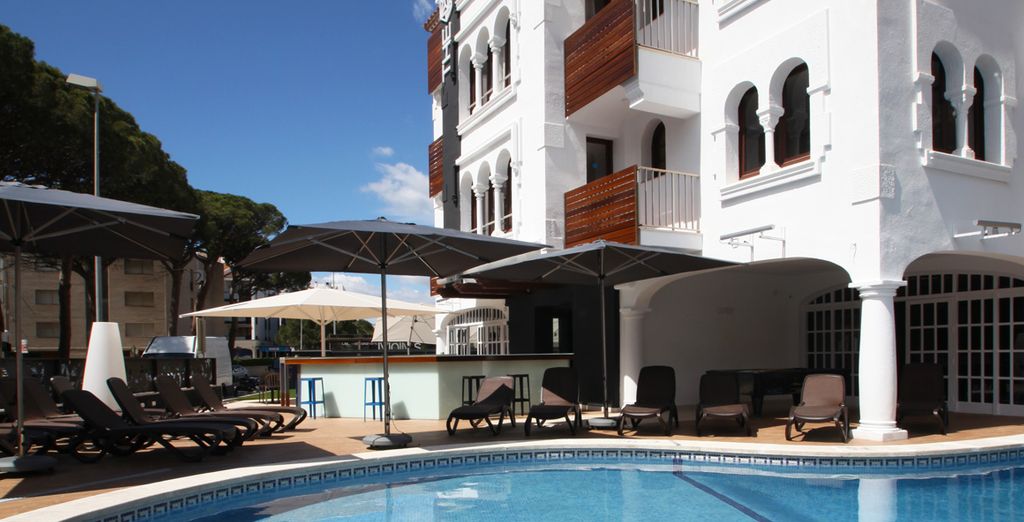 This beautiful property gives you luxury in the stunning Costa Dorada. It's located just a few minutes from the famous Porta Ventura theme park, perfect for thrillseekers. Sunseekers will love this property as it's located just 40 metres from the beach. Voyage Prive members will stay on a Full Board basis which will ensure a stress-free break.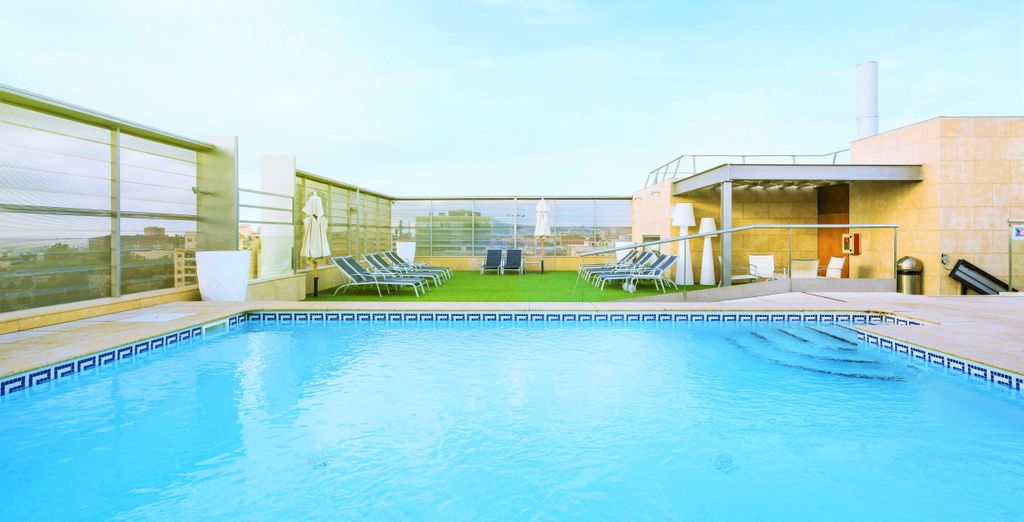 Located a few steps from Bogatell Beach, this modern hotel is a perfect base to explore Barcelona. It features a rooftop swimming pool, an on-site gym and stylish rooms with all the comforts you need for a wonderful stay.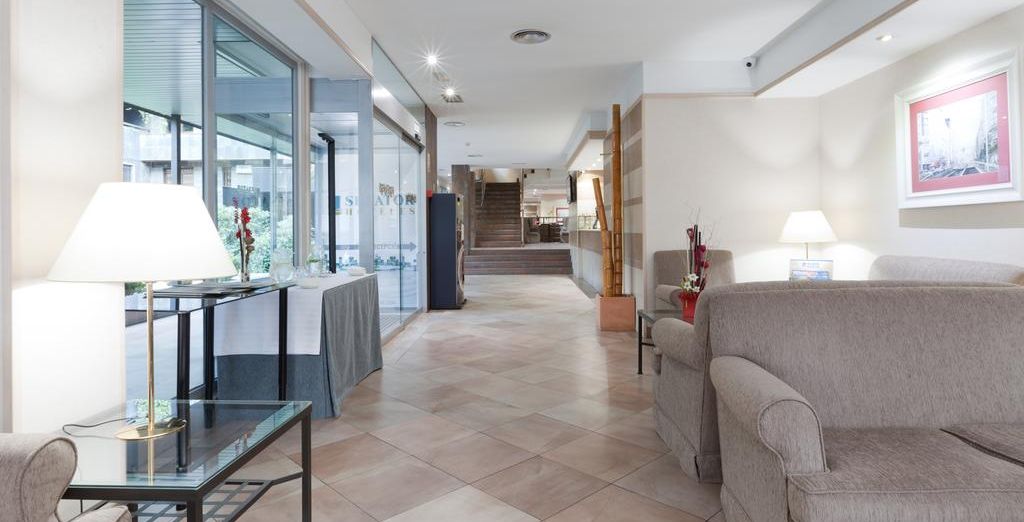 If you want a stylish hotel in the heart of Madrid, then look no further. This 3-star hotel has a fantastic location, fully equipped and comfortable rooms, free WiFi, a swimming pool, a delicious complimentary breakfast.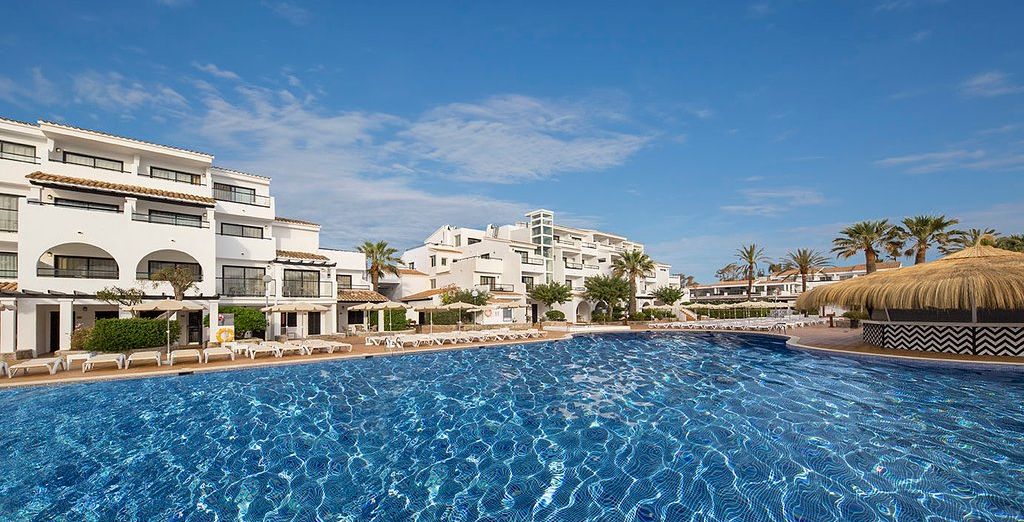 Enjoy luxury in this beautiful 4-star hotel providing you with stunning views, close beach access, 4 restaurants, large double rooms, all with the eternal buzz of Ibiza is just a few minutes walk away. This property is offered on an all-inclusive basis, perfect for complete relaxation.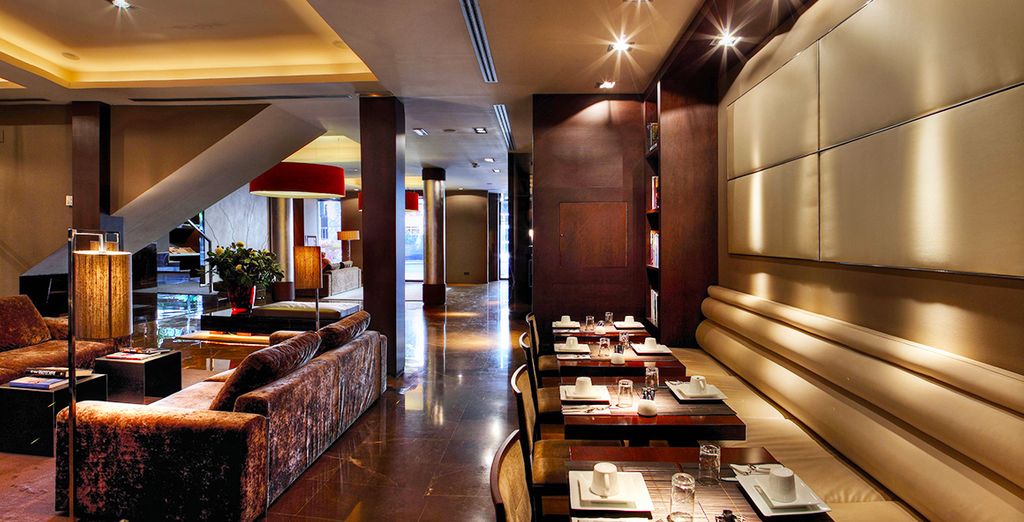 This beautiful hotelin Barcelona is located in the heart of the city with close access to all the best sights. This property offers spacious and comfortable bedrooms all styled in typical Catalonian character and charm. Breakfast is included for members.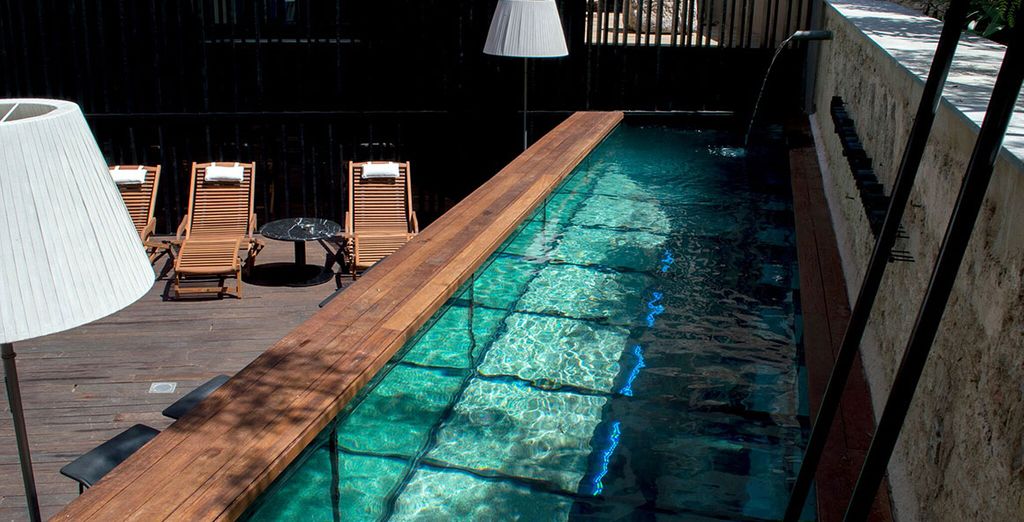 This stunning 5 star hote has all you need for a luxurious escape to beautiful Valencia. It's housed in one of the oldest palaces in Valencia and offers stylish, modern rooms, an on-site Michelin Star Restaurant and cava on arrival to start your holiday in style.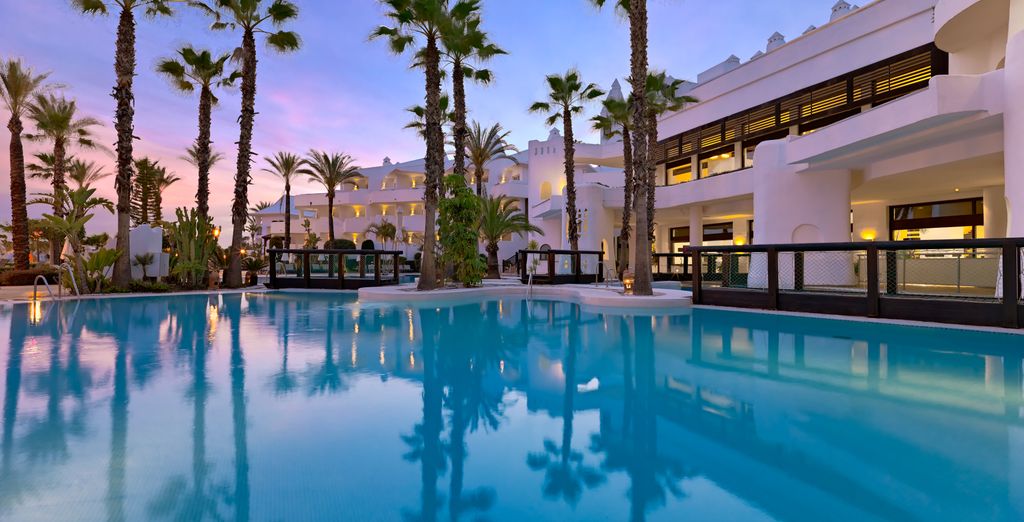 Offering direct beach access in Costa Del Sol, this hotel features breathtaking sea views, a large swimming pool, an on-site spa, a variety of restaurants and bars and 11 exclusive golf courses in the vicinity of the hotel.
What services will you find in our hotels in Spain?
All our hotels in Spain offer a wide range of facilities and services to meet all your desires and needs. These include:
On-site restaurants
Cocktail bars
Comfortable beds
Flat screen TVs
Stunning views
Complimentary room upgrades
On-site fitness centre
Swimming pool
Spa
Discounts on food and drink
Free WiFi
Bed and breakfast
Hotel rental offers at Spain convenient for all kind of travel
Spain is a country that offers fantastic activities for everyone. Whether it's visiting the world famous Sagrada Familia in Barcelona, experiencing the famous nightlife of Ibiza, or relaxing on the beautiful beaches of Costa Del Sol, you'll never be short of things to discover. To help make your trip even more memorable, Voyage Prive offer a range of additional add-ons that will transform your holiday to Spain.
The range of hotels we offer in Spain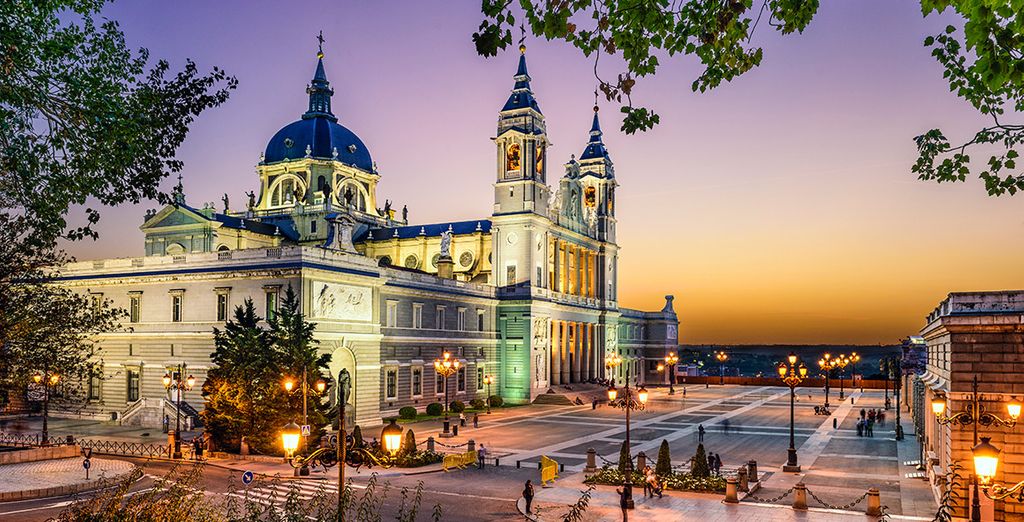 From stunning 5-star hotels with fabulous swimming pools to beautiful hotels with iconic city views, our range of hotels in Spain brings something to suit everyone. Current offers include a 4-star escape to the luxurious K+K Picasso in Barcelona and a stunning escape to the coast of Palma at the Hotel Rei Del Mediterrani.
Spain: What should we bring for a hotel stay?
Some things you'll need for a fantastic hotel stay include:
Your favourite outfits
Bathing suit
Sunscreen
Phone chargers and European adaptors
Your favourite toiletries (if there are some you simply can't live without!)
Your best hotel in Spain: how to get there and make your booking?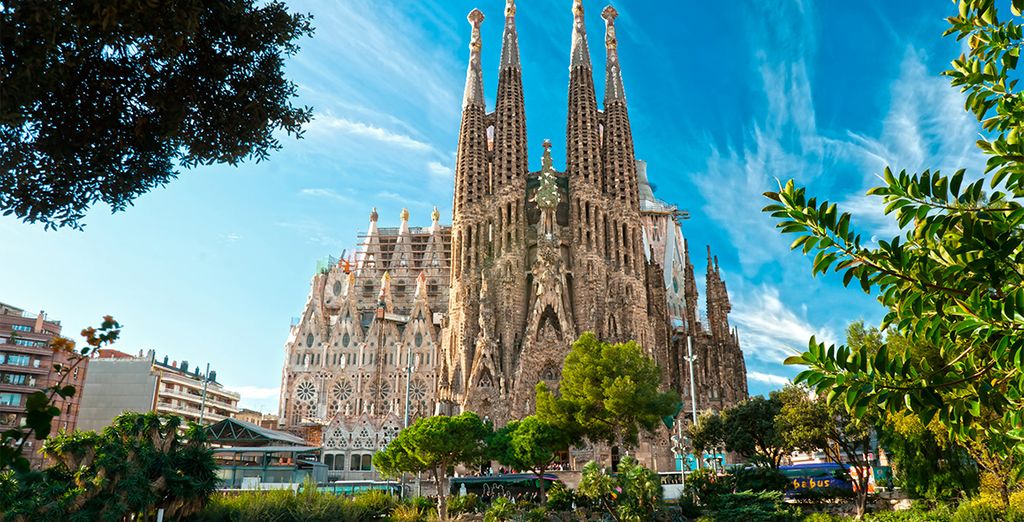 Getting to Spain: It's easy to get to Spain via air travel. Flights leave the UK regularly every day. With our inclusive hotel packages, we include your flights to Spain with a scheduled or no-frills airline. Also, you can add on additional transfers to and from your hotel if you'd like the extra convenience.
Flight time from the UK to Spain is in the region of 3-4 hours depending on where you visit.
You can also drive to Spain from the UK with ease. There are 3 ferry routes operating between Spain and England offering you combined total of 7 sailings per week.
How to make your booking: If you want to gain instant access to all the fabulous luxury hotels in Spain we have to offer, you'll need to register online with us today. All our offers are member exclusive and with these great deals, they won't be around for long.
The opinion of the Voyage Prive travel expert on hotels in Spain
Spain, a place bursting with brilliant people, authentic cuisine, salsa, beauty, beaches, architecture, culture and so much more. Spain is a country that has something to offer absolutely everyone. Whether you love to party, relax on the beach, shop in the cities, walk in the mountains or tour the wine regions, Spain will deliver on all areas possible.
So, regardless of if you want to be in the vibrant capital of Spain or relax by the beautiful coast, our selections of hotels provide you with the ideal place to stay.
Spain: Sophisticated, passionate and diverse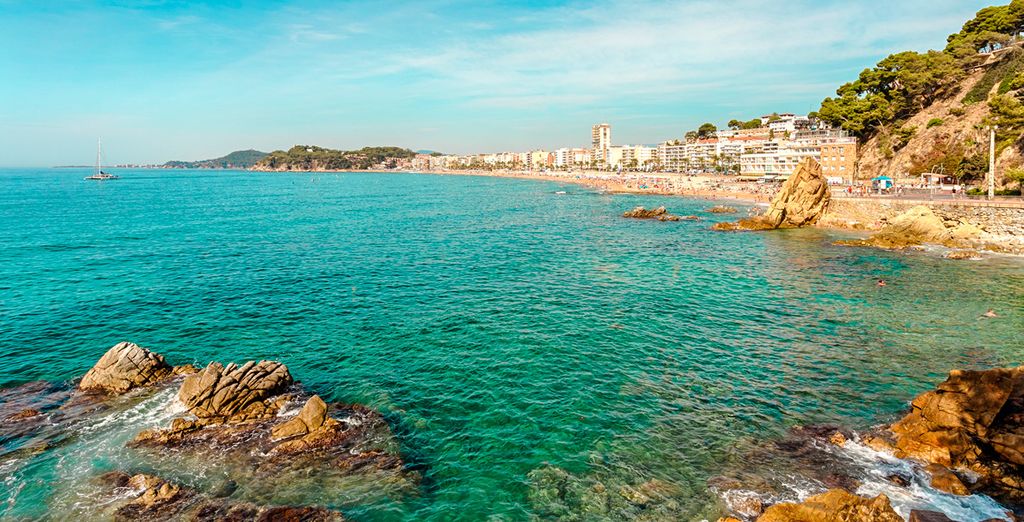 Spain has always been a popular holiday destination, and it's really no surprise why. It's a country that has everything, fantastic beaches, wonderful nightlife, enchanting cities, delicious cuisine, friendly people and so much more. A holiday to Spain can be as diverse or as relaxing as you want it to be, and our hotels in Spain will fit all your holiday desires, regardless of where you choose to base yourself.
Check our flight and hotel packages to find out more about how to book more easily your trip in Spain !
FAQ Hotel in Spain