Holidays to Alicante, a Mediterranean metropolis



Table of contents
Stretching over Costa Blanca in full-blown, sun-kissed splendour, Alicante is one of Spain's best-loved holiday destinations. And it's not hard to see why Alicante holidays are so popular. It's a region with heritage and history, the host of countless festivals, and the epitome of care-free Mediterranean life. Luxurious, vibrant, and in tune with the tourists, Alicante is the part of Spain you can't and shouldn't try to resist.
The Top 5 Things to Do in Alicante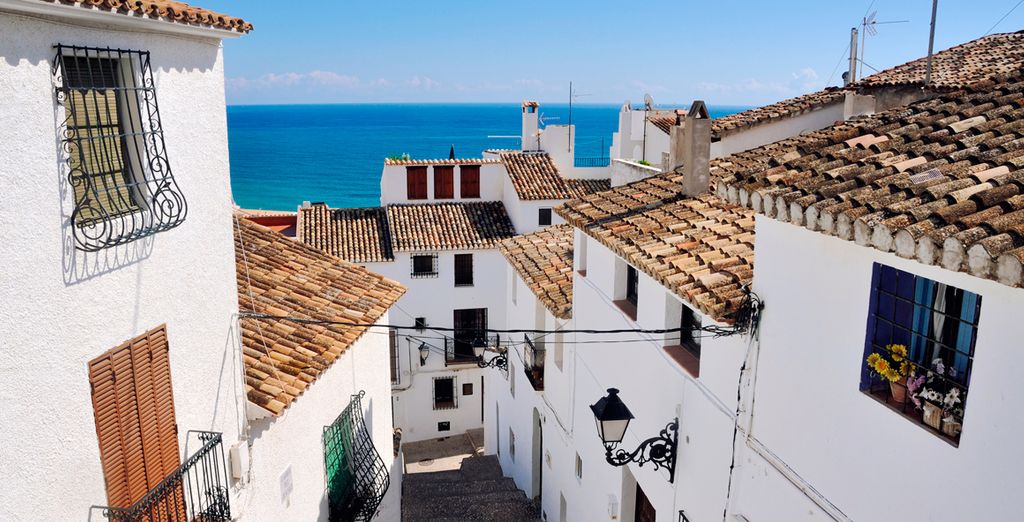 1. El Barrio
?
The city of Alicante is also the capital of the region with the same name. After a stroll down Alicante's most stunning promenade, La Explanada de Espana, be sure to head over to the city's oldest neighbourhood, El Barrio. The historical heart of the city is hard to miss, with its narrow, cobbled alleys peppered with flowers and foliage dangling from balconies. Peruse the restaurant menus at leisure, and make room for tapas, because El Barrio is an excellent place to develop an appetite.
2. Gaze at the Elche Palmeral
?
About 15 miles from the city of Alicante lies Europe's largest palm grove. Some 200,000 palm trees thrive here, descendants of the plants brought here by the country's first Muslim settlers. This UNESCO World Heritage Site is best enjoyed on a circular stroll from Huerto de San Placido.
3. Tour the Towers
?
All along the coastline are watchtowers that date back from the early 16th century. This network of 30 or so lookouts and defences was built to protect the locals from the invasions of Barbary Pirates, who plundered the towns and kidnapped people to enslave them.
4. Conquer Saint Barbara's Castle
?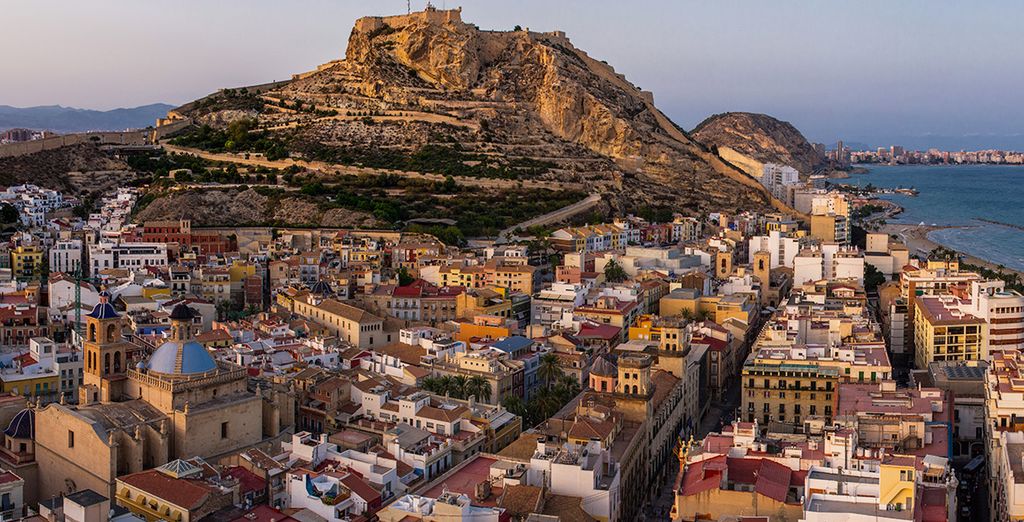 Known locally as El Castillo de Santa Barbara, this 16th century Moorish fortress perched on a hill overlooks the city of Alicante and makes a splendid lookout point. To avoid the scorching sun on the climb to it, there's a lift that runs from Postiguet Beach straight to the castle.
5. Visit Museo de Hogueras
It may be the museum of bonfires by name, but it's a collection of colourful figurines by virtue of its exhibits. These paper-maché sculptures are ultimately burned at the San Juan festival, which takes place locally every year on June 23.
Our Best Hotels in Alicante
For a feel of the Mediterranean vibe, you needn't look any further than Alicante. Especially since there are countless hotels vetted by Voyage?Privé and ready to offer you relaxing and immersive Alicante Holidays worthy of gossip.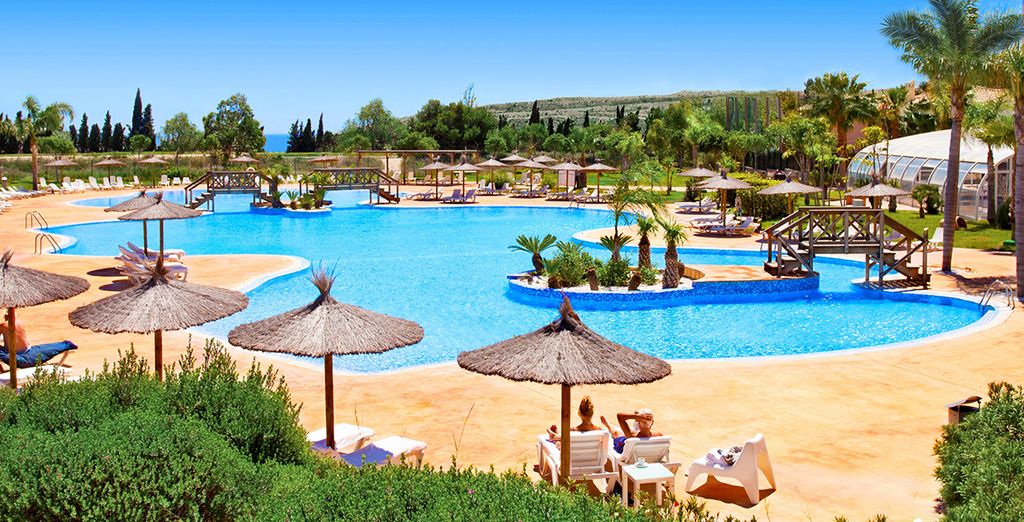 No more than 10 miles from Alicante's city centre and mere minutes from the azure and tranquil waters of the golden beach of El Campelo lies the 4-star Hotel Bonalba Alicante. Traditional finca architecture blends with contemporary interior design features at this family-friendly hotel with a beach club and several pools suitable for all ages. An English pub, two restaurants, and a pool bar await your custom at this resort Sercotel surrounded by the Bonalba golf course.
In the heart of an iconic hillside city known as Altea and around 35 miles from the city of Alicante lies the 4-star Cap Negret Hotel. It's flanked by a strip of golden sand on the Costa Blanca known as Cap Negret beach. Guests here can swap the outdoor pool with water jets and a waterfall to water sports on the pebble beach, mere steps away.
?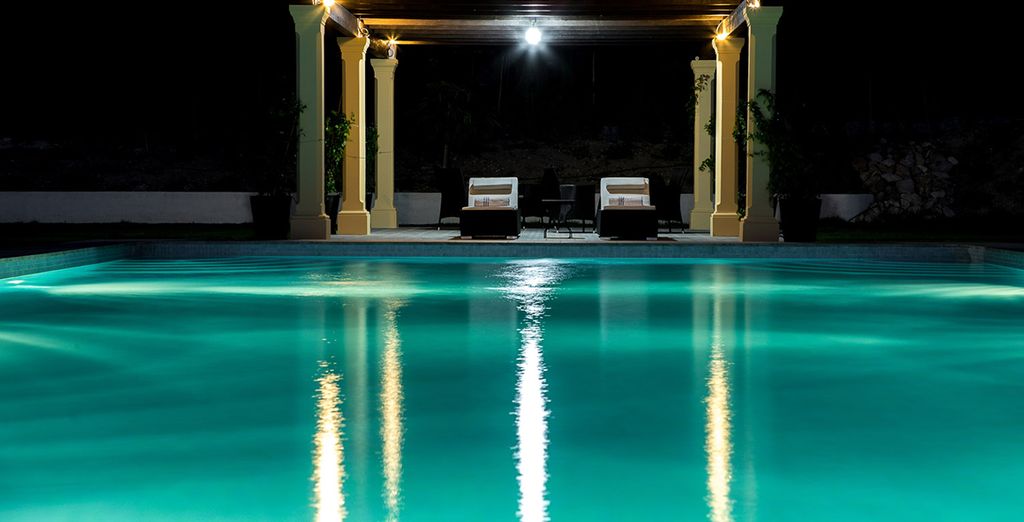 For a quiet getaway inland, look no further than the idyllic Hotel La Escondida, which lies near the village of Penàguila. The name, which translates as "The Hideaway", is only fitting of such a large traditional cortijo with substantial grounds featuring a massive terrace, swimming pool, sports court.
?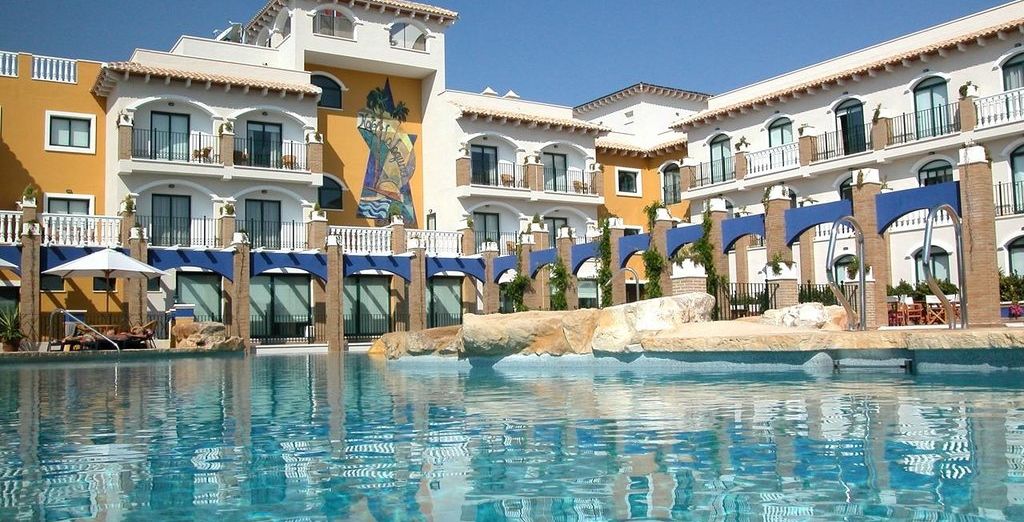 You'll find the 4-star La Laguna Spa & Golf Hotel near the popular seaside town of Torrevieja, some 30 miles south of the city of Alicante. Beautiful beaches and sand dunes are a stone's throw away, but you'd be hard pressed to leave the hotel with its fabulous spa area. Turkish bath, Finnish sauna, hydrotherapy, saltwater jacuzzi, ice cabins and aromatherapy showers are available at this hotel, which draws its name from the natural lagoon nearby.
?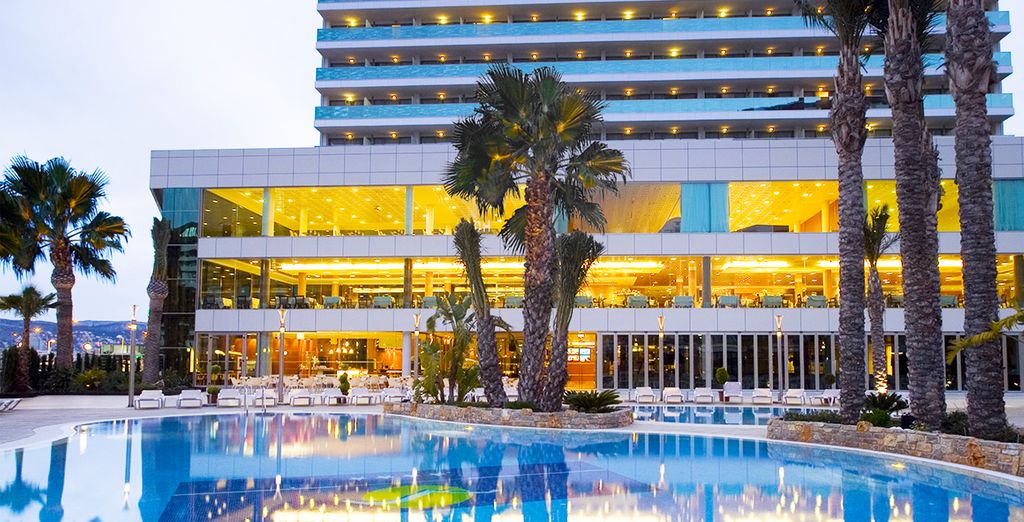 This towering 4-star hotel in Calpe overlooks Playa de la Fossa, popular with tourists and locals alike. Within walking distance is also the Natural Park of Penyal d'Ifac, a limestone outcrop and home to hundreds of species of wildlife and rare plants. It's a prime spot for hiking, climbing, and nature watching.
Going on Holidays to Alicante
Holidays in Alicante are nothing if not eventful. Towns in the region showcase their local markets, their festivals, and their boutiques with pride, pomp, and circumstance. Designer outlets are scattered alongside promenades, and the beautiful coast entices you with miles and miles of well-maintained sandy beaches like Albufereta, Cocó, and Postiguet. Spanish eateries never disappoint with wafting fresh local delicacies inviting you in. And let's not forget the bars and clubs that line the lively cobbled streets and give this corner of heaven its reputation as a buzzing hotspot for nightlife.
Enjoy Your Holidays in Alicante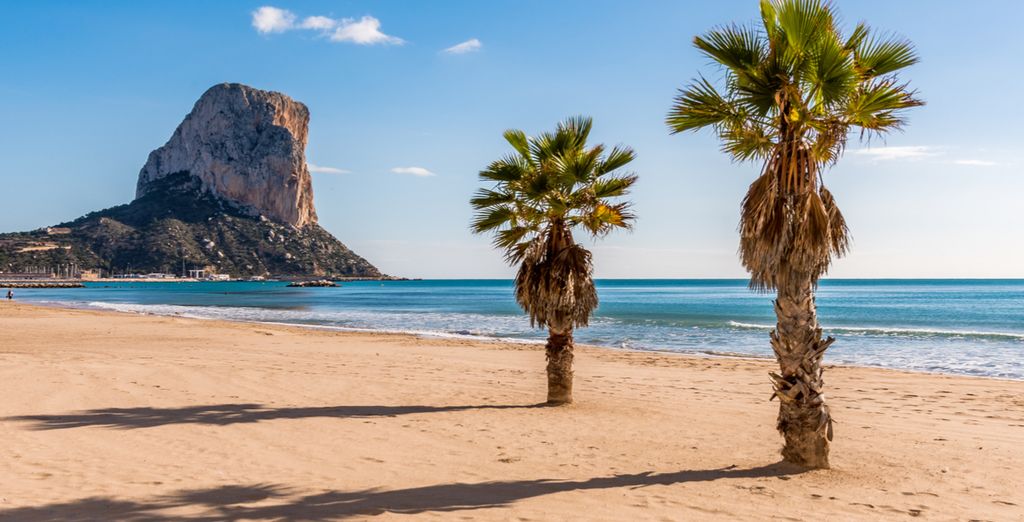 For only a few euro, your Alicante holidays can be made even better thanks to public transportation. The tram in Alicante blends pleasure with the practical and takes you on a tour of the coastline. Several bus lines operate in the region, and it's never a bad idea to purchase a Bonobús pass and enjoy unlimited travel on bus and tram routes. There's no shortage of taxi services and car rental companies, either. From Alicante-Elche Airport, there are various long-distance bus services, as well as 30-minute rides to Alicante's city centre.
The Opinion of?the?Voyage?Privé?Travel Expert on Alicante
?
Alicante is a place to explore at leisure and enjoy at length. Blessed with a mild climate, sun-kissed beaches, a treasure trove of historic landmarks, and an enviable night scene, the city and region of Alicante will stop at nothing to make your stay an unforgettable getaway.
Take it easy in Alicante
Historic Alicante, between Murcia and Valencia, on Spain's Costa Blanca coast, is a hugely popular tourist destination, and it's not hard to see why. The city is more than 3000 years old and now plays hosts to major international festivals, luxury hotels and exceptional restaurants.
Alicante is the perfect destination for both exploring and relaxation. Beautiful beaches and a mild climate are complemented by a lively nightlife, bustling city and historic sightseeing locations. It's perfect for those looking to relax, and take in some culture. Everything you would want from a holiday to Alicante.
In addition, Alicante is a truly traditional Spanish city. The city's seafront promenades and wide esplanade streets are ideal for taking it easy the Mediterranean way. Spend your days relaxing on the beach, or wandering Alicante's beautiful historic streets, then take advantage of the vibrant Spanish nightlife in the evenings. Alicante really is an authentic experience of the luxurious Mediterranean way of life.
Soak up the sun on Alicante's sandy beaches
A holiday to Alicante is perfect for those looking to relax in the sunshine. The long, winding, sandy beaches are simply beautiful, with typically Spanish terrace cafes lining the promenade. However, if action is more of your thing, there are plenty of opportunities to take part in water sports as well as a number of nearby golf courses.
There are plenty of beaches available to you during your holiday to Alicante. With a good choice of wide sandy beaches to suit all, you can choose whether to immerse yourself in the hub of activity, or retreat to a quieter location. Visit the most popular and beautiful tourist beaches of Postiguet, Albufereta, Urbanova, Cocó and San Juan, for a real taste of what Alicante has to offer.
Explore Alicante's history and culture
The historic town of Alicante is steeped in a rich history and European culture. There are a great number of sights of historic interest, as well as a wide range of shopping experiences, from local markets to designer outlets for you to enjoy.
After a day of shopping and sightseeing, indulge in the varied cuisine to be found in Alicante. The Spanish eateries featuring regional cuisine are outstanding, but if you are looking for something a little different, German, British, French and Chinese food is also common in the area.
If you are still looking for more, there is plenty to do late into the evening in the colourful Spanish town. Late night bars, restaurants and nightclubs cater for all tastes in entertainment and music, allowing you to party like the locals until early in the morning.
Regardless of whether you are looking for a relaxing break, a culture expedition or the perfect blend of both, we offer fantastic deals on luxury holidays to Alicante. Don't miss out – sign up to find out about our exclusive offers.