Holidays to Salou



Table of contents
Salou is a treasured tourist spot on Spain's glittering Costa Daurada. Renowned for its long sandy beaches and sizzling cuisine, it's the perfect getaway for friends and family. Cosmopolitan crowds gather along the bustling tourist strip and there are ample outdoor excursions for active holidaymakers to pursue. For commanding views across the turquoise Mediterranean, holidays to Salou can't be beaten.
The top 5 things to see/do in Salou
1. Head to the beach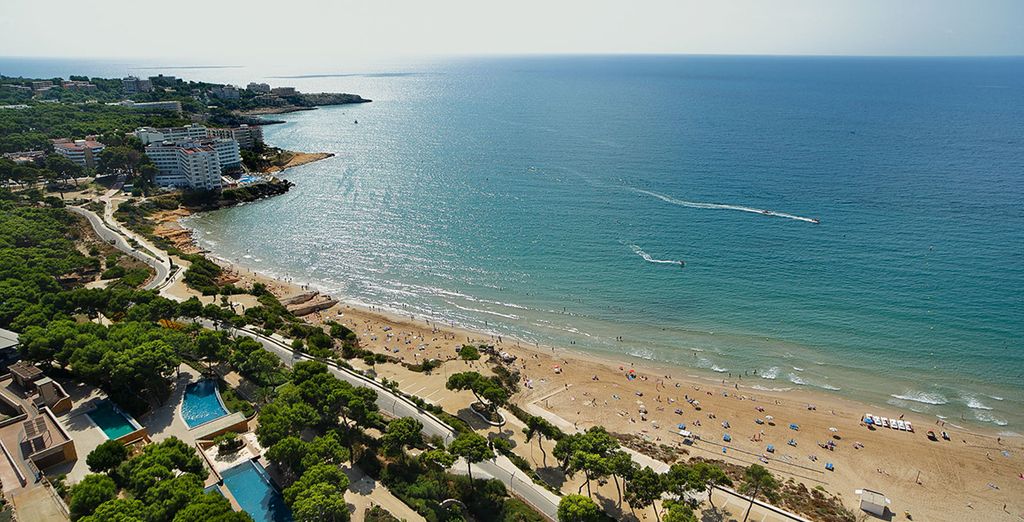 Salou's wide and long beaches are spectacular fun and among the region's finest. The main stretch along Llevant Beach is just moments from the town centre itself. For something more secluded, there are plenty of captivating small coves and hidden treats in and around Cabo de Salou.
2. PortAventura World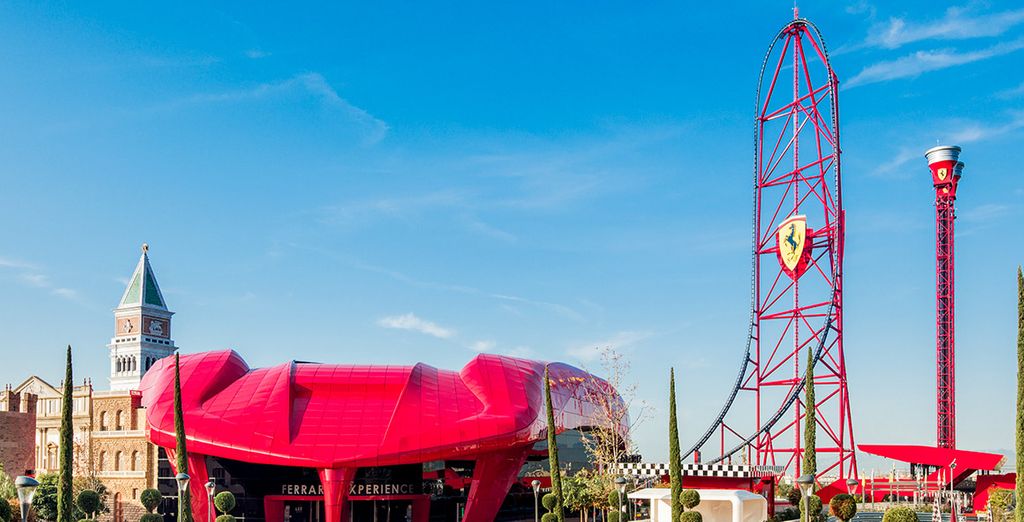 One of Spain's most popular theme parks is a fantastic day out for families in Salou. Home to rip-roaring rollercoasters, including Europe's highest and fastest, it's a must-visit for adrenaline junkies. There are rides here to suit all ages here, too, including water world splash parks and entertaining shows.
3. Visit Tarragona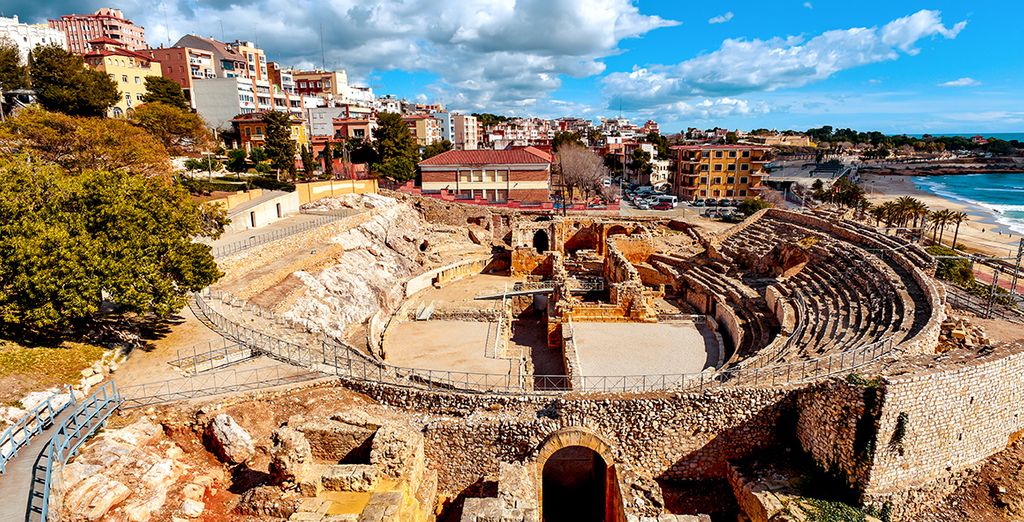 One of the country's most important Roman cities is just 10 km from Salou. Home to stunning cathedrals and Gothic architectural flair, the city's centuries-old ruins are worth the trip alone. At its heart is the port area of El Serrallo, an old-world fishing village that still serves up traditional seafood.
4. Go Canyoning
Salou is just an hour's drive from the Catalonian Mountains, a prime area for canyoning. This safe and fun activity is suited to all ages and gives you an up-close feel of local nature. Jump, splash or slide into crystal-clear rock pools with canyoning tours.
5. Dine on Catalan cuisine
Salou is a diner's dream. Sizzling seafood, arròs negre and paella are all staples along the waterfront. Local rice is sourced just 50 km south of Salou on the verdant River Ebro. Some of the best days in Salou are spent simply enjoying world-renowned tapas and a sparkling Cava as the sun sets on the Mediterranean.
Our best hotels in Salou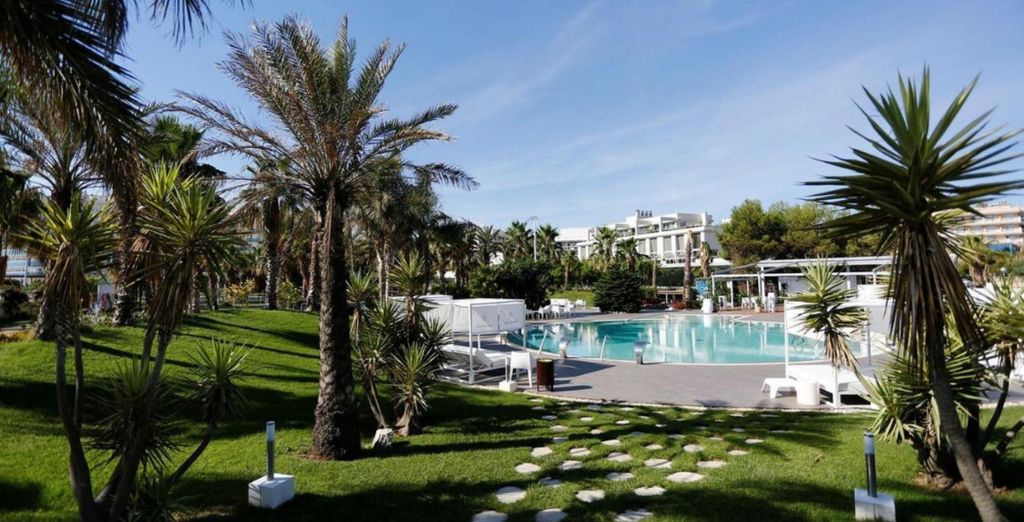 This elegant seafront hotel is situated just moments from the golden Racó beach. Home to the region's largest seawater spa, the resort is catered towards pampered relaxation. Guests can make use of delightful pool complexes and exquisite dining options within palatial interiors.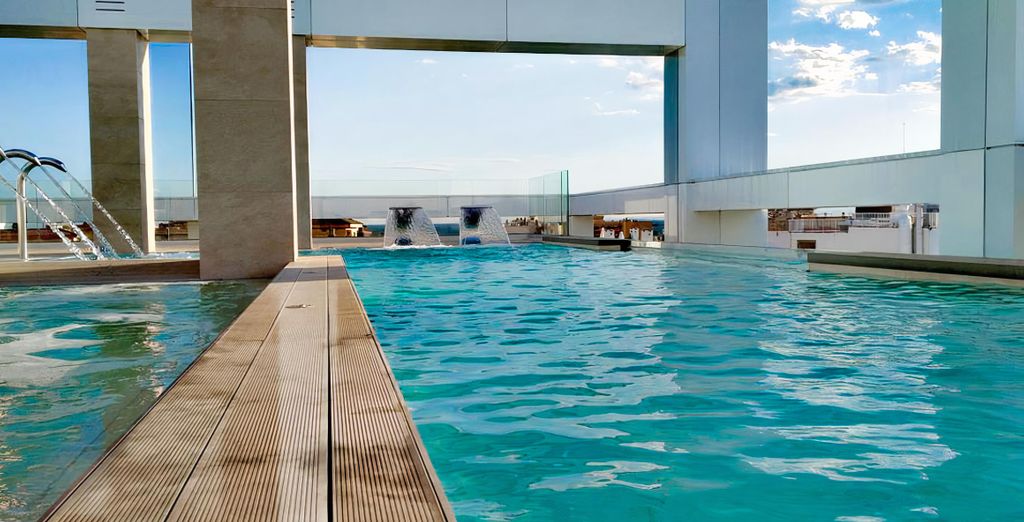 Idyllically located on the Salou coast, this refreshing hotel is loaded with fun family-friendly treats. For poolside relaxation, take your pick from large swimming pools, whirlpools, Jacuzzis and solariums with easy access to the cocktail bar. Each modern bedroom is decorated in crisp and muted colours with splashes of Mediterranean blue and fine en-suite facilities.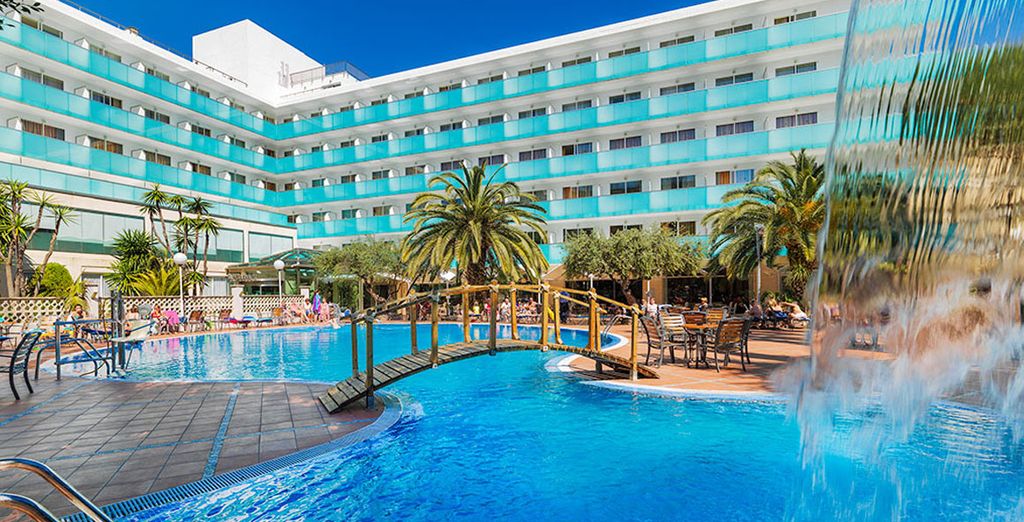 This premium adults-only hotel is located just 200 metres from Salou's main beach. With homely yet sophisticated interiors, guests have access to numerous dining and swimming options. You can opt for sun-drenched balcony suites that open out to the gentle sea breeze.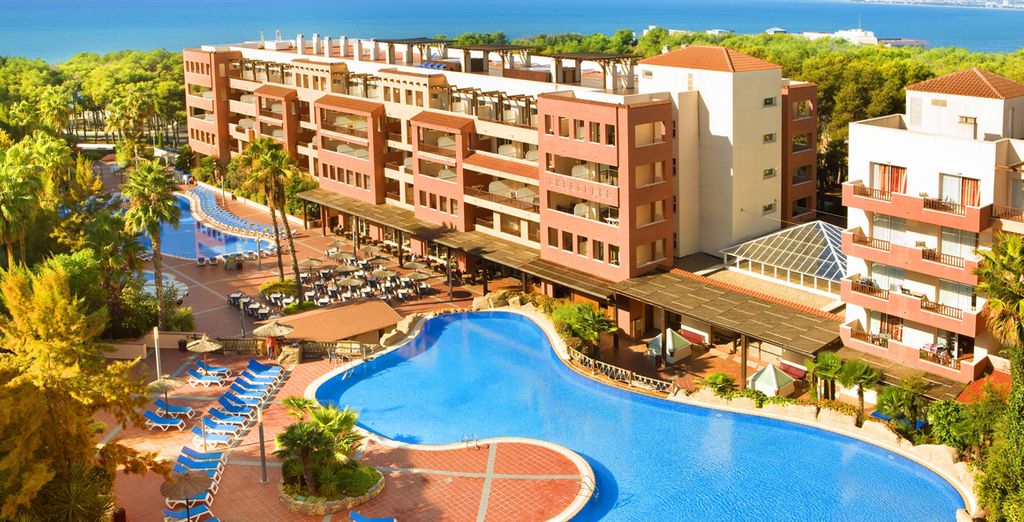 From its poolside pirate slides to its bountiful food options, the H10 Mediterranean Village is widely regarded as among Spain's best family hotels. It's located on a peaceful stretch of coastline overlooking the scenic Cap Salou. The interiors are spacious and traditional with modern en-suite facilities and homely furnishings.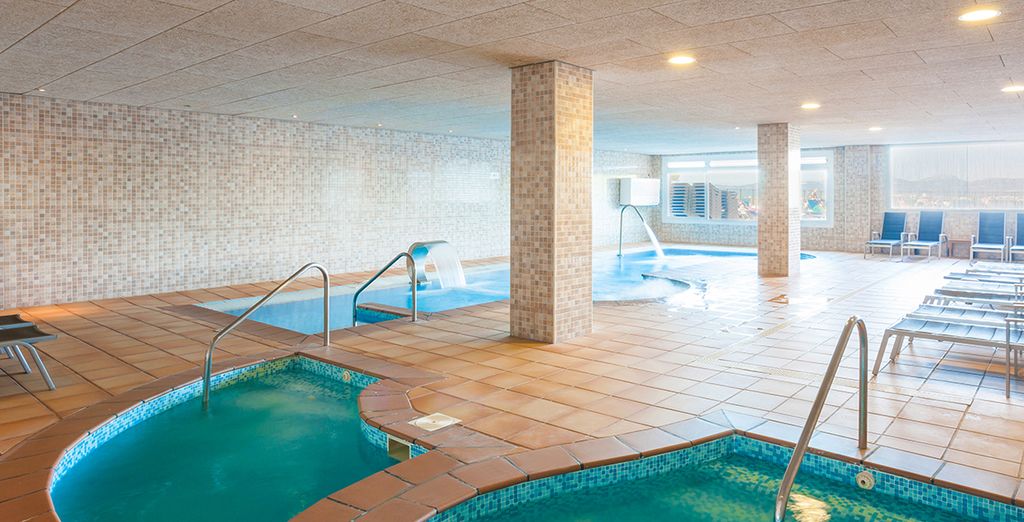 Experience the perfect family escape on the coast of Salou. This delightful resort hugs the shoreline with waterfront dining and premium sea-view pools. Rooms feature captivating Catalonian decor and offer stunning balconies for a restful stay.
When is the best time to go on holiday in Salou?
Salou has a sunny Mediterranean climate with sweltering summers and mild winters. As such, you'll find much to enjoy all year round depending on your tastes. The peak tourist season lasts throughout summer when temperatures regularly push 30°C. Advanced bookings are essential during this busy period as the coastal region swells with tourists. For better deals and fewer crowds, the shoulder seasons in spring and early autumn can be equally delightful. While winter is quiet, the weather tends to remain mild for winter escapes. Many resorts and restaurants close, however, but festivals like Carnival in February breathe life into the region.
Going on holiday in Salou
You can arrive in Salou by air or road. The closest airport is located in Reus, just 13 km north of the town. Airport transfer shuttles, public buses and taxi connections are the best way to make this journey. Arrivals by rail should look for connections in Reus or Tarragona as there is no working station in Salou. Once you've arrived in Salou, you'll find the region small enough to navigate on foot or by bicycle. If you'd like to explore the wider area and Catalonian Mountains, a rental car is recommended.
Enjoy your holiday in Salou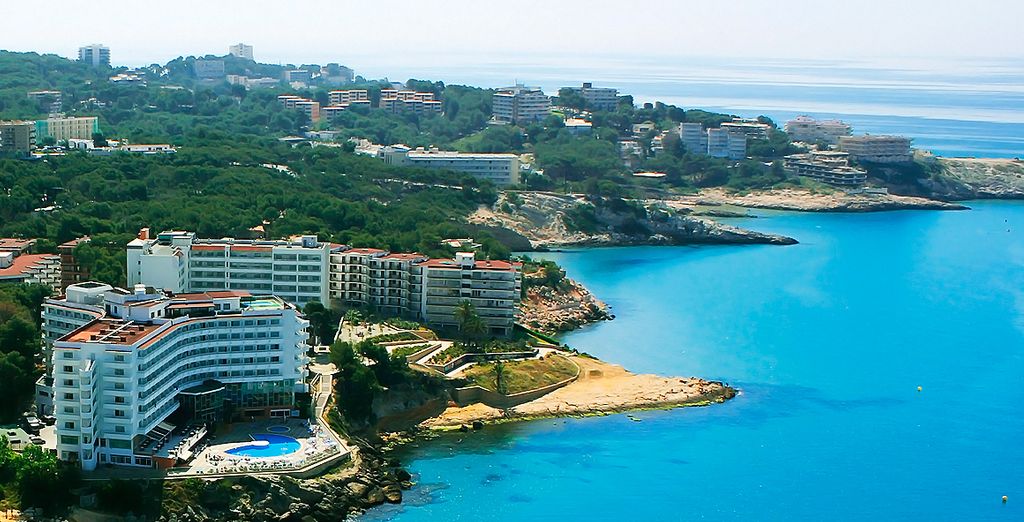 Salou is an ideal family holiday destination boasting highly-prized attractions to suit little ones and parents alike. Exhilarating water parks, world-class theme parks and captivating coastlines make excellent day trips. For history, Salou's old town and nearby Tarragona provide excellent attractions. Restaurants are also very welcoming for families with children - so take your pick for a fun family getaway! Many of Voyage Privé's handpicked hotels offer daytime entertainment clubs to keep the young ones happy.
The Voyage Privé travel expert's opinion on Salou
Salou is a fantastic family-oriented area bursting with coastal sights. While this destination calls for beach and cove visits, you're also well placed for city trips. Tarragona, Reus, Cambrils and even Barcelona are easily reached by road and rail. Holidays to Salou and the sparkling Costa Daurada reveal Catalonia's rich cultural history, from its unmissable cuisine to its Gothic architecture.