TOP 5 Hotels in Montenegro



Table of contents
Montenegro is also referred to as "the Jewel of the Adriatic" and is a must-visit holiday destination with plenty to see and do. If you are looking to get the best accommodation options, you will be sure to find them from Voyage Privé. Here are the best 5 of our picks.
Our best 5 hotels in Montenegro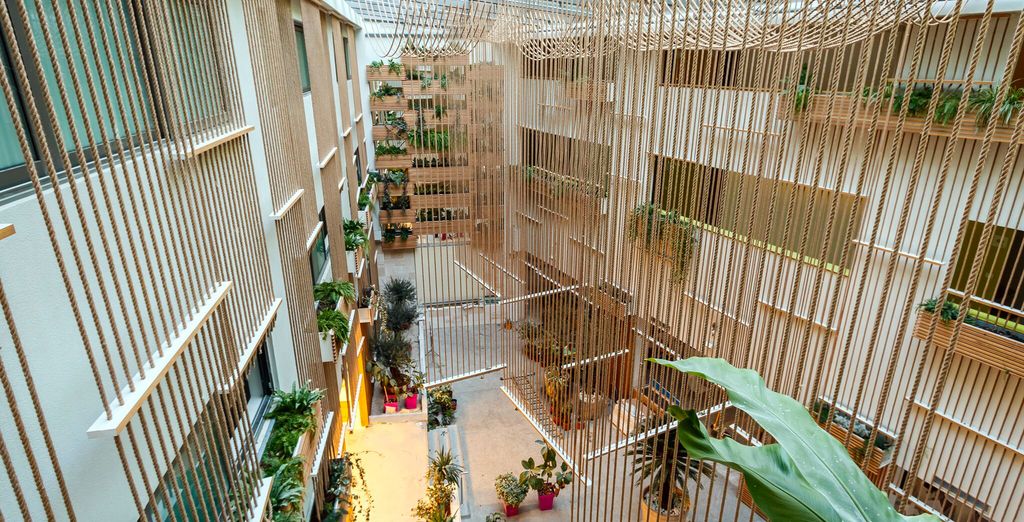 Are you looking for a blissful break in Montenegro? This hotel is one of the best options for you. When you book your accommodation through the Roulette Montenegro 4* offer, you can be assured of an all-inclusive stay. You have a choice of staying at the new Carine Hotel Kumbor 4* or the Hotel Park Bijela 4*. Both of these accommodation options come with varied room options. It will be up to you to choose one that fits your travel requirements. However, you can be certain that impressive facilities and spectacular views will surround you.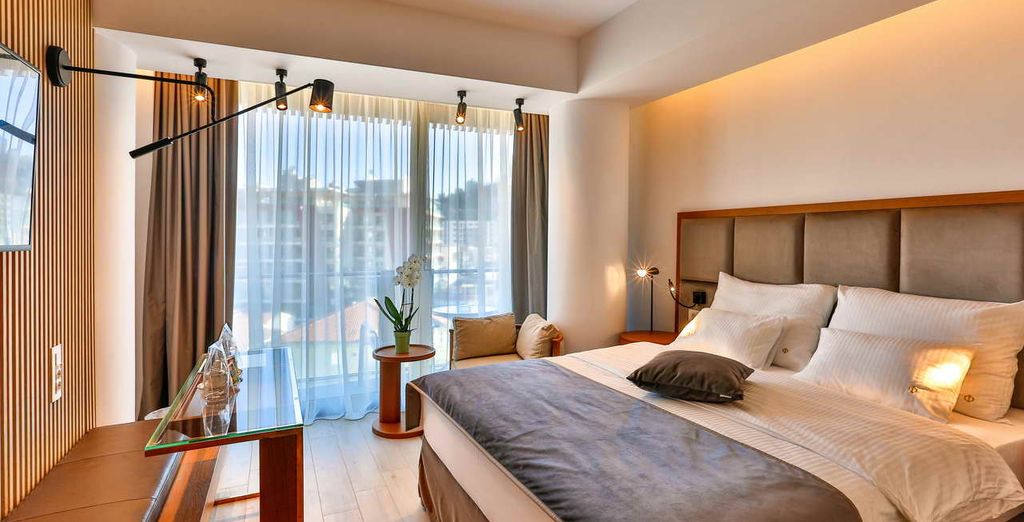 This is a charming holiday destination, perfect for escaping the buzz of the city. You have the chance to experience the stunningly beautiful coast of Montenegro from this hotel, which is just a few minutes from the old town. You will have a chance to stay in either standard rooms or superior rooms depending on your budget.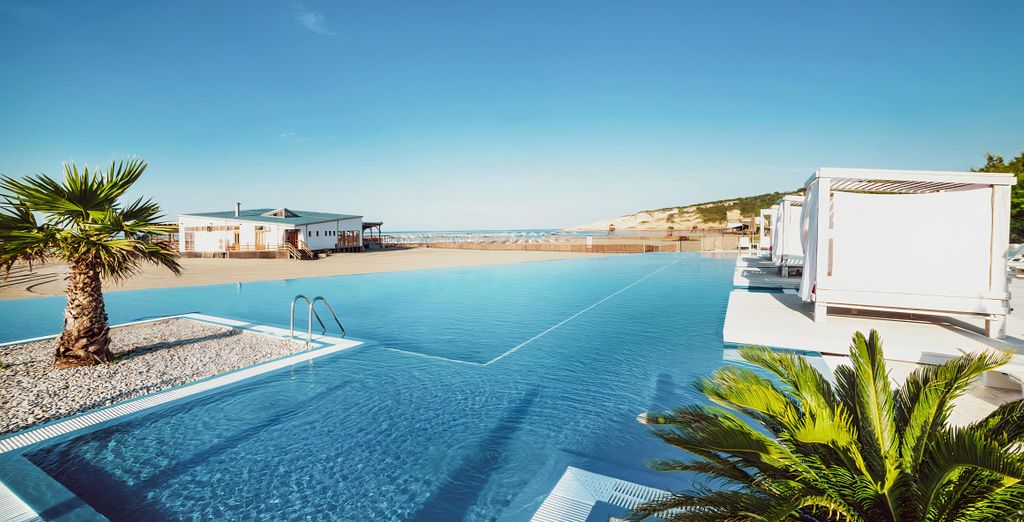 Staying at the Azul Beach Resort Montenegro 4* offers you a chance to enjoy the longest sandy beach in the region. The ultra-all inclusive hotel allows you to soak in the sun from any of their 8 swimming pools or keep yourself in shape at the open-air gym or sports activities. The rooms are suitable for any kind of stay, whether honeymooning or visiting with family.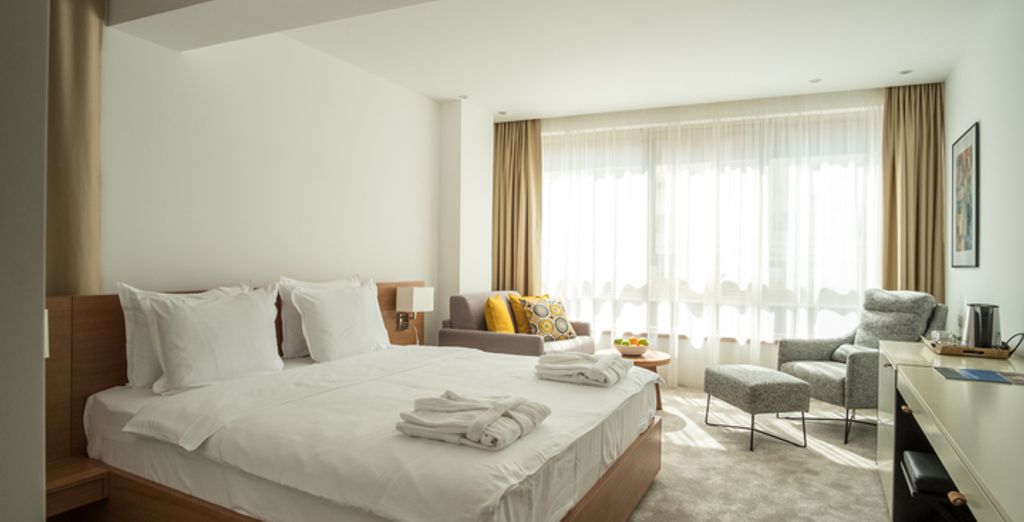 Nestled in Budva and just 100 metres from the beach, Hotel Harmonia by Duckley 4* is an awesome destination that allows you to soak up the sun. The hotel offers a wide range of delicious Mediterranean cuisine that will fully immerse you in the ambience while taking in the breathtaking views of the picturesque waters. There is also a cool terrace suitable for unwinding.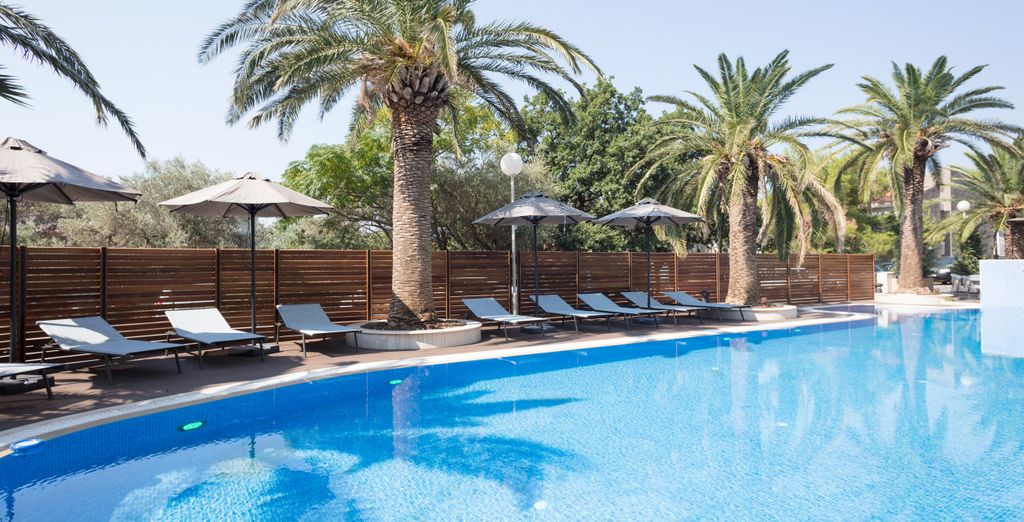 Be part of the 5* experience at the Melia Budva Petrovac that effortlessly exudes style and character. It comes with two swimming pools and a broad range of pleasant spaces for wining and dining. The hotel features lots of archaeological artefacts that give it a unique charm and a sense of history. Each of the rooms comes with unique perks.
Services you will find at our hotels in Montenegro
Here is a list of some of the services and amenities you can expect to find at any of our recommended Montenegro hotels.
Beautiful surroundings
Air-conditioning
Soft bedding and pillows
En-suite bathrooms
Hairdryers
Mini-bars
Flatscreen TVs
Luxurious toiletries
Going on holiday in Montenegro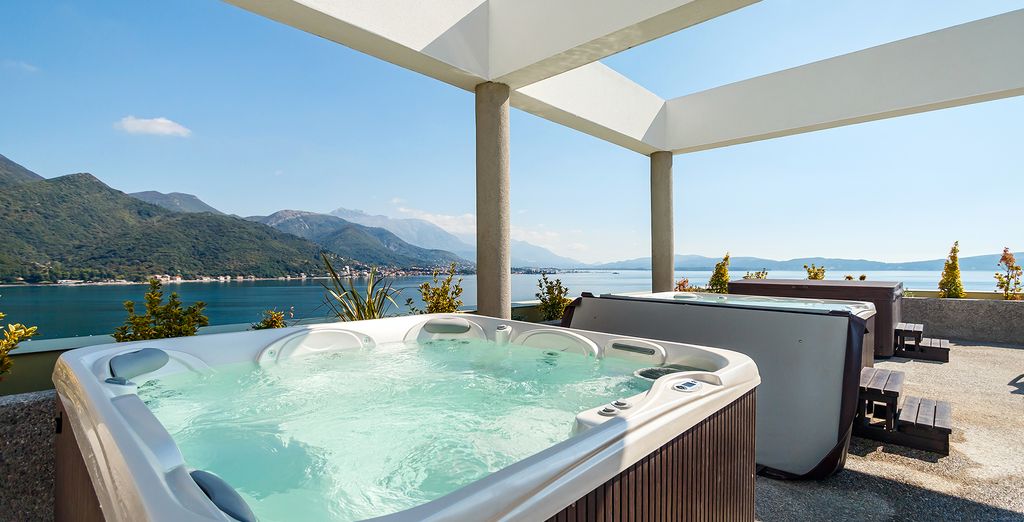 Not many people have discovered the beauty of Montenegro during the winter. Therefore, it remains relatively tranquil during this period. This means that there are fewer crowds than in other months. This translates to cheaper accommodation rates and ample time to do different activities. If you want to experience laid-back Christmas and New Year's celebrations, we recommend holidaying in Montenegro during the quiet season. However, if you prefer sunbathing and watersports, the summer or shoulder months are best.
Hotel offers at Montenegro convenient for all kinds of travel
Montenegro receives many tourists throughout the year, but it is never as crowded as neighbouring Croatia. Therefore, it remains an ideal holiday destination for families, friends, lovers and solo travellers. There are many activities and sports to take part in while visiting, like watersports. There are many picturesque vantage points from which to marvel at the wonders Montenegro has to offer.
The range of hotels we offer in Montenegro
Montenegro is a beautiful holiday destination offering a broad range of accommodation options to suit your holiday requirements. You can visit any part of the country and remain sure that you will find something for you, whether you want high-rated luxurious hotels, mid-range hotels, seaside hotels or boutiques. You only need to browse through our selection of Montenegro hotels to find what you need.
Montenegro: what should we bring for a hotel stay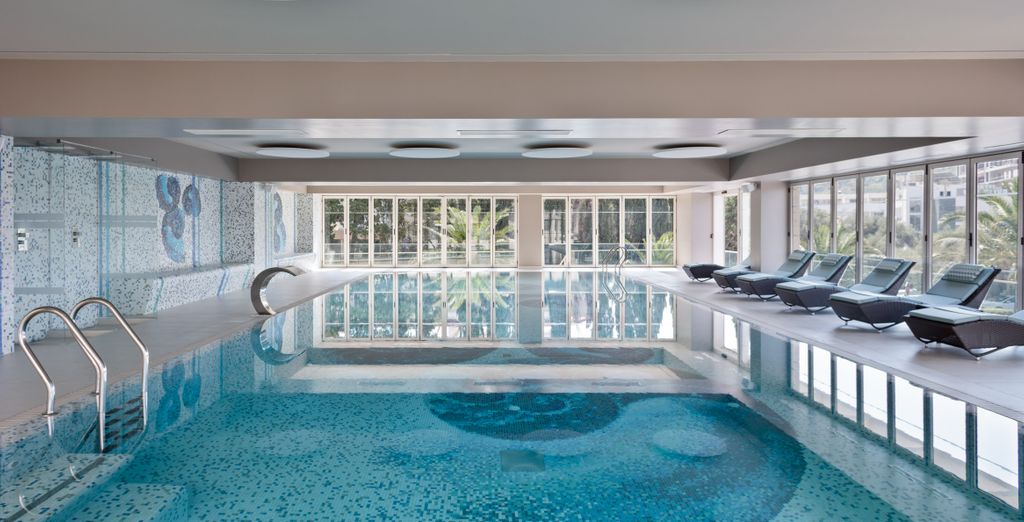 Depending on the time of year that you visit Montenegro, you may consider taking different items. Such things include light clothes, beachwear and swimwear if you are visiting over the summer or warm outfits if you are visiting over the colder seasons. Other things to remember include a charging cable.
Your best hotel at Montenegro: how to get there and make your booking
How to get to Montenegro
While there are fewer flights to Montenegro than busier holiday destinations, you can easily board a Montenegro Airlines flight. For the coast, you should head for Tivat Airport, or you can land in the capital of Podgorica. The country has a good road network. Therefore, you can take local buses, rent a car or get a taxi to get to your destination as you enjoy the impressive landscape.
How to book your hotel in Montenegro
Whether you want to stay in a boutique or luxurious hotel in Montenegro, your membership at Voyage Privé will make things easier for you. Since membership is free, you only need to register online and access the members-only deals on hotels and resorts.
The opinion of the Voyage Privé travel expert on Montenegro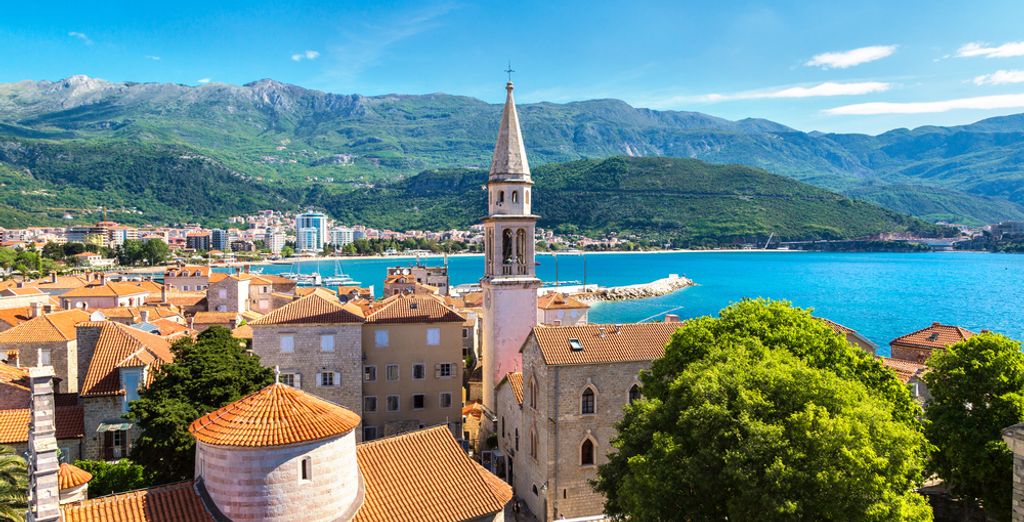 Montenegro is an idyllic holiday destination, which has it all. There are beautiful national parks, an astounding 117 beaches and historic towns. For bird watchers, Montenegro is a paradise - who wouldn't want to see the Dalmation flamingoes?
Montenegro - magical land of the Black Mountain
Montenegro is known for its beaches but is named for its mountains (Montenegro means "Black Mountain") and this tiny nation will not disappoint! You will discover the magic of Montenegro if you choose to book your holiday with Voyage Privé.