Spain holidays for sun, culture and even snow!



Table of contents
Spain is a wonderful country. Close to Africa, it enjoys a warm climate with long summers and kindly winters, and the cities are largely old, well-established and show a lively mix of Ottoman influence, Gothic, Baroque and Renaissance trends and other features that are uniquely Spanish.
The Top Five Things to See and Do in Spain
1. Enjoy a Gaudi Night in Barcelona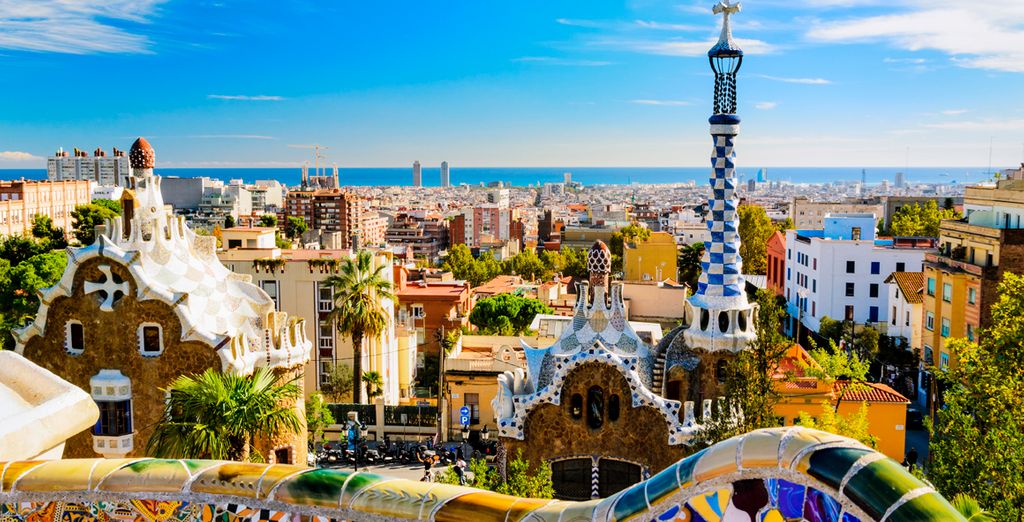 Antoni Gaudi was one of Spain's most famous sons, and is probably the country's most famous architect. His unique buildings are vibrant and quirky, full of colour and natural shapes, with hardly a single straight line to be seen anywhere. The fabulous Sagrada Familia – technically a basilica rather than a cathedral as no bishop is based there – is Gaudi's crowing opus, and is still in the process of being built, with construction due to be completed by 2026 – in time for the 100th anniversary of Gaudi's death. His other works can be seen throughout the city – and seven of them, including Sagrada Familia, are listed as UNESCO World Heritage Sites.
2. Celebrate the Artists
Pablo Picasso and Salvador Dali are both Spanish and both were cutting edge artists in their own ways. Picasso worked primarily in paint on canvas, while Dali jumped from paint to photography to film and sculpture, always seeking a new way to express the ideas bursting from his head – in a way, Picasso did the same thing with paint, trying new ways and methods of expressing himself which resulted in his many distinct periods – blue, cubist, surreal, even his more classical works which show his critics that he really could paint at an incredibly polished technical level when he was a young boy of ten or so. The Dali Theatre and Museum can be found in Catalonia, and you will be able to pay your respects to the man himself: he is buried beneath the stage in a crypt. Picasso's best works – or, at least the most comprehensive timeline of the changes to his works – can be seen in the Barcelona Museu Picasso, where over 4,000 of the artist's creations from his very earliest works right up to his later ones can be seen; a visual representation of his growth and maturity as an artist.
3. Alcazar Castle, Seville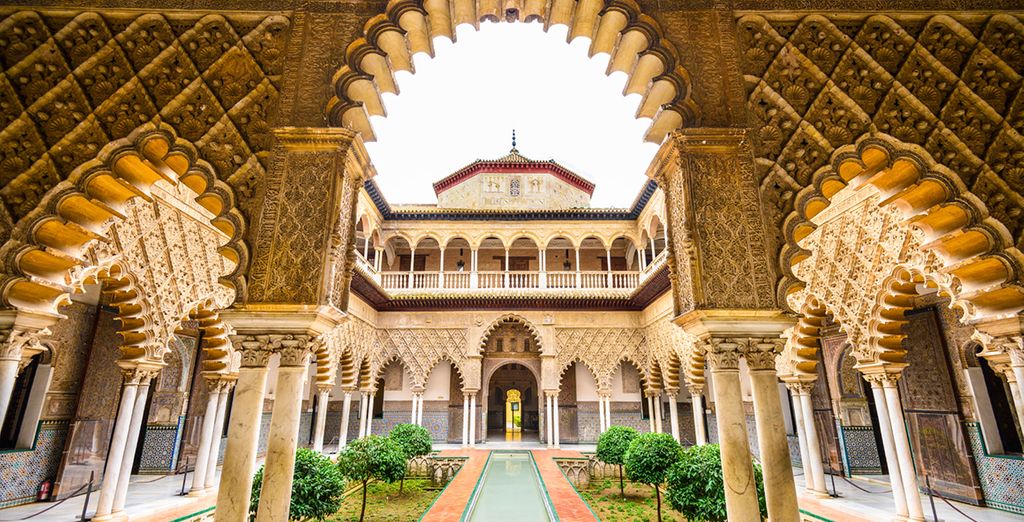 Built over five hundred years, while possession of the castle was disputed and fought over, with various factions gaining the upper hand from time to time, and along with it control of the castle and its builders. This meant that the castle took on Christian elements, Ottoman features, Gothic, Romanesque, Renaissance and Baroque hints and details as it was built. Today the castle is a glorious sort of hodge-podge with all these elements there to be seen as long as the viewer looks carefully enough. Well worth a visit if you are in Seville: see how many architectural influences you can spot!
4. The Royal Palace, Madrid
The official residence of the royal family of Spain, this impressive palace – the largest in Europe when floor space is taken into account – is now mainly used for state occasions and ceremonial purposes. Built almost three hundred years and lived in by long-ago royals for many years, the palace is home to a fabulous display of exquisite artworks, each one worth a small fortune alone. Caravaggio, Goya and de Velasquez all share wall space in the palace, making it an intriguing and visually satisfying visit, although working out the collective value of those artworks might engender a less noble emotion too!
5. The Silk Exchange or Llotja de la Seda
This fabulous building, some five hundred years old or more, once was a thriving seat of commerce where wealthy merchants would barter and deal, both aiming to maximise their profit without actually putting their suppliers out of business. The building comprises three sections, one of which is a fragrant orangery, while the others – inside – boast ornate ceilings, sumptuous décor and generally show just how wealthy and important these silk merchants were in their heyday. It is a rare example of a secular building created in a Gothic style, and has been honoured as such by UNESCO who have declared the building a World Heritage Site.
Our Best Hotels in Spain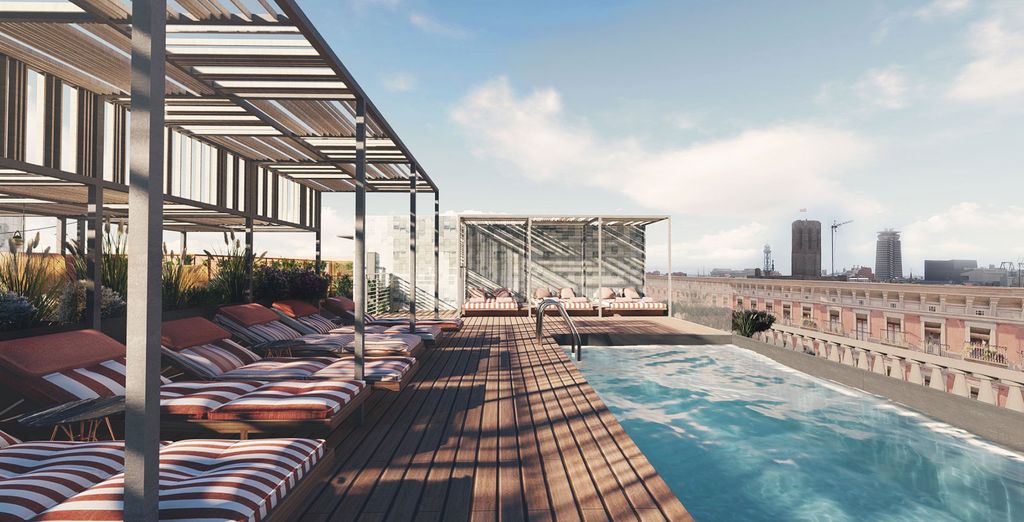 Barcelona's Gothic quarter is home to this ultra-stylish hotel, which boasts a ground floor café, a rooftop terrace complete with swimming pool and soothing room décor which both welcomes and impresses at every turn. Enjoy people watching from your private balcony, or get some admin done at the room's private desk, before heading to the social areas to meet other guests or head off and explore the best of Barcelona.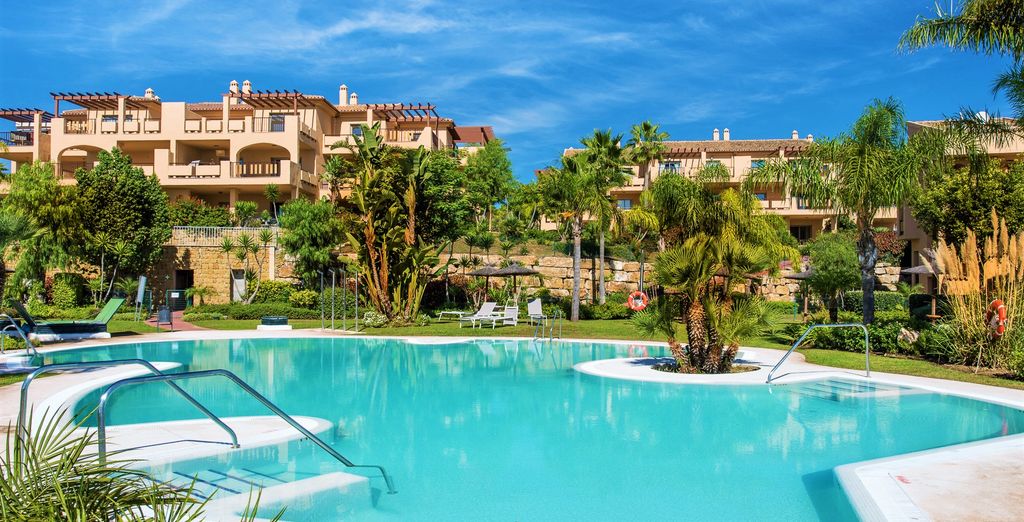 Enjoy the best of both worlds by staying in a sumptuous apartment that has everything you need for self-catering and yet is close enough to restaurants, cafés and bars that you can eat out whenever you choose to. Marbella has been a tourist hotspot for over seventy years now, and it is still a favoured hangout of the stars and celebs from all walks of life. Enjoy hanging out by one of the four pools, head into nearby Marbella town centre for some shopping or to grab a snack while you people watch, or stay in and cook for yourselves to enjoy the idea of living in the lap of luxury on the Costa del Sol!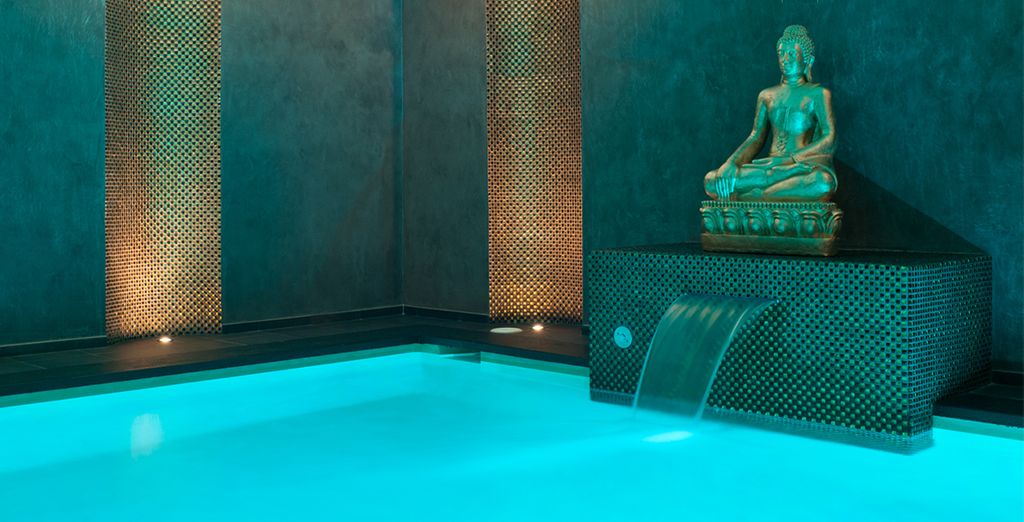 Children are great, but sometimes you want to just ger away from it all and soak in sun and relaxation without worrying about children running about, squealing and – let us be honest – sometimes intruding on our peace and quiet. This luxury hotel is adults only so that every guest can completely unwind and enjoy the tranquillity of the almost rural location, taking yoga, Pilates, healthy meals and cycling, or simply lazing the day away next to the pool. Large spacious rooms hold comfortable beds, and offer en suite bathrooms, while restaurants all serve Mediterranean food so delicious and plentiful that you will not even realise how healthy it is!
When is the best time to take holidays in Spain?
Spain is ideal to visit year round, but if you are looking for beach holidays and sun-bathing, you are probably best travelling between late May and September. A month or two on either side of this will still be warm enough for comfort, if not for swimming, and the tourist crowds will not yet have arrived. But visiting the country in December will land you smack in the middle of the extensive Christmas preparations and all the wonderful markets that proliferate at that time of year. Work out which of these times is the best for you, and this will help you to decide when to visit the country.
Holidays in Spain: Getting There, Getting Around
Spain is easily accessible from just about anywhere in the world with several excellent international airport and very good roads, rail connections and bus services. You can even arrive by cruise liner or ferry if that appeals, combining the fun of a sea voyage with your transit to the country.
Getting around Spain is just as easy. Domestic flights will shorten travel times, while driving yourself is always an option. But trains and buses are clean and efficient and the former in particular offers a high-speed option that will zoom you through the countryside at slightly alarming speeds!
Enjoy your Spain holidays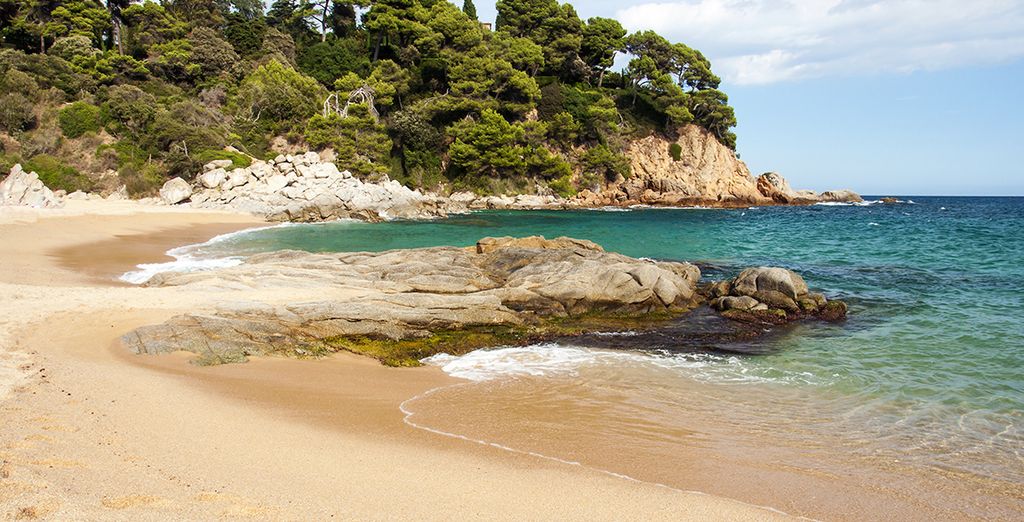 Spanish culture is very welcoming of children, so if you have a family holiday, make the most of it by letting the kids stay up late and enjoy interacting with the grown-ups in a way that is not always common in other countries. There are plenty of activities and events for all ages, so you can compromise with your youngsters: good behaviour at a grown-up event will get them a child-oriented fun day the next – or you can all have fun revisiting your childhoods by enjoying playgrounds, interactive exhibits and more!
The Voyage Prive Travel Expert's Opinion on Spain Holidays
Spain is an evocative country – one that many people want to visit because they have read about it, seen it on television, or otherwise been persuaded that it is the place to go, whether for a quick week-end, a ten-day long family holiday, or a lovers' retreat. Fortunately, for most people, the romantic fancy that inspires these desires to visit the country are upheld by the country itself which is unselfconsciously beautiful and therefore warmly welcoming to visitors from all over. There is a lot to see and do in Spain though, and no one should travel without having a good idea of what places and sights they want to see – otherwise you risk becoming overwhelmed with the thought of missing something worthwhile and fretting about that while you should be enjoying whatever it is that you are doing! Visit Spain, seize the moment – and then plan your return trip as soon as possible, to visit the places you missed the first time!
Get ready for sunny Spain
This beautiful southern European nation remains a firm favourite with holidaymakers around the globe. While it has a reputation for some of the best beaches and nightlife in the world, though, there is much more to this country than meets the eye.
Of course you can make the most of the beautiful beaches on the Costa del Sol and Costa De La Luz, as well as the White Isle of Ibiza and the black sands of Tenerife. In their own ways they are all breathtakingly beautiful, and with sun guaranteed for most of the year, Spain offers the chance to relax and soak up the sun's rays. But there is so much more you can get out of your Spanish holiday.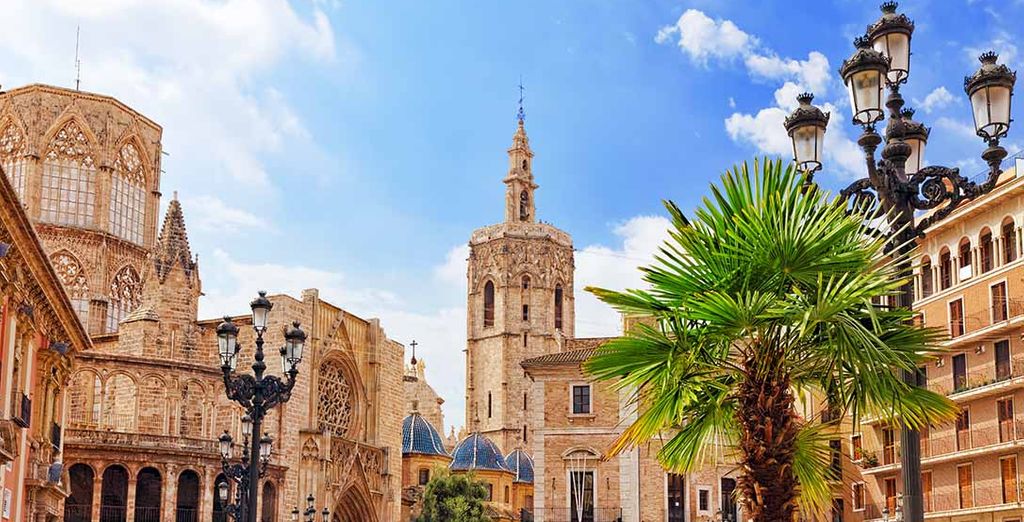 Head to the lesser known east coast and Valencia provides breathtaking scenery, some of the finest cuisine in all of Spain and a historic flavour that you don't get on the newly developed high rises of Fuengirola or Torremolinos. Yes, there is modern architecture with the Science Museum and the newly developed port, but the hub of the city is the old bullring and there is a distinctly old-world flavour to the town. Ibiza town, on the other side of the island to San Antonio, offers the same kind of dazzling contrast.
Inland, the likes of Granada will challenge your conceptions of Spain with its dazzling cooking based around traditional game, rather than the seafood we have all come to know and love. Madrid, meanwhile, is a stunning modern city that, along with Barcelona, forms the economic heartbeat of Spain. Here the most elegant hotels line the streets and the economic divisions with the rest of Europe seem to disappear.
Lush green fields and even snow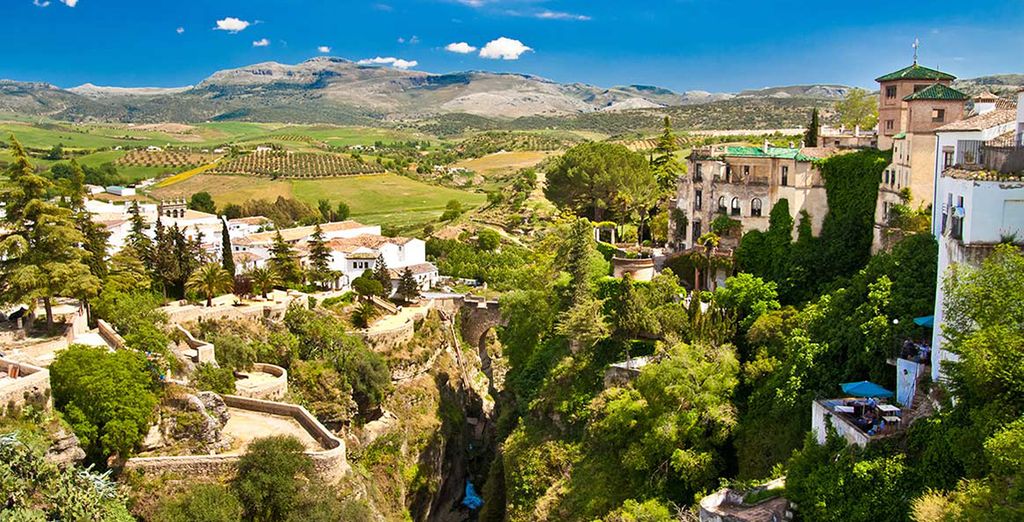 Head north and the lush green fields of Girona seem a world away from the windswept and arid brown fields of the south, and Sierra Nevada even offers snow during the winter months. Spain has something for everyone, and a surprise around every corner.
So if you're looking for a sun-baked relaxing beach holiday or something altogether more exciting, sign up and take advantage of our exclusive offers on handpicked Spanish hotels and villas. You'll get great deals on your stay in Spain, and a holiday to remember.
FAQ Holidays Spain
Spain has so much to offer! Beaches, large lively cities, heavenly islands, mountains.... You can go to Madrid or Barcelona for a city break; to Mallorca or Menorca for an idyllic stay; to Lloret del Mar or Ibiza for a vibrant night life and even more !
For a calm and relaxing holiday, prefer spring and autumn to get fewer crowds and cheaper accommodation. On the other hand, if you prefer to enjoy the lively evenings, go in summer! For more information, check the Spain Travel Guide.