Spain holidays for sun, culture and even snow!
Enjoy Luxury Holidays in Spain with Voyage Prive | Beautiful beaches, vibrant nightlife and so much more | Book Online today to get up to -70% ⭐.
Get ready for sunny Spain
This beautiful southern European nation remains a firm favourite with holidaymakers around the globe. While it has a reputation for some of the best beaches and nightlife in the world, though, there is much more to this country than meets the eye.
Of course you can make the most of the beautiful beaches on the Costa del Sol and Costa De La Luz, as well as the White Isle of Ibiza and the black sands of Tenerife. In their own ways they are all breathtakingly beautiful, and with sun guaranteed for most of the year, Spain offers the chance to relax and soak up the sun's rays. But there is so much more you can get out of your Spanish holiday.
Valencia: A gem hidden in plain sight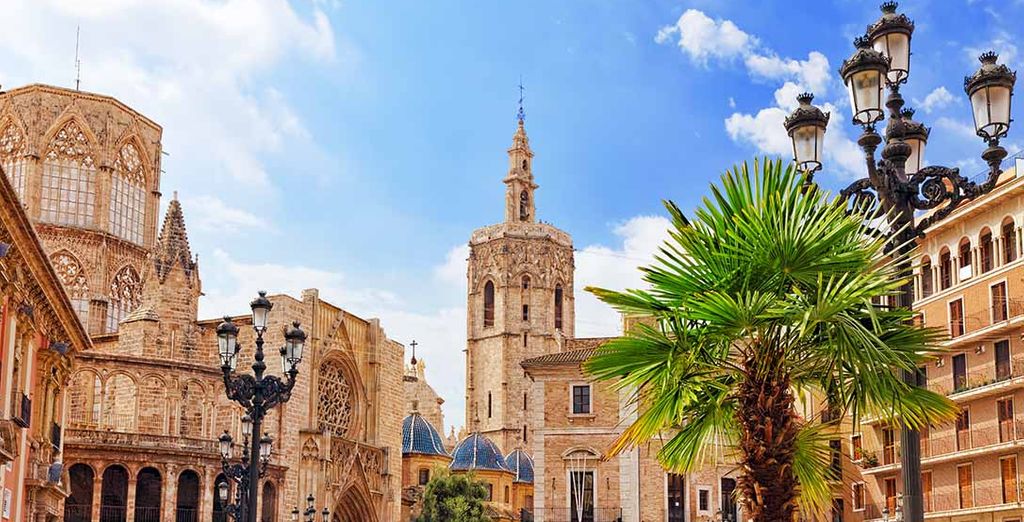 Head to the lesser known east coast and Valencia provides breathtaking scenery, some of the finest cuisine in all of Spain and a historic flavour that you don't get on the newly developed high rises of Fuengirola or Torremolinos. Yes, there is modern architecture with the Science Museum and the newly developed port, but the hub of the city is the old bullring and there is a distinctly old-world flavour to the town. Ibiza town, on the other side of the island to San Antonio, offers the same kind of dazzling contrast.
Inland, the likes of Granada will challenge your conceptions of Spain with its dazzling cooking based around traditional game, rather than the seafood we have all come to know and love. Madrid, meanwhile, is a stunning modern city that, along with Barcelona, forms the economic heartbeat of Spain. Here the most elegant hotels line the streets and the economic divisions with the rest of Europe seem to disappear.
Lush green fields and even snow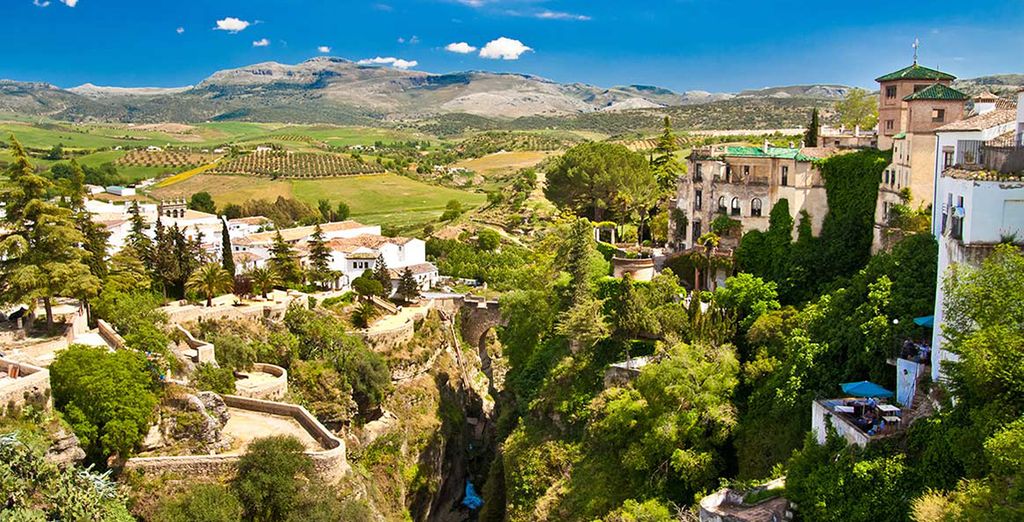 Head north and the lush green fields of Girona seem a world away from the windswept and arid brown fields of the south, and Sierra Nevada even offers snow during the winter months. Spain has something for everyone, and a surprise around every corner.
So if you're looking for a sun-baked relaxing beach holiday or something altogether more exciting, sign up and take advantage of our exclusive offers on handpicked Spanish hotels and villas. You'll get great deals on your stay in Spain, and a holiday to remember.
FAQ Holidays Spain
Spain has so much to offer! Beaches, large lively cities, heavenly islands, mountains.... You can go to Madrid or Barcelona for a city break; to Mallorca or Menorca for an idyllic stay; to Lloret del Mar or Ibiza for a vibrant night life and even more !
For a calm and relaxing holiday, prefer spring and autumn to get fewer crowds and cheaper accommodation. On the other hand, if you prefer to enjoy the lively evenings, go in summer! For more information, check the Spain Travel Guide.