TOP 5 Best Hotels in Croatia



Table of contents
Looking for your next dream Croatia hotel? Book a luxury room in the land of a thousand islands with Voyage Privé!
Our best hotels in Croatia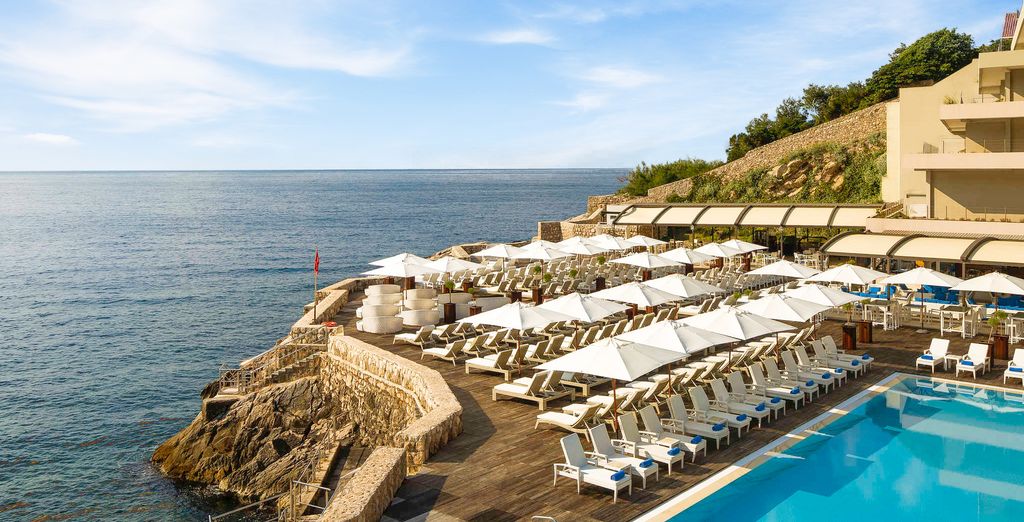 It doesn't get more dreamy than Dubrovnik and this elegant waterfront resort. Boasting prized panoramas from its dining terraces, guests can indulge in premium swimming pools and Adriatic spas. The interiors are chic and modern with splashes of glitzy gold and stunning bedroom amenities.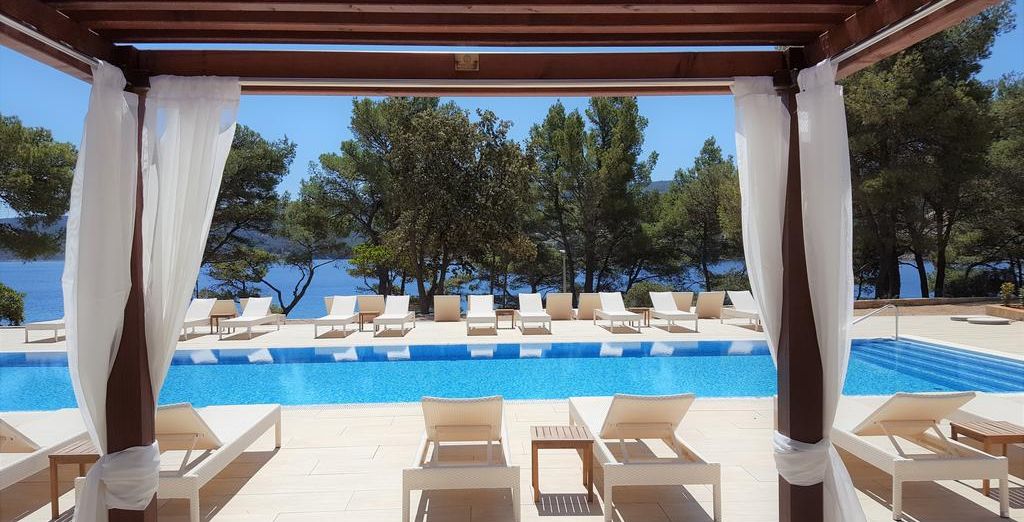 This idyllic island resort is located in sun-soaked Hvar on a bay surrounded by pine trees. Its manicured grounds contain plenty of exciting features, from premium swimming pools to cosy sea-view terraces. Rooms are tastefully decorated in sophisticated and muted colour schemes with balconies and premium amenities.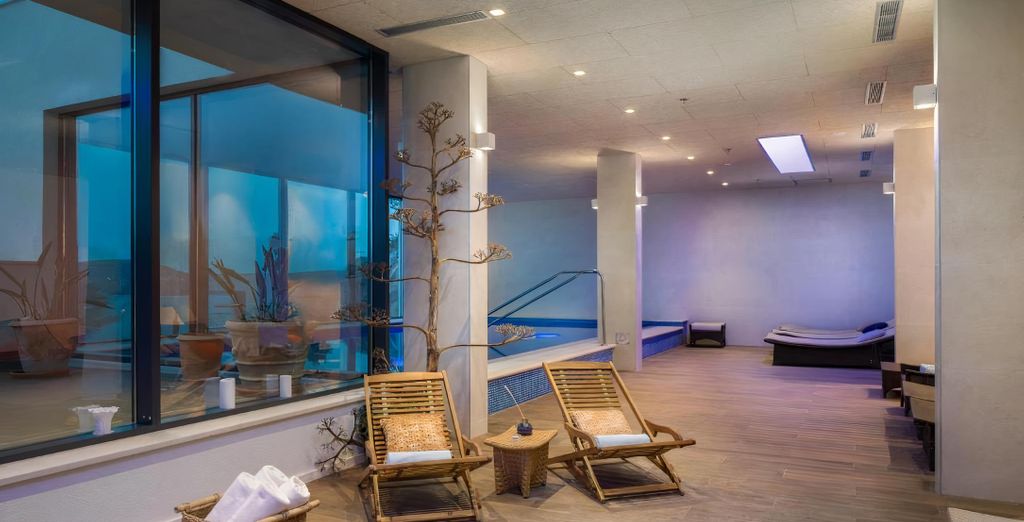 From its sumptuous infinity pool to its lovely restaurant, this is among the best hotels near Split. Located in sleepy Seget Donji, guests will awake to glittering sea-view vistas from their spacious balconies. Inside, the hotel possesses an alluring Adriatic charm with trendy features and crisp white furnishings.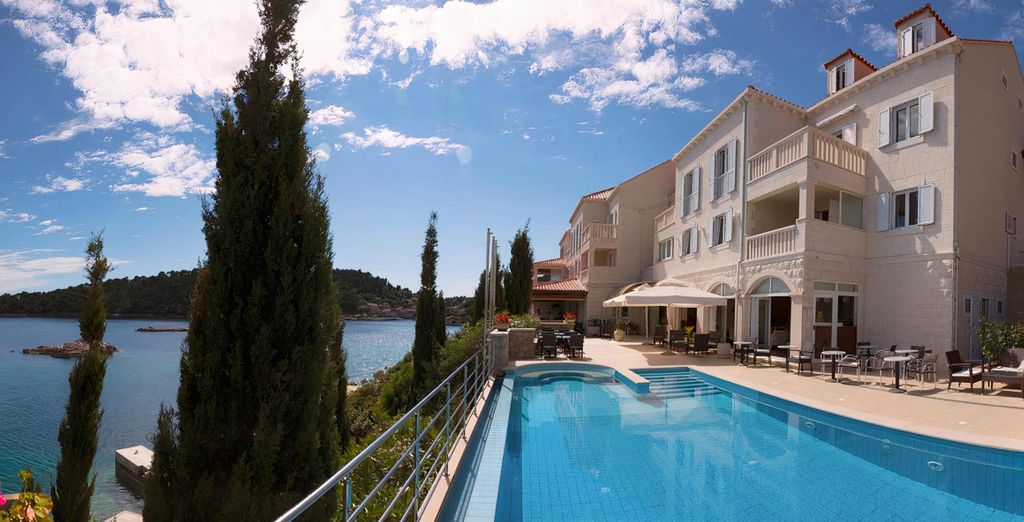 Enjoy a tranquil stay on Sipan Island with this gorgeous waterfront hotel. Boasting grand sea views from its leafy, sun-kissed grounds, guests are pampered 24/7 with pools, spas and fine dining. Rooms boast bespoke furniture pieces with classic Croatian features and welcoming rural patterns.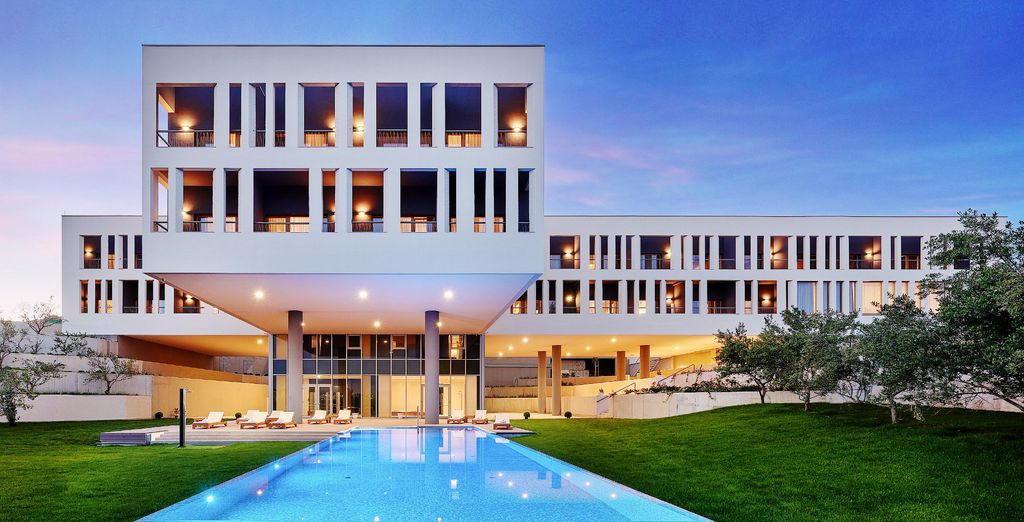 This immensely pretty hotel strikes the perfect balance between antique Croatian style and contemporary comfort. Cosy Dalmatian dining rooms, scenic outdoor swimming and hilly, forested trails provide rewarding experiences for guests. You can visit ancient Roman monuments nearby or head directly to the sun-soaked coast.
Services you will find in our hotels in Croatia
Free Wi-Fi
Hot drink making facilities
Flatscreen TVs
Luxury bathrooms
Indoor and outdoor pools
Manicured grounds
Spa treatments
On-site dining
Terraced bars
Gym facilities
Going on holiday in Croatia
Croatia's seasons bring different experiences, from beach-ready summer to tranquil, understated winters. The high season falls in the height of summer, with peak footfall in July and August. Sun is a guarantee with warm sea waters and bustling festival events in Dubrovnik, Split and Krk. For better deals and fewer crowds, look to the shoulder season from May to June and in September. The Adriatic remains warm enough for swimming and you'll find beaches quieter. The low season lasts for the rest of the season, from October to April. While spring is generally excellent for hiking, particularly inland, winter can be cold. Head to cities to experience winter markets and crisp yet sunny weather.
Hotel offers at Croatia convenient for all kinds of travel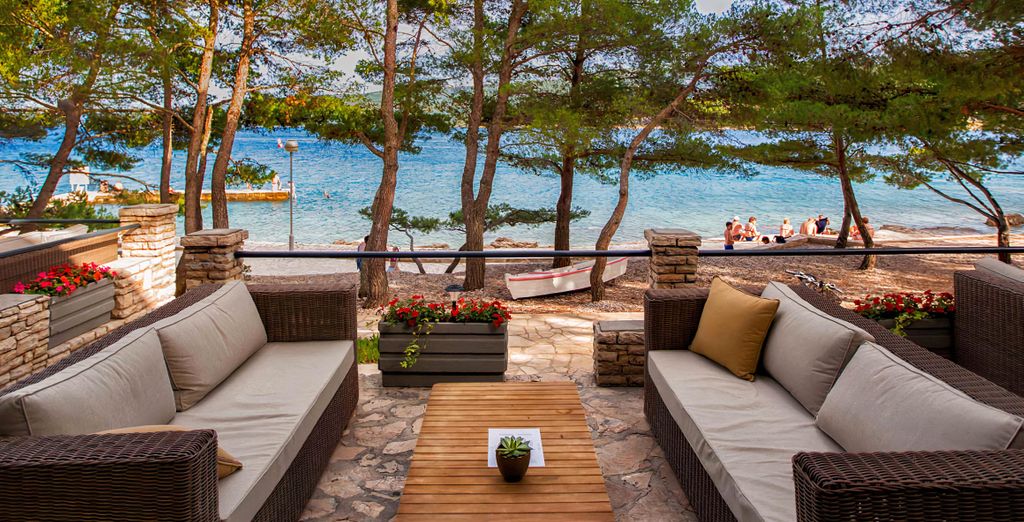 Croatia is a delight for sun-seekers, culture vultures and active holidaymakers alike. Families will discover a wealth of child-friendly resorts, seasonal funfairs and engaging museums. Roman ruins, mazes and castles are particularly enticing for kids. Couples, too, will discover a romantic landscape with spectacular waterfront dining along the Dalmatian Coast. As for nights out, revellers should head to hotspots like Split and Zagreb for the best clubs and bars. If activities are more your style, Croatia is home to richly rewarding mountain trails and rapids. Kayaking, rafting, mountain biking and climbing are top options for all ability levels.
The range of hotels we offer at Croatia
You can pick from a wide variety of hotels and resorts in Croatia. Seafront hotels, luxury spa resorts, private beach hotels and island hotels provide water-based fun. You can also choose from city hotels, historic hotels and country hotels, too.
Croatia: what should we bring for a hotel stay?
Pack your charging cables and adaptors to keep electronics fully charged in Croatia. Beach-ready gear like towels, swimming costumes, sun cream and sandals are also essential. For a night on the town, a change of evening attire is recommended for romantic meals.
Your best hotel in Croatia: how to get there and make your booking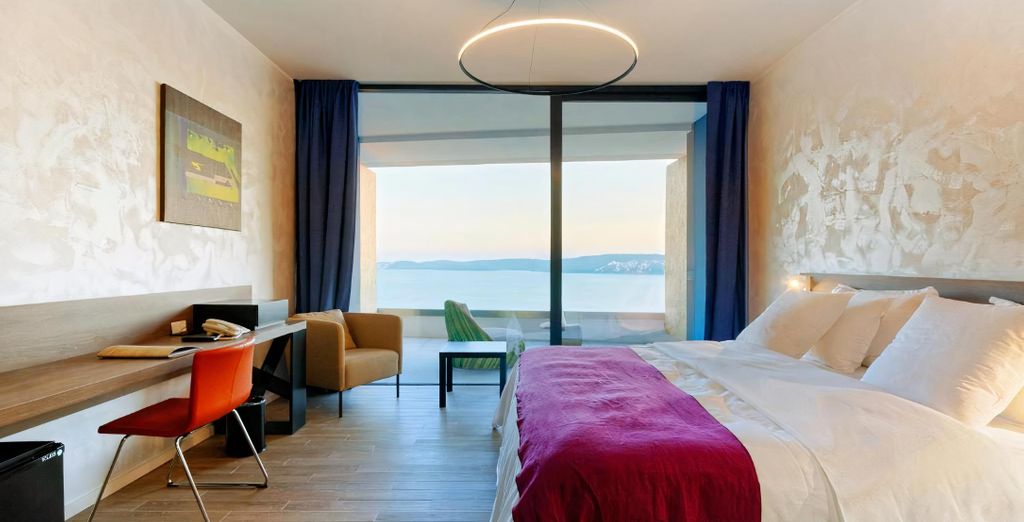 How to get to Croatia
Croatia has three major international airports servicing Europe with direct flights. These are based in Dubrovnik, Split and Zagreb. Each airport offers taxis and shuttle buses connecting their respective cities. Alternatively, international travel is also possible by rail, with services to Slovenia, Hungary, Italy and other countries. Once you've arrived in Croatia, you'll find rental cars are the most reliable means of transport. Cars can be hired from major airports and in every large city or town. Buses are convenient and well-priced but trains are far less frequent. If you're visiting the islands, ferries will be essential. Just watch out for reductions during winter months.
How to book your hotel in Croatia
Discover exceptional savings on Croatia's most luxurious hotels at Voyage Privé. Voyage Privé is a members-only booking platform that boasts reductions of up to 70% off. All you need to do to unlock these offers is sign up for free. Once you're registered, you can filter and personalise your search or simply browse the latest offer pages. Voyage Privé provides everything from money-saving hotel-only stays to all-inclusive exotic holidays. In Croatia, head to the beach or relax in the mountains with our latest offers.
The opinion of the Voyage Privé travel expert on Croatia
From its glistening Mediterranean coastline to its wild and mountainous interior, Croatia is a country of contrasts. One of the first things first-time visitors recognise is the dazzling crystal-clear water that washes against the white pebbly shore. Perfect for beachbound retreats, there are also plenty of cultural experiences to enjoy. Family-run restaurants serve up spectacular food and vineyards produce some of Europe's most underrated wines.
Croatia – an archaeological and historical treat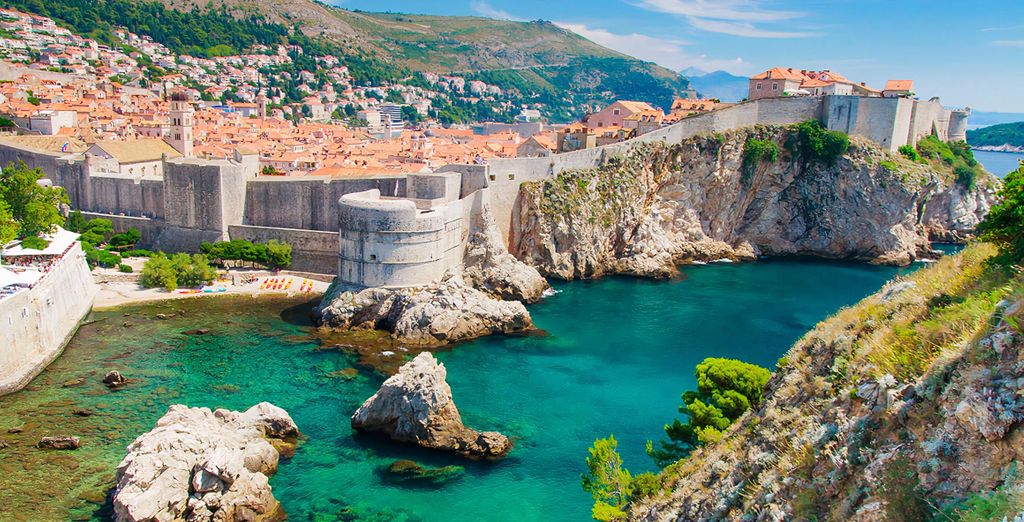 Croatia's prized position between Europe and the Balkans has seen countless empires come and go. Remnants of Roman fortifications, glitzy Venetian palaces and centuries-old cathedrals dot this treasured landscape. Escape to the countryside to explore this spectacular scenery, from the 14th-century walls of Ston to the fairy-tale Trakoscan Castle.