Join for free
Join for free
Save up to 70% on UK countryside stays, European city breaks & exotic beach holidays.
More than

7.3 million

people have already trusted us with their holidays!
Member-only rates & exclusive perks
Save up to 70% on luxury travel
A reliable team, 7 days per week
Last Minute Deals to Ibiza
Ibiza is part of the island group which makes up the Balearic Islands, an autonomous community of Spain.
Why travel to Ibiza?
The little Island has been known in the past for its highly active nightlife and was the birthplace of electronic dance music. Every year, there is a large gathering of tourists looking to go clubbing at the many nightclubs. However, the government of the Island group has been looking to promote more family-friendly, last minute holidays here for some time.
Ibiza has some of the most beautiful beaches in the Mediterranean. There are beaches for all tastes, including those that like water sports, or those who want to relax by sunbathing or reading a book on the sand. Nature is not too far away from the Ibiza waterfront either, as you can scuba dive with friendly dolphins.
Another great reason to travel to Ibiza is Ibiza Town. This cultural centre is a UNESCO World Heritage site. It is the home of the old port and the city's fortifications that were built in the 1500s to defend against the Turks. The capital of the island is also known as Dalt Vila. As well as seeing all the cultural highlights of the city, there is the opportunity for some great shopping too.
The Voyage Privé travel expert's opinion on last minute travel to Ibiza

Ibiza is one of the best islands to visit in the Mediterranean. It has a wonderful atmosphere that is perfect for romantic breaks, clubbing or last minute family getaways. The weather is perfect most of the year with the average temperatures above 20 degrees Celsius between June and October. Even in winter there is little cold weather as temperatures stay above 12 degrees in December and January.
The island is a tourist destination and the economy is geared to offer some of the best experiences for guests. Locals are very friendly and you will see smiles almost everywhere you go.
Ibiza is also great for sports. On the coast there is a lot of water sports including jet skiing in San Antonio and the Surf Lounge in the same area. However, if you're looking for sports which take place inland, you won't be disappointed. There are some great tennis, horse riding and cycling facilities on the island.
Top 5 things to do or see in Ibiza
While Ibiza is famous for its club scene, there's a lot more to the island than the nightlife. Here are five activities to enjoy on the island.
1. Hiking at Sa Talaia
The tallest point in Ibiza is Sa Talaia. It is located at Sant Josep but despite being the highest point, it isn't a tough climb uphill. The 2.4 km walk starts on the street and gently turns into a path that is flanked by some beautiful vegetation, where you will see some of the best local wildlife. If you're really lucky you can see the Jineta. Although not native to the island, this beautiful creature has established itself throughout the Balearic Islands and Spain. Once you reach the top of Sa Talaia you'll be amazed by the gorgeous scenery.
2. Enjoy the sea of Ibiza when you snorkel or scuba dive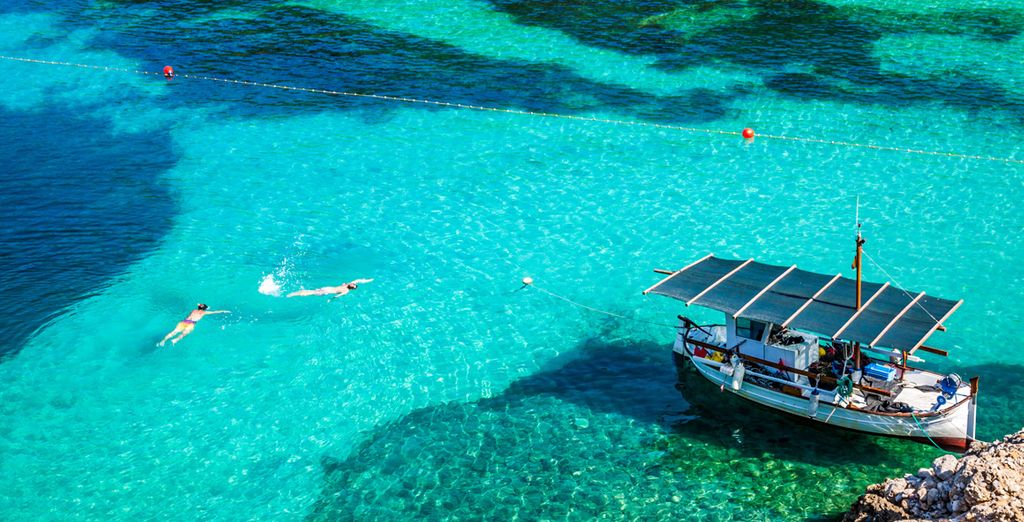 Ibiza is known for its crystal-clear water. The sea is clean too, which makes it perfect for scuba driving or snorkelling. If you don't know how to do either, you can find many instructors on the island who will get you up to speed in no time at all. Once in the water, you'll be amazed at the marine life that is bountiful in the seas around the island.
3. Shop at some of the hippy markets
The island is known for its relaxed nature. Part of this is the craft markets that happen once a week. These are sometimes known as the hippy markets. There is one every Wednesday at Es Canar and every Saturday in San Carlos. These are colourful events that offer some of the best handcrafted goods you'll find on the island.
4. Explore the beautiful Ibiza Old Town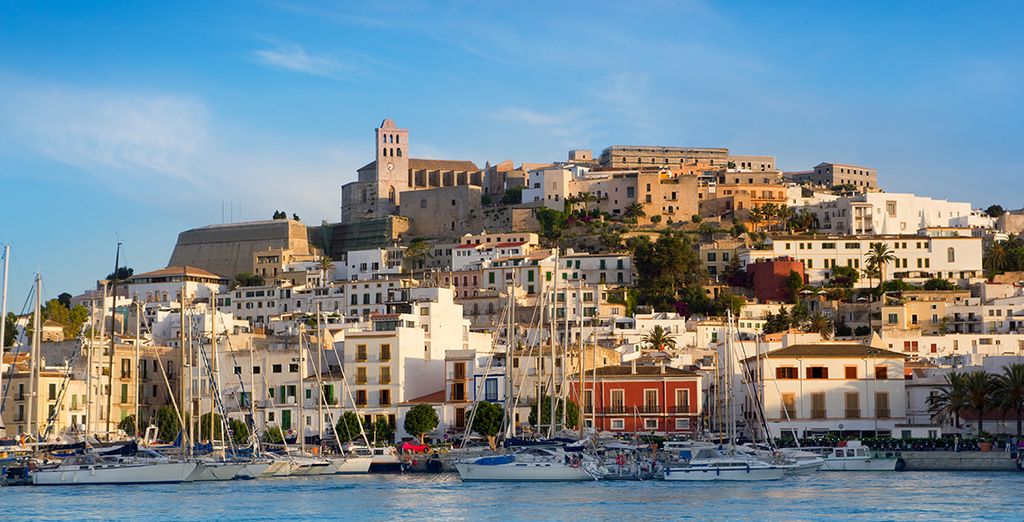 Ibiza Old Town is a UNESCO World Heritage site. It has a lot of culture, cobblestone streets, a cathedral built in the 1300s and other items of interest that will keep you busy all day long and then some. Some of the best restaurants are in the old town. One word of warning though, the streets aren't suitable if you're wearing sandals.
5. Visit Es Vedra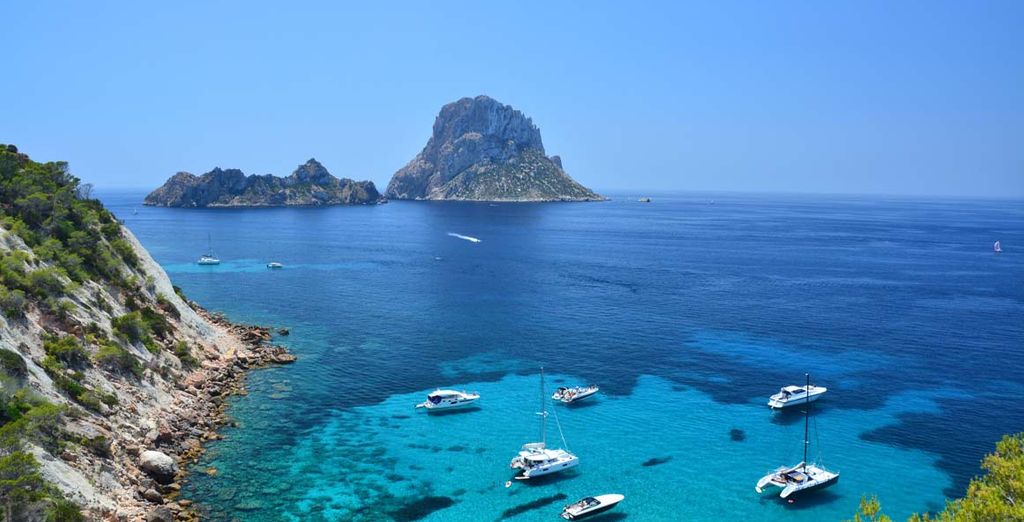 If you want to visit a place that has the most claim to fame, then you must visit Es Vedra. The uninhabited rock off the coast of Ibiza is one of the oldest places on earth. According to legends, it is connected with UFOs, the Phoenician goddess of fertility, the lost city of Atlantis, the Pyramids, Stonehenge and Easter Island. While this can't all be true, it is well worth the visit.
Which hotel to choose for a last minute trip in Ibiza ?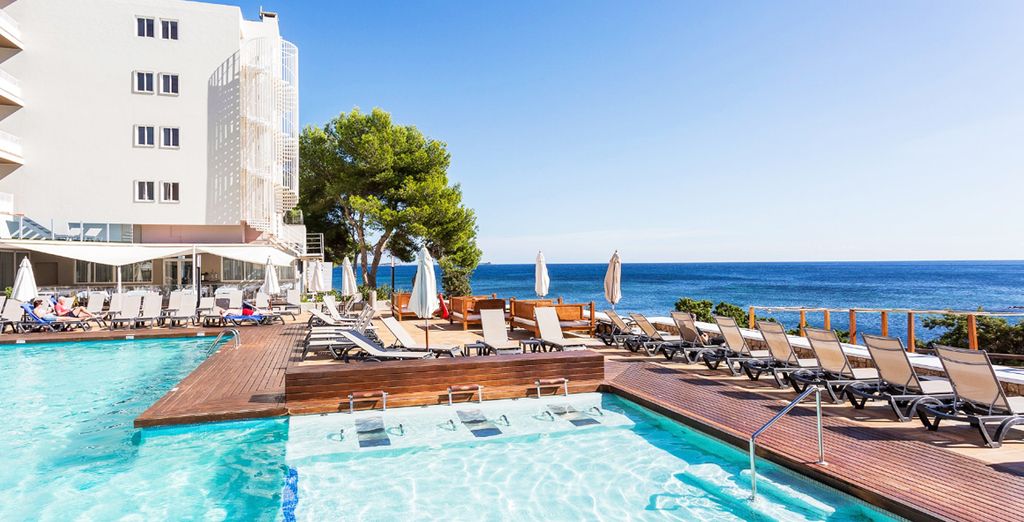 You can stay at one of two excellent hotels from the Palladium brand. They both offer guests a double sea view room on an all-inclusive basis. The hotels have been designed exclusively for older guests and are located in Santa Eulalia, which is on the east side of the island. The hotels offer you a wellness centre, great gym facilities, swimming pools equipped with a solarium and an entertainment team ready to serve.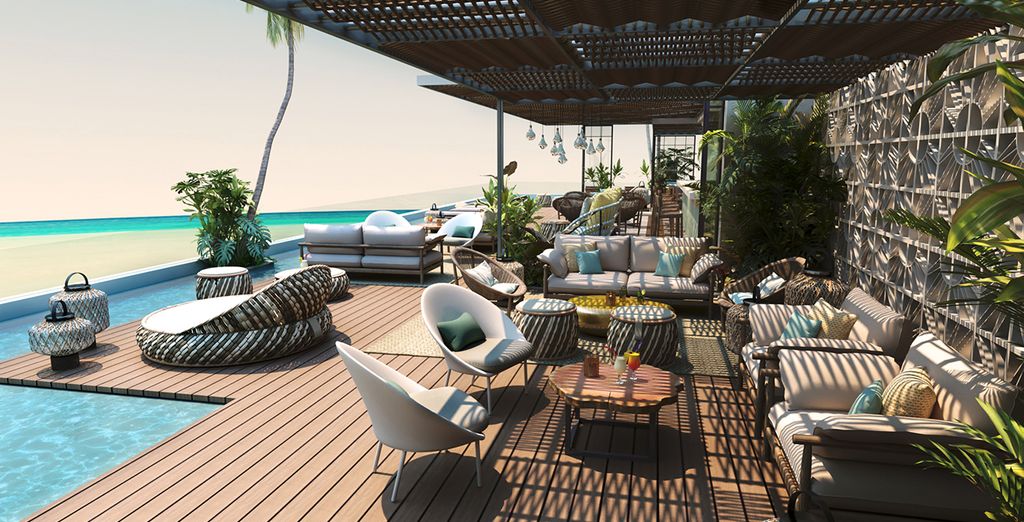 This is one of the most luxurious hotels on Ibiza. It has been built with the environment in mind, but it doesn't compromise on style or luxury. A stay at this hotel comes with a free breakfast every morning and free access to their spa facilities. In addition, the food at the hotel's restaurant is some of the best on the island, including traditional and mouthwatering tapas.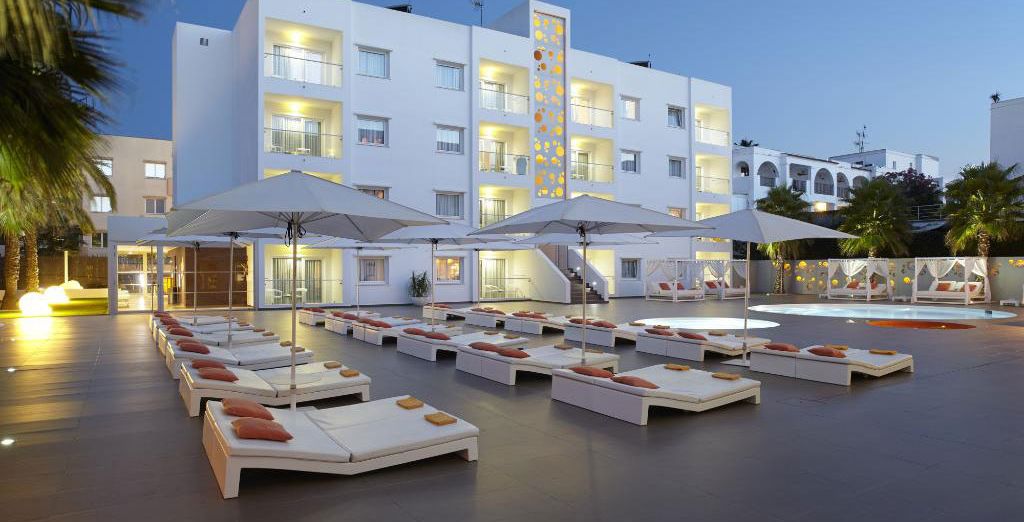 Enjoy the experience of staying in an apartment, but with the benefits of a hotel. The Ibiza Sun Apartments are great for anyone who wants to be near a beach as there is one just 200 metres away. But if you're looking to relax, there is an on-site massage room and a jacuzzi. Housekeeping is available on-site and there is an excellent restaurant.
Practical information about Ibiza
What is the weather in Ibiza?

Ibiza is generally hot and sunny. The average temperatures don't go below 10 degrees Celsius and in the summer they can be in excess of 25 degrees Celsius. Rainfall in Ibiza is generally low, with the average rainfall rarely exceeding 77mm in a month.
What budget to plan?
Depending on what you're going to do in Ibiza, you might need some spending money. Meals are relatively cheap, averaging £30-£40 for a couple including drinks. Depending on what hotel you're staying at and your board option, you could need about £50-£100 a day for all your meals and activities for two people. However, with some clever budgeting you could probably spend a lot less.
Discover all our last minute holidays offers !